Where to Bet on the 2020 US Presidential Election

Can you bet on the presidential election?
Yes! 2020 presidential odds are widely available at a number of leading online sportsbooks, including the top US political betting sites I recommend to you right here.
The Biden-Trump race is on, and it's not just Americans who are following the daily campaign updates and polling data. People all around the world are wondering who will be the next president, and many are betting on it.
Betting on US elections is possible at many online gambling sites, not just those on the United States. And betting on the presidential election is actually one of the most popular of all political betting markets.
USA players are naturally the most invested, as it's a topic that hits close to home. Many people place real money wagers on the candidate they WANT to win, while others dispassionately consider the presidential odds and bet where they think the value lies.
How to bet on the presidential election is ultimately a subjective choice. Where to bet on the presidential election, however, is a more objective decision. There are more than two options, but many can be immediately discounted.
When you're betting on the presidential election for real money, the first thing you need to make sure of is that you're using a safe and reputable sportsbook. That's why I've carefully chosen the betting sites I've recommended to you below.
The following are the top five online sportsbooks where you can bet on the 2020 US presidential election. And they're all open to the majority of Americans. If you live outside the USA, check out our rankings of the top political betting sites for some localized recommendations.
BetOnline – More than Just Presidential Betting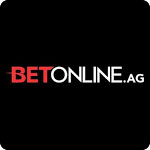 BetOnline is easily among the best online gambling sites to bet on the US Presidential election. But it has plenty more to offer than just political betting.
This particular operator focuses on sports betting and also offers casino gaming and a poker room. It's a great time to get in on the political prop bets, though, especially if you're new to BetOnline. Bettors can take advantage of a 50% welcome bonus that's good for up to $1,000. So, you've got some extra betting cash to play with, as long as you comply with an X10 rollover.
Another reason why the time is right to back your favorite presidential candidate is that BetOnline has just reduced its deposit fees. Instead of the standard 7.5% attached to Visa, Mastercard, or American Express transfers, it's 4.5%, at least for the time being.
BetNow – Great Presidential Election Betting Odds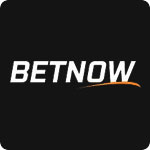 BetNow has its political odds extending beyond a simple candidate prediction. You can pick a winning party or even forecast if the election will still be held on November 3rd.
Like BetOnline, BetNow has a 50% deposit match welcome offer for new players, as well as other upcoming promotions. This particular online gambling site prioritizes sportsbook promotions
So, whether you're looking to make a political bet and call it a day or you intend to use the service regularly, you'll find some contest, tournaments, and other appealing promotions.
While BetNow's website comes across as a bit cluttered to me, the main betting area is one of the most straightforward to use. Scroll to the bottom of the left side menu, click politics, and you've got every possibility front and center.
SportsBetting.ag – Range of Political Betting Markets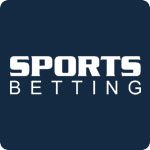 If you're into state politics as well as looking for a place to bet on the US presidential election, then you'll appreciate SportsBetting.ag.
The Politics section in the sportsbook not only allows for the betting on the 2020 presidential race, but it covers the electoral college. You can pick a state and then place a real money wager on whether a Democrat or a Republican will come out ahead in that particular location.
As SportsBetting.ag is a sister site of BetOnline, you'll have access to a similar menu, as well as the same types of promotions and banking. So, like BetOnline, SportsBetting.ag has reduced its deposit fees, at least for the foreseeable future.
MyBookie – Provides US Elections Betting Advice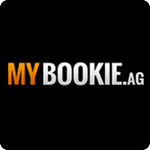 MyBookie is taking its political betting seriously. Not only does this online bookmaker have a long list of presidential election prop bets, but some blog posts to guide you through the process as well.
Instead of "Politics," you'll look for USA Election Odds on the left side menu. Once you click for the lines, you'll see a long list of possibilities appear. MyBookie makes it as easy as possible to participate. You'll even see a wager cut-off date accompany each of the predictions.
As well as the option to bet on Donald Trump or Joe Biden winning the election, you can get in on popular vote wagering. However, there are other selections, though, including which party will control the US House of Representatives, and party odds for the overall win.
If you're new to online betting, you may appreciate MyBookie's website. It's easy to navigate and understand so, you can have your betting account funded and your bet slip submitted in less than five minutes.
Bovada – Bet on the Presidential Election With Bitcoin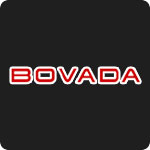 If you're going to place your bet on the 2020 US Presidential election on Bovada, don't look to the left.
All of the previous sportsbooks include politics in its left side menu, but Bovada has a politics icon at the top, under the main menu. When it comes to the propositions, you'll find similar ones as to most of the gambling sites on this list. You can pick a candidate, a party, or even a state outcome.
Funding your new betting account using Bitcoin will get you a great welcome offer that you can use to make your Presidential election pick. Card deposits have 50% bonuses up to $250. However, if you use Bitcoin, you can claim as much as $750.
Bovada's bonus rollovers are slightly lower than some, as punters just need to turn their deposit and bonus over five times, compared to ten that some online books mandate.
Ready to Bet on the 2020 Presidential Election?
Your party affiliation doesn't matter, as you can privately bet on the US Presidential election through quite a few online sportsbooks.
If you live in New Jersey, though, BetOnline and BetNow are out of the question, as they don't accept New Jersey residents. Additionally, BetNow adds Delaware, Hawaii, Nevada, New York, and Pennsylvania to the excluded list.
Aside from those few exceptions, though, virtual sportsbooks have got their political bets and bonus incentives posted. So, if you're excited to get some real cash in the game, just get online and place your bets.