Where to Bet on the 2019 NBA Playoffs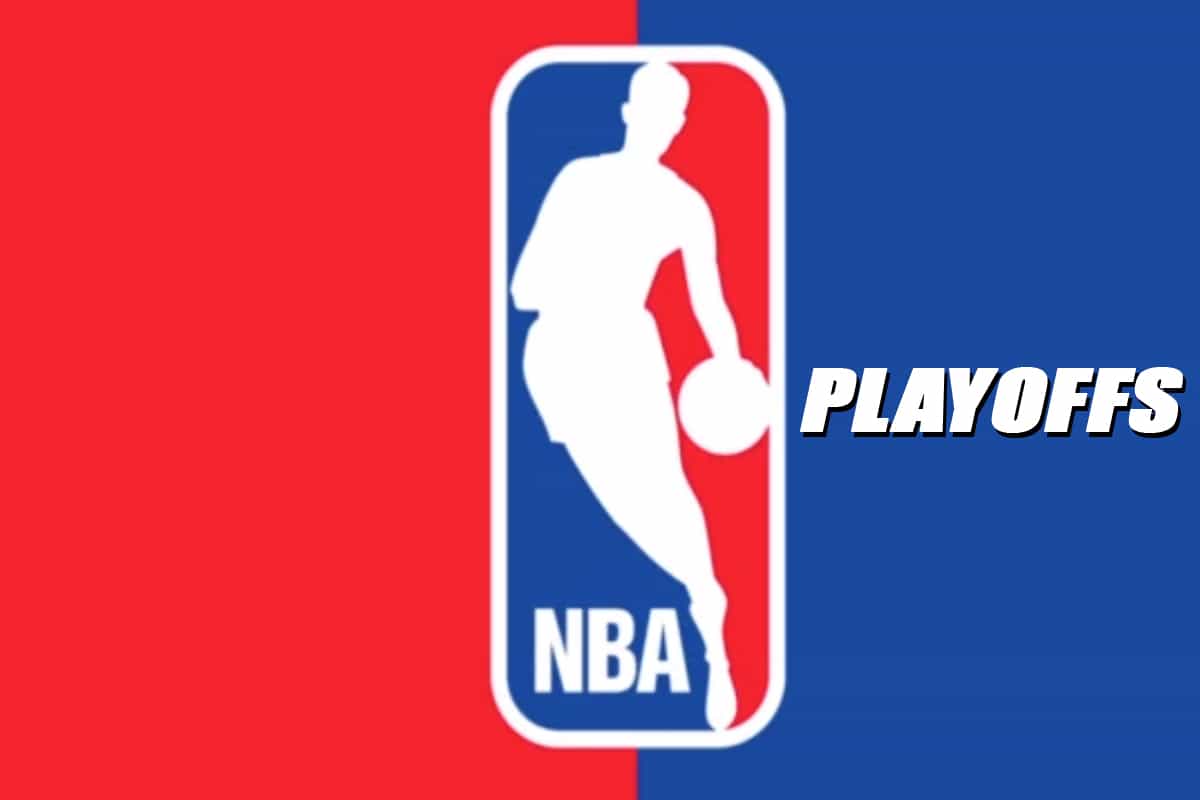 We are just days away from the start of the postseason, and it's time to start thinking about the best betting sites for the 2019 NBA playoffs and what wagers to place.
You can feel the excitement in the air, as this is a very different season than years past.
Yes, the Golden State Warriors are probably winning it all again, but with no LeBron James in the postseason for the first time in over a decade, things just won't be the same.
With King James not in the playoffs this year, he won't be able to get back to the NBA Finals for a ninth consecutive season. That admittedly hurts the NBA playoffs a bit as a whole, but in a completely different sense, it opens up the Eastern Conference completely and allows us to put our focus elsewhere.
The narrative now turns to the Dubs shooting for a third straight title, while four viable contenders in the east try to reach the Finals and give them a run for their money.
In the west, the Houston Rockets try to pick up where they left off in the Western Conference Finals, and the Denver Nuggets aim to prove they're not a fraudulent 2-seed (they are).
No matter who you think will meet the Warriors, it's fun to think about what the 2019 NBA Finals will look like. The beauty, of course, is that you can bet on what NBA Finals matchups make sense, among other things.
Best NBA Playoff Betting Sites
If you plan on betting on the NBA playoffs in any capacity, you should first locate some NBA betting sites you know you can trust.
Having some idea as to how you want to bet, how much cash you're willing to spend, and what types of wagers you specifically want to target are all good things to think about.
But none of that really matters if you don't have reliable NBA betting sites to confide in.
That's where we come in, as every site we list checks off all the boxes, and more important than anything, they get you your cash when you win.
For NBA playoff betting specifically, consider the following NBA sportsbooks.
These are some of the best NBA betting sites you're going to find if you live in the United States. For some alternative, localized recommendations, please refer to our full list of top-rated NBA betting sites.
The sites above all offer competitive odds, strong wagers, and speedy payouts. Each of these sites also has solid promotions and bonuses, and if any of these things are of special importance, perhaps that can make your decisions a little easier.
The best overall sports betting site in my personal opinion continues to be Bovada, especially when you look at customer service and fast, reliable payouts. Regardless, it's always good to look at which sites offer engaging NBA playoff prop bets and where you can get the most bang for your buck.
2019 NBA Finals Odds Comparison
Finding the most betting value is key in any sports betting genre, and I'd say that's definitely the case during an intense tournament like the NBA playoffs.
The best way to do that is to compare prices for prop bets, but not every site pushes those out at the same time (again, the ones that do so earlier may push their way up your own rankings).
Instead, let's just focus on the most popular wager offered for the 2019 NBA playoffs, which is understandably the odds to win the 2019 NBA Finals.
It'd get pretty busy on this page if I listed the odds for every team on all of the top NBA playoff betting websites. For comparison's sake, I'll just list the teams I actually think have a legit shot at winning the title this year.
| Website | Bovada | SportsBetting | MyBookie | BetOnline | XBet |
| --- | --- | --- | --- | --- | --- |
| Warriors | -220 | -200 | -220 | -220 | -220 |
| Rockets | +1000 | +1200 | +1200 | +1200 | +1200 |
| Raptors | +1000 | +1000 | +1000 | +1000 | +1000 |
| Bucks | +700 | +600 | +700 | +600 | +700 |
| 76ers | +1500 | +1600 | +1400 | +1600 | +1400 |
| Celtics | +1600 | +1200 | +1700 | +1200 | +1700 |
| Nuggets | +1800 | +2500 | +1800 | +2500 | +1800 |
My apologies if you're really into the Jazz, Thunder, Blazers, or someone else who got into the playoffs. I just don't see them winning the NBA Finals this year.
The focus here is on teams truly capable of making a title run, although if I'm being honest, I'd shrink this table down even further.
Still, the point here isn't for me to tell you who is going to win the NBA championship. It's for you to note the difference in NBA Finals odds at the top NBA playoff betting websites.
As you can see, you have to pay to back the Dubs.
The incentive just isn't there, but if you're going hard at any bet, they do make the most sense. Everyone else offers some type of value, as even the Bucks bring back +700 for every +100 spent at Bovada.
In my opinion, the best overall value might be the Toronto Raptors, and you're going to find them at +1000 at seemingly every single site. If you're looking for a huge discrepancy worth attacking, though, I'd eye either the Celtics or Rockets.
Houston is just a bet to steer away from if you usually wager at Bovada (+200 extra everywhere else), while Boston is +1700 at MyBookie.ag and XBet. I don't see them getting out of a jam-packed east, but the value is hard to ignore for a team that looked like a title threat during the preseason.
I am still going back and forth between the Warriors and Raptors for picking an ultimate winner this year. As for the best site for betting on the NBA Finals in general, the pricing should probably lead you to MyBookie and XBet more often than not.
Other NBA Playoff Bets to Watch For
I really like comparing pricing for the 2019 NBA Finals to push you in the right direction, but it isn't everything.
Not only is there more to consider when picking which site to bet on during the NBA playoffs, but there will also be other wagers to target.
Here are a few to keep an eye out for.
NBA MVP
NBA Rookie of the Year
Individual Games
Game and Player Props
Series Winners
Conference Winner
NBA Finals MVP
Obviously, betting on NBA playoff games is important, and both the games and series will be available once the playoffs start up and until they're over.
You'll also eventually be able to place wagers on season MVP, Rookie of the Year, NBA Finals MVP, and a variety of NBA props. MyBookie is still great with all of these props, though, so I honestly can't tell you to shy away from them with this in mind, either.
Whatever you do, just make sure you're rolling with a site you can trust and getting the best price for the wager you're betting on.
Where Should You Bet on the 2019 NBA Playoffs?
My answer here is actually not any one site, but more to have a few NBA betting sites you can lean on throughout the playoffs.
I think the aforementioned prop bets and the difference in NBA pricing combine to show you precisely why having more than one go-to option could be pretty crucial.
To help nudge you in the right direction, though, I think you can go two ways if you need a finite decision.
If you just want the best sports betting site in general, I think that's Bovada. They offer as many wagers as anyone else, have competitive odds, and are the best in the industry at safe, reliable, and fast payouts.
But there's no denying both MyBookie and SportsBetting.ag do a fantastic job when it comes to wager variety and odds. Bovada does still come out on top in the odds department at times, but I've found that of all the top NBA betting sites online, MyBookie offers the best combination of wager options and odds.
That's likely to be the case for the 2019 NBA playoffs, especially since they did such a great job with their March Madness props.
Regardless of which site you choose, the important thing is that you have options, and there is going to be plenty of incentive to take in the NBA playoffs this year.
Whether it's just the Warriors winning again or whether we finally get a slew of NBA playoff upsets, it figures to be a fun ride. Good luck picking your favorite site for betting on the NBA playoffs!