Hide Bonus Offers
| | | | | |
| --- | --- | --- | --- | --- |
| #1 | Bovada Sports | 50% Up To $250 | Visit Site | Bovada Sports |
| #2 | BetUS | 125% Up To $2,500 | Visit Site | BetUS |
| #3 | MyBookie | 100% Up To $1,000 | Visit Site | MyBookie |
| #4 | Everygame | 100% Up To $500 | Visit Site | Everygame |
| #5 | BetOnline Sports | 60% Up To $1,000 | Visit Site | BetOnline Sports |
Where Next for Paul Pogba?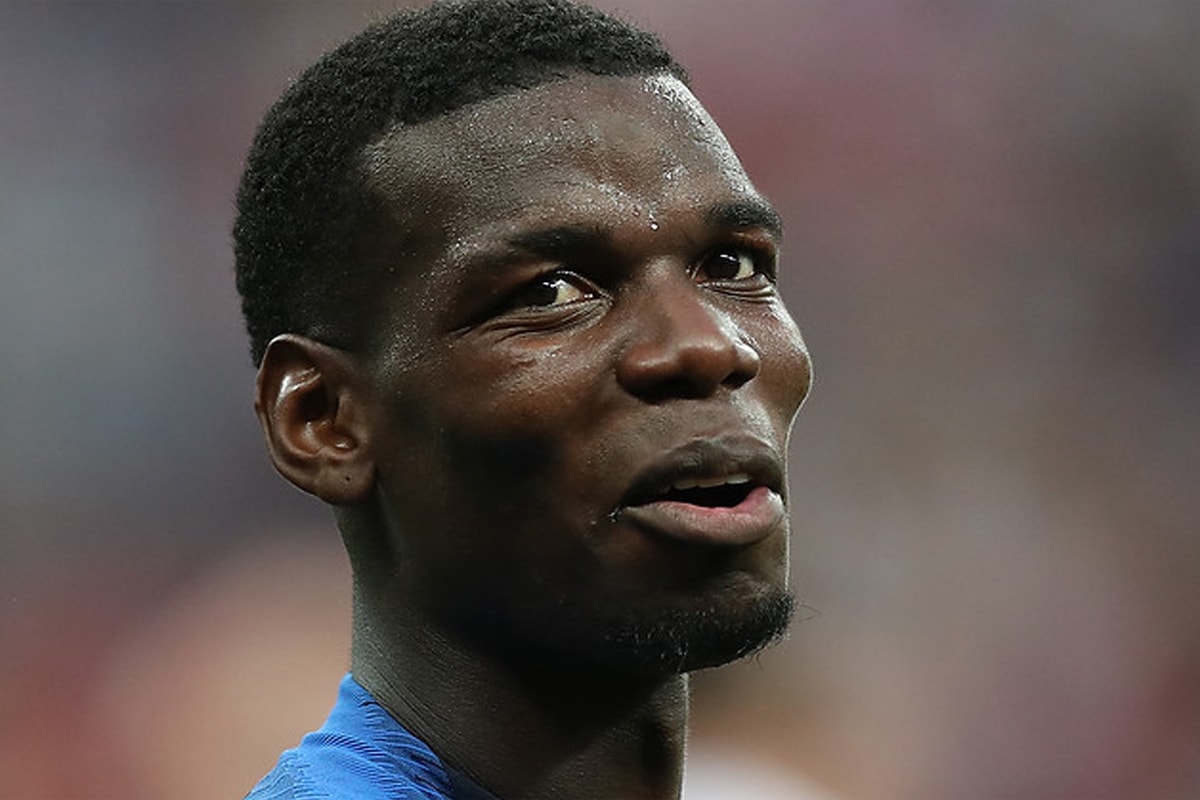 When Paul Pogba mentioned recently that he feels it "could be a good time to have a new challenge somewhere else," it didn't take code breakers to work out that the French World Cup winner has decided that his time at Old Trafford has come to an end.
Manchester United, for its part, has said that it expects Pogba to be turning out for the club next season.
But with a relationship this fractured, it would seem far more likely that he will be playing for one of the biggest clubs in Europe.
Which one would seem to be the only question over Pogba's future.
Latest Paul Pogba Transfer Betting Odds
Paul Pogba was expected to leave Manchester United when Jose Mourinho was in charge as there seemed to be daily updates chronicling the breakdown in relationship between star player and head coach.
Pogba won out then, but now it looks like he will leave the club this summer.
A number of sports betting sites offer markets on transfer specials and the futures of the top soccer players. These are the latest odds regarding which club Paul Pogba will be playing for in September according to BetVictor.
A move to Barcelona had originally been the front runner in this market, but more recently, Real Madrid has seemed like the more likely new destination for Pogba.
Juventus is now clearly in the race for the midfielder, and Pogba looks like he may have the choice of Spain or Italy as a new home.
I'm going to take a look at the options and suggest where I think the sensible money should go if you are thinking of placing a bet on Paul Pogba's immediate future.
Paul Pogba: A Controversial Figure
When Manchester United paid a then world record fee of €105 million to take Paul Pogba from Juventus in 2016, it must have thought that it would be the start of a new period of dominance in the English game. The fact that that hasn't happened can probably be blamed on both club and player.
Pogba had previously been snapped up by Juventus on a free after his first contract at Manchester United ended in 2012 — much to the English club's disgust.
But it was a great move for Pogba, who went on to win the league title in each of the four seasons he spent at the club, along with two Coppa Italias and two Supercoppa Italianas.
Pogba had become an integral part of the Juventus midfield and was expected to do the same for a new-look United side. Since his move to Old Trafford, he has been repeatedly criticized by elements in the media and the club's fan base — mostly attacking his levels of commitment.
He has been expected to prove his price tag and salary, and for many, his performances have not done that.
The World Cup he won with France was another way to prove his lack of commitment to his club. If he could play so well for his national side, why could he not for Manchester United?
The fact was that he battled with a manager who seemed to take an instant dislike to his style of play and personality and had signed for what turned out to be an underperforming team.
Pogba's performances improved markedly once Ole Gunnar Solskjaer took over as head coach, and it looked for a while that he would go into next season as a Manchester United player.
But when Champions League qualification was not achieved, it did look as though the writing was on the wall.
With almost constant attacks from the media — and no chance of playing in the premier club competition in Europe — it is perhaps not a surprise that Pogba sees his future elsewhere. At odds with what has been written about him in the press, he may even take a pay cut to move to one of the big clubs on the continent.
But which club will that be?
Real Madrid
Zinedine Zidane has publically stated that he wants Paul Pogba at the club as he overhauls the squad in the hope of challenging Barcelona domestically and claiming the Champions League once again.
The Spanish giant has already spent over €300 million this summer on players like Eden Hazard and Luka Jovic, and there seems to be more transfer activity to come.
Whether that involves another huge fee as would be required to take Pogba from Manchester United is questionable, however, especially considering Christian Eriksen is another midfielder who has been linked with the Madrid club.
Real was the favorite to land the Frenchman up until recently, but it may be that it looks elsewhere now if reports of Pogba's personal preferences are to be believed.
Juventus
Paul Pogba obviously has a strong connection with the club after his four seasons in Turin, and although the odds for a move to Juventus are the same as to Real Madrid, it is the price for the Italian club that is narrowing.
Pogba apparently continued a close relationship with Juventus sporting director Fabio Paratici, as well as with some of the players at the club. Another interesting factor is that Pogba's agent Mino Raiola has just finished a three-month worldwide ban on football activity that allows him to trade this summer.
So it would seem everything is falling into place.
Maurizio Sarri has just taken over at Juventus after spending a season in the English Premier League and will know how effective Pogba could be in Serie A. The club is looking to provide funds for some big-name arrivals to help continue its domestic domination.
The fact that Aaron Ramsey has already joined may limit the need to add Pogba as well, but Juventus has never been shy about stacking its squad with world-class talent.
Barcelona, PSG, and the Rest
Originally, it was Barcelona who caught Pogba's eye when he first thought of leaving Manchester United in the dark days of Jose Mourinho's reign.
Compared to Real Madrid and Juventus, it could be argued that the Catalan club needs a player like Pogba more, as the old guard continues to step aside. But if Pogba does go to Spain now, it seems far more likely that he will be pulling on a white shirt rather than the blaugrana.
Paris Saint-Germain continues to be on the list of possible suitors for two main reasons. Firstly, Pogba was born in the eastern suburbs of Paris and has always seemed proud of representing France in international competition.
Secondly, PSG is one of the few clubs in the world that has the money to buy a player like Pogba.
But although it is tempting to wonder what a team with Mbappe, Cavani, and Pogba would be like, I don't think that Pogba regards Ligue 1 as much of a challenge compared to Serie A or La Liga.
The other names on the betting prices list seem to be included purely because they have the necessary wealth to purchase the world's top players. Manchester City is a definite non-starter, Bayern has expressed no interest, and if Pogba is to go to Italy, he would not go to Milan, a club that only just qualified for the Europa League.
My Pick
Although it is possible that Paul Pogba will be running out onto the Old Trafford pitch at the start of the new season as a Manchester United player, his recent actions suggest that he will be going. The Premier League club is resigned to that fate and will now attempt to get the most money they can for a player who no longer wants to be there.
Given that Real Madrid has already spent so much money, I feel that Juventus is now in pole position to land Pogba.
His relationship with the Serie A club is still very strong, and I think he would relish teaming up with Cristiano Ronaldo in an attempt to bring the Champions League back to Turin.
PICK
Paul Pogba to Sign for Juventus
2.50
Final Words
It is the way of English soccer that many pundits and fans will regard Pogba as a failure and not the world-class player that he is more commonly portrayed as.
That would be more a Premier League-centric view than a realistic take, however.
Pogba's style and quick thinking have been some big reasons for Manchester United's resurgence over the last few months, and surrounded by better players, I feel that the Frenchman will achieve much more away from England.
Whichever club he goes to, there will be speculation over his levels of performance and commitment, but I don't think we have witnessed the end of Paul Pogba's title wins quite yet.