When Will Xavier McKinney Be Drafted? Odds and Predictions for the 2020 NFL Draft

Xavier McKinney enters the 2020 NFL Draft as one of the best defensive prospects, if not the best overall safety.
I'd argue that honor belongs to LSU's Grant Delpit, but with many putting Delpit among the draft prospects who could fall out of the first round, McKinney understandably has rising stock.
Will Xavier McKinney be the first safety drafted? Is he a lock to be taken in round one? Which team will draft him? All of these questions probably start getting answered once you decide where he ranks at his position.
I presently have him as the second-best safety in my 2020 NFL Draft rankings, so that's where my process would start. Of course, you'll want to consider all aspects before finalizing your bets at the top 2020 NFL Draft sportsbooks.
To help, let's look at his latest odds and draft range before making a Xavier McKinney draft prediction.
Xavier McKinney NFL Draft Odds
McKinney is expected by many to be a first-round selection, and some believe he's going to be the first safety drafted, too.
His late draft range suggests it's possible he slides out of round one, however.
Bettors will want to consider team needs in the 20-26 range to assess how likely it is for McKinney to be picked before or after the 24.5 threshold.
The betting value is pretty much making this a 50/50 prop, so there is no reason to get cute and chase a bet that you don't feel great about.
Why You Should Bet Over 24.5
The Over here would indicate McKinney would be picked at the 25th spot or later. When you look at the teams picking from 25 on, that may suggest he'd slide out of the first round altogether.
That said, you could still get this bet right and see McKinney be taken in round one. Minnesota, Miami, Seattle, and San Francisco are all teams that could consider going after a safety, while a team could always trade back into round one.
If you're looking for a reason for McKinney to slip, consider his poor time speed and the presence of stud LSU product Grant Delpit.
Why You Should Bet Under 24.5
Betting the Under in this wager means you firmly believe McKinney will be selected at pick 24 or earlier. That's not egregious, as the Vikings, Patriots, and Eagles all pick from 21-24 and could be interested in a safety.
While I personally like Delpit amongst the safety group, a lot of draft experts prefer McKinney at this point. The talent, odds, and team need combine to make this a plausible wager.
Where Will Xavier McKinney Be Picked?
Obviously, you can talk yourself into either side of this bet. For me personally, I don't expect more than one safety to be drafted in the first round, and if I had to pick one, it'd be the one I rank the highest.
That'd be none other than Grant Delpit, who is a fantastic athlete, can make plays, and is a ferocious hitter. If teams can look over his inconsistent tackling, they'd realize they have a superstar on their hands.
McKinney is a fine prospect in his own right, but the presence of Delpit drops him down a bit, and I think it has him sliding out of the first round.
Due to that, I'd expect him to be snatched up early in round two, probably by Miami at pick 39.
You don't need to bet on which round he ends up in, though. Just bet the Over here, and I think you have a good shot at winning off of a -110 wager.
For more 2020 NFL Draft betting advice, bookmark our NFL blog.
AUGUST
Casino of the Month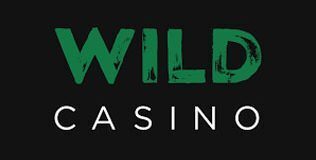 Welcome Bonus
250% up to $5,000
Read Review
Visit Site