When Will the New York Jets Get Their First Win?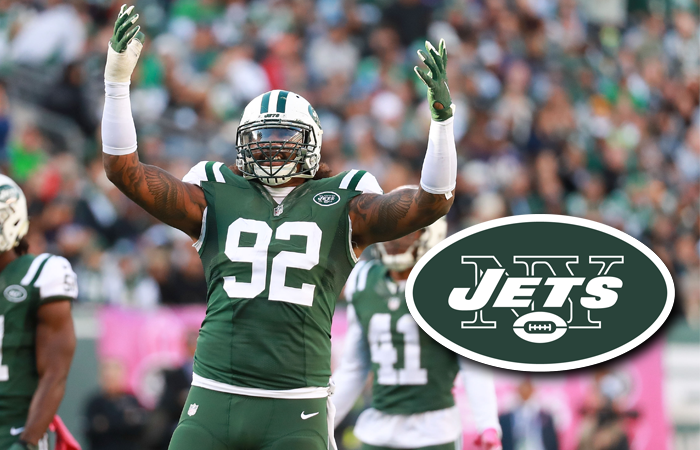 If you've never joined a weekly NFL Survivor league, you should. They're a ton of fun. They're even more fun when you get your week one pick correct and a ton of people back the New England Patriots and they lose.
Boom! Right away all of those people are out of the running for the season title (and whatever prize there might be). Me, personally, I took the Bills over the Jets and I live for another day. I'll use the Patriots or other would-be favorites in a week where I have no other outs.
Some would say I got lucky with the Bills, but I'd shrug it off because they were playing the Jets. Now you probably agree that was the right call, right?
Either way, I quickly became horrified with a totally different realization – I need to pick the Jets to win a game at some point in 2017.
Seriously, if I want to make it to the end and win this Survivor league, at some point I need to take a stab at New York winning a game and then have them actually do it. Unless, of course, I never pick the Jets, they never win and I'm at the end of the season all by myself or with a group of people who made the same picks I did.
The point here is we need to figure out when the Jets are going to win in 2017.
The obvious answer from most of you is probably "never", and maybe you're right. However, the Cleveland Browns were atrocious last year and still stumbled into a win somehow.
As bad as NFL teams look, it's just ridiculously difficult to go an entire season without lucking into a win. The players don't want that embarrassment on them and eventually, they'll face a team that is about as bad, really tired and/or beaten up with injuries.
So, that takes us to the impossible task of figuring out when the Jets will win this year. We get to wager on it if we so choose, too, as BetOnline hands out odds for every single week (and yes, you have an 0-16 option):
Week 2 (+500)
Week 3 (+450)
Week 4 (+225)
Week 5 (+350)
Week 6 (+3300)
Week 7 (+2800)
Week 8 (+2800)
Week 9 (+1200)
Week 10 (+3300)
Week 12 (+3300)
Week 13 (+5000)
Week 14 (+4000)
Week 15 (+4000)
Week 16 (+4000)
Week 17 (+10000)
0-16 (+1000)
The New York Jets schedule does not look easy, especially when you factor in their lack of talent. However, there are a few spots to consider for these wagers.
Right away in week two, the Jets take on the Raiders on the road. They actually held tight against the Bills, but this is going to be an entirely different situation and I fully expect them to get destroyed. The Raiders are a borderline lock in Survivor leagues, naturally.
Week 3 brings a date with Jay Cutler and the Dolphins. We still get nice value here at +450, while this is a rivalry game played at home. New York could understandably get up for this contest, while we have no idea how well Cutler will play. He came out of retirement to join Miami and wasn't very good in 2016.
Week four offers us weak value at +225, even though the Jaguars actually looked pretty tough in week one. Blake Bortles keeps any win in play at least initially, but I'm not so enamored with this matchup as I was before the season started.
We get another interesting opportunity – and possible New York's best shot early in the year – in week five against the Cleveland Browns. Cleveland looked improved in week one and played the Steelers pretty well, but they're still the Browns. This game will also be on the road, but with a few things oddly working in their favor, this isn't a bad spot to pick.
Note:
This reminds me. If you're going to bet on a specific week, consider doubling down on the actual matchup in a regular bet. The Money Line might offer more upside, depending on the week.
BetOnline starts offering a lot of value after week five, both because the games get tougher and because New York's best chance to win may have already come and gone.
Even with the upside, we're not taking the Jets to beat the likes of the Patriots (twice), the Falcons, Panthers, Chiefs, Broncos or Saints.
That realistically leaves a few spots we already covered, as well as showdowns with the Dolphins (week 7, +2800), a home game rematch with Buffalo (week 9, +1200), a road date with the Buccaneers (week 10, +3300) and the Chargers (week 16, +4000).
The major darkhorse here is the second meeting with the Patriots, as New England will probably be resting their key players for a deep playoff run. At awesome +10000, it would be very interesting to take that bet now and hope for an 0-15 Jets team to march into Foxborough to get the upset win.
It's not likely, though, so let's stick largely with the bets that make some sense. Of the later games, I'm really not overly into the Dolphins, Bills or Buccaneers. Two of those are road games and I would bet that Miami and Buffalo would know how to handle the Jets the second time around.
The team that really stands out here is L.A., who oddly enough faced the 0-14 Cleveland Browns in week 16 of last year and lost. The Chargers are notorious for caving in general and don't finish games or seasons strongly, so they are a very tempting bet in the exact same spot as they were a year ago (potentially). At +4000, I love that bet.
The best bets, in the end, are the Browns in week 5 (+350), the Chargers in week 16 (+4000) or New York going 0-16. Yes, the Jets could win in other spots, but the Cleveland game feels perfect if they're going to win early and if they are 0-14 when they face the Chargers, that would just feel like destiny.
There is a very strong argument for New York going 0-16, but as long as Josh McCown is healthy, I think the Jets are a threat to steal a win or two this year. All of these bets are viable, but I wouldn't be too shocked if they finished 1-15 or 2-14 and landed their win as early as week five.
Pick: Week 5 vs. Browns (+350)