When Will the Major US Sports Leagues Return?

It's been a strange year for sports, but the leagues, players, owners, and fans are ready for a roaring return. There are issues when leagues overlap, and as things stand now, it looks like the second half of 2020 may be a bit of a free-for-all sports hootenanny, i.e., a near constant broadcasting of games across leagues and countries.
We may see a hockey game followed closely by IPL cricket followed by a Lakers game. With just a smattering of regular programming shoved in between to keep advertisers happy.
Here are the latest updates on when the major US sports leagues will resume play.
When the NBA Could Return
Fans of professional basketball are eager to tune in again; wearing our oversized jerseys that go down to our knees feels perfectly appropriate in season and strangely pathetic when there's no basketball on.
Furthermore, fans of college basketball are desperate to drown their misery over the lack of March Madness and focus on some pro hoops players, many of whom cut their teeth in March Madness.
Commissioner of the NBA, Adam Silver, assures fans that the league is looking at the best, most reasonable startup date for pro basketball. There are many variables to consider, in addition to the general well-being of the public, players, and staff.
Online sportsbook BetOnline anticipates that the next NBA game will be played in the second half of June, between the Lakers and the Bucks.
One must comply with local mandates regarding crowds and attendance, as well as conflicting schedules with other sports and other leagues. Add to that the fact that there are only 24 hours in a day, and broadcasters can't juggle more than 24 hours of content and have to focus on other, non-sports coverage as well.
The Bottom Line on the NBA
As things stand now, the second half of June is the most realistic start date for the NBA to resume its schedule.
When the MLB Could Start
According to CBS Sports, it's looking like the MLB and the players' union will agree for a start date in June 2020. Of course, there are a number of other entities that must also weigh in on approving this move, including local health and welfare agencies and municipal governments.
The latest news from ESPN regarding baseball's opening day is that there are stipulations to the aforementioned league/union agreement. Under these conditions, the season will only start if there's no limit to how many fans can attend the games, and the season certainly won't begin if fans aren't let in at all.
Another condition states that the season won't begin if there are still travel restrictions affecting the US and its neighbor to the north.
Still another concerns the health risks of players: the season can't begin if the athletes will be exposed to unnecessary health risk.
So far, that's a lot of "What ifs."
The Bottom Line on the MLB
Look for the MLB to be back in play in June or July. Reports from the league hint at June, but the world is changing every day, and of course no one can know what the coming months will bring. We can only speculate based on answers we have now and known variables. Stay tuned.
Note that you can bet on when the MLB will return if you are so inclined.
When the NFL Could Start
The football season has so far been spared any fallout from recent global events. The only question in the minds of fans and players is, "Will the season start on time?"
Football season usually starts in early September. As you'll see from this article, other leagues anticipate getting back to business earlier than September, with the MLB hoping for a June opening day.
However, as noted within, stations that broadcast games need to juggle overlapping sports schedules, and all leagues may have to give a little to make this year in sports work.
It's true that the NFL Draft is slated to go according to schedule, in late April, but that may not signal a timely start to the season. Right now, we can't know if the NFL season will start on time.
The Bottom Line on the NFL
The Draft is going ahead on schedule, but the league is unclear on whether the season can start on time.
When the NHL Could Return
In hockey news, the NHL is trying to decide whether it will proceed directly to the Stanley Cup playoffs or try to create a more fair method that attempts to replicate a full season. If a full season is to be completed, then a typical two-month playoff schedule is deemed to be highly unlikely.
On March 20th, one commentator in an NHL roundtable pointed out that it would be at least two months before any play could and would commence. That takes us to the second half of May, at the earliest.
The real question is whether to even try to finish out the regular season or just go to the playoffs with season standings as they are now after just a few games. It's going to be a team fairness vs. viability argument, and I suspect that viability will win.
There are just too many variables at play for team fairness to be the top priority, including sharing and competing for broadcast airtime with all of the other sports leagues that are on hiatus and have to schedule their comebacks, as well.
Meanwhile, the NHL is offering fans tape of a number of classic games that deserve a screening in an approach they are calling "Pause Binge."
The Bottom Line on the NHL
According to an NHL roundtable commentator, a return to NHL games will be May 20th at the earliest. We don't yet know if the league will try to finish the season or go straight to some kind of playoffs scenario.
In Summation
You'll get your sports. It's just that no one can pinpoint exactly when you'll get them. Check back for updates. And in the meantime, get yourself savvy on online betting.
Keep accounts at two or three online sportsbooks so you can quickly comparison shop the best odds for your wager and place a bet without fumbling for I.D. and other requirements to set up your accounts.
Also take advantage, once leagues get back to play, of live betting that some sportsbooks provide. You can make and hedge your bets during play! For the ultimate fan only.
AUGUST
Casino of the Month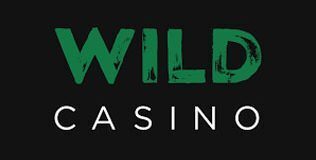 Welcome Bonus
250% up to $5,000
Read Review
Visit Site