When Will Eskel Die in Season 2 of The Witcher?

Season 2 of Netflix's The Witcher is set to come out on December 17th, 2021.
The highly anticipated second season has been rumored to kill off one of the big side characters in Eskel. Eskel is from the School of the Wolf, and there have been reports of a scene where there appears to be a ceremonial death. There is a wolf eating a corpse, and the corpse appears to be Eskel.
It is unknown when he will die, but it doesn't look like Eskel fans are going to be very happy in Season 2 of The Witcher.
Odds and Bet Breakdown
BetUs is heavily favoring Eskel to die in one of the first episodes of Season 2. Eskel is basically a brother of Geralt since they both were abandoned by their parents and attended the School of Wolf to become Witchers. The rumor about Eskel dying is a change from the books, because Eskel does not die in the books.
There is apparently a battle with a "leshy" that results in severe consequences. That sounds like a place for a Witcher to die, and that is bad news for Eskel.
Season 1 Recap and Season 2 Trailer
Season 1 showed three different timelines between the main characters. Geralt, Yennefer, and Ciri all have their own journeys that come together at the end of the season.
The first season did show that the timelines were not all in sync either, as Nilfgaard is the giveaway there.
Nilfgaard goes from a laughing stock to one of the strongest militaries throughout the three timelines.
At the merging of the three main characters, we have the battle of Yennefer and the Nilfgaardian army, where Yennefer disappears after a major magic act. Ciri meets Geralt and asks who Yennefer is, and the credits roll.
Entering Season 2, we know Ciri and Geralt will be on a journey together, while we don't know where Yennefer is going to end up. So the bets line up well with the sportsbooks considering that Geralt and Ciri will meet Eskel early in season 2. In fact, Eskel (Basil Eidenbenz) makes a small appearance in the Season 2 trailer when he asks Ciri, "who the hell are you?"
Why Eskel Will Die in Episodes 1-3 (-325)
That is probably the biggest reason why BetUs is favoring Eskel to die early on; Yennefer doesn't seem to be in the early parts of season 2 at least, making the important things in Eskel's timeline to happen early on. The trailer appears to show Geralt and Cirilla, who is all grown up now, entering Kaer Morhen at the beginning.
This would indicate most of the scenes with Eskel happening here. The first three episodes could cover a lot of ground in Kaer Morhen, giving Eskel's death a decent amount of time to happen.
Why Eskel Will Die in Episodes 4-6 (+300)
I have a strong feeling that Eskel's death might happen later than we think. He is one of the biggest side characters being Geralt's "brother," which means he could be in for a longer amount of time on the show. The ceremonial death and huge battle with the leshy appears to be a big scene, and you normally don't get huge scenes early on in a season.
That could leave some time for Eskel to make it to at least episode 4, making it to the more profitable odds.
Episodes 4-6 could be a decent enough time for the season 2 build-up to occur and the battle with the leshy to happen. If that is the case, this could be the place where Eskel dies.
Why Eskel Will Die in Episodes 7 or More (+900)
Eskel seems like he could play a major role in this show, or at least in Season 2. There is a chance that it takes him even longer than episode 6 to die.
First of all, we don't even know what happened to Yennefer and we are going to find out at some point in season 2. We could have scenes from Geralt and Cirilla in Kaer Morhen take up most of the first episodes, but then we could have Yennefer reappearing in the middle of the second season. That would open the door for the possibility for Eskel to make it all the way to episode 7 or even more.
There is even a chance that Eskel isn't the one being eaten at the ceremony, given it is a small chance, but not impossible.
There are also no Witcher's who die in the books, making this a big change in the Netflix series. This scene sounds like it could be the season finale for all it's worth.
One of Geralt's best friends and practically brother dying?
I could see that being towards the very end of the second season. We could have Yennefer's timeline take up the middle portions of season 2, making the most profitable answer the correct one.
When Will Eskel Die?
Eskel being one of the characters linked to Geralt's childhood means that he will likely be a big part of this season. The rumors about his death could be linked to the original cast member, Thue Ersted Rasmussen, having to leave the show. The recasting of Eskel could be a reason for his death, but making it unclear when it will happen.
With the strong relationship of Geralt and Eskel and the major battle that takes place in season 2, I would guess that Eskel makes it towards the end.
That is good news for bettors because there are very favorable odds after the first 3 episodes.
Nonetheless, if you are a fan of Eskel from before, don't get too attached to the Netflix version because it does not sound like he is going to make it. If you are a big fan of the show, make sure you place your bets based on where you think Eskel will die in Season 2 of The Witcher.
AUGUST
Casino of the Month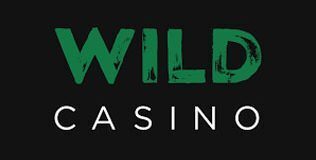 Welcome Bonus
250% up to $5,000
Read Review
Visit Site