What's Next for Errol Spence? Betting Odds for Crawford, Garcia, and More

Today, I am thankful that Errol Spence Jr. should make a full recovery from a car crash that could have ended his career, or at very worst, taken his life. Anyone who saw the photos of his battered Ferrari will be thinking that someone up there is looking out for him.
With his return to boxing now looking highly probable, I would like to lighten the mood a bit more and look forward to his next appearance inside the ropes.
Last time out, Spence made it 26-0 with a very tough win over Shawn Porter at the Staples Center on September 28th.
His hype was a little affected by that performance, let's be honest, but the main thing is that he won. Spence defended his IBF welterweight strap and earned the WBC variant in the process.
As I had predicted in my fight breakdown ahead of the bout, Porter gave him trouble. He landed punches and made it as difficult as possible for the bigger man, eventually, just being edged out by a split decision in Spence's favor.
I remember commenting to my buddy about some very questionable odds in favor of Spence leading up to that fight. Even the top boxing betting sites had the 29-year-old as an overwhelming favorite.
In some boxing circles, the unbeaten Spence is worshipped. He is almost seen as the reincarnation of Sugar Ray Robinson but hasn't really achieved anything in line with how some rate him.
Now, don't get me wrong, I've followed Spence for a long time, and I'm a big fan. But, if anything, the fight against Porter simply backed up what I've been saying for a long time now. That is, he has a hell of a lot more to do to prove himself as the best welterweight in the world.
So, how does he go about proving to the world that he is, indeed, "The Truth"?
Spence Expected to Make a Full Recovery
I was as shocked as anyone to hear of Spence's horrific crash in Texas in the early hours on Thursday, October 10th. Early reports claimed that the unified champion was placed in intensive care, with many fans worried for his life.
Images of Spence's wrecked Ferrari were shared on social media, with CCTV footage of the crash eventually doing the rounds.
Later reports were quite specific in noting what happened. According to those reports, Spence was speeding following a night out at a club and had not been wearing a seat belt at the time of the incident.
Not wearing a belt might have, quite ironically, saved his life. Still, this is no excuse not to wear a seatbelt as the WBC and IBF champion was very lucky not to suffer any broken bones —or worse — as a result of the crash.
Thankfully, Spence should pull through with nothing but facial lacerations. He is expected to make a full recovery from his minor injuries.
We should hopefully see Spence back in the ring at some point in 2020, which is miraculous, given how bad the crash looked on video footage.
Right now, I will be gunning for the champ to get back to where he was following the crash and put it all behind him. Boxing fans will be thinking the same.
So, let's be as optimistic as possible here and look forward to his return.
I'm going to break down what Errol Spence needs to do to become the undisputed welterweight champion of the world and pretend this whole thing never happened.
Spence Needs an Elite Opponent Next
No matter how you look at it, Spence needs to silence the haters and keep that momentum going. It's funny to think of Spence having any detractors, given that his fanbase worships him like some kind of illuminated being.
Trawl any of the American-focused boxing forums, groups, or Facebook pages, and you will find his disciples ready to pounce on anyone that has a bad word to say about their idol. If you don't believe me, give it a go.
You see, Spence appeals to a sizeable portion of the pool of American boxing fanatics for a wide number of reasons. Aside from his excellent skills inside the ropes, he's had a pretty successful amateur career, too. He handles himself like the ultimate confident professional and is an overall likable character.
All of these virtues contribute to his ever-growing fanbase, but even the most loyal supporters will eventually grow tired of Spence unless he keeps fighting elite opposition.
Now, it would be unfair to say that Shawn Porter was the weakest of the welterweight champions of 2019, but there's an argument in support of tougher tests for Spence.
Let's take a look at a few of the guys that Spence could beat to further his case as being the best welterweight on the planet.
Will Errol Spence Fight Terence Crawford Next?
The most obvious name that comes to mind is Terence Crawford who is, in the opinion of many boxing fans, the best 147-pounder on the planet. Just before Spence's crash, Betway offered odds of +100 for Spence to beat Crawford. Crawford was favored to beat Spence with odds of -125.
This is the fight in the welterweight division that everyone wants to see. These two are the only fighters in the top of the welterweight rankings that are undefeated. The fight would be incredible and would settle who the true king of 147 is.
If Spence could beat Crawford, who is considered the number 1 pound-for-pound boxer on the planet by some, there would be no doubt that he's the best.
The problem with Spence is that he has shown zero interest in wanting that fight. And let's be honest, who would want to face "Bud" Crawford at the absolute height of his power? The man is a machine.
If you're looking forward to betting on Spence vs. Crawford in 2020, don't hold your breath. The current state of boxing makes it incredibly difficult to see two of the sport's top competitors go toe to toe.
With rival networks and promotions wanting the bigger slice of the pie, money and greed will get in the way of this fight. Not only that, but the loser of the fight will also relinquish their ability to dictate terms as the A-side in other bouts.
It's very sad that boxing is completely dominated by cash, but that's the way things are these days.
The chances of Crawford next for Spence? Slimmer than a pencil on a diet.
Would Spence Fight Manny Pacquiao?
There are plenty of boxing fans that would relish a showdown between Spence and Manny Pacquiao. Despite the Filipino ring legend being on the wrong side of 40, he's been undergoing something of a resurgence as of late.
His win over the previously unbeaten Keith Thurman, and a dominating performance at that, keeps him in the mix to challenge any and all of the welterweight division's key men.
Pacquiao is also signed to Al Haymon's Premier Boxing Champions, so there will be no problems with promoting the bout. Of course, fighters' pay would be the only issue I can foresee with regard to finances.
That said, if the powers that be want this fight to happen, it will happen. A win over Pacquiao would add the WBA strap to Spence's trophy cabinet, which means he would hold three of the main titles in the division.
A win for Pacquiao would push him right back up the welterweight rankings and set him up for whatever Haymon wanted him to do. In many ways, this makes huge sense and would be considered a super fight by some fans.
Now, there's always the possibility that either guy losing could be bad for business. How many more times could Pacquiao feasibly fight for a title at 147? If Spence beat Pacquiao convincingly, there would be no rematch.
As the American would hold three of the big four straps in this scenario, this would leave Pacquiao chasing Terence Crawford for the WBO title. A fight, of course, that Crawford would surely win.
Without a title, Pacquiao's pay-per-view appeal goes down the toilet. Haymon would surely not want to see this happen, especially if he has future plans for "Pac-Man."
The chances of Pacquiao next for Spence? It doesn't look promising.
Spence vs. Thurman?
Even though he lost to Manny Pacquiao, Keith Thurman is still a threat to anyone in the welterweight division.
Therefore, Spence and his team might see this fight as one to avoid. After all, Thurman holds no title, and there isn't a lot to be gained by taking him on. It would be a much different scenario if he had something to offer.
Then again, there's a chance that Spence might see this bout as one that he can win to beef up his resume. To date, Spence's biggest win came against Porter. Prior to the Porter fight, it was former 140-pound boss, Mikey Garcia.
If Spence and Haymon decide that the Porter fight took too much out of him, then he might be tempted to pick an easier opponent. I'm not sure Keith Thurman is easy for anyone, but there are question marks over his shoulder.
Should Spence take a gamble and give Thurman a chance, he runs the risk of losing the fight and his titles. It would be almost a certainty that a rematch clause would be inserted to any contract for that bout, but how far would that go to assure him that he would have a chance to win his belts back?
I think this is a fight that Spence will be thinking about. For fans, it would a cool matchup to watch and would do fairly well on the pay-per-views.
It all depends on how Spence and his team calculate the risk-to-reward ratio and how much of a gamble they're willing to take, if at all.
The chances of Thurman next for Spence? Possible.
Will Danny Garcia Be Next for Spence?
You know, Spence vs. Garcia would be an excellent fight. As it stands, you can find odds of -600 on Spence to beat Garcia or +400 on Garcia to beat Spence.
In case you missed the end of the Spence vs. Porter bout, Garcia got into the ring to challenge the champ. Now, this isn't always a surefire sign that two boxers will be going head to head, but it's a promising sign.
One of the things that goes against Garcia is that he doesn't hold any of the major titles. But what makes this fight so appealing is that Garcia is a quality opponent. He did have the WBC welterweight strap for a couple of fights and will be desperate to get his hands back on it.
Like Spence, the majority of Garcia's fights over the past few years have been against weak opposition or smaller guys. One of the biggest criticisms to come the way of "Swift" was that he was a "cherry picker."
Unlike Spence, Garcia has been beaten twice by Porter and Keith Thurman. In other words, the only two truly elite welterweights he faced resulted in defeats. Still, both fights were fairly close.
This would be an excellent fight for Spence. On one hand, it gives him a big name in the division but one that he should, by all means, be able to put away (in theory).
To make matters better for anyone hoping to see this matchup, both Spence and Garcia are contracted under the same Premier Boxing Champions umbrella. That would certainly make this fight easier to put together than the Crawford scrap.
The chances of Garcia being next for Spence? Likely.
A Spence vs. Porter Rematch?
Well, believe it or not, this one seems highly likely to happen next for Spence. The champ offered Porter a rematch on Wednesday, with Porter agreeing to it. This isn't exactly written in stone, but it's a good sign.
Whatever way you look at it, Spence vs. Porter delivered. It had everything that a top-class bout should have, and I'm not sure that fans would be too upset about these two "running things back."
Anyone betting on Spence vs. Porter 2 would likely see better odds for Spence, who was a -900 underdog at one point. Porter showed that he was much better than his +500 odds suggested.
I can see this one happening next. It would certainly give Spence a chance to answer critics of his performance in the first bout while allowing Shawn Porter the opportunity to show that his efforts were not a one-off.
I'll put my neck out and say that Spence vs. Porter 2 is a fight we can look forward to at some point in early 2020.
The chances of Porter being next for Spence? Highly likely.
Wrap Up
Errol Spence Jr. will hopefully return to the ring at some point in 2020, which is such a relief given his October 10th accident.
When he does return, will there be questions surrounding his role in the welterweight division?
I would say yes. Before everyone heralds the Texan slickster as the next Floyd Mayweather Jr., he will need to put in some big performances against elite fighters. As of now, he hasn't done that.
I'm sure that Spence will be a major player in boxing well into the 2020s, but he does need to leave no doubt in the minds of fans that he's the real deal. As for the above list of candidates for his next fight, do you think there's anyone I've overlooked?
Let me know your thoughts in the comments section!
September
Casino of the Month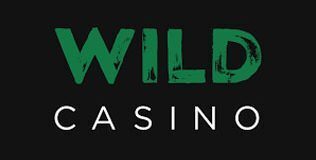 Welcome Bonus
250% up to $5,000