What's Different About March Madness in 2021?

Some Americans associate February 14th with love, but sports fans find their hearts beating faster a month later.
March 14th is the Selection Sunday date for the long-awaited 2021 March Madness NCAA Division I Men's Basketball Tournament.
Baylor, Gonzaga, Michigan, and Ohio State are among the teams to watch this year. These are the schools that occupy places on the far right of many brackets, and who will be the focus of sports bets throughout the tournament.
Remember, however, that every March Madness brings with it its share of surprises and perhaps even the latest Cinderella story.
But for now, let's focus on how the format of the tournament itself has changed to synergize with current health and safety protocols.
A Single Host State
Scheduling a tournament with 68 teams has never been a simple matter. There is staff needed for each event at each venue, broadcast teams that require razor-sharp and crystal-clear coordination, and teams to house and feed.
And this year all of that must be done with everyone's safety as the first priority.
Furthermore, the event is usually split up between several states, since few locations have sufficient basketball courts of tournament caliber required to host all the games in the competition.
Indiana to Host Every Game
This year, however, all the games in this tournament will be held in one state—Indiana–and most of them will take place in Indianapolis. Here are the venues.
Lucas Oil Stadium (Two courts)
Bankers Life Fieldhouse
Hinkle Fieldhouse
Farmer's Coliseum
Mackey Arena (W. Lafayette)
Simon Skjodt Assembly Hall (Bloomington)
Although two courts will be in use at Lucas Oil Stadium, only one game at a time will be played.
Originally, Indianapolis was going to be the host city for the Final Four on April 3-5. Now, the city is scrambling to host 68 teams, rather than four.
Indiana is playing it cool, however. "We love this!" the state is telling us. "Hoosiers adore basketball, and the more the better."
The Practice Facility
Teams will practice at the Indiana Convention Center, which will be set up to provide discrete practice courts and keep teams in separate, sanitized zones.
Most of the teams will be housed in properties attached to the Convention Center property via elevated walkways.
Safety
A local health organization will be running tests on everyone involved in the tournament. Furthermore, all athletes and staff are expected to be tested before touching down in Indianapolis.
Local officials have professed themselves impressed by the thorough protocols established by the NCAA. Kudos to Indiana for stepping up at a moment's notice, ready and willing to comply with every NCAA request.
Each Team Housed Separately
Each team will have its own hotel floor in an attempt to keep players from the various schools as distanced as possible when they are not facing each other on the court.
Teams will be driven in sanitized buses to arenas, and fraternizing with players from other teams is strongly discouraged.
No Regional Brackets
Teams will be organized into brackets without reference to location/geography for the first time. Because March Madness games are typically held in numerous states, the location of teams and arenas have traditionally been variables that affect the brackets.
Not this year, however.
This means there will be significantly more uncertainty among teams as they head into the first rounds. Yes, they knew they could face anyone if they progressed far enough into the tournament. But now they can face any team right off the bat, on day one.
This is just one more wild variable affecting teams as they enter the fray.
S-Curve Bracketing Adjustments
As explained above, this year the geographical location of a school will not affect who plays who.
In the past, the play was divided into four regions, so the teams knew who they might be matched up against. They will not have this advantage in 2021.
Because all teams will be in Indiana, all the teams will comply with a standard S-curve competition setup.
Here's how it will work this year
Team ranked 1 (top #1 seed) plays team ranked 8 (bottom #2 seed)
Team ranked 2 (second #1 seed) plays team ranked 7 (third #2 seed)
Team ranked 3 (third #1 seed) plays team ranked 6 (second #2 seed)
Team ranked 4 (fourth #1 seed) plays team ranked 5 (top #2 seed)
And so on. The progression of play will snake through the seeds. You can see that the top #1 seed does not play the top #2 seed, but rather the lowest-ranked #2 seed, because the progression does not start back up at the top of the list of #2 seeds, but will snake up through the bottom.
Then, the games will pit the top #3 seed against the bottom #4 seed in the same manner, and so on through the 16th seeded teams.
Changes to Selections
Typically, there are 32 teams that qualify automatically, and 36 teams that are called "at large" invitees.
This year, however, there will be 31 automatically qualified teams, and 37 "at large" teams participating. Each group's number has shifted only slightly—one fewer automatically qualified team, and one more team from the broader "net" cast among potential participants.
However, these slight, 3% shifts can affect the play, which will affect how sports bettors will prepare their brackets.
Why? Because
Selection Sunday and Key Dates
It is important to note that Selection Sunday is the same day that many college teams will be ending their regular season.
This gives teams very little time to rest before the frenzied competition of March Madness begins.
IMPORTANT MARCH MADNESS DATES
Selection Sunday
March 14
All First Four Games
March 18
First Round
March 19, 20
Second Round
March 21, 22
Sweet 16
March 27, 28
Elite Eight
March 29, 30
Final Four
April 3
Championship
April 5
The good news is that for every team not playing in the First Four there will be about a week of rest between the end of the regular season and the games of the First Round.
March Madness Betting from Home
The US Supreme Court determined in 2018 that there is no longer a federal ban on sports betting. No longer do you have to fly to Vegas to place your wagers.
So, sportsbooks began popping up—but then the pandemic hit.
This is when many sports bettors discovered the ease (dare I say joy?) of betting right from home. No driving and better odds made this option a no-brainer for sports fans in the US.
Here's a couple of tips for betting online.
Only patronize online sportsbooks that have been pre-vetted for quality.

As with all businesses, it pays to only give your business to sites that place security and privacy above all other concerns.
The top March Madness betting sites use the latest internet security protocols and have the highest possible customer satisfaction ratings.
Register with more than one online sportsbook so that you can shop around to get the best odds on your bet.

Perhaps more importantly, belonging to more than one sportsbook allows you to browse more prop bets, since each site will have developed its own list of these entertaining "side" bets for March Madness.
Here's some sample NCAA Men's Basketball Championship prop bets
Will a team make it to the Final Four for the first time in school history?
Will two teams from the same region face each other at the title game?
Will a number one seed fail to make it past the First Round?
What Will Not Be Different in 2021
The hype! March Madness isn't called that just because it sounds good.
There is something about the NCAA men's college basketball championship that grips sports fans—even those who aren't big on basketball—and drives them into a frenzy.
People who are typically well-behaved find themselves throwing objects at televisions and volubly cursing referees.
Colleges that people couldn't find on a map suddenly become heroes, carrying our emotions to the extreme as the players win or lose every
hard-fought point.
Perhaps it is the timing of March Madness; winter is receding and the energy and promise of spring are upon us.
Whatever the reason, few championships create as much enthusiasm, as much furor, as March Madness.
Now, add to that the fact that the championship didn't happen last year, and you can see why the 2021 hype is not only undiminished but actually exceeds that of prior championships.
Fans are ready.
Two March Madness Teams to Watch in 2021
Every season the list of teams to watch varies—sometimes slightly from the seasons before, and sometimes significantly enough to raise eyebrows.
Thus, this list is technically something "different" in 2021. It's just that it isn't different because of the pandemic, or because of the big pause.
It's different because this is how sports mimics life; change is the only constant, surprises should be expected, and never rule out the underdog.
USC Trojans
The Trojans are such a big brand name that it is easy to think that they are always contenders in the NCAA tournament. However, this is not the case.
The team made it to the Final Four in 1940 and again in 1961. They made it to the Elite Eight in 2001. But in recent years? Not much but a visit to the Round of 32 in 2017.
The team didn't make it into the tournament at all in 2018 and 2019.
And yet, here they are on this list. Something magical must have happened at USC in 2020.
Did the bubble give the team a chance to regroup, to change strategies, to enjoy the break and rework their approach to competition?
Current rumor has it that this team can play remarkably well at times, but it remains to be seen whether they can do it consistently when the pressure is on. Right now, no one is entirely convinced that they can work their way up the bracket; but no one is writing off USC either.
The Baylor Bears
Baylor only made it to the second round in 2019, and yet the team is considered a major contender this year. Will the Bears live up to these elevated expectations?
In 2017, the Baylor Bears made it to the Sweet Sixteen, but those players have all graduated. What has happened in the past two years to bring Baylor to national attention?
I guess we'll find out.
A Word to Wrap Things Up
As the clock ticks down toward Selection Sunday and the ensuing jubilation (and heartbreak), you will hear every possible thing that can be said about the bracket, the venues, and the players of the moment.
Fill in your bracket; you have nothing to lose—even the experts are surprised every single year.
Also, place your bets online. Stay home, stay safe, and sign up with one or two of the top online sportsbooks and take advantage of competitive odds and the ease of betting from your mobile device and PC.
Check out our March Madness betting guide for more advice.
AUGUST
Casino of the Month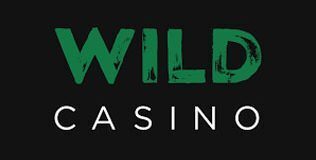 Welcome Bonus
250% up to $5,000
Read Review
Visit Site