Why Your Team Won't Win Super Bowl 53: Highlighting Issues for Each NFL Team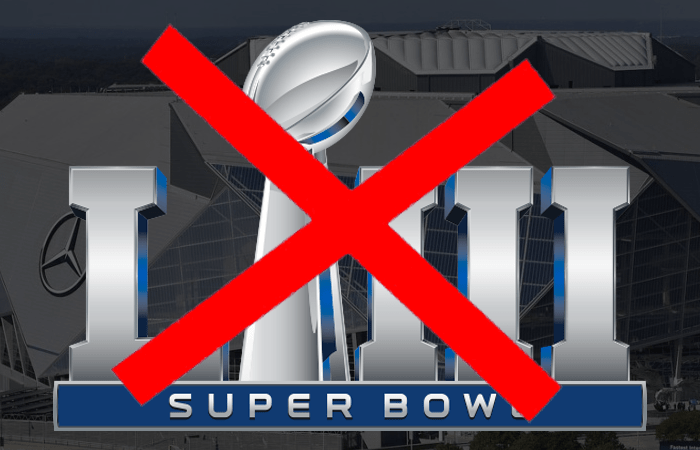 Are you ready for the NFL season to get underway or what?
The draft is behind us, the summer is moving fast, and preseason games are around the corner. This is a great time for fans of all 32 teams in the National Football League because it's the start of a new chapter. Each team gets to begin the year on a fresh, clean slate.
It doesn't matter how good or bad your team was last year. You can throw last season's records and stats out the window because it's a brand-new year.
There have been a number of head coaching changes across the league, as well as new quarterbacks in new cities. How will these acquisitions affect the outcome for their respective teams? Are the Patriots and the Eagles on a collision course to meet in the "Big Game" once again?
We all know what needs to happen for each team to be successful and maximize their potential. If you want to get caught up with how each team can win Super Bowl 53, you'll love that article written by one of our top sportswriters.
I'm here to discuss the flip side. What are the obstacles standing in the way of each team in this league? What are the main problems and issues that can hold each team back from getting to where they ultimately want to go?
I'm here to answer those questions.
You get to relax and get comfortable. It's my job to tackle each team!
Why the Patriots Won't Win Super Bowl 53
The Patriots are the favorites to win Super Bowl 53, and with Brady and Belichick calling the shots, I'm all aboard.
However, the upcoming season will be far from a walk in the park for a team that lost their longtime defensive coordinator and is still searching for impact players on that side of the ball.
They'll have to piece things together on offense during the first four weeks while Julian Edelman serves his 4-game suspension, and the offensive line has the pressure of keeping the face of the NFL clean and upright.
I'm talking about New England's soon-to-be-41-year-old star QB, Tom Brady. This offense will be clicking, but it's the struggles on the defensive side that could prove to be this team's demise.
The most likely scenario of seeing the Pats come up short in their bid for a Super Bowl would be seeing this defense unable to come up with the big stops down the stretch. I know guys like Max Kellerman are expecting regression from Brady, but I sure as heck won't be holding my breath for that to happen.
Eventually, Tom will have to give in to time, but I'd be much more concerned about Pats defense than I would be about Brady's age.
Why the Bills Won't Win Super Bowl 53
The Bills will no longer be relying on mediocre QB Tyrod Taylor to take them to The Promised Land. They drafted a big arm in Josh Allen, and they brought in Bengals backup AJ McCarron.
It'll be AJ's job to start, but don't be surprised if HC Sean McDermott throws the Wyoming rookie into the fray if McCarron looks sluggish.
This team's defense is built the right way, and there's a good foundation in place in Buffalo. But is it enough to stop Brady and the Patriots from running through this division for a 10th straight year?
I know fans in Buffalo are amped up about the potential of this team, and LeSean McCoy is still a premier back in this league. But hold your horses, boys and girls; it's going to take some time for the young players to develop.
Josh Allen could turn out to be the real deal, but I doubt we find out for sure in 2018. The future looks bright for the Bills franchise, but let's temper our expectations, at least till #12 in New England decides to retire.
Why the Dolphins Won't Win Super Bowl 53
The same rule applies here. The Dolphins' road to the Super Bowl has to include getting past the New England Patriots, and I just don't envision any scenarios of that happening this season.
However, that doesn't mean that the Dolphins franchise can't make strides and get better. Ditching the excuse for a starting quarterback that Jay Cutler is and having a healthy Ryan Tannehill back under center automatically makes this team better.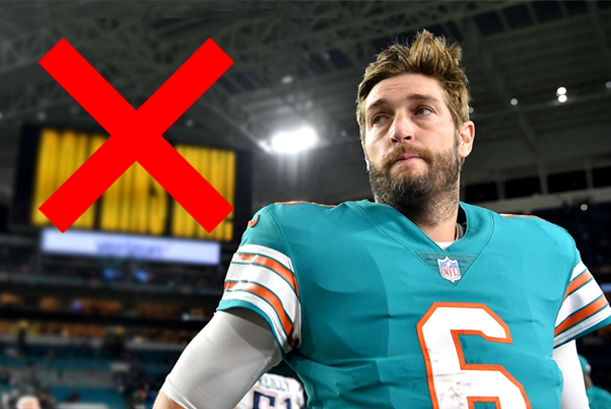 They drafted Alabama Crimson Tide cornerback Minkah Fitzpatrick and acquired defensive end Robert Quinn from the Rams. This team appears to be on the uptick, but we can't kid ourselves and call them a Super Bowl contender.
Again, maybe when Brady moves on to "family time" for good, the Fins will have a shot. This year, a playoff berth would be more than a victory.
Why the Jets Won't Win Super Bowl 53
I mean, where do you want me to start? The New York Jets lack leadership, and they lack top-tier players. I would barely trust rookie QB Sam Darnold with the keys to my car, let alone the keys to an NFL franchise.
I think Josh McCown provides them with at least an opportunity to win ball games, as backup Teddy Bridgewater is just too small and too weak to play this position at this level. They have a few playmakers on the outside, but not enough potency to strike fear in any defense.
Speaking of defense, the Jets ranked near the bottom of the league in most relevant defensive categories a season ago, including points allowed per game and yards allowed per game.
Not only do I think this team comes up painfully short in their Super Bowl quest, but I also think this team takes another step back, and the season ends with Todd Bowles searching for a new gig.
Why the Chiefs Won't Win Super Bowl 53
The Kansas City Chiefs parted ways with longtime starter Alex Smith, and in comes the multi-talented Patrick Mahomes. Talk about a cannon of an arm; the former Texas Tech Red Raider can fling it about as hard and far as any quarterback in the National Football League.
The fact that he'll have Tyreek Hill and Sammy Watkins sprinting the sidelines and Travis Kelce running seams up the middle of the field will make life much easier for Mahomes, who is still raw and just 22 years of age.
There's a lot to like and look forward to if you are a Chiefs fan, so let me fill you in on the bad news.
They lost a wealth of talent on defense, so much so that it may be too much to overcome in just one year.
Stud corner Marcus Peters was packaged to the Rams, and two of their perennial linebackers in Tamba Hali and Derrick Johnson aren't returning.
The Chargers and Raiders have made improvements within this division, and the Chiefs have an unfriendly schedule to start. It's back-to-back road games at the Chargers and Steelers to kick off the year, along with a trip to Gillette Stadium to face the Pats in Week 6. That makes we worrisome about the start to their year.
If they get too far behind the 8-ball, fans in Arrowhead will have to wait another year to make a run at the title.
Why the Chargers Won't Win Super Bowl 53
Die-hard Chargers fans already know the answer to this question. This isn't the first time that the Bolts head into an NFL season oozing with talent and promise. Unfortunately, they've shot themselves in the foot each time they've had a golden opportunity in the past.
So what happens with the Chargers this year? As a graduate of San Diego State University and someone who used to attend their home games, I sure hope they continue taking the steps towards becoming a dominant team in the AFC.
But my job in this post is to point out what might hold them back. The Chargers will be without their budding tight end, Hunter Henry, who will miss the entire year on the heels of tearing his ACL back in May. There are rumors swirling that Antonio Gates may not retire after all, but nothing is official yet.
Quite frankly, I'm less concerned about the tight end position and more nervous about who the Chargers will have to get by. The biggest obstacle standing in the way of this team is the foes they'll have to knock off. This team is good, but are they good enough?
In New England, I see a behemoth. In Jacksonville, I see a team on the rise. All this means is that the Chargers will have to put up a serious fight if they plan on having a date in Atlanta come February 3rd.
Why the Raiders Won't Win Super Bowl 53
The Raiders made as much noise as any team in the NFL this offseason, namely for bringing in coveted head coach Jon Gruden.
Fans in the Bay area seem to think he'll be the saving grace, and the time to win in Oakland is now. I'm telling those same men and women to pump the brakes a little bit. This team went 6-10 a year ago, and it's not like the teams in their division got worse.
Do I like the move of bringing in a wily veteran like Jordy Nelson to help teach Amari Cooper what it takes to be a professional? Do I think adding a deep threat like Martavis Bryant should help open up the field for Derek Carr?
I'd answer "yes" to both of those questions, and I think this team can be a force to be reckoned with by the time they arrive in Las Vegas in 2020. On that same token, I think it's a bit unrealistic to expect this team to go from 6-10 to suddenly a SB contender.
Raiders fans – expect this team to get better under Gruden's first year at the helm, but don't be buying your Super Bowl 53 tickets just yet.
Why the Broncos Won't Win Super Bowl 53
The Broncos won just 5 games in 2017 and looked flat-out dreadful at times. When you go back and forth between Trevor Siemian and Brock Osweiler as your starting quarterbacks, I guess that tends to happen.
John Elway decided that he saw enough good things out of Case Keenum last year in Minnesota that he elected to give the former Houston Cougar a shot at running his team. I'm in the camp that thinks this is a dramatic upgrade for Denver, and I actually think the future is bright for Case.
If Demaryius Thomas and Manny Sanders can perform to the levels we know they are capable of, then along with the backfield duo of Devontae Booker and Royce Freeman, this offense might just be formidable after all.
Denver drafted NC State linebacker Bradley Chubb, and they still have Von Miller rushing the passer. This team did enough this offseason to potentially challenge for the AFC West, but a Super Bowl berth seems a bit out of the question.
They have some nice pieces in place and should certainly improve, but I don't see this team being explosive enough on either side of the ball to hang with the upper echelon of this conference.
Why the Steelers Won't Win Super Bowl 53
Most folks in Pittsburgh think that this team is lined up for another AFC North crown and a run at the Super Bowl.
But then again, I don't reside in Pittsburgh, nor am I fond of this franchise. I think Mike Tomlin is one of the least prepared coaches in the entire NFL, and he proved my theory last year.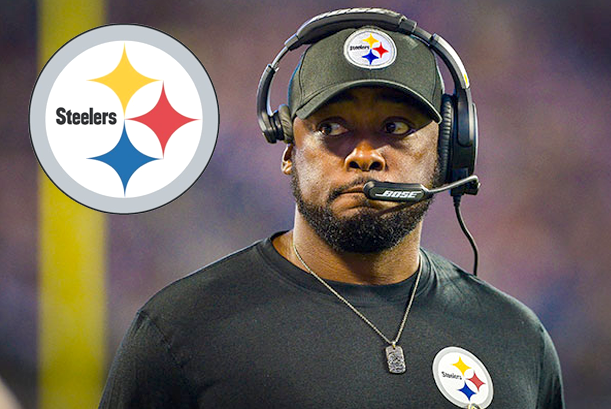 He was so concerned about complaining that the Patriots would have an extra day off that he forgot to prepare his team for the Jacksonville game.
The Jags ending up punking the Steelers, and I expect more of the same this year. Tomlin talks a big game, but when push comes to shove, he comes up short in the execution department.
Last year on the Saturday before the Week 3 game vs. the Bears, Tomlin told the media he spent Saturday's walkthrough preparing for how the team would stay in the locker room and not participate in the National Anthem.
So in turn, the Steelers laid an egg and were throttled by a depleted Chicago team.
I have absolutely no faith that Big Ben and Mike Tomlin will lead this team to a Super Bowl this season. In fact, I think Roethlisberger and Tomlin's tenures in the Steel City are coming to an abrupt end.
Why the Ravens Won't Win Super Bowl 53
The Baltimore Ravens need to make up their minds. Are they delusional enough to still think that Joe Flacco can lead this team to playoff victories? Or do they want to start letting the rebuild take shape and allow Lamar Jackson to take the reins?
Unfortunately for fans of the Ravens, neither of these solutions will amount to much this year. Whether it's Flacco or Jackson under center during 2018 (or likely a combination of both), this team has a ways to go in getting back to being a legitimate contender.
They'll send out a brand-new trio of wideouts, as neither Michael Crabtree, John Brown, or Willie Snead were in Baltimore last season. Unfortunately, with Alex Collins and Javorius "Buck" Allen rotating carries in the backfield, defenses will sit back and guard against the mid-length passing game.
I don't think this team will fail due to lack of effort and determination on the behalf of head coach John Harbaugh. I think this team fails because they have one of the bottom 5 starting QBs in the National Football League and this defense is no longer stout.
Why the Bengals Won't Win Super Bowl 53
The Bengals aren't going to win the Super Bowl this year for oodles of reasons. Where do you want me to begin?
For starters, Andy Dalton might be a viable starter, but he isn't the type of quarterback that is going to lead your team through the trenches and come out unscathed.
The "Red Rocket" has declined over the past two seasons, but it's not like backup Matt Barkley is breathing down his neck and screaming for an opportunity. Marvin Lewis has shown trust in Andy over the years, but I think their time together runs out after this season.
They have a couple weapons in AJ Green and Joe Mixon, but it's awfully scarce other than that. They might have a couple playmakers, but they lack heart and soul, and I don't see a vocal leader.
Forget about a trip to Atlanta for the Super Bowl this season, because fans in Cincy should be happy if they can keep their heads above water and stay above .500.
Why the Browns Won't Win Super Bowl 53
Why won't the Cleveland Browns win Super Bowl LIII?
How about because THEY ARE THE CLEVELAND BROWNS.
This team is 1-31 over the past two seasons, yet owner Jimmy Haslam thought bringing Hue Jackson back made sense?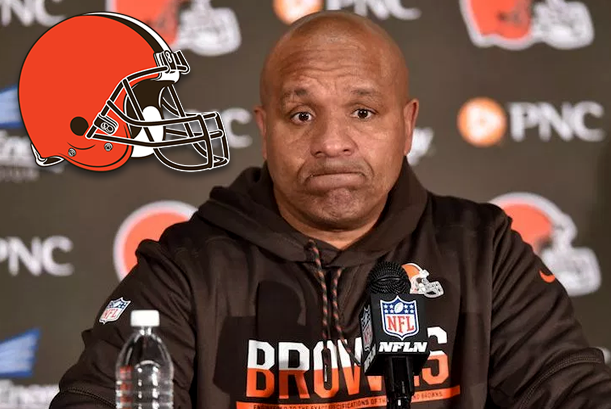 Come on, Cleveland. You can do better.
The Browns forced headlines when they drafted Baker Mayfield first overall. However, this team seems eager to roll out Tyrod Taylor. They have made moves on defense that will surely make this unit better, but this is still a squad that was unable to taste victory last season.
"Shock" wouldn't describe my emotions if this team won the Super Bowl this year. I don't even think a word exists that could reveal how flabbergasted I would be if that happened.
I expect them to get better, and winning 4-5 games isn't out of the question. But please, don't bring up the words "Super Bowl" and "Cleveland Browns" together again in the same sentence.
Why the Jaguars Won't Win Super Bowl 53
This team seems to have everything they need to make another run at the Super Bowl. They have a tremendous defense and a sturdy running back that an offense can lean on.
They brought in pass catchers Donte Moncrief and Austin Seferian-Jenkins, which alleviates the pain of losing Allen Robinson and Allen Hurns.
The obvious question mark is Blake Bortles. Is Blake someone who can drive a team down the field during a two-minute drive to win a big game in the playoffs? I can't confidently answer that question with a resounding yes, so I still have my doubts on if this team can win it all.
They are the cream of the AFC South, meaning they should be in line to host at least one playoff game, so anything can happen. But I'm just not sure I see Blake Bortles as an NFL champion at this point in time.
Why the Titans Won't Win Super Bowl 53
For as poorly as Marcus Mariota played a season ago, it's pretty amazing that this team not only made the playoffs but that they defeated the Kansas City Chiefs in the Wild Card Round.
Dion Lewis replaces DeMarco Murray as the change of pace back for this team, but expect to see the Derrick Henry show on 1st and 2nd down.
Delanie Walker is as consistent as it gets from the tight end position, but I'm not sure I see enough playmakers on the outside to make this team a serious threat to win the Super Bowl.
I see a defense that is solid but not great, and don't forget, Mike Vrabel is a head coach for the first time in this league.
I like what this team has in place for the foreseeable future, but I see enough growing pains to throw this team off course in 2018.
Vrabel certainly has the pedigree to be a great coach in the NFL, but it just might take a little time.
Why the Texans Won't Win Super Bowl 53
The Texans got dealt an unlucky hand last season. Not only did their franchise defensive end JJ Watt suffer a season-ending injury in Week 5, but their promising rookie QB who was taking the league by storm tore his ACL during practice before their Week 9 contest.
Deshaun Watson and DeAndre Hopkins looked like one of the more dynamic QB-WR combos in the entire National Football League, and the pair will look to build on their rapport in 2018.
This team didn't have a pick in the first two rounds of the draft, but in round 3, they nabbed a safety and an offensive lineman that should have immediate impacts.
This is a defense that also features Jadeveon Clowney and newcomer Tyrann Mathieu, so there is plenty to like about Bill O'Brien's club.
One might say that their youth and inexperience could hold them back, but I think it will be the inability to run the ball and manage the clock that will deter this team from advancing.
They'll be exciting to watch, and they'll put up points, but they aren't quite in that top tier of AFC teams. At least not yet.
Why the Colts Won't Win Super Bowl 53
Is there a more frustrating team to follow than the Indianapolis Colts? I have zero emotional investment in this city or team, but come on already. What's the deal with Andrew Luck and his shoulder? Are we finally going to see the former Stanford Cardinal back in action?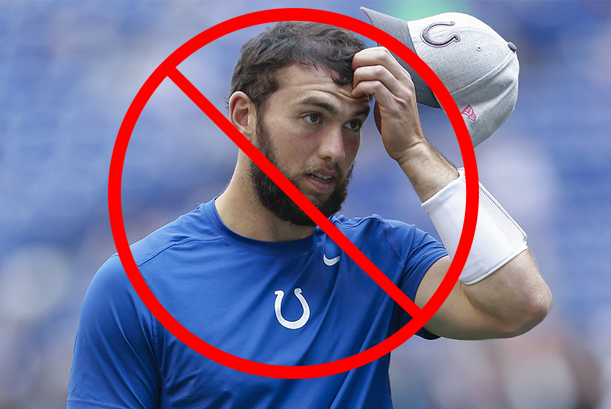 In terms of an actual run at the Super Bowl, it doesn't really matter in Indy. Don't get me wrong; I feel that Luck is as good as anyone in the league when he is healthy, and I know he can carry teams on his back.
But the roster he'll be working with this season (if we actually even see him) is pretty putrid. A backfield tandem of Marlon Mack and Nyheim Hines isn't going to cause any defenses to stack the box, and names like Ryan Grant and Chester Rogers fill out their starting trio of wideouts.
The Colts defense was near the bottom of the league in points allowed and yards allowed, and I imagine teams will be licking their chops when they see the Colts on their schedule.
Sorry, Andrew Luck. It's going to be a long season at Lucas Oil Stadium.
Why the Eagles Won't Win Super Bowl 53
When I look at the absolutely loaded roster in Philadelphia, it's hard to come up with valid reasons why this team won't win Super Bowl 53.
I'll have to resort to my good old friend, "the record books." We haven't seen a team win consecutive Super Bowls since the Patriots got it done in 2004 and 2005. History says that the fans in the City of Brotherly Love won't be climbing up street poles in early February like they were after Super Bowl 52.
There is really no arguing against this team and what they can accomplish on the field, so the best case against them is that other teams could be better.
We already know that losing their starting quarterback wasn't enough to discourage this squad, so perhaps it's going to take an unbelievable performance from another team in this conference to knock them off.
Maybe it's the Vikings, perhaps it's the Rams, but I will say this. A team needs to go out and beat Philadelphia because I don't expect the Eagles to beat themselves.
Why the Cowboys Won't Win Super Bowl 53
The Cowboys have a lot of good football players. Dak Prescott has shown that he has what it takes to compete in the NFL, and Ezekiel Elliott can drag the pile with the best of them.
I think getting rid of primadonna Dez Bryant was the right move and one that should actually help this locker room gel and grow.
My concerns with the Dallas franchise lie within the man at the top. Owner Jerry Jones can't seem to let go of "his baby" enough and just hire the right personnel who can go out and execute. He loves being the center of the attention, and his distractions have proved to be costly in the past.
Head coach Jason Garrett has been along for the ride going on 9 years now, but I see him more as Jerry's puppet than the actual leader of this team. I think the hype will be there with this club, but I'm just not sure "America's Team" will be able to back up the talk.
I'll say no Super Bowl this year for the Cowboys, no playoff appearance, and the end of Jason Garrett's tenure as HC.
Why the Redskins Won't Win Super Bowl 53
Here's a team that appears to be ready to take the next step and be in the conversation of Super Bowl contenders. While fans in Minnesota are gushing about the arrival of "Captain Kirk" Cousins, I actually think the Redskins slightly upgraded at the quarterback position by trading for Alex Smith.
I like what they did in the draft, utilizing their first two picks on a stud defensive end from Alabama in Da'Ron Payne and a powerful runner in Derrius Guice.
The latter appears locked and loaded to receive the lion's share of the workload for Jay Gruden's team, plus they brought in a down-the-field threat in Paul Richardson.
So far so good, but here are the red flags with this team.
HC Jay Gruden has been in control of this team since the start of 2014, yet he has only compiled a 28-35-1 record. Tight end Jordan Reed can seemingly never stay on the field, and I don't think Josh Norman is the elite cover corner he once was in Carolina.
I think the nation's capital has a nice team that could propel themselves into the playoffs, but a SB victory seems like a bit of reach.
Why the Giants Won't Win Super Bowl 53
This team went 3-13 last year. How much do I really need to say? Abandoning Ben McAdoo was indeed the right move, but Pat Shurmur is going to have his hands full demanding effort from all players on this roster.
WR Odell Beckham Jr. has already proven that he only plays hard when he feels like it, and therefore, he can't be trusted.
He's more concerned with choreographing his celebratory touchdown dances than he is with winning football games. That's not the type of player I'd want in my locker room, that's for sure.
Eli Manning is 37 years old, and I know he isn't taking care of his body like Tom Brady is, so this could be the last year we see Eli under center in East Rutherford. The excitement surrounding this franchise revolves around rookie running back Saquon Barkley, which says a lot about this team's future.
But in terms of this upcoming season and the Giants' hopes at a shot at the Super Bowl?
Get real, ladies and gentlemen. It's not happening.
Why the Rams Won't Win Super Bowl 53
Because their HC is only 32? Perhaps because Jared Goff isn't quite there yet?
I'm sorry, but coming up with answers why the Rams won't win the Super Bowl leaves me reaching into thin air, grabbing for whatever I can hang onto.
The fact of the matter is that this team went 11-5 last season and did nothing but beef up their defense and bring in a speedy wideout. Ndamukong Suh joins Aaron Donald in the interior defensive line, plus corners Marcus Peters and Aqib Talib are now in Los Angeles.
Brandin Cooks is a much more polished version of what Tavon Austin was, and we already know how explosive RB Todd Gurley is.
The sky is the limit for the Rams this season. What could end up preventing them from getting to the Big Game is their lack of experience down the stretch. We saw this show its face last year when the Falcons came in and knocked them off in the Wild Card Round, despite LA being the home favorites.
Similar to the case with the Eagles, the best argument against the Rams getting knocked off would be that you simply think another team is better.
Why the Seahawks Won't Win Super Bowl 53
Russell Wilson is an absolute gamer, and their first-round pick out of San Diego State (Rashaad Penny) has the chance to be a terrific 3-down back in the NFL. But here's the elephant in the room.
The Seahawks don't have enough on defense.
If you were thinking that Pete Carroll was still sporting that same dominant defensive unit we got accustomed to seeing in Seattle over the past 6-7 years, you obviously didn't watch last season. You clearly don't realize how many pieces are no longer with this team.
Let me quickly fill you in on some defenders who won't be in a Seattle uniform this season.
CB Richard Sherman
CB Jeremy Lane
DE Michael Bennett
DE Cliff Avril
S Kam Chancellor
That's a whole lot of shoes to fill, not to mention they fired their defensive coordinator. There are just too many powerful and potent offenses in the NFC for a "new defense" to try and contain.
Why the Cardinals Won't Win Super Bowl 53
Star RB David Johnson will be back, and the Cardinals still have Larry Fitzgerald. Carson Palmer retiring was actually a plus for this team, because the dude was completely a ghost of his old self and was no longer effective at this level.
The problem is that they're turning the reins over to either Sam Bradford, Mike Glennon, or Josh Rosen.
It looks like Bradford will be the guy in Week 1, and as much as I like to root for Sam, he's just not consistent enough on a day-in-day-out basis. Eventually this will be Rosen's team, and they might as well give him a look sooner rather than later. Because this team isn't going anywhere this season.
They didn't select a player on defense until round 6 of the draft, and it's not like the group was amazing before that. I expect lots of struggles in Arizona and a long season ahead for Cardinals fans.
Why the 49ers Won't Win Super Bowl 53
Everybody and their grandma has been jumping on the 49ers bandwagon ever since Jimmy Garoppolo was brought in, and he rallied off 5 straight wins to end the season. I'm a big fan of "Jimmy GQ" and think he has a really bright future in the NFL.
But let's not already crown him the greatest thing since sliced bread and pretend that this team is ready to win a Super Bowl.
GM John Lynch and HC Kyle Shanahan are both still going through the learning process, and this team has no weapons on offense to surround Garoppolo with. I can promise you that neither Trent Taylor nor an aging Pierre Garcon running routes is scaring anyone.
The defense has some young pieces who could turn out to be Pro Bowlers, but the year we see it all come together for owner Jed York isn't going to come in 2018.
Perhaps a trip to the Super Bowl down the road is in the cards for this squad, but not this season.
Why the Vikings Won't Win Super Bowl 53
It's a lot easier to make a case for why the Vikings will win Super Bowl 53, but I'll try and play devil's advocate for the time being.
I am a little worried that the energy and momentum this team was riding last year is on empty. Last season's Super Bowl was hosted in Minneapolis, and the dream of playing the big game in their home stadium carried them throughout the year.
I'm a bit skeptical that Kirk Cousins can be a little "trigger happy," as evidenced by his 11 or more interceptions thrown in each of his last 3 seasons. They lost their offensive coordinator (Pat Shurmur) and have to hope that new OC John DeFilippo forms a mutual bond with Cousins.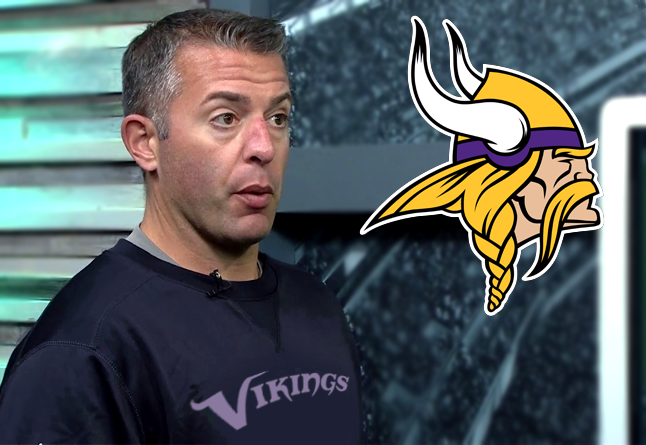 This team was so close last year, so I'm not entirely sure how they will respond. But watching them take a small step backwards in their pursuit of a title might be a real possibility.
Why the Lions Won't Win Super Bowl 53
Jim Caldwell was let go, paving the way for longtime Patriots DC Matt Patricia to get his shot at a head coaching gig.
He won't have Tom Brady and Bill Belichick to lean on when times get tough, but he did bring in LeGarrette Blount, who was extremely effective during his time in New England.
Blount gives the Lions a force in the backfield they've lacked for a long time, but is it enough to charge towards Atlanta in February?
I like Matt Stafford and think he has the qualities teams are looking for out of a starting QB, but I don't see enough of a supporting cast around him.
It's hard to pick a rookie HC and team who missed the playoffs last season to suddenly upstart the league and win the Super Bowl in 2018.
I think the playoffs are a realistic expectation, but I see too many proven commodities ahead of them to make a legitimate push.
Why the Packers Won't Win Super Bowl 53
Aaron Rodgers will be the man in charge.
Fans in Green Bay are more than thrilled that the Brett Hundley show is over and A-Rod will be back commanding the huddle. Obviously, the Packers' franchise QB makes them a threat to win the Super Bowl in any given year, but does the Pack really have enough around #12 to make the dream come to fruition?
Jordy Nelson is now in Oakland, and the offensive line isn't as strong as it has been in years past. Clay Matthews is 32 years old, and their defensive backfield looks subpar on paper.
I have faith that Rodgers can rally the troops to a certain extent, but let's be honest here, folks.
This team is nowhere near as deep as the likes of Philly or Los Angeles, not to mention the Vikings in their own division.
I get that those in the Badger State are excited about the prospects of Rodgers being back, but don't count on this team making it out of the NFC Playoffs and into the Super Bowl.
Why the Bears Won't Win Super Bowl 53
Do you see Mitchell Trubisky leading the likes of Anthony Miller and Taylor Gabriel to the postseason? Allen Robinson could be a nice addition, and Jordan Howard has flashed brilliance at times, but come on.
This team isn't making a run at the Super Bowl, and I'd be surprised if they even topped 6 or 7 wins. Former Chiefs OC Matt Nagy has his first crack at an NFL coaching position, and it could be tough sledding in his first season in the Windy City.
They'll need to continue building this team from the inside out, and drafting Georgia linebacker Roquan Smith and Iowa Center James Daniels were good steps in that direction.
But give Nagy and his staff a couple seasons to figure this thing out before we take this team seriously as a Super Bowl contender.
Why the Saints Won't Win Super Bowl 53
I really like the Saints this year and think they have what it takes to challenge the premier teams in the NFC. Sean Payton and Drew Brees are the closest thing to what Belichick and Brady have going on in New England, making the Saints' offense run like a well-oiled machine.
I think what'll be important in determining this team's fate will be if they are able to secure home-field advantage during the playoffs. I don't think any team in the conference wants to go into the hostile environment that is the Mercedes-Benz Superdome and face Drew Brees in the playoffs.
However, say this team is forced to travel to a place like Philly or Minnesota this winter? Then it's a completely different story.
You all remember how the Saints' season dramatically came to an end last season, don't you?
Watch carefully how this team progresses, because I don't have the confidence that they can prevail as visitors come January.
Why the Panthers Won't Win Super Bowl 53
The Carolina Panthers look as if they have everything a team needs to win a Super Bowl. Cam Newton is a multi-dimensional quarterback that causes fits for opposing defenses. Christian McCaffrey is electric out of the backfield, and I see him taking a big step forward in his sophomore season.
But does Ron Rivera have enough around them for them to be considered a team that can make some noise?
They'll need Luke Kuechly to stay on the field and captain this defense because the overall talent and speed around him are below average. Thomas Davis is suspended until week 6, and 38-year-old Julius Peppers doesn't even appear ready to go for training camp.
Unless some young new faces in Carolina step up on this defense, I don't think Cam has enough to get to the Super Bowl like he did during the 2015-2016 season. Some other teams I've discussed are just deeper and better.
Why the Falcons Won't Win Super Bowl 53
The Falcons followed up their Super Bowl collapse with a 10-6 mark and an exit in the Divisional Round to the Eagles. So how will they fare in the upcoming season?
I like what owner Arthur Blank did by drafting Crimson Tide wideout Calvin Ridley in the first round, and I love the 1-2 punch that Devonta Freeman and Tevin Coleman present.
But nobody is concerned that Matt Ryan and Julio Jones won't be able to put up a boatload of points this season.
The question is if their defense will be strong enough to stop the "big guns" in the conference. Having to play Philly, Carolina, and New Orleans right away in weeks 1-3 will tell me if this defense is up for the challenge.
I'll say they end up being a mediocre unit, and that just isn't enough to carry you to a Super Bowl victory.
Why the Buccaneers Won't Win Super Bowl 53
Let's not spend a ton of time here, folks, because the writing is on the wall for this team. Their quarterback is pretty much a joke who just can't seem to take his profession that seriously.
After Jameis Winston was suspended, he let out a lame apology and didn't even sound genuinely remorseful for his actions. This is just the tipping point for what the Buccaneers season could hold, because it doesn't look pretty in Tampa.
I see this team being the underdog in nearly (and possibly) all their games this season, and I could see them going winless on the road.
Forget about Super Bowl aspirations; this team needs to find their future quarterback, because I don't see one presently on their roster.
Summary
There are absolutely no guarantees in the game of football. The NFL is as volatile of a league as there is in professional sports. We see teams go up and down, year after year. We haven't seen a repeat winner in 13 years, and I suspect that number will grow to 14 after this season.
Everybody starts with the same record.
The beauty of this league is that teams have shown that just because they had a disappointing season the year before, it doesn't mean they can't surprise the NFL community and have a quick turnaround.
Who shocks the world this season? Who lets their fanbases down?
I gave you reasons why each team won't win the Super Bowl, but we still have to tune in to find out what really happens!
September
Casino of the Month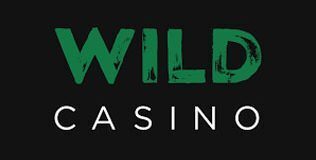 Welcome Bonus
250% up to $5,000