What You Need to Know Before Betting on NASCAR in 2022

As we move into 2022, the NASCAR Cup Series season will be here before you know it. There has already been a lot of offseason chatter with the new car and rules package. We've also seen a few drivers switch rides.
Today, we'll give you everything you need to know before placing a bet on NASCAR in 2022. By the end, you should feel confident about your picks.
Let's check out a few things you should know about NASCAR in 2022.
Brush Up on NASCAR's Race and Points Format
This one might be a little basic, but NASCAR isn't the most popular sport in the world. It doesn't hurt to go over the format.
There are 36 races in a Cup Series schedule. Nearly every race consists of three stages, with the Coca-Cola 600 at Charlotte featuring four stages. The winner of the first two stages will earn a playoff point, while the race winner earns five playoff points.
In addition to betting on the race winner, check out other options.
Stage Winner
Top-Three Finisher
Top-Five Finisher
Top 10 Finisher
Top 20 Finisher
Head-2-Head
Later in the season, we'll likely see special prop bets, like all Hendrick Motorsports drivers to finish in the top 10.
The final ten races of the season will feature the playoffs. A driver can clinch a spot in the playoffs by winning a race in the regular season. If there are less than 16 winners, any driver above 16th in points will make the playoffs.
In the playoffs, you have four rounds. The first three rounds consist of three races, with the final race making up the Championship 4. Each round eliminates four drivers from the playoffs. The final round includes four drivers that will fight for the championship.
Last season, Kyle Larson capped off one of the most dominant seasons with a championship.
Kyle Larson wins the NASCAR Cup Series championship race at Phoenix.

That's 10 wins in his first season at Hendrick Motorsports.

Chili Bowl.
Knoxville Nationals.
Kings Royal.
BC39.
World of Outaws Sprint wins
World of Outlaws Late Model win

NASCAR Cup championship.

— Matt Weaver (@MattWeaverRA) November 7, 2021
This will be the sixth straight season NASCAR has stages and uses playoff points to set their playoff field. It emphasizes winning, so that might come in handy when looking ahead to a championship bet.
Hopefully, this gives you a general idea of a race and points format. It's vital to know that before making any NASCAR bet.
Make Note of Driver Changes
NASCAR Silly Season is a nickname for the time of year where we begin to hear about potential driver changes. The majority of those happened during the 2021 season, but we saw a few take place in the offseason.
I did an extensive breakdown of the major driver changes and how they affect the betting landscape. I'll briefly go over them to have them all in one place.
Brad Keselowski and Kurt Busch are the most noteworthy drivers to change teams.
Keselowski will leave Team Penske to become a driver/owner for Roush Fenway Keselowski Racing, while Busch will join 23XI Racing.
A pair of Xfinity Series drivers will jump to the Cup Series, as Austin Cindric replaces Keselowski at Team Penske. Harrison Burton will take over the No. 21 for Wood Brothers Racing.
Ross Chastain will team up with Daniel Suarez at Trackhouse Racing Team. Check out a few more driver changes.
Justin Haley to Kaulig Racing
Todd Gilliland to Front Row Motorsports
Ty Dillon to Petty GMS Motorsports
I can't imagine any of these changes will affect the championship battle. Keselowski and Busch made the playoffs last season, but they weren't threatening for the championship. They'll likely both be borderline playoff drivers.
A race winner becomes more interesting because Chastain and Cindric have never won in the Cup Series. However, it wouldn't surprise me to see either of them winning in 2022.
Last season, Chastain had a few close calls and should improve with a new team. Cindric is a great road course racer and the Cup Series will feature six races on the track type. He could be a good value bet for those races.
We don't typically see a driver change make a significant impact in his first season. Kyle Larson showed us last season that anything is possible.
The Cup Series Will Have a New Car and Rules Package
In 2022, the NASCAR Cup Series will unveil the Next-Gen car. This will be the first time since 2013 the Cup Series unveiled a new car. NASCAR planned to roll out the car for the 2021 season, but COVID-19 pushed their plans to 2022.
NASCAR began testing the car late in 2019 into early 2020. In April 2020, they announced the car wouldn't debut in the Cup Series until 2022.
Since the end of the 2021 season, we've seen the Cup Series ramp up their testing at Charlotte. They also have future tests scheduled for Daytona, Atlanta, and Phoenix.
One of the biggest changes the new car will bring is one lug nut on each tire. That should play a big factor in pit stops, which will affect the race.
A few weeks ago, NASCAR announced its rule package. They would use a 670hp engine with a 4-inch rear spoiler. They'll use this package at every track except Daytona, Talladega, and Atlanta.
Big horsepower and low drag return with the Next Gen car https://t.co/LTMet5JnLL

— Racing News (@RacingNewsCo) December 21, 2021
So how will this rule package affect the betting landscape? Well, it's hard to say. No one knows how each driver and team will adjust to the new package, but it seems like the top teams will rise to the top.
There have been some rumblings that this package will put the car back in the hands of the drivers. It could be beneficial to those with a broader racing background, aka those who race in other motorsports.
Kyle Larson tops that list, but there are a few other drivers. Tyler Reddick took a big jump in his second year, making the playoffs and scoring three top-five finishes. I'd say there's a strong chance he picks up the first win of his career.
We might have some surprising results early in the season.
Use Past Results to Pick Top Contenders
This one seems self-explanatory, but it doesn't hurt to give you too much information, especially when it comes to betting.
The Cup Series goes to the same 12 or 13 tracks every season. Last season, we saw a few new tracks, and we'll see one this season with Gateway. We'll have a lot of past knowledge on a certain track for the most part.
Every season kicks off with the Daytona 500. That race is a bit of a wild card, so I can't confidently tell you past success will give you accurate results. We do have an early preview of the 2022 Daytona 500.
We should be able to use past data to predict the third race of the season at Las Vegas. Let's check out the top-five drivers in terms of average finish in the last 10 Las Vegas races.
Joey Logano: 8.6
Ryan Blaney: 8.8
Kyle Larson: 9.8
Martin Truex Jr.: 10.4
Brad Keselowski: 10.6
It shouldn't surprise you to know that that group makes up eight of the last 12 winners at the track. Blaney is the only one among those drivers that hasn't won at Las Vegas.
The championship battle is a similar story. We've seen some surprising championships, but realistically, there are seven or eight drivers that will contend for the championship each season.
Since 2016, we haven't seen a driver win the championship with preseason odds over (+1200). It's no coincidence that eight drivers open with those odds or lower.
1. Kyle Larson
2. Chase Elliott
3. Denny Hamlin
4. Kyle Busch
5. William Byron
6. Martin Truex Jr.
7. Joey Logano
8. Ryan Blaney
I'd be willing to include Kevin Harvick in the championship contenders, but we'll likely see the champion come from that group.
Bet on Races That Will Give You Good Value
Every bettors' dream is to hit a long shot. In some ways, it's easier to hit one in NASCAR compared to other sports.
Picking a team in the NFL with (+400) odds means they have a very small chance to win. In NASCAR, that's essentially like picking the favorite. Only they have to face 39 drivers as opposed to one team.
For the most part, you'll see a driver with less than (+1000) odds win a race. However, there are a few races where we can see a longshot winner. Here are a few.
Daytona 500
Geico 500 – Talladega
Pocono Raceway
Verizon 200 at the Brickyard – Indy Road Course
Coke Zero Sugar 400 – Daytona
YellaWood 500 – Talladega
We can group the four races at Daytona and Talladega. The draft levels the playing field, so we typically see a surprise winner every year or two. Last season, Michael McDowell and Bubba Wallace picked up victories as a longshot.
A few years ago, Justin Haley won at Daytona as a (+50000) longshot.
Road courses can produce a surprise winner, but the Indianapolis Road Course stands out to me. Last season, it looked like Kyle Larson would cruise to a victory until a late caution changed the race.
A massive crash took out a few top contenders.
Following some more carnage, A.J. Allmendinger came through to steal the victory. Allmendinger runs well on road courses, but he only makes select starts in the Cup Series.
Pocono is one of those tracks where strategy plays a big factor in the outcome. Chris Buescher and Ryan Blaney picked up their first career wins at the track in 2016 and 2017, respectively. Last year's race turned into a fuel mileage race, with Kyle Busch coming out on top.
Finding value is cash money for a bettor. Feel free to check out the top races to bet on in 2022.
Betting on the NASCAR Cup Series in 2022
Hopefully, this makes you feel better about betting on NASCAR in 2022. The new car might be a little unpredictable early in the season, but we'll quickly determine the main contenders.
It'll be easier to predict the race winners and put in a few future bets from there. Make sure you use the top NASCAR betting sites when that time comes.
September
Casino of the Month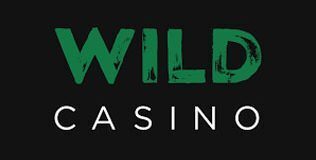 Welcome Bonus
250% up to $5,000