What to Expect from the 2018 Breeders' Cup – Full Preview with Betting Picks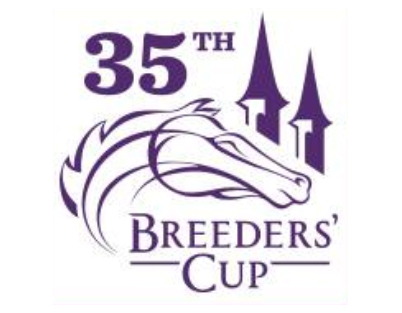 There aren't many horse racing events bigger than the Breeders' Cup in the USA, and plenty of people eagerly look forward to it each year.
This Grade I Thoroughbred series has been around since 1982 and represents a solid opportunity to watch exciting races and possibly make some money from betting on them.
The 2018 Breeders' Cup will be held at Churchill Downs at the start of November and will include a number of races spread across two days. In today's post, I will try to cover all the important information related to the event.
I will go through the most important races, share my betting picks, and provide some guidance that will help you find the best gambling sites that you can use to bet on the Breeders' Cup 2018.
Essentially, you could easily use this post as your complete guide to the event.
With that said, let's kick off.
Breeders' Cup 2018 Full Schedule
The only logical start in my eyes would be to check the complete race schedule for Breeders' Cup 2018. The event will be split into two days, November 2nd and 3rd.
Day 1 Schedule
The first day is on Friday, and it is called Future Stars. As you might assume, this is all about the younger, up and coming Thoroughbreds.
Day 1 includes the following juvenile races for horses aged 2.
| Event | Starting Time | Prize Pool |
| --- | --- | --- |
| Juvenile Turf Sprint | 3:21 PM EDT | $1,000,000 |
| Juvenile Fillies Turf | 4:00 PM EDT | $1,000,000 |
| Juvenile Fillies | 4:40 PM EDT | $2,000,000 |
| Juvenile Turf | 5:22 PM EDT | $1,000,000 |
| Juvenile | 6:05 PM EDT | $2,000,000 |
I must admit that I'm not overly familiar with most of the contestants in day 1 of the Breeders' Cup 2018, so I won't share any picks for those races.
What I find way more attractive from a betting perspective is the second day.
Day 2 Schedule
The races on Saturday, November 3rd, are the bread and butter of the Breeders' Cup 2018. We get to enjoy the following schedule.
| Event | Starting Time | Prize Pool |
| --- | --- | --- |
| Sprint | 12:00 PM EDT | $1,000,000 |
| Turf Sprint | 12:38 PM EDT | $1,000,000 |
| Dirt Mile | 1:16 PM EDT | $1,000,000 |
| Turf | 2:04 PM EDT | $2,000,000 |
| Sprint | 2:46 PM EDT | $2,000,000 |
| Mile | 3:36 PM EDT | $2,000,000 |
| Distaff/ | 4:16 PM EDT | $2,000,000 |
| Turf | 4:56 PM EDT | $4,000,000 |
| Classic | 5:44 PM EDT | $6,000,000 |
As you can see, the schedule of the Breeders' Cup 2018 day 2 is intense. There are a bunch of exciting races with a huge purse, and the grand finale comes with the Classic race that will certainly draw millions in wagers.
Now that we know what to expect, it's time to move on to my Breeders' Cup 2018 free betting picks.
Breeders' Cup 2018 Free Betting Picks
There are a couple of races that I will be targeting, so let's go through each of them and check some odds.
Breeders' Cup 2018 Classic
I don't think I have another choice but to start with the 2018 Breeders' Cup Classic. It's the most prestigious event, and there will be $6,000,000 on the line. Let's take a look at the list of contenders and odds.
Many experts and the odds suggest that Accelerate is the big favorite here, and one of the main reasons is the fantastic victory in the Grade I Awesome Again at Santa Anita Park.
This wasn't his first victory lately, so the logical choice for the Breeders' Cup Classic 2018 would be to pick Accelerate.
And yet, the odds of 4.00 strike me as a bit low, and I won't be backing it. Instead, I feel that the second favorite in the race, McKinzie, has a better case at the price of 6.00. The horse came back after a 6-month layoff in September and instantly made an impression by winning the Grade I Pennsylvania Derby at Parx.
McKinzie took the lead early on and never looked back. It was a strong performance, and the horse reached a Beyer Speed Figure of 107. This shows that we can expect a lot from the horse in the near future.
The Breeders' Cup Classic 2018 could be the place where McKinzie can shine the brightest. I would say that backing him at the price of 6.00 would be a solid choice, so my top pick for this event is McKinzie.
I would like to add another option here, and it may raise a couple of eyebrows.
Not many people expect wonders from Pavel, as the horse is priced 34.00 to win the Classic right now. And yet, I feel the animal has a lot of potential. He only finished 10th in the same event last year but has improved his results since.
Pavel even managed to win the Stephen Foster, which was at Churchill Downs. Obviously, it's a good track for the horse, and this is one of the dark horses of this race.
To be fair, expecting Pavel to win here would be a stretch. But there's some value to be had for sure. You might also want to consider backing the horse to place or show (or each-way if you're not in the US).
Breeders' Cup 2018 Turf
The next event from the schedule that strikes me as intriguing is the Breeders' Cup 2018 Turf. Let's start with the odds for the main contenders.
I don't think that anyone could ignore Enable when it comes to this particular race. She might be the strongest horse out there and has been dominating the last couple of events she was involved in.
The main concern is that most favorites in the Breeders' Cup Turf have failed to live up to expectations in the past.
We've seen the horses that were supposed to win defeated so many times recently that the doubt is creeping in. Especially if you consider the price of 1.57 for Enable. It looks too low, and the question is if it contains enough value.
My short answer would be yes. The horse is that strong and should be able to win the Breeders' Cup Turf 2018. Unlike many of the favorites from the past that didn't have enough rest, Enable is not coming to Churchill Downs exhausted from a gruesome schedule before that.
She had enough time to rest and should be fresh this Saturday. This is why I simply can't miss on the opportunity to back her for the win.
Breeders' Cup 2018 Distaff
Many believe that the Breeders' Cup 2018 Distaff is one of the most wide-open events in the festival, but I feel this is not exactly the case. Let's take a look at the top contenders first.
As I said, most experts and bettors expect a close one here, and the odds support that to an extent. Monomoy Girl is the favorite, but I have another horse in mind.
I feel that Abel Tasman is certainly the animal with the biggest potential in this race. She would've been the main favorite here, but a poor performance in her last race is the reason why the odds for her victory are so high.
There is a logical explanation behind this failure, though, as Abel Tasman was running with illness there. According to her trainer, Bob Baffert, she is back to her best for the Breeders' Cup 2018. If that's truly the case, the odds of 4.00 for Abel Tasman represent excellent value, and I simply can't miss it.
I would suggest you place a rather low wager, though, as I'm not sure if Baffert is being completely honest. This is why I will play it safe and recommend that you not go too big if you decide to follow my Breeders' Cup Distaff betting pick.
PICK
Abel Tasman to Win
4.00
Where to Bet on the Breeders' Cup 2018
Of course, it's important to pick a solid bookie for the 2018 Breeders' Cup, and I have a couple of suggestions. The odds I used here are from Betway, which is an excellent choice.
Since the bookie is not available for US players, an excellent alternative I can give you is BetOnline. It works with US players, offers solid odds, and there are often cool promotions when it comes to horse racing.
If you don't want one of those for some reason, you could check our list of recommended horse racing sites and pick another reliable sportsbook.
Final Words
Do you agree with my betting picks for the 2018 Breeders' Cup?
If not, let me know in the comments section below, and feel free to share your own predictions.
Of course, you don't have to stick to the races I've picked, as there are a ton of other events. I would love to hear your opinion on any of them.
Good luck!