Expert Discussion on the English Premier League 2018/19 Season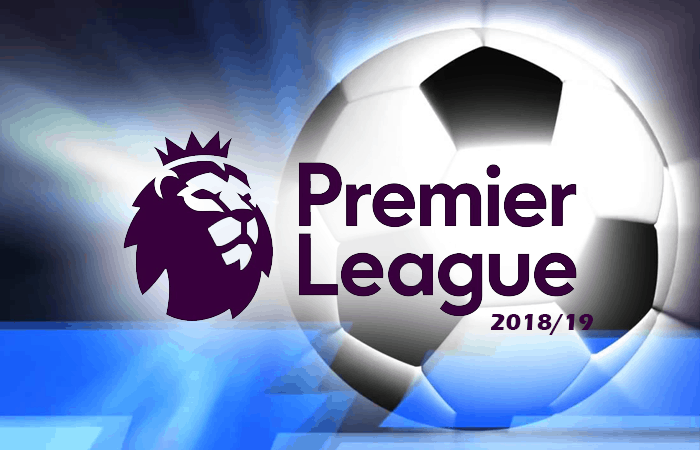 The transfer window in English soccer is over, and the Premier League is already underway. There's a lot of expectations surrounding the 2018/9 season, and the fans can't wait to see what will happen.
The first matchday didn't disappoint. Liverpool showed their attacking brilliance once again, while Man City dominated the "new" Arsenal at their own stadium. And yet, this was just the start of it, and the campaign is long and exhausting.
This seems like a good moment to gather our three best EPL experts and see their thoughts on hot topics like the transfer activity, the title fight, the battle for survival in the most competitive league, and many more.
Let's take a look at their expectations for the 2018-2019 English Premier League season.
Which Teams Did the Best Job in the Transfer Market?
Jerry Summer: If I have to pick the one club that did the best job, it has to be Fulham. The side managed to sign a bunch of quality players with EPL experience. The likes of Andre Schurrle, Calum Chambers, Aleksandar Mitrovic, and Alfie Mawson should be able to instantly contribute.
On top of that, the London club somehow got Jean Michael Seri, who was a Barcelona target last summer! I feel this shows the spending power of the English Premier League.
West Ham is my close second when it comes to transfer deals, while Liverpool, Wolverhampton, and Arsenal deserve some credit as well. Still, Jurgen Klopp failed to add another center back, while there remain a lot of question marks surrounding both Arsenal and Wolves at this point.
Josh McVeigh: For me, Everton was the outstanding club in this year's summer transfer window. On top of acquiring one of the most exciting young managers in the Premier League, the Toffees were able to add a lot of flair and solidity to their ranks.
The new boys Richarlison and Bernard are both extremely skillful and creative and are definitely going to cause a lot of trouble for opposition defenders throughout the season.
Most impressively, the Blues were able to capture no less than three Barcelona players in young defenders Yerry Mina and Lucas Digne and the exciting Portuguese midfielder Andre Gomes.
It seems the offloading of Wayne Rooney, Kevin Mirallas, and Davy Klaassen will not dampen the mood at Goodison Park at all, as fans are looking forward to a positive season courtesy of their new coach and players.
Richard Gardner: Since pretty much everything of note was mentioned, I think I will go along with my prediction that Crystal Palace can be this season's dark horse. Retaining the services of Wilfried Zaha was absolutely vital for the team.
Despite the departures of Yohan Cabaye and Ruben Loftus-Cheek, they added a very experienced midfield option in Cheikhou Kouyaté and were able to snap up the young German international Max Meyer on a free transfer.
This is a very exciting prospect for Palace fans, as his acquisition may well prove to be the key to not only diversifying the midfield options Roy Hodgson has but also helping to improve Christian Benteke's form in front of goal.
Although teams of the same caliber did strengthen their squads sufficiently, I believe Crystal Palace has everything in place to surprise us this season if they manage to be a tad more organized at the back and take their chances in the opposition half.
Which Teams Failed to Strengthen Properly in the Transfer Market?
JM: It has to be Manchester United. Fans were expecting a lot from the club after some turbulent times last season. Instead, what they got is tension all around Old Trafford.
Although Fred looks to be a steady acquisition and did play very intelligently against Leicester, my feeling is that Mourinho and the players expected to strengthen the ranks far more potently. There was much talk about bringing in marquee players such as Harry Kane, Gareth Bale, Robert Lewandowski, and England World Cup hero Harry Maguire, but none of this materialized.
The failure to add to the squad coupled with some disgruntled players in the dressing room does not bode well for Man United's title hopes this season.
JS: I completely agree with Josh, and a quick look at my top 4 predictions will give you a good idea why. Manchester United is not in a good place right now.
And yet, I will take a look at the other end of the table for this question. Huddersfield and Cardiff stand out in a negative way when it comes to the summer transfer window.
I don't think both clubs currently have a squad that's capable of surviving in the EPL. They lack both the quality and the quantity required.
Neil Warnock did try to save the day with the late acquisitions of Harry Arter and Victor Camarasa, but it doesn't seem nearly enough.
As for Huddersfield, the only bright light is the fact they kept Jonas Lossl, as the keeper had a couple of vital saves last year. Outside of that, the team seems destined for the Championship.
RG: I have to agree with your points, but I will have to add another angle here. Since the pressure in the EPL is so big each year, I often see clubs that are willing to buy a lot of players for the sake of it.
This is especially dangerous for teams who have flirted with the relegation zone, and we often see them go down in the next season.
I can identify two sides that fit this description: Newcastle and Watford. Both sides signed a bunch of players of an unknown quality and with no experience in the English Premier League. I can easily see how that strategy could backfire big time.
Which Will Be the Transfer of the Season?
RG: It seems like a bit of a result-oriented pick after his brace in the first EPL matchday, but I feel that Richarlison has enormous potential. We already saw that in the beginning of last season, when he set the league on fire with Watford.
The winger then faded, and many rushed to accuse him of inconsistency. There's obviously some truth to that, but the guy's only 21, and he played for Watford. He is now more mature, and Everton is certainly a better side. Richarlison has the potential to be the main man for the Toffees and could be a future star.
JM: А lot of exciting offensive potential was added and traded during the transfer window, but I want to focus on Arsenal's capture of Uruguayan Lucas Torreira.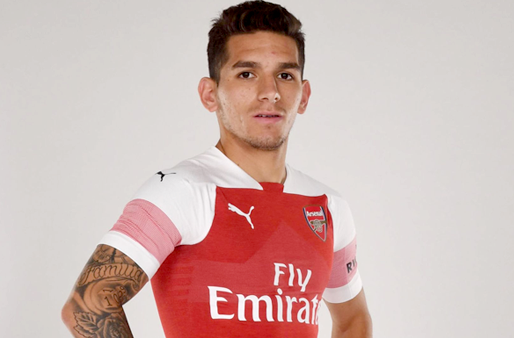 Although the midfielder is somewhat of an unknown quality, he did impress at Sampdoria and this year's World Cup. Torreira shined in the game against Portugal, where he practically neutralized Cristiano Ronaldo.
Gunners' fans were able to get a quick glimpse of his tenacious style of play on the opening day against Manchester City. Although the result didn't go Arsenal's way, Torreira seemed to fit right in, making a number of good defensive contributions and crafting a wonderful pass to Aubameyang which led to a goal opportunity.
The little enforcer can be quite the catch, and a lot of fans are rightly excited since Arsene Wenger failed to add a player of his distinct qualities in the Emirates era.
JS: With so many players joining the league, I'm not quite sure what my pick is. I will probably go for the one guy who will contribute the most to his team's ambitions.
I believe that Alisson has the potential to make the biggest impact and push Liverpool to another level, so I will go for the Brazilian goalkeeper.
The other players that will be a success for their teams, in my opinion, are Lucas Torreira (Arsenal) and Richarlison (Everton), as you guys believe, as well as Calum Chambers (Fulham) and Ben Foster (Watford).
I will also be curious to see what happens with Danny Ings. After an injury-plagued couple of years, he may have a chance to revive his career at Southampton.
Which Big Transfer Will Be a Bust?
JS: If you are going to buy a goalkeeper for more than £70 million, making the player the most expensive ever in this position in the process, it has got to be the best in the world, sorry.
Don't get me wrong, I like Kepa, and I feel the boy has the potential to be a star in the future. However, he is not worth that kind of money, and he could easily struggle in his first EPL season.
We all remember what happened with a guy like David de Gea, right? He was more experienced, and he still struggled badly in the beginning. Obviously, if Kepa reaches a similar level, Chelsea will be more than happy with this transfer.
And yet, the club hardly has the reputation of the most patient one in England. If you consider the physicality of the league, I think Kepa will find it tough in 2018-2019.
RG: I think Fred will have some problems living up to the expectations of playing in Man United's midfield. Being the only player added during a summer of great expectations will inevitably attract the focus of the media, who will be eagerly waiting for a misstep.
The Brazilian undoubtedly has good qualities and can have a positive contribution, but I believe that ultimately, the uncertainty clouding Man United's managerial position and ambitions for the season will prove too much for a young player coming from the Ukrainian league.
JM: Kepa seems like the obvious choice to me too, simply because of the insane price tag. Still, I feel that the boy might surprise us and do well. I can also see where Richard's coming from when it comes to Fred.
However, my pick will be Gerard Deulofeu. Watford got him with the idea of replacing Richarlison, but I don't think the Catalan winger will do that. He has played a lot of top-flight soccer already and has failed to consistently produce.
The guy is hotter than the sun at times and nowhere to be seen in the next match. It's exactly what Watford doesn't need.
Can Someone Stop Manchester City for the Title?
RG: I bet all three of us will reach a complete agreement here. I don't think anyone could stop Manchester City, realistically. Obviously, some kind of an injury epidemic or extremely bad luck could open the door to the other teams, but it's highly unlikely.
The gap is simply too big. The only team that has a shot is Liverpool, as they did a good job in the summer. Their attack might compete with the reigning champions, but their defense is way behind.
JM: I don't see it happening either. On paper, Liverpool should be a better team than last year with the addition of a world-class goalkeeper and a powerhouse midfielder in Naby Keita. At the same time, I doubt Mo Salah, Mane, and Firmino will be able to repeat their heroics to the same extent.
Even if they manage to retain their offensive prowess, the lack of additions in the center back position is worrying. Spurs, Chelsea, Man United, and Arsenal look to be a long way behind as well.
Guardiola managed to retain his squad and added a deadly wing option in Riyad Mahrez, so I just can't see anyone mounting a significant challenge for City's crown.
JS: I have to agree with Josh and Richard here. Barring some major unforeseen circumstances, it looks like City has what it takes to cruise to the championship once again.
Pep's team looks very organized and confident, and their offensive firepower can simply decimate teams even on an off day.
Which Teams Will Finish in the Top 4?
JM: I believe City, Spurs, and Liverpool will definitely be in it. Between Arsenal, Chelsea, and Man United, I will have to go with the Red Devils. Mourinho has the needed experience for a top-four battle, and although they were frustrated in the transfer market, pretty much the same team managed to finish second last year.
Chelsea is a bit of a mystery with their new manager and having lost their talisman goalkeeper, but they have every chance to be in the mix if they get an adequate goal return from their main offensive players in Hazard, Willian, and Morata.
The Blues will also rely on their new £57m man Jorginho for pulling the strings, as well as Premier League veteran Olivier Giroud, who is a magnificent option to have up front when the going gets tough.
Arsenal has secured some exciting new signings, and boss Unai Emery looks to have addressed the main positions which needed strengthening, but the overall quality in the team's defense leaves a big question mark as to whether they can compete with the other big boys.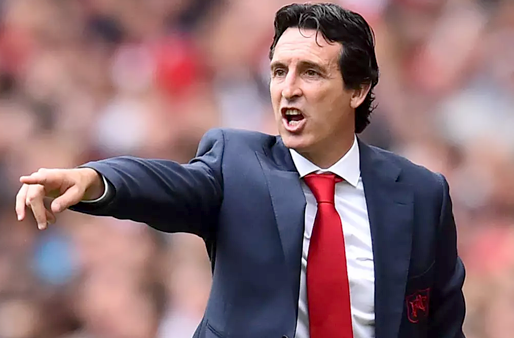 JS: I agree with Josh on Manchester City and Liverpool. I simply can't see those two outside of the top 4, but I have a slightly different opinion for the other two spots.
I feel it will be extremely close this time around. Spurs may have the same core from the previous seasons, but they failed to improve their squad. They will also play in the Champions League, which is a negative when it comes to the EPL.
Manchester United could very well end up outside of the top 4, mainly because of the terrible atmosphere surrounding Jose Mourinho and the club.
Finally, Chelsea and Arsenal both have a new manager, but they won't play in the Champions League.
As it stands, it's a close call for the last two spots, but I believe that the North London rivals will manage to snatch them.
RG: I'm with both of you when it comes to City and Liverpool. The other team I like a lot is actually Chelsea. They managed to keep Hazard, it seems, added a couple of decent players, and some of the old ones are eager to prove their worth to the new manager.
Willian is a good example, as the Brazilian recently said he would've left if Conte was still the manager. I think that Morata will be better under Sarri as well.
This is why I can see Chelsea in the top 4. As for the last spot, it's 50-50 between Manchester United and Tottenham, in my opinion. Arsenal has too many new players and a new manager, so the club needs time.
Which Teams Will Be Involved in the Relegation Battle?
JS: I already mentioned it, but Cardiff City and Huddersfield are my main favorites for relegation. I would also add Watford, Newcastle, and possibly Brighton. Those three had some questionable transfers, to say the least, and were already in trouble last year.
Usually, we expect the promoted clubs to struggle, but I feel that two of the newcomers in the league, Fulham and Wolves, assembled a strong squad that could help them survive the first EPL year without much trouble.
RG: Cardiff and Huddersfield are definitely the top pick here. Although the Terriers surprised us with their battling displays last season, the overall quality of the squad is a problem, and David Wagner will have to get a lot more creative if he is to enjoy a third season in the Premier League.
The "second season curse" will most probably affect Brighton, as well. In my opinion, the team does not look stronger despite the new additions.
I can also see Southampton struggling with the loss of Dusan Tadic, and it looks to me that Mark Hughes will have a very tough time this season, especially with how the newly-promoted teams strengthened their ranks.
JM: I hope that the supporters of Cardiff City and Huddersfield can somehow forgive us, because I, too, can easily see those two clubs fighting for their lives until the very end of the 2018-2019 season.
As for the rest, it's a bit of a mess. I agree with a lot of the arguments by Jerry and Richard, but I will also have to add Crystal Palace in the mix, as well as the new boys Fulham and Wolves.
Sure, they did strengthen, but the new boys will need time to settle. On top of that, the gap between the Premier League and the Championship is huge. I still think both sides will be fine at the end, though, but that doesn't mean they won't be under pressure.
If I have to pick three teams right now, I would go for Cardiff, Huddersfield, and Brighton.
Which of the New Boys Can Finish the Highest?
JM: It will be between Fulham and Wolves. Both teams were able to add some impressive players to their ranks, and the managers will be eager to prove their worth in the top flight.
I think ultimately Wolves will have a better season because of the superior experience of the players they've got.
The manager, Espirito Santo, gave a very eloquent and measured interview after the draw against Everton, and his character and vision look to have played a major part in getting top-tier international players like Joao Moutinho and Rui Patricio.
I like how Fulham is shaping up and am glad that Jokanovic finally has a chance to manage in the Prem, but I feel that the Cottagers can be a bit naive with the ball and will likely play themselves into trouble a lot this season.
Whatever happens, my guess is that both teams will offer some very good performances and will definitely have the chance to upset some of the big boys.
JS: Yeah, it's certainly between Fulham and Wolves, as both have done way better than Cardiff in the transfer window.
If we look at last season, Wolves should be the favorite.
The club easily won the Championship and was certainly better than Fulham throughout the whole year. On top of that, Nuno Santo has managed to sign players that suit his goals.
At the same time, they don't have experience in the EPL, which could be crucial. This is where Fulham shines, as the side got the likes of Schurrle, Calum Chambers, Mitrovic, and Mawson. I feel they will settle instantly, and this is why Fulham is my final pick.
RG: There's not much left for me to say, but I'm going to go with the Wolves, too. While Fulham's transfer activity is impressive, the cohesion in the Wolves squad last year was remarkable.
Nuno Espirito Santo has managed to build on that with a couple of players that should add enough quality and depth to the squad. As Richard mentioned, they seem to buy his vision for the future, which is another positive.
I feel that Wolves are already a couple of steps ahead of Fulham, and it will stay that way in 2018-2019.
Who Will Become the Top Scorer of the EPL?
RG: Sergio Aguero and Harry Kane are the top strikers in the league, as simple as that. Salah had an unbelievable season last year, and it will be up to him to repeat it, but for me, it will be between Kane and Kun.
JM: Salah is indeed the obvious choice for many people and will probably have another good season competing with Kane for the prize.
Aguero is a world-class forward, but I doubt he will get the needed minutes required to effectively challenge the others, as Guardiola seems to prefer Gabriel Jesus for certain games.
I can also see Aubameyang joining the pack given that he was able to rack up 10 goals in 14 games last season, but if I have to choose one, it will have to be Harry Kane.
JS: I think Salah should have a solid season once again, but the sheer number of goals he achieved in the last campaign will be almost impossible to match. This is why I will leave him out of the conversation.
Kane must be the top favorite, based on his consistency, and BetOnline provides a price of 4.00 for him to win the Golden Boot.
This would be my betting pick here, but Aubameyang at 7.00 and Aguero at 8.00 are worth a shot, too.
Which Team or Player Will Be the Biggest Surprise in the EPL?
JS: In the name of consistency, I have to go with Fulham here. I already said a lot about the side, so I won't repeat myself, but I feel they will be the pleasant surprise of the 2018-2019 season.
RG: As I already mentioned, I feel Crystal Palace can surprise a lot of people this year. Roy Hodgson is a manager of proven pedigree who was able to carry Fulham to a Europa League final back in 2010. He has committed his future to the Eagles and has managed to retain the services of the Zaha, which can pay a crucial role.
JM: As the other guys did, I will back the team that impressed me on the transfer market. Everton has a great young manager and a good core of players that was improved with exciting talents like Richarlison and the Barcelona trio.
I don't think the Toffees could break the top 6, but they will be one of the most exciting sides to watch this year.
Summary
As you can see, our experts agree on plenty of the important talking points surrounding the English Premier League 2018/9 season. However, you could find some disagreements and diversity of opinions on a few aspects of the new campaign. Only time will tell who got it right.
In the meantime, you can expect a lot of updates, betting picks, and analysis related to the English Premier League.
Simply follow our blog to find the latest posts dedicated to one of the most popular soccer leagues out there.
Make sure to also check our list of the best soccer betting sites we've compiled.
There, you will find a bunch of reliable bookies that accept players from your country and will provide high odds and exciting promotions.