What NFL Players Besides Patrick Mahomes Are About to Get Paid Big-Time?

We've never seen a $200 million contract handed out in the NFL, but have we have seen a quarterback as gifted as Patrick Mahomes?
With a base salary of just $825K in 2020, the 24-year-old Super Bowl champ and former MVP is playing at a colossal discount. Sure, his bonuses take him up to around $2.7 million on the year, but that's less than 10 cents on the dollar of what he's actually worth.
Saying Mahomes is an NFL star about to receive a big contract is like saying it gets chilly in Antarctica. It's like saying ocean water is salty or that LeBron James is good at basketball.
Aside from stating the obvious, who are the other NFL players who are ready to get paid the big bucks?
Let's dive in with 5 NFL stars in line for a big contract.
Patrick Mahomes
I'll start with the biggest and baddest wolf of them all since it has been well documented that his upcoming deal will break the record for the richest contract in league history. What hasn't been as widely reported is that Patrick Mahomes isn't just going to surpass Matt Ryan's $150 million deal; he's going to shatter it to itty bitty pieces.
Patrick's ability to lead a team is off the charts, his skill set is unparalleled, and to say he is beloved in Kansas City would be the understatement of the century.
Forbes.com knows a thing or two about money, and they published this article stating that Mahomes could land a deal in the neighborhood of 5 years/$220 million.
Dak Prescott
If you want to tune into some good comedy, just study the timeline of the negotiation process between Jerry Jones and Dak Prescott. Todd France has convinced his prize client that he shouldn't settle, which led to Dak being franchise-tagged for the 2020 campaign.
Jerry has habitually waited too long to sign his top players to extensions, and this has cost him more money than it should. At this rate, Jones is going to have to cough up close to $40 million per year just to secure Dak under center.
Fortunately for Prescott and his family, his prestigious "tag" in Dallas will earn him more than $31 million in 2020. Once you throw in the bloated endorsement deals due to just being the Dallas Cowboys' quarterback, it's hard to feel sorry for Dak's situation.
Deshaun Watson
After elevating his status into the upper echelon of NFL QBs, Deshaun Watson is in line for a massive payday. His $13.8 million rookie deal expires at the end of the 2020 season, and Bill O'Brien will have no choice but to pay the man his money.
While trying to evade details about specific numbers, the Texans head coach/GM offered the following before the free agency period.
"I can tell you publicly, though, that we obviously want Deshaun Watson here for a long, long time."
Watson's propensity to make big throws in clutch situations shines through on the tape, and his ability to escape the pocket and make plays with his feet is evident in the stat sheet. We'll see what the Houston offense looks like now that DeAndre Hopkins was shipped out of town, but it won't change the fact that Deshaun is going to be an awfully wealthy man by this time next year.
While he won't get the $200+ million that Mahomes will receive, $180-190 million over five years could certainly be on the horizon.
Jamal Adams
Are the Jets going to shell out top dollar for Jamal Adams, or are they going to try and trade the top-tier safety?
#Jets GM Joe Douglas tells reporters he'll connect with star S Jamal Adams after the draft on contract talks. Sounds like there haven't been any recent trade talks, and Douglas said he plans to "keep Jamal here for a long time."

— Ian Rapoport (@RapSheet) April 20, 2020
I'm getting mixed messages from what Joe Douglas told reporters. On one hand, he seems intent on signing Jamal to a long-term deal, but in the same sentence, he talks about it not being a priority — at least not until the draft is over.
In other words, Douglas is placing Adams on the back burner while he prepares for his first draft as an NFL GM. I'm not sure how "Prez" is going to feel about that.
Whether it comes in the Big Apple or a team like Dallas jumps in, this is the last we'll see of Jamal Adams making chump change. A six-year deal with upwards of $90 million should be coming his way soon.
T.J. Watt
The authorities should lock Steelers GM Kevin Colbert up for some sort of crime. Perhaps they can book him on default or insolvency because paying T.J. Watt $1.7 million in 2020 is ludicrous.
In all serious, Colbert shouldn't go to jail, but he better be ready to open up his checkbook at the end of the season. Frankly, Watt becoming the highest-paid defensive player in football should be in the cards given what T.J. brings to the table.
Watt's 14.5 sacks in 2019 are easy to admire, but he forced a league-high eight fumbles and racked up eight pass deflections. At just 25 years old, T.J. looks like he's on his way to be equally as spectacular as his big brother in Houston.
Premium edge rushers don't grow on trees, and Pittsburgh has found themselves an absolute gem. The problem is it's going to cost them around $100 million to keep Watt in a Steelers uniform.
This will be an interesting situation to monitor moving forward.
The Highest Paid Players in the NFL
The highest-paid NFL players in 2020 unveil who is making the most money right now, but I wanted to look ahead to the future. I wanted to reveal which NFL stars are in line for a big contract when the 2020 season is over.
Patrick Mahomes tops the totem pole, Dak Prescott will be swimming in cash, and Deshaun Watson will be able to keep buying whatever luxurious cars he wants — and then some.
There's no need to feel sorry for the two defensive players showcased on this page, as Jamal Adams and T.J. Watt could both be on the verge of earning nine-figure deals.
As much as I love my job, I'm wondering if I picked the wrong line of work!
AUGUST
Casino of the Month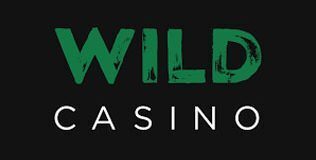 Welcome Bonus
250% up to $5,000
Read Review
Visit Site