What Happened to Dele Alli And How Can He Get His Career Back on Track?

Once touted as England's golden boy, Tottenham midfielder Dele Alli is enduring his most difficult time as a professional soccer player.
After years of being one of the first names on the teamsheet and working his way into an important piece for the English national team, the midfielder's form has fallen greatly in the past couple of seasons.
The new campaign also didn't start well for him after Jose Mourinho yanked him off at half-time in Tottenham's opening fixture against Everton and the English player has subsequently been left out of the squad for the team's next two matches.
He was set to take part in his club's Carabao Cup clash with Leyton Orient this week, but after the game was postponed it doesn't look like that Dele Alli will be getting minutes on the pitch anytime soon.
The mere fact that the player is only considered against League Two opposition confirms that he has fallen down the pecking order and in this piece, I analyze the reasons behind this and what Alli can do to get back to playing soccer regularly.
The Reasons Behind Dele Alli's Fall From Grace
There are multiple factors that contributed to the player's current situation and although some of them are out of his control, there are certainly a few areas in which he can improve if he wants to get his career back on track.
Injuries and Fatigue
Dele Alli has been playing professional soccer since breaking into MK Dons' first team in 2013 when he was only 16 years old.
He has since played close to 350 competitive games for club and country which is an astounding achievement for a player who is only 24 years old at present.
Naturally, playing too many games is bound to lead to fatigue and injuries at some point.
Alli was relatively fit until 2017 when hamstring problems and various muscle strains started to affect his playing time.
After Jose Mourinho's appointment as Tottenham head coach, the player was actually showing signs of improvement but another injury ended his purple patch which was a big blow for him at the time.
Competition
When Dele Alli moved to Tottenham in 2015 the club was just starting to evolve under the leadership of Mauricio Pochettino and expectations were not as high given how the team hadn't achieved anything of note in a long while.
Alli quickly became a central figure in Pochettino's plans and with the help of the team's solid defense and the emergence of Harry Kane and Son Heung-min, the Englishman ushered the club into a new era.
He was scoring goals for fun, won the Young Player of the Year award in back-to-back seasons, and quickly gained the reputation of being England's most talented prospect.
The player was irreplaceable at the time but it was also true that Pochettino never really dipped into the transfer market too much.
Whether this was the right thing to do or not remains an open discussion, however, I do feel that some of the players got too relaxed with their roles at that time and this is definitely showing right now.
Dele Alli hasn't fought for his place in the squad since turning professional and now with so many forward options for Jose Mourinho, he is finding it hard to adapt.
Off-field Antics
There have been a lot of those during the years and the number has only increased since Alli's form began to wane in 2018.
We will probably never know the full extent of his behavior in the dressing room but there have been numerous reports about bust-ups with teammates, and most recently challenging the tactical approach of Jose Mourinho.
Alli has also gotten in trouble for some of his social media activity after a tweet mocking the current coronavirus pandemic was brought to the spotlight back in February which resulted in a one-match ban.
To top it all off, the player is regularly caught drinking on holidays with the latest instance being a strict violation of social distancing rules while on vacation in Ibiza.
I am a firm believer that professional athletes should make the most out of their free time but when you are at such a low-point in your career, it's probably not a good idea to get into the tabloids so much.
Lack of Effort
A recent documentary on Tottenham revealed that Jose Mourinho has complained to chairman Daniel Levy about Dele Alli's work ethic in training.
The Portuguese specialist has even got as far as to calling the player "lazy", something that doesn't look too good for Alli.
Maybe it's unfair to judge him on that alone, however, I've been following the player for a long time and I can definitely tell that he hasn't been as professional as he should be in the last couple of seasons.
His body language has changed, he looks irritated or disinterested on the bench and is rarely a lively figure in training.
This is probably normal for someone who has lost his way a bit but it's getting to a point where something has to give in order for Dele Alli to return to being the player he once was.
What's Next for Dele Alli?
I'm quite certain that Alli still has a strong connection with Tottenham and leaving the team won't be an easy decision for him.
However, there are reasons to believe that he will find it very hard to get back into Jose Mourinho's starting lineup.
We all know how the Portuguese manager can practically kill a player as he's done it countless times before.
He did it with Paul Pogba and Luke Shaw at Manchester United, and Kevin de Bruyne, Romelu Lukaku, and Mohamed Salah at Chelsea.
But with Dele Alli, I think Mou has a valid point.
When he first took charge of Spurs, he immediately stressed that Alli will feature heavily in his plans and that he was ready to help the player return to top form.
It did work at the start, as Dele managed to score four goals in four matches, however, injuries struck again and deprived the player of a chance to continue this run.
I feel that since then, the player himself has made it quite difficult for Mourinho to trust him after all the off-field drama and unprofessional behavior in the dressing room and the training pitch.
All things considered, I believe that getting back into Mou's good graces will be a nearly impossible task for a player who doesn't seem committed to changing his ways.
So, leaving the club might be the most viable option to pursue.
And despite his slump, I'm sure that they will be plenty of clubs who would take a gamble with a player of that quality.
In fact, there are already multiple reports that PSG is weighing up a move for Alli.
Sometimes all you need to revive your career is to get a new perspective, experience a new culture, and get the desire to perform once again.
It doesn't have to be the end of Alli at Tottenham, he could just get a year out on loan. It sounds like the best scenario for him at this point but to pull it off, the player will need to really work hard and get back to basics.
It will be tragic to see such a talent go to waste and I for one am rooting for Dele Alli to get his priorities right. At just 24 years old, he has plenty of time to do it, he just needs to find that extra bit of motivation once again.
Final Words
What do you think of Dele Alli's chances of getting back into the Tottenham side? And do you agree with me that going out on loan would be the best option in his situation?
Be sure to leave a comment below and share your thoughts on the matter.
AUGUST
Casino of the Month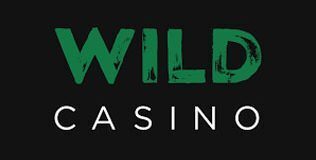 Welcome Bonus
250% up to $5,000
Read Review
Visit Site