What Does Manchester United Need to Do During the 2020 Summer Transfer Window?

Manchester United has enjoyed mixed success with their transfer strategy in recent years. The Red Devils have opted to target a mixture of big-name stars and homegrown youngsters, with some signings turning out to be a lot better than others.
While players like Romelu Lukaku and Alexis Sanchez have struggled to make an impact at Old Trafford, new arrivals such as Aaron Wan-Bissaka and Bruno Fernandes have certainly proved their worth.
But if Man Utd wants to be viewed as a powerhouse in European soccer once again, they must continue to strengthen their squad.
Given the unforeseen circumstances, it's unclear when the summer transfer window will open. However, the unexpected break in the season gives us a chance to look at what United needs to do when the window finally opens.
In this post, I discuss who Man Utd should sell and sign in the summer transfer window. I also assess whether or not Paul Pogba should stay at the club.
Let's begin by checking out which players United should get rid of.
Who Does Manchester United Need to Get Rid of?
Here are four players who I think need to leave United at the end of the season.
Phil Jones
When legendary manager Sir Alex Ferguson claimed that Phil Jones was a future England captain in the making, it looked as though the former Blackburn Rovers defender was destined for greatness.
After all, Ferguson is widely regarded as one of the greatest managers of all time, so you'd be foolish to argue with his judgment. Well, maybe not on this occasion.
Following offers from Arsenal and Liverpool, Jones joined Man Utd as a promising 19-year-old back in 2011. But his United career has never really taken off, and Jones has failed to fulfill his potential.
Fast forward to today, and Jones is now a peripheral figure at Old Trafford. Despite being fully fit this term, Solskjaer has only handed the struggling center-back two Premier League appearances in 2019/20.
Now 28, it's obvious that Jones doesn't have a future at United. I believe the club must look to sell him at the end of the season in order to make way for new arrivals.
Marcos Rojo
Like Jones, Marcos Rojo has also become an outcast at Man Utd. The Argentine joined the Red Devils for £16 million in 2014, but he's barely featured in the first team in recent seasons.
Rojo was in and out of the side during his first three campaigns in England. But with just 17 top-flight appearances to his name across the previous three seasons, United clearly needs to get rid of him.
After only playing in a handful of games in the first half of the current season, Rojo was sent out on loan to boyhood club Estudiantes in January. A move to his homeland was supposed to reignite his career, but he made just one appearance in the Argentinian Superliga before the season was cut short.
Solskjaer has made it very clear that Rojo has no place in his plans going forward, so it's highly likely that the defender will leave the club at the next available opportunity.
Andreas Pereira
Amid speculation linking him with a move away, Andreas Pereira recently expressed his desire to stay at Man Utd and fight for his place in the team.
Following the arrival of Bruno Fernandes in January, Pereira found his game time restricted, and there have been suggestions that he may be obliged to leave the club in pursuit of regular first-team opportunities.
The Belgian-born Brazil international is adamant that he wants to remain at United. But in my opinion, it makes sense for him to leave.
Pereira joined Man Utd's academy in 2011 and made his senior debut in 2015. But after two season-long loan spells in Spain, he returned to Old Trafford in 2018, eager to prove that he was ready to break into the first team.
Since his return, Pereira hasn't been able to nail down a regular spot in Solsjkaer's starting eleven. He has shone sporadically, but he's been far too inconsistent over the past two seasons.
Ultimately, Pereira isn't good enough. If United wants to return to the top of English soccer and become a force in Europe once again, then they should ditch Pereira and replace him with a world-class midfielder.
Jesse Lingard
A lot can change in a couple of years. Not too long ago, Jesse Lingard was starring for England at the 2018 World Cup. But his career has been on a downward spiral since then.
Lingard enjoyed a hugely productive season leading up to the World Cup, accumulating eight goals and six assists in 33 EPL outings in 2017/18. However, his form dipped last term, and this season has been nothing short of a disaster.
The 27-year-old has failed to register a single goal or assist in 20 Premier League appearances in 2019/20. For an attacking midfielder, this is a dismal return.
With all due respect, Lingard has declined into a mid-table player at best. Man Utd can't afford to have average players clogging up the squad if the club is serious about making a resurgence.
Which Players Should Manchester United Sign in the Summer?
Here are three players who I view as ideal signings for Man Utd.
Kalidou Koulibaly
There were reports suggesting that United had completed the signing of Kalidou Koulibaly in January. The highly rated Napoli defender was rumored to be on his way to Old Trafford in a deal worth £64 million.
Evidently, the transfer didn't materialize during the previous window. But I believe Man Utd should do everything in their power to acquire Koulibaly's services in the summer.
The Red Devils smashed the transfer record for a defender when they signed Harry Maguire for £80 million last year. The England international has settled well at United, but it's clear that he requires a world-class center-back partner.
Victor Lindelof and Eric Bailly have both played alongside Maguire in the heart of defense, but neither player has done enough to earn Solskjaer's trust.
By contrast, Koulibaly has gained a reputation as one of the most complete center-backs in the game. He is a strong, pacey, no-nonsense defender, and that's exactly what Man Utd needs.
There's no doubt in my mind that Koulibaly would be an excellent purchase. He would create a formidable center-back pairing with Maguire, shoring up the backline and strengthening the team.
Jack Grealish
Jack Grealish's proposed move to Man Utd has to be one of the worst-kept secrets in English soccer recently. It feels like the Aston Villa captain has been linked with the club for years, but the ongoing saga could finally come to an end in the summer.
Grealish has been with Villa since the age of six. However, a standout personal campaign suggests that he has now outgrown his boyhood club.
The Villains have been battling against relegation throughout 2019/20, but Grealish has consistently dragged them out of trouble. A record of seven goals and six assists is exceptional for a player at a bottom-three EPL side, so Grealish would surely thrive at a bigger club.
With the uncertainty surrounding Paul Pogba's future, I believe United should be on the lookout for another ball-carrying midfielder. Grealish fits the bill perfectly.
The 24-year-old has proved on countless occasions that he's got what it takes to compete at the highest level, so Man Utd needs to snap him up before it's too late.
Jadon Sancho
You can guarantee that every major club has got their eye on Jadon Sancho at the moment. The Borussia Dortmund winger has quickly become one of the most sought-after young players in Europe and looks set to leave the Bundesliga side at the end of the season.
Since leaving Manchester City in 2017, Sancho's numbers have been frightening. The Englishman has racked up 31 goals and 42 assists in just under a century of appearances for Dortmund, while his stock has skyrocketed.
This would undoubtedly be an ambitious move on United's part, but the club must remain competitive in the transfer market in order to get to the next level.
Sure, the competition for Sancho's signature will be fierce. But it's important to remember that the Red Devils possess the finances to blow their rivals out of the water.
There's no doubt that Man Utd will have to pay in excess of £100 million to land Sancho. But if he continues to develop at such a rapid rate, it will definitely prove to be a worthwhile investment.
The Paul Pogba Dilemma – Should He Stay or Should He Go?
Paul Pogba left United in 2012 after failing to impress former boss Alex Ferguson. But following four highly successful seasons with Italian giant Juventus, the enigmatic Frenchman returned to Old Trafford with a point to prove.
However, it's safe to say that Pogba's homecoming hasn't gone to plan. He made a name for himself as one of the best midfielders of his generation during his time in Italy. But for one reason or another, he's struggled to settle in England.
Pogba has been hit with a series of ankle injuries this season, limiting him to just five Premier League starts in 2019/20. Still, even when he has been available, he's looked like a shadow of his former self.
There is a sense that Pogba feels that he is bigger than the club, while there also appears to be a lot of baggage and rumors associated with the player's off-field antics.
Furthermore, the arrival of Bruno Fernades means that Pogba is no longer the main man. The Portuguese playmaker has been an instant hit for Man Utd, so it's difficult to see where Pogba will fit into Solskjaer's team when the season resumes.
I'm well aware that United paid £90 million to re-sign Pogba, but I can't help but feel that the club would be better off without him.
There always seems to be too much drama and negativity surrounding the 27-year-old, so I think United should look to sell him during the summer transfer window and start fresh.
Along with Fernandes, midfielders Scott McTominay and Fred have both had excellent seasons. With the addition of one or two players at the end of the campaign, Man Utd's midfield will cope just fine without Pogba.
The Verdict
It feels like a lot of supporters and pundits think that Man Utd is still a fair way behind the likes of Liverpool and Man City. Admittedly, Solskjaer's side has a long way to go. But I don't actually think they're in a bad position.
Goalkeeper Dean Henderson has enjoyed a fine breakthrough season on loan at Sheffield United, so David de Gea now has genuine competition for the number one jersey.
Meanwhile, young full-backs Aaron Wan-Bissaka and Brandon Williams have been standout performers throughout 2019/20, and I can see both players having long and successful careers at Old Trafford.
Still, I do think the club needs to find a long-term center-back partner for Maguire. Koulibaly would be a major coup, but there will also be other options available at the end of the season.
Replacing Pereira and Lingard with Grealish and Sancho won't be easy. But as I mentioned earlier, Man Utd must be ambitious in the transfer market, and they've certainly got the funds to compete.
Selling Pogba will also generate a great deal of money and make way for new arrivals. Of course, he could stay and prove me wrong. But I truly believe that getting rid of him will benefit the team in the long run.
In Bruno Fernandes, United possesses one of the most creative players on the planet, and he's already shown that he's ready to fill Pogba's void.
As for the forward line, Marcus Rashford will be raring to go after being sidelined with a lengthy injury. Anthony Martial has upped his game recently, while teenage sensation Mason Greenwood also has a very bright future ahead of him.
You could argue that the Red Devils need an out-and-out striker, but I don't think that's a priority right now. Rashford and Martial have scored plenty of goals between them this season, while Sancho would no doubt chip in on a regular basis.
Which players do you think Man Utd should sell and sign during the summer transfer window? Let me know your suggestions in the comments section below.
Also, if you're looking for more content like this, why not check out our soccer blog?
August
Casino of the Month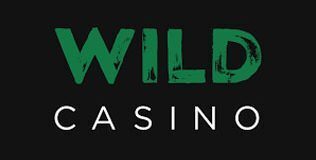 Welcome Bonus
250% up to $5,000