Weirdest Super Bowl 55 Props – 13 Crazy Bets for 2021

Betting on the Super Bowl is about as classic as Super Bowl commercials or the game itself.
Over the years, Super Bowl betting has only increased in popularity, and the best sites for betting on the Super Bowl have responded with a plethora of ways to wager.
Despite the many ways to bet on the Super Bowl, most bettors head to prop bets. Several are fairly run of the mill props, whether it be Super Bowl player props, halftime show props, or prop bets for the National Anthem.
Those are all fun ways to profit from the big game, but you can also make money off of some weird Super Bowl props.
I'm not going to lie; they're a bit out there. Whether it's just that the prop itself is weird or the pricing makes it a wild venture, there are crazy Super Bowl prop bets worth a look at all of the following betting sites.
It's rather subjective, but I gathered up some of the weirdest Super Bowl prop bets for 2021 I could find. Here they are with their odds, as well as which way I would bet.
What Will Tony Romo Say First?
The BetOnline sportsbook is one of the best spots to bet on Super Bowl props in 2021, and they're also one of the better sites when it comes to crazy prop bets for the Super Bowl.
I'll start there, especially since this Tony Romo prop bet offers pretty nice betting value, no matter what the right answer ends up being.
Romo is pretty famous for his pre-snap breakdowns, and he'll surely try to predict plays as they come when announcing Super Bowl 55.
The question, of course, is which overly-used word does he drop on the broadcast first?
All of these are viable, but the one that offers the most value and comes up a lot throughout games is blitz.
That gives bettors a nice +225 price, and this is actually a pretty interesting talking point in general, considering Tom Brady struggles with added pressure, and Patrick Mahomes has thrived in the face of it.
You can go whatever way you want, but Romo's first word is a nice way to kick off the weirdest Super Bowl 55 prop bets.
Will There Be a Halftime Show Wardrobe Malfunction?
One of the classic crazy prop bets for the Super Bowl is whether or not there will be a wardrobe malfunction during the halftime show.
The Super Bowl halftime show is supposed to be a celebration for the big game and a fun intermission with some light entertainment. Unfortunately, viewers got a bit more than they bargained for back in 2004 at Super Bowl XXXVIII.
The Janet Jackson wardrobe malfunction surprised many, and it also spawned some pretty wild Super Bowl props for the halftime show.
For a tamer bet, consider some of the best Super Bowl 55 halftime show props.
As far as this year's big game goes, however, I tend to doubt a clothing snafu comes about.
The Weeknd is pretty risque in spirit, but I don't think he personally is going to have a wardrobe issue, while the league has seemingly been extra careful with halftime show procedures since Janet Jackson's gaffe.
The upside is interesting at +900, but it's unlikely a wardrobe malfunction actually takes place.
Will a Fan Run onto the Field During the Game?
The Super Bowl is for elite football and a platform to decide an ultimate champion.
It's more than that, of course, as it's also an opportunity to relax, eat some good grub, throw back some brews, and spend some quality time with family and friends.
When you mix it all together, people start forgetting what's normal or unacceptable pretty quickly. Sometimes, it even leads to people doing things they otherwise would not.
For people actually at sporting events, now and again, that leads to a fan running onto the field. That can be taken up a notch if the fan decides to go streaking (you can bet on that elsewhere, too).
I'd stick to this weird Super Bowl prop, though, as it's plenty weird all by itself. Basically, you need someone to hop out of the stands and run onto the field.
In a time of a global pandemic and an era where Super Bowl ticket prices are crazier than usual due to the small amount available, it doesn't add up that someone would do this.
The price is reasonable, but the logic isn't. I'd firmly bet on the "no" side when it comes to this crazy Super Bowl prop bet.
Will Any Player Propose on the Field After the Game?
Proposing to your boyfriend or girlfriend takes some guts. The obvious fear of rejection is always there, and you're laying it all on the line to profess your love and undying commitment.
Doing it on a massive stage like the Super Bowl is just, well, kind of insane.
It's happened before, however, and some players seem to feel like there is no better time to make life-changing decisions, like when emotions run high after winning a championship.
Greg Jones did it with the New York Giants, and Super Bowl Sunday has seen its fair share of game day proposals.
Sports, in general, has been a bit of a catalyst for these massive moments in the name of love, and Super Bowl 55 is there to be utilized if someone feels the need to do so.
It's not impossible to see it go down at Super Bowl 2021, but with all the protocols within the league these days, I tend to think extra guests will be few and far between.
Will Miley Cyrus's Side Boob Be Seen?
If you didn't think I'd fully ventured into some truly crazy Super Bowl 2021 prop bets yet, here you go.
How about some Miley Cyrus side boob?
Joe Caputo's personal favorite is potentially on full display here, as she announced on Twitter that she would be the headlining act for the TikTok Tailgate concert before Super Bowl 55.
SUPER BOWL LV!!! ? ?

I'll be there for TIKTOK TAILGATE!!! I can't wait to put on a show for the NFL's honored guests before the game…. Health care workers from Tampa and around the country! Join the tailgate at 2:30 PM ET FEBRUARY 7 on @tiktok_us @ @cbstv ! #SBLV pic.twitter.com/MBibfx8XxF

— Miley Ray Cyrus (@MileyCyrus) January 24, 2021
Never a stranger to public provocativeness, it only makes sense that one of the weirdest Super Bowl prop bets for 2021 deals with Cyrus.
Is it really that weird to attempt to profit from Cyrus possibly showing some extra skin? Maybe, but that doesn't mean you can't do it anyways.
Literal side boob is a tough sell because you can't know what Cyrus will wear. I'm game, though. The +200 odds are pretty appealing, and if you go look at any number of Miley Cyrus live performances, she's often wearing something rather revealing.
You can double down (or pivot to) a bet asking if she'll reveal her navel (a much safer -120 bet), but betting on seeing Miley Cyrus' side boob probably takes the cake.
Will The Weeknd Perform With Bandages on Head?
The Weeknd was quite the get by whoever calls the shots for the Super Bowl. Not only is he a relevant star at the moment, but he's created some amazing work in recent years.
He's sure to put on a spectacle at the Super Bowl halftime show, and you can place wagers dealing with what goes on during his time on stage.
One wager that might not be covered everywhere is this weird Super Bowl prop asking if he'll perform with a bandage or multiple bandages on his head.
It's a fair question, too, as some of the media images for "After Hours" showed him with a bloody face.
'After Hours' by @TheWeeknd rises to #4 on the Billboard 200 after moving nearly 35,000 units in its 45th week.

It previously spent four weeks at #1. pic.twitter.com/Fd3HIZ5B5l

— Pop Crave (@PopCrave) February 1, 2021
While it's an interesting image, I don't see anything directly connecting After Hours to The Weeknd's Super Bowl performance.
He's already been seen in the Pepsi Super Bowl promo commercial, too, and he wasn't wearing bandages in that.
The odds are inviting for a wager that's easily among the weirdest prop bets for Super Bowl 2021, but it feels like a reach. A fun reach, but a reach, nonetheless.
What Will Andy Reid's Mask Design Be?
There's quite the contrast between betting on The Weeknd and his glitzy world and placing a bet on the mustached Andy Reid.
Both are welcoming endeavors, but I tend to think attaching future earnings to Reid is a bit more fun – and wholesome.
Here you can bet on what his mask will look like during the game. It's probably an easy call, considering Reid has largely had masks featuring his team's logo.
That said, there is reason to pause and consider the other options. For one, Reid originally debuted the plastic face-covering, much to the public's delight.
I'd watch a feed of just face mask Andy Reid pic.twitter.com/uQnSwpjkBc

— Big Cat (@BarstoolBigCat) September 11, 2020
That didn't go as planned, but he's also been creative with how he's worn masks, likely to allow for a little extra room to breathe and talk.
There has been no shortage of jokes at his expense, either.
Betting on a Hawaiian-themed mask is a bit out there, and that's arguably what takes this crazy Super Bowl prop to a different stratosphere.
However, the guy has been known to don a Hawaiian shirt or three.
Andy Reid's had the Hawaiian shirt game on lock for a while now. ?

More Photos: http://t.co/aE5qUOUO3Z pic.twitter.com/dcwAWWsGZm

— Kansas City Chiefs (@Chiefs) March 25, 2015
As fun as this prop is, I think setting forth down a mundane path is the way to go here. And for what it's worth, he had a Chiefs logo on his mask during the AFC title game.
Expect more of the same for Super Bowl 55.
Which Coach Will Show Nostrils First?
Can't get enough weird 2021 Super Bowl props dealing with head coaches and the masks they're wearing? How about another one trying to figure out which coach will show their nose first?
It's a common joke and/or complaint for people; you're supposed to wear a mask, but for some reason, some folks don't cover their nose.
This has also been something pointed out for NFL games, where coaches often have a mask on, but it isn't fully covering their nose.
Few can forget the difficulty Jon Gruden had with masks.
It sure looks like Jon Gruden was wearing a thong as a mask vs Patriots https://t.co/bEABcmzXBh

— NFL Memes (@NFL_Memes) September 27, 2020
Reid has typically done a pretty good job with his, while Bruce Arians has donned a shield and even wore his mask upside down following the NFC title game.
This one is just silly, and it's appropriately priced as a toss-up. Due to Arians using a plastic mask and seemingly forgetting how to wear masks at times, I think he's the better choice.
How Will Sarah Thomas Wear Her Hair?
The NFL has done a pretty good job with positive growth and awareness in a lot of senses lately.
The league has answered the call when it comes to social justice, there are more hirings of females on coaching staffs, and Super Bowl 55 will include a female referee.
Thomas is no stranger to "firsts," as she was the first woman to officiate a college football bowl game, and she was also the league's first full-time female official.
Unsurprisingly, she'll be the first female to be on the reffing staff in a Super Bowl, too.
Sarah Thomas makes history as the first woman to ever officiate in a Super Bowl. #SBLV | https://t.co/EVvz45QgFx pic.twitter.com/tG15ONK283

— NFL Officiating (@NFLOfficiating) January 27, 2021
Of course, instead of just marveling at this accomplishment, we can also profit from it.
File this under the craziest Super Bowl prop bets for 2021, as you can actually bet on how Sarah Thomas will wear her hair.
So far, the go-to seems to be keeping as much hair in the hat as possible. Referees need to be pretty mobile, so having any hair out can probably be distracting.
It just depends on what "down" or "ponytail" means for each specific sportsbook. Unless she has a full-blown ponytail hanging down (and she normally doesn't), I think there's very real value to be had with this one.
Will Sarah Thomas Get Knocked Down By a Player?
If you're looking for crazy Super Bowl props for 2021 that also have pretty good odds, this one involving Sarah Thomas also stands out.
Referees are often right in the thick of the action, and they can get knocked around or even talent on the ground at a moment's notice.
Thomas lived that reality.
The fact that this has happened to Thomas already is the main reason you can bet on it happening in Super Bowl 55.
Lightning striking twice feels unrealistic, though.
I don't hate the +700 price. I just don't love the chances of Sarah Thoms getting knocked down on Super Bowl Sunday.
Will a Player Exit the Game Due to a Concussion?
This one could come off as a bit crass, and betting on someone potentially sustaining a head injury maybe even worse.
That said, concussions remain a part of the game, and they happen more than anyone would care to admit. Because of that, this +275 price tag is very appealing.
Patrick Mahomes is the most recent high-profile player to leave a game due to a concussion, and literally, every single player is one big hit from suffering that same fate.
Concussions are down when you look at the past few years, but they're still prevalent in today's game. When you consider the upside of this prop and the regularity they still happen, this feels like a home run bet.
Godspeed to any players who do suffer the injury on Super Bowl Sunday, of course.
Will Andy Reid Say "Burger"?
There are many ways to go with prop bets for the Super Bowl, but the weirder, the better.
This one deals with Andy Reid and his love for burgers.
The head coach is well known for his love of the meats, and he didn't hide that during his postgame interview following last year's Super Bowl win.
It would likely require him to win again to have him muttering the word during the live feed, so right there, the odds are cut down a bit.
I personally think there's plenty of reasons why the Chiefs will win Super Bowl 55, so if you ask me, this one is absolutely on the table. Is Reid such a simpleton that he'll offer the same reply if he wins again?
Yes, and no.
First, he's not a simpleton. He's just a player's coach who doesn't try to dress up his personality or life. Secondly, he has nothing to gain from being anyone but himself.
Besides, it'd only be pure comedy for the Super Bowl-winning coach to deliver the same exact response after winning a second straight title. I say aim for the fences here.
Will Tom Brady Attempt to High-Five, a Referee?
The jokes about Tom Brady and referees never end.
Brady has caught a lot of heat in the past for the asterisks permanently placed next to his past championships, while NFL fans frequently joke that he has paid off the refs.
There's no proof of anything like that, but this narrative was taken to a whole new level when Brady appeared to try to high-five a referee in the Divisional Round.
Tom Brady tried to high-five the ref ? pic.twitter.com/RDgqfndeZN

— SportsCenter (@SportsCenter) January 18, 2021
It was all in good fun, and nobody should take it too seriously. It does, however, open the door to this fun prop bet.
The +600 odds are alluring, and Brady did just perform the act, after all. The problem is it already happened, and I just can't envision Brady doing it a second time.
Luckily, there are many ways to profit off of Brady at the 2021 Super Bowl. For a long list of options, check out this post on the best Tom Brady prop bets for Super Bowl 55.
Have Fun With the Weirdest Super Bowl Prop Bets for 2021
There are an absurd amount of Super Bowl prop bets online that are worth targeting. The crazy Super Bowl props aren't as likely to pay off, but they certainly make the process a bit more fun.
As you can see above, I'm not too excited about most of these prop bets for Super Bowl 55 in terms of their odds of actually converting.
But in the spirit of all things betting and aiming high, they're too much fun to bypass completely.
Whether it's betting on Miley Cyrus showing off a bit too much, Andy Reid wearing a Hawaiian-themed mask, or any of the other weirdest Super Bowl 2021 prop bets, I say take a shot on something silly.
For things a bit more predictable, hit up the top Super Bowl betting sites. Just make sure you know the how, where, and what before placing bet bets in 2021.
AUGUST
Casino of the Month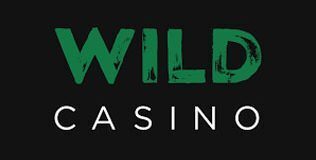 Welcome Bonus
250% up to $5,000
Read Review
Visit Site