Weirdest NFL Draft Props for 2020 – Odds and Picks for 7 Wild Prop Bets

There won't be much that is normal about the NFL Draft this year. The league has gone fully virtual due to what's going on in the world, and it's completely disrupted the way teams conduct business.
Executives and scouts haven't been able to do their job the way it's intended to be done, and the draft will suffer for it. The actual way the draft will be shot and conducted will be different, too.
No live green room visits. No prospects bro-hugging Roger Goodell. No normalcy at all.
While the 2020 NFL Draft setting and overall vibe will be different, it'll also be pretty entertaining.
By now, you're probably aware that you can make money betting on the 2020 NFL Draft and that one venue is a long line of prop bets.
Most of them are normal, but I'm here to touch on 7 of the weirdest 2020 NFL Draft prop bets and how you might be able to profit from them.
With that, here are the wildest props for the 2020 NFL Draft and how you should wager.
Highest Number of People in a Prospect Draft Room
The 2020 NFL Draft is going to be done virtually, and 58 prospects will have live video feed for the league to tap into.
That basically covers the first two rounds of the best players, and needless to say, there could be a lot of shots with top prospects and their families.
Of the 58 opportunities for live video feed in these prospects' homes during the draft, will any setting have 10+ people in it?
The easy money is on the Over here, even in a world of #SocialDistancing. Let's be honest, not everyone is abiding by these unwritten rules, and not every state has enforced them at the same level.
Being drafted is a big deal, so some prospects will have quite a few people on hand. Betting on one out of 58 having a packed room feels like a wager worth attacking.
Total Cats Shown During 1st Round
Bettors will get live feeds into the houses of 58 prospects, and the wager here is that we see one cat or zero cats. A lot of people own felines, and they're actually pretty awesome because they keep to themselves.
You can't convince me there won't be one cat chilling on a windowsill staring into our souls. My wife is a teacher and has been Zoom chatting with her students. In a much smaller sample size, she sees at least one cat every single day.
We get 58 prospects and need one cat. I like the chances.
Total Dogs Shown During the 1st Round
People tend to like dogs a bit more than cats. They're much more approachable, they show you how much they love you, and you can actually go do stuff with them.
Cats won't go with you on a run or hang out at the park. They'll slip poison into your soup and slowly cut your body up while you sleep.
These are facts, people.
As great as dogs are, we need to see at least four to hit the Over here.
The price is nice, but dogs are a little livelier than cats. I'm sure we see a couple, but with people perhaps not trying to be distracted during interviews on TV, having a boisterous pup in the background may not be seen as ideal.
I'll hit the Under here and hope the dogs are outside most of the time on draft night.
Who Will the #1 Overall Pick Hug First?
Unless the Cincinnati Bengals pull the rug out from under everyone at the #1 spot, LSU quarterback Joe Burrow is going to be the first pick of the 2020 NFL Draft.
We can basically write that in with a pen, seal it in an envelope, and send it to the skies. Burrow is the pick, so now you just need to figure out who would be close to him that he'd likely hug first.
The easy bet is one of his parents, and hugging the woman that birthed you makes plenty of sense.
Will Any Draftee Be Shown Drinking Beer?
I really like this bet, seeing as a lot of these NFL Draft prospects are just chilling at home with their family and friends.
Drinking beer doesn't mean they're getting wasted prior to getting drafted. They're just enjoying a cold one and waiting to hear their pro football fate.
It's a pretty common practice, and a lot of football players fit that classic mold of beer-drinking, gun-toting, mud-wrestling' macho men. But seriously, beer is like water for some people, and you only need one prospect to have a brew in hand to get the win here.
The only hiccup is in the language here.
Does the athlete need to be actively drinking the beer on the live broadcast or just be holding a beer? If it's the act of drinking, I side with the favored "no" here, but if you can get a win by simply seeing beer in a prospect's hands, I like the odds.
Will Any Draftee Pop Champagne?
This one offers even more betting value, but that's because it's extremely unlikely. It's not like this is the 1996 Chicago Bulls winning another title. These dudes aren't winning the World Series, either.
Getting drafted is cause for excitement, a lot of hugging, and maybe even a tear or three. But popping champagne like a madman? I think not.
It's not the worst bet if you just want to take a shot at elite NFL Draft betting value, but this one feels like a miss.
Will Any Draftee Experience Technical Difficulties?
Lastly, we come to the question of whether or not any of the 58 prospects could have a disrupted video feed during the 2020 NFL Draft.
I don't see how they couldn't. BetOnline agrees when you look at the odds, while I placed this wager among the safest 2020 NFL Draft bets.
A wager that is both crazy and safe? I know, it's a weird world we live in, isn't it? The odds aren't enticing, but -500 is still a decent enough price to go hard at if you feel so inclined.
Summary
These weird NFL Draft props aside, this year's draft is actually going to be pretty normal. Well, beyond the fact that it'll be done fully virtually.
Or that it could be utter chaos after Joe Burrow goes number one. I'm sure there's something else that's crazy that could make it go from normal to insane in a hurry, too.
Check that, the 2020 NFL Draft hasn't even started, and it's ripped off its shirt like Hulk Hogan and thrown this week's paycheck into a scorching fire of regret.
It's going to be a wild ride. Whether you want to target these wagers or not, just be sure you lay your money down at the most trustworthy 2020 NFL Draft betting sites.
AUGUST
Casino of the Month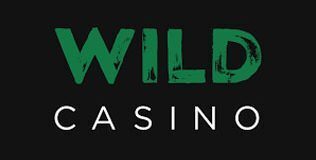 Welcome Bonus
250% up to $5,000
Read Review
Visit Site