Weekly PGA Tour Betting Preview – The PLAYERS Championship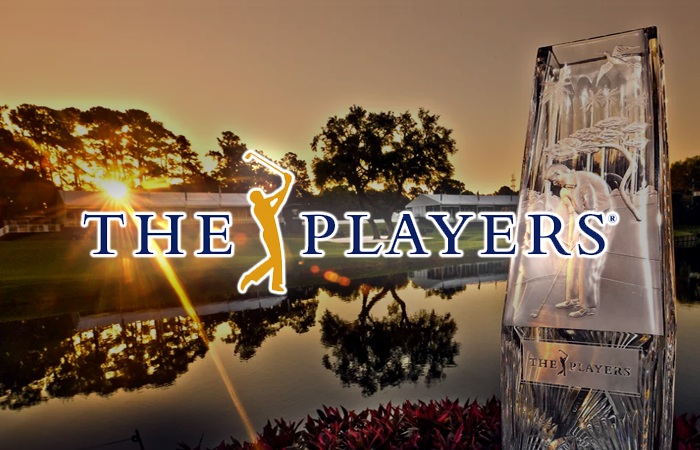 Forget about waiting until the weekend for the excitement to get underway. The PGA Tour did us a big favor this week at The PLAYERS Championship, and I can't wait. On Thursday, we are getting treated to a Tiger-Phil-Rickie pairing that has been in the works for a couple months now.
If you can't get to a television on Thursday afternoon, don't worry; all is not lost. Friday's featured trio of Rory-Jordan-Justin might actually produce even more electrifying golf.
The point is, the action this week at The PLAYERS Championship is set up to be an instant classic. Can you remember that last time that the top 50 in the official world golf rankings were all in the field with no exclusions? Because I sure can't.
With this many quality players teeing it up this week, you must be wondering how in the heck we make some money. Here's what I noticed when I looked at the betting sheet on Bovada.lv.
No player is listed at better than 14:1 to win the golf tournament.
I remember that Si Woo Kim entered the 2017 PLAYERS as a 500:1 longshot and won the thing comfortably by 3 strokes. I know that trying to predict a winner in this thing is like trying to find a needle in a haystack, so I'm not even going to try.
The good news is that there are plenty of props and matchups that we can lock into and still turn a profit by week's end. Take a look below at the ones that piqued my interest.

Henrik Stenson to Finish Top-10 (+300)
It takes a lot to play well at the Stadium Course at TPC Sawgrass, but the premium is placed on accuracy. Putting the ball in play off the tee and hitting greens in regulation are going to be the keys to playing well.
Enter Henrik Stenson.
The dude is literally ranked 1st on the PGA Tour in driving accuracy and greens in regulation. Henrik loves hitting his trusty Callaway Diablo Octane Pro 3-wood, and it's going to work famously around the Pete Dye track this week.
Since the middle of March, Stenson has had three top-6 finishes in 4 starts, with his other being a T-19 in New Orleans (with partner Justin Rose).
The big-hitting Swede is clicking on all cylinders right now,
and the golf course is set up perfectly for him.
As long as the 2009 PLAYERS champ can find some form on the greens, I look for Henrik to get his name in the mix this week.
Kyle Stanley to Finish Top-10 (+600)
Before you roll your eyes, let me give you some quick tidbits on Kyle Stanley. The former Clemson Tiger is right on the heels of Stenson, ranking 2nd in GIR percentage and 7th in driving accuracy. He's already got a triplet of top-10 finishes, and here's what I love most.
Two of Stanley's top-10s this year came at WGC events, and he's coming off a 13th at Quail Hollow last week. He beat Paul Casey in a playoff to survive pool play in Austin and took out Sergio Garcia head-on the following day.
If you're wondering if the 30-year-old can handle the pressure of the big moments on the biggest stages, worry no more.
I saw that the sites are offering a +600 bet for this guy to finish in the top 10, and I also know he wound up 4th at the 2017 PLAYERS after sleeping on the 54-hole lead.
There may not be an exact definition of "unlocking value" in sports betting, but I think I did a pretty good job of finding a good spot that can be taken advantage of here.
Emiliano Grillo to Finish Top-10 (+600)
By now it's getting boring, but I couldn't keep my eyes too far away from the ball-striking stats. I can't stress it enough, but the guys who hit fairways and greens are going to have a big advantage over the guys who spray the ball around and don't know where it's going.
Well, not only did I find another guy ranked in the top 15 in both driving accuracy and greens hit, but I found a guy that can flat-out roll the rock, too.
The Argentinian may only be 25 years old, but he's 2nd on the entire PGA Tour in putting from outside of 25 feet. Since Grillo finished at 3rd at Houston the week before the Masters, he's added a 16th at Hilton Head and a 9th last week at the Wells Fargo Championship.
He is the perfect under-the-radar candidate to finish top-10 this week, and I think you need to seriously consider making this wager.
Two Sleepers to Finish Top-10
While all signs are pointing in the direction of Henrik Stenson, Kyle Stanley, and Emiliano Grillo all playing good golf, I wanted to dig a little deeper. I wanted to try and find guys that aren't projected to play as well, and thus will offer much chunkier payouts if they do.
Kevin Streelman (+1000)
Here's a guy who is quietly 44th in the FedEx Cup points race thanks to his steady ball striking. The 39-year-old Duke grad might not boast the ridiculous stats that Stenson does, but don't sleep on Streelman.
He is 6th in GIR and 19th in fairways hit, and you know how that bodes on a diabolical setup like the Stadium Course at TPC Sawgrass.
He's already logged four top-10s this year, with two of them coming last month at the RBC Heritage and Valero Texas Open. He's got just enough momentum and just enough tools in his arsenal to sneak onto the first two pages of the leaderboard come Sunday.
With a very handsome 10:1 payout coming if that pans out,
I'll take my chances and throw a few bucks on it.
Chez Reavie (+1400)
You know that I have been targeting the premier ball strikers on the PGA Tour, but did you know that Chez Reavie finds his name amongst that group?
Before you laugh and don't bat your eyelashes, you might want to do some fact-checking and take a peek at the stats. For example, take a look at these four former Arizona State golfers:
Phil Mickelson
Jon Rahm
Paul Casey
Chez Reavie
Who do you think leads this foursome in fairways hit and GIR percentage this season? I'll give you a hint – it's the same guy that leads the quartet in average proximity from 150-175 yards, as well as 175-200 yards.
These are both very relevant stats this week, as most players will be hitting their approach shots from somewhere in that range.
By the way, the answer is Chez Reavie, but nobody seems to be mentioning his name as a player to watch. The course couldn't set up better for him, and he's already shown that he can contend, as evidenced by his back-to-back runner-up finishes in February at Phoenix and Pebble.
A Quick Recap
I love these top-10 bets because we don't have to be perfect; we just have to have to be in the ballpark. What I mean is that if you bet on each of these five players, winning just 1 or 2 of them can be enough to make some money on the week.
If you put all your eggs in one basket and pick a player to win the tournament, any result other than him winning means you walk away empty-handed.
I'm not advocating that I have figured out a fool-proof system or anything like that, but I have been trying to find ways to lower the variance.
Picking a handful of players to finish in the top 10 is a good way
of giving yourself multiple avenues towards profitability.
If you are going to be watching The PLAYERS Championship from Thursday-Sunday, wouldn't you like to make some cash in the process? The plan is to place these bets and count your winnings on Sunday night!