Hide Bonus Offers
| | | | | |
| --- | --- | --- | --- | --- |
| #1 | Bovada Sports | 50% Up To $250 | Visit Site | Bovada Sports |
| #2 | BetUS | 125% Up To $2,500 | Visit Site | BetUS |
| #3 | MyBookie | 100% Up To $1,000 | Visit Site | MyBookie |
| #4 | Everygame | 100% Up To $500 | Visit Site | Everygame |
| #5 | BetOnline Sports | 60% Up To $1,000 | Visit Site | BetOnline Sports |
Weekly PGA Tour Betting Preview – 2018 Zurich Classic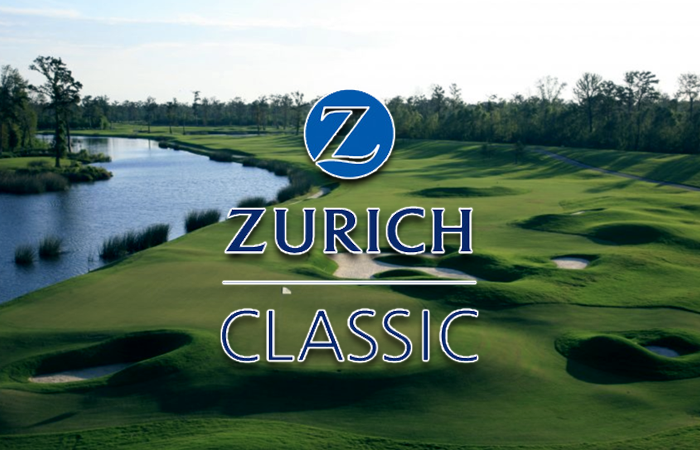 I'd venture to guess we'll hear a Drake song or two from some of the younger guys, and perhaps a Michael Jackson track from the '80s from some other players. It's hard to say what kind of music PGA Tour players listen to nowadays, but we'll get a glimpse of their taste soon enough.
I can't tell you the names of all the songs that teams will be selecting as their "walk-up" music as they head to the first tee this weekend in New Orleans, but I can tell you which teams are primed to contend come Sunday afternoon.
The Ryder Cup may not be until September, but we get a sneak peek of the team format this week. The Zurich Classic starts on Thursday at TPC Louisiana, and boy, are we in for a treat. Golf in the morning and dinner in the French Quarter at night? No wonder the players want to come to the Zurich Classic every year.
With Bourbon Street located just a few miles away from the golf course on the other side of the Mississippi River, the fans have it pretty good and will have plenty to choose from as well.
There's a ton going on in the Big Easy, but I'll save the "what to do in New Orleans" stuff for the trip advisors. I am here to break down the golf tournament this week and tell you about a few teams I think we need to keep an eye on.
It's a unique tournament on the PGA Tour schedule, so let me quickly break it down so that you know exactly what to expect.
I took the odds for this post from Bovada.lv at 2:00 pm EST 4/24.
The odds may have changed since then.
Format
The Zurich Classic debuted the team format last season, and it turned out to be a hit. This year, the top 35 teams and ties after Friday's round will earn tee times for the weekend. The format is simple.
The first and third rounds will be played as four-balls (best ball), while the Friday and Sunday rounds will be played as foursomes (alternate shot).
If this sounds similar to how the Presidents Cup and Ryder Cup are played, that's because it is!
We are in for a ton of excitement, especially if you remember the incredibly dramatic finish to the 2017 edition. Kevin Kisner holed a pitch shot for eagle to force a Monday playoff, and I wouldn't be surprised if we witnessed another thriller this year.
Teams to Target
Don't sleep on this field, folks. Five of the top ten in the Official World Golf Rankings are here this week, and there's plenty at stake. Each winning player takes home over a million bucks, not to mention 400 FedEx Cup points.
It's easy to predict former Ryder Cup duo Justin Rose and Henrik Stenson will play well; that's a given. Another set of close friends that competed together during the last Ryder Cup that we'll see tee it up this week is the "Spanish Armada" combo of Sergio Garcia and Rafael Cabrera-Bello. These two teams are easy choices as to who will win, but they are exactly who the public will bet on.
On the other hand, I found four other teams that I think are legitimate candidates to "wear the belt" at the trophy presentation when it's all said and done. Take a look and see if you can get on board.
Justin Thomas/Bud Cauley +1200
What's not to love about "Team Alabama?" Justin Thomas and Bud Cauley were both standout players for the Crimson Tide and now share a home together in Jupiter, Florida. I shouldn't have to twist your arm too hard to convince you that Justin Thomas is a force to be reckoned with any time he is in the field.
The 2017 FedEx Cup Champion currently sits atop the 2018 standings, and the dude hasn't even hit his summer stride yet.
His teammate this week might not boast nearly the same professional resume as Thomas, but don't let Cauley's 5'7" frame fool you into thinking he isn't ready to win on the big stage.
The 28-year-old has quietly strung together three straight top-25 finishes in his last three starts on tour and had a pair of top-10s earlier in the campaign.
While Cauley doesn't tear the cover off the ball to the extent of Thomas, Bud can give it a pretty good poke and get it out there plenty. More importantly, both players are fantastic putters and have great short games. Cauley is ready to get his first win on tour, and his good pal JT wants nothing more than to help him get there.
I expect the two roomies to gel famously this week, as they did en route to a T-5th finish in this event last year. After a Saturday 74 seemed to derail them from contention, their final-round 61 vaulted them back onto the first page of the leaderboard.
Look for them to be on the first page of the board on Sunday this time around as well, only this time it might be at the top.
Sean O'Hair/Jimmy Walker +2200
Are you interested in two players that are playing their best golf in a long time? Look no further than the Sean O'Hair/Jimmy Walker tandem. The two good friends actually got a little warm-up session this past Sunday as they were paired together alongside Ryan Moore during the final round of the Valero Texas Open.
Considering they combined for 15 birdies and finished T-2nd and solo-4th respectively, it's pretty safe to say the two men enjoy each other's company.
Sean O'Hair may be a forgotten name on tour, but don't sleep on the skillset of this 35-year-old resident of Lubbock, Texas.
I already mentioned his runner-up finish last week, but I didn't tell you he also finished 12th and 7th in back-to-back weeks just over a month ago at the Valspar Championship and the Arnold Palmer Invitational.
As for his last team event? That came in December of 2017 at the QBE Shootout when he was paired with Steve Stricker. All they did was shoot -26 and win the golf tournament.
On the flip side, Jimmy Walker is no stranger to team competition. Walker played on the past two Ryder Cup Teams (2014, 2016), not to mention was on the winning 2015 Presidents Cup team. After battling with Lyme disease and struggling to stay healthy, Walker has seemingly turned the corner and is getting back to the form that we saw him display during his triumphant win at the 2016 PGA Championship.
He's made his last five cuts, which includes his 4th-place finish at Valero and a top 20 at the Masters over his last two starts.
I was looking for two hot players that have similar games, and then this pair hit me in the face like a ton of bricks. They're both high ball hitters, they make tons of birdies, and they're coming off great weeks. What more can you ask for?
Jerry Kelly/Steve Stricker +6000
Don't laugh at me for picking two guys in their 50s until you've actually read into the data. I don't care how old Steve Stricker and Jerry Kelley are; they without a doubt have what it takes to win this golf tournament.
Stricker and Kelley will show up at TPC Louisiana this week with more than enough confidence to compete with the young guns. They currently occupy the top two slots on the 2018 Charles Schwab Cup Money List and have played extraordinary golf all year long.
They teamed up in the inaugural version of this event last year and cruised along to a top-15 finish. Talk about two men with similar games; these two Wisconsin natives are almost a mirror image of each other at this stage in their careers.
They both hit the ball short by today's standards, although they'll probably hit as many or more fairways and greens than any team in the field.
Kelly might not be the "magician of a putter" that Stricker is, but the fact of the matter is that you can't accumulate $28 million in lifetime PGA Tour earnings without holing the occasional 12-footer.
His last victory on the PGA Tour might have come back in 2009, but guess what? It was at the Zurich Classic at this very same course!
They shouldn't be the favorites to win this week, and I am not suggesting throwing your entire last paycheck on them. However, at 60:1 to win, I think it's worth throwing a few bucks on them to see what happens.
Sam Ryder/J.J. Spaun +14000
This last "tag-team" is my sleeper pick for the week. At +14000, nobody in the golf world is expecting much from two guys who became close friends while traveling through Canada while competing on the Mackenzie Tour in 2015.
They graduated to the Web.com, and after passing that test with flying colors, the two good buddies have found homes on the PGA Tour. Sam Ryder is a 28-year-old Stetson University grad who is enjoying his rookie season on tour.
Although he has had a mixed bag of results, he did get into contention earlier in the month in Houston and finished 5th.
Meanwhile, Spaun got off to a red-hot start during the fall portion of the 2017/2018 PGA Tour season but was slowed down by nagging injuries earlier this spring. He may have attempted to come back a bit too soon, but his T-26th last week in Texas tells me he is healthy again and ready to play some good golf.
The two Srixon staff members have had this tournament circled on their calendars since the start of the year, and while no one will be picking this duo to win, it actually wouldn't surprise me one bit.
Keep in mind that there is a reason they are +14000, ladies and gentlemen. No need to go crazy here.
Final Thoughts
Just because the PGA Tour event this week isn't a typical stroke play event, that doesn't mean we don't have a chance to make some money. Bovada.lv has presented us with a fairly-priced betting sheet with more than enough formidable teams to choose from.
While the general public will be focused on the teams led by the superstars like Jordan Spieth or Jon Rahm, I took a slightly different route.
I dug into the teams that featured players with similar games and players that are playing well.
The good news about trying to pick winners is that the payoffs are generally pretty handsome, so we don't have to fork out tons up cash up front for the potential of a nice payday.
I anticipate much more being on the table next week for the Wells Fargo Championship, as we should be able to unlock loads of value. In the meantime, place some smallish wagers on the teams I recommended above.
Skip doing the research on future golf tournaments and just take the free advice from a golf nerd like me! If you have any questions, feel free to reach out to me via Twitter.