Weekly NBA Props and Futures Update – 2019 NBA Draft Odds and More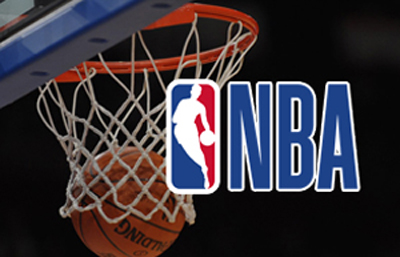 Another week is in the books in The Association, and we're still no closer to finding out how most of the ongoing NBA futures will unfold.
That's part of the reason we watch the games, though. Eventually, things will start clicking and sliding into place. After all, the Houston Rockets, Utah Jazz, San Antonio Spurs, Boston Celtics, Washington Wizards, Portland Trail Blazers, and Indiana Pacers are all either below .500 or dangerously close to it.
Will that last for the entire year? Not for all of them.
It's up to the bettor to decide what sticks, both when it comes to the early losers and the teams that right now already look like legit contenders. Which teams are realistic threats to win the NBA Finals, who can storm the top of their division, and which players could take home some hardware?
Every week, I answer that and more, and that's no different this week. Let's dive into the latest NBA futures and prop bets, starting with a quick look at the top of the 2019 NBA Draft.

#1 Pick in 2019 NBA Draft
The process has barely gotten started, but with college basketball underway, people are already talking about who will go number one in the 2019 NBA Draft.
MyBookie.ag is the only site out there right now with updated odds for the #1 pick in the draft, and they understandably have Duke's Zion Williamson leading the way. Here are all of the options with their respective odds.
Zion Williamson – Duke
-300
Cameron Reddish – Duke
+1000
Nassir Little – North Carolina
+1600
Keldon Johnson – Kentucky
+2000
It's pretty telling that the top three options all play for the Blue Devils. Duke is the third-ranked team in the nation as I write this, and each of these players operates a crucial role on the team.
Reddish is the odd man out in the race for the top pick, while few will actually argue Barrett over Zion. The kicker will be precisely which NBA team finds itself at the top spot come next summer.
Right now, the Cavs, Hawks, Suns, and Bulls are competing for the #1 pick, and I wouldn't be shocked at all to see Cleveland luck their way into that top spot.
If you're looking at sheer talent and upside right now, Williamson is the easy call, and suddenly the post-LeBron era looks a lot brighter.
The only thing I would do is mildly consider a flier on The Field at +2000. Missing from this list of #1 pick options are top talents like Naz Reid, Rui Hachimura, Bol Bol, Sekou Doumbouya, and perhaps USC's Kevin Porter.
I'm not sure any of these players are going to trump Zion, but injuries or Williams not declaring for the draft could always complicate matters. That being said, Zion is the logical pick, and his price is still palatable enough to target him.
NBA Finals Odds
I don't want to regurgitate my stance every single week, so repeated bets like the NBA Finals won't receive an intense breakdown every single week.
Golden State (-175) is still the top favorite to win it all, but I'm not a huge fan of their price. They're more talented than everyone else, but the results haven't been there this year, and they also haven't been healthy.
Maybe the Dubs repeat for the third year in a row, but right now, there's plenty of reason to bet against them.
The top teams you'll want to look at are probably the Raptors (+800), Celtics (+1000), Rockets (+1600), Lakers (+1600), and 76ers (+2000). Truth be told, I don't feel good about betting on Houston at all right now, but Boston has the talent and depth to warrant a flier bet at their sweet price.
I'm still not straying from Toronto, though.
The Raptors have been the best team in the league when you look at the records, and they have as much upside as anyone at both ends of the floor. They're extremely deep as well, and the tandem of Kawhi Leonard and Kyle Lowry may be enough star power to get them out of the east.
Toronto is at least a great bet to get to the Finals this year, and given the state of the west these days, they're looking like a steal at their +800 price tag.
Atlantic Division Winner
If I love the Raptors to win it all, then obviously I like their chances to win the Atlantic Division. Bettors can also look to Boston (+450) and Philly (+300) at Bovada, but this is as cheap as you're going to get the Raptors the rest of the way.
Going away from the Raptors isn't crazy based on price, but if you're going to do so, I'd aim high here.
Long-term, Boston is the better defensive team when compared to Philly, and they have too much talent to not figure this thing out. They're a steal at +450, even if I still love the Raptors to win this division.
Central Division Winner
Nothing changes here, either, as the Bucks are still the class of the Central Division. Detroit (+650) deserves consideration as a flier bet, but I still like the Pacers (+400) as the truly viable pivot off of Milwaukee.
The Bucks have gone a decent 6-4 over their last 10 games and don't lose at home. Nobody in this division is more dynamic, and Indiana is slowly sliding with a banged-up Victor Oladipo on the shelf.
Ultimately, the Pistons won't last, and Indy has a lot of ground to make up. The Bucks offer very little value, but that doesn't mean they're the wrong bet.
Southeast Division Winner
This division is an absolute nightmare. Nobody is better than 11-12, and it's gotten to the point where you're seriously considering going hard after the Magic (+470).
Orlando offers the most value, but I'm starting to think they're too volatile to trust. Truth be told, nobody is reliable in this division, and it could be a four-team race down the stretch.
I'm slowly warming up to the Hornets (+140). They offer the least upside, but they're 5-1 in this division, and they win at home. If Kemba Walker can continue his hot start, Charlotte may have just enough to hold on for dear life as the season wraps up.
Still, this division feels completely wide open, and nobody has a better price than Orlando. They're a risk, but I'm aiming high here or avoiding this division altogether.
Pacific Division Winner
Last week, I suggested the Lake Show (+2500) was the high upside bet here, and I won't be changing my tune. Golden State (-3300) is without a doubt the logical pick, and I do think they're still going to win this division, but betting on them is a ridiculous waste of time and money.
I'd much rather cheer on one of the LA-based teams, and if you're trying to argue that someone can actually stave off the Dubs, it'll likely be a LeBron James squad that later makes a big move via trade.
If you bet on this division, just aim high with the Lakers or move on to another division.
PICK
Los Angeles Lakers
+2500
Southwest Division Winner
This is another division – much like the Southeast – that is a total disaster.
Memphis leads the way at 13-9 (+800), and Dallas is right behind them at 11-10 (+2000), yet Bovada and other top NBA betting sites clearly aren't taking them seriously.
I find it hard to do so, too. The Pelicans, Rockets, and Spurs all feel like better bets, and the pricing isn't too far off. I fully expect the Rockets to make a big move at some point, and eventually bettors will look back at their -180 price and deem it a steal.
Then again, maybe waiting for their price to drop further is the right play. Either way, Houston still has two elite guards and a great system. Things could still click again, and whatever big move they eventually swing could easily snap them back into high gear.
Northwest Division Winner
I've been sticking with Portland since this past summer, and they still offer nice value with their +330 price tag. They have slipped in the standings a bit, but they remain a clear threat to compete for this division.
That being said, part of NBA futures betting is knowing when to adjust things. Denver (16-7) and OKC (15-7) are both starting to pull away. With the rest of the division struggling to stick around .500, a formerly loaded division could be moving towards a two-team race.
That's a shame, seeing as the Nuggets previously offered an elite +450 price and have now dropped to +300. At this point, I find it a little easier to trust the tandem of Paul George and Russell Westbrook.
It took a while, but the Thunder are finally starting to look like one of the better teams in the west. Winning their division would cement them as a possible NBA Finals threat as well.
PICK
Oklahoma City Thunder
+225
Summary
That does it for this week's look at some of the best NBA futures and prop bets. Like usual, you should be thinking of these wagers in two ways: what you can attack now and what you can wait on to attack later.
I think the Celtics and Rockets allow you to clearly see this. Both teams are struggling now, but they could easily figure things out later and drastically change the way bettors will view them.
If you believe Boston will fix their issues, betting on them now makes a ton of sense. If you also like the Rockets, you can take advantage of their current price as well, but it might also be beneficial to wait to see if their price first drops a bit.
The entire process of betting on futures in any sports betting genre can be a waiting game, or it can be one of gutsy prognostication. I think some wagers are more obvious than others, and the ones that aren't clear often call for taking a stab at elite value.
Hopefully, I assist you in playing it the right way from all directions each week. Either way, thanks for stopping by, and I wish you luck with your bets!