Weekly Entertainment Betting Picks – Top Picks for the Week of 4/16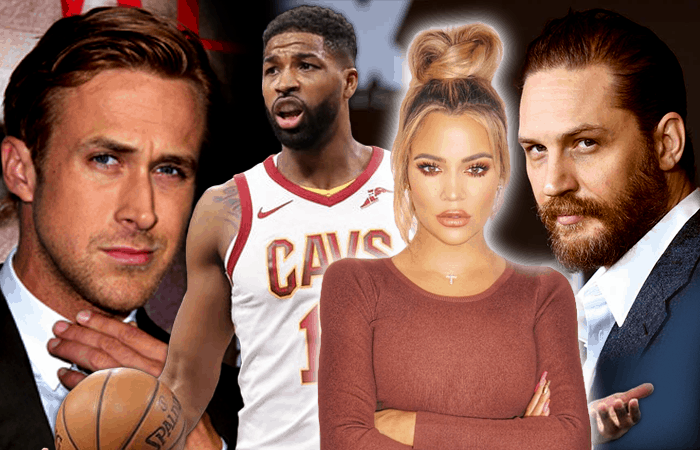 There never seem to be enough viable entertainment betting opportunities floating around. One main reason for that is the genre's ever-fleeting shelf life.
Unfortunately, there are only so many Game of Thrones prop bets to go around. The show is coming to an end when season nine concludes, for one, but the wagers you can take advantage of are really only relevant while the show is actually running.
Needless to say, as inviting as they are, most GOT props have been pulled from almost every entertainment betting site you'll find.
This can often be the case with a lot of the grabby novelty bets.
Survivor, Dancing with the Stars, The Voice, The Walking Dead, and so many other TV shows offer so much betting potential, but the wagers aren't always broadcast at a high level, nor do they sit on entertainment betting sites for very long.
That's a shame, seeing as most bettors love themselves a good prop bet, and it's even better when you can follow along with a show or event while trying to win some cash.
You probably won't find all the entertainment prop bets on your own – nor do you want to waste time trying – so I've taken the liberty of rounding up the latest and best available online.
Here are the best entertainment betting options at your disposal for the week of April 16th.
All odds that are referenced in this article were taken from the relevant betting sites on 4/16/2018. These odds may have changed since the time of this writing.
Who Will Play the Next James Bond?
I might as well get this one out of the way first. I'd rehash old Game of Thrones props or dig up The Walking Dead odds, but they just don't exist.
Most betting sites have taken them down and will probably put them back up closer to the premiere of new seasons.
Side note: Be on the lookout for Westworld season two prop bets and True Detective season three odds.
Shockingly enough, a James Bond prop bet that's been around for months is still up for grabs. You can pick your spot with this one, too, as both Sportsbetting.ag and MyBookie.ag are offering odds at the moment.
The point here is to gauge which actor will don the suit and tie once Daniel Craig hangs up the golden gun and martini for good. Here are the top five options with the best available odds.
Tom Hardy – Sportsbetting
+250
Idris Elba – MyBookie
+650
James Norton – Sportsbetting
+400
Jack Huston – MyBookie
+600
Tom Hiddleston – Sportsbetting
+1000
If you go to both sites yourself, you'll see a laundry list of options, with big names like Michael Fassbender, Cillian Murphy, Henry Cavill, Orlando Bloom, and many more joining the ranks of guys that might be the next James Bond.
You could probably provide an argument for just about anyone, while Sportsbetting.ag has an entire field reserved for "any female" at +1200.
Elba would be a turning of the tide for James Bond, passing the torch to an African American for the first time in the role's history. That would certainly be refreshing, while Elba has proven time and time again that he'd likely be a total stud in the role.
It'd also be an interesting take to see the franchise roll with more of a Jane Bond approach. I'll start the conversation off with the likes of Natalie Portman and Gal Gadot, but I'm sure the options are endless.
Still, of everyone out there, Tom Hardy feels like an awesome choice. I know, you could literally nominate Hardy for any role, and everyone would agree he's a fit, but he really seems like a great pick to take the baton.
Either way, you can bet on it all you want at two different sites. That means one spot may have more options to work with, and one will have superior odds.
For my money, I'm taking Tom Hardy as James Bond at Sportsbetting.ag, where you're getting +70 more in betting value.
Will Tristan Thompson and Khloe Kardashian Still Be Together in 2019?
Tristan Thompson gone and done a bad thing – twice. Per the celebrity media, the Cleveland Cavaliers star center has twice been caught cheating on his baby's momma.
These types of situations can be taxing for athletes, but TT isn't just vying for another NBA Finals appearance. He's also got to figure out a way to balance hate in the media, his failing relationship, and the responsibilities of being a new dad.
Boyle Sports and the top entertainment betting sites wish him the best, I'm sure, but they also pull no punches when they allow bettors to wager on the future of his relationship with Khloe.
Here are some of the prop bets floating out there:
Tristan and Khloe to Break Up in 2018
1/5
Tristan and Khloe to Reconcile?
5/4
Tristan and Khloe to Seek Counseling?
11/2
Tristan to Play for Clippers in 2018?
9/1
Tristan to Play for Lakers in 2018?
16/1
The rumblings aren't exactly promising. Not only has the Kardashian family largely unfollowed Tristan on social media, but reports suggest the two are not on good terms.
While common logic would suggest Khloe Kardashian will drop Tristan Thompson, we've seen other Kardashian sisters work their way through cheating allegations in the past. That, and Thompson is still the father of her child.
If you're laying cash on their relationship, the best bet here is that they find a way to reconcile. They could also seek counseling, but there's no way to know that information will ever be made public.
I'm not too keen on betting on Thompson being moved to a Los Angeles-based team, either. He's got a fat contract that keeps him on the Cavs roster through the 2020-21 NBA season. The Lakers and Clippers are both rebuilding, so it wouldn't make much sense for them to take Thompson on.
PICK
Tristan and Khloe Reconcile
5/4
2019 Oscars Best Picture Winner
A year ago, the war epic Dunkirk looked like a slam dunk to take home Best Picture at the Oscars. A few months later, there was a hefty group of movies that weren't just threatening Christopher Nolan's masterpiece, but they'd surpassed it.
Three Billboards Outside Ebbing, Missouri was one of a handful of top contenders, but it ended up being the captivating The Shape of Water that took home the award.
That just goes to show that the race for Oscars awards can start early, but it isn't over until the final months.
Still, it's never too early to gauge which movies have a shot at winning the top prize in 2019, and Bwin is currently the only betting site offering odds. Here are their top five options.
If Beale Street Could Talk
+500
I'm not sure just how realistic it is for a superhero movie (Black Panther) to compete here, but that was undoubtedly a game-changer in the industry.
It might have to be taken seriously here, but in the early going, First Man is going to be hard to knock off the top.
La La Land studs Damien Chazelle and Ryan Gosling team up yet again for what figures to be a riveting story about Neil Armstrong's journey to the moon.
This looks like a strong group, but the value bet I have my eye on is Backseat. Christian Bale takes on the role of Dick Cheney.
For now, though, it's tough to go against Gosling and First Man just because it's an iconic story that promises to give us a look at an otherwise familiar story from an unfamiliar perspective.
Other Prop Bets for the 2019 Oscars
Bwin is looking like a fantastic pot for entertainment prop bets right now, as this is one of the only sites online currently offering anything to do with the 2019 Oscars.
Instead of just the Best Picture wager, Bwin is pushing out a slew of Oscars prop bets. Here they are with a quick listing of their odds and my pick:
Will Ryan Gosling Be Nominated for Best Actor?
Hollywood has a way of paying elite acting talent back over time. Gosling has been pretty impressive in a number of films and arguably got hosed in the past (Half Nelson).
Now twice nominated but never a winner for Best Actor, it's fair to wonder if Gosling will be in line for his first real recognition by the Academy at the 2019 Oscars.
You don't need to bet on whether he'll win just yet, though. Bwin allows you to wager if he'll simply earn his third Best Actor nomination:
This is an easy call, as Gosling has turned into one of the best young actors around, and his talent has already been noticed in the past.
Considering he's likely to deliver a pretty intense performance in a highly anticipated film, I think it's a safe bet he'll at least be among the top acting performances of 2018.
Will Damien Chazelle Be Nominated for Best Director?
Chazelle has been a rising talent in film ever since bursting onto the scene via Whiplash, but his work in La La Land is what really put him on the map.
Now growing even more ambitious with First Man, it's fair to wonder if Chazelle will be back in the Best Director category after taking a year off.
It's hard to know for sure what kind of competition Chazelle will be facing going into next year's Oscars, while he'll need to really deliver via First Man to get the nod.
However, Vegas seems to think he's a lock to at least be nominated, and considering the hype his latest movie is getting, I find it hard to disagree.
Will Solo: A Star Wars Movie Be Nominated for Best Picture?
Star Wars begins to fully branch out and expand its cinematic universe with the release of a Han Solo film, but will it be good enough to garner a Best Picture nod?
This is a mighty reach. Even regular Star Wars movies aren't locks to get this much recognition, while it remains to be seen just how good this spin-off ends up being.
It very well may be great. Emilia Clarke and Ron Howard help give it some credibility from the jump, but it's going to face stiff competition to earn such lauded praise.
Will Solo: A Star Wars Movie Be Nominated for Best Visual Effects?
This wager is more realistic. There are sure to be a lot of quality movies with impressive graphics and visual effects, but you better believe any Star Wars film will give the field a run for its money.
The value really isn't that bad for the "yes" side, and the logic is there. Star Wars: The Last Jedi literally earned a nod for this category, so it makes sense for Solo to at least be in the running if it ends up being as exciting as most expect it to be.
Will Solo: A Star Wars Movie Be Nominated for Any Best Acting Oscars?
As captivating as Star Wars films tend to be, it is rare that they get touched for best acting nominations. It has happened, but in a spin-off with a newcomer leading the way, it feels unlikely.
This seems like a bet best left alone. There is a lot of value on the "yes" side of things, but the top acting talent in the world competes just to get nominated. I find it hard to believe someone from a Star Wars spin-off franchise is going to take one of those coveted spots.
You do get four outs here, but I'd either bet "no" or just steer clear from this wager.
How Many Oscars Will Solo: A Star Wars Movie Win?
I love the value here, just because there are so many random categories you're probably not thinking about.
Whether it's something to do with the screenplay, visual effects, adaptation, score – you name it – you're getting a lot of possibilities for one all-encompassing bet.
I don't think Han Solo is going to hit the film world hard enough to deliver the big awards, but it'll get something. It will surely be in the running for the visual effects award, and I wouldn't be at all surprised if it had a shot at a few others that bettors would overlook.
It just needs to win one, and the value at +400 is pretty appealing.
Longer Acceptance Speech: Best Actor vs. Best Actress
Bwin is also pitting the Best Actor against the Best Actress this year, allowing bettors to wager which winner will talk longer after getting their award.
This is not an easy one to predict, as these are two of the biggest Oscars categories of the night, and usually the winner can talk as long as they'd like.
I don't think sex has any say here, while it's truly impossible to gauge how long the winner will talk, because the nominees – let along the winner – aren't known yet.
I'm willing to just chase the value here and assume the male winner talks longer. A price of +110 is just too nice to pass up in an otherwise even wager.
Will the Same Movie Win Best Picture and Best Director?
Another fun Oscars prop bet for 2019 is whether or not the same film will win for both Best Picture and Best Director.
It happened last year when The Shape of Water took home both awards for director Guillermo del Toro, and it's actually happened quite a bit in the past.
Looking back at the last 18 years, the Best Picture and Best Director winners were part of the same team 11 different times. That doesn't make it a lock that it will happen again in 2019, but I'll take the +140 value and hope it does.
Will a Wrong Winner Be Announced During the 2019 Oscars?
Mistakes happen in all walks of life, but this 2019 Oscars prop bet stems from a historic gaffe at the end of the 2017 Academy Awards.
Few can forget Warren Beatty botching the Best Picture winner:
Needless to say, lightning can strike twice, and people are only human.
As crazy as that was and as possible as it is to mess that up, I doubt we see it happen again for some time. The Oscars showrunners had to be quite embarrassed by that, and they should be taking every measure to ensure it doesn't happen again.
This isn't the worst flier bet in the world just because it'd make your Oscars viewing experience way more entertaining, but I'd either wager on "no" or avoid this one altogether.
Last Person to Appear on Memoriam Sequence
Well, this got dark in a hurry, didn't it? In addition to their many interesting Oscars wagers, Bwin is also taking bets on which deceased Hollywood member will be featured last in the show's Memoriam reel:
To be honest, there never seems to be any clear order when these things run.
It makes sense to start the reel off with a big name and end with a big name, though, and the biggest star of this four-pack is without a doubt Milos Forman, who delivered classics like One Flew Over the Cuckoo's Nest and Amadeus.
If you want order of death, Taviani (+3300) makes sense, while the most familiar face is easily M*A*S*H icon David Ogden Stiers.
I'll roll with Forman, just because he's the favorite and probably had the biggest impact in film of this group.
2018 BBC Sports Personality Award
From a depressing wager, we move on to a more light-hearted one with the 2018 BBC Sports Personality Award.
If you didn't know already, this award goes to a Brit who has achieved the most in a given year. Last year's winner was distance runner Mo Farah, who had a highly successful 2017 run.
He isn't the favorite to win the award again in 2018, but his odds (+2100) certainly aren't terrible.
The favorite is champion boxer Anthony Joshua, followed up by PGA Tour phenom Rory McIlroy.
The list is much bigger than this if you want to take a closer look at Ladbrokes yourself, but these are undeniably your best bets.
Joshua feels like as good a bet as any, as he's risen to the elite ranks in boxing as an undefeated (21-0) title-holder. Provided he doesn't lose before 2018 is up, he makes a lot of sense as the top pick.
His biggest challenger probably remains McIlroy, who has yet to win despite being one of the best golfers in the world. McIlroy is on his way to earning this award, however, having won first place at the 2018 Arnold Palmer Invitational and finishing 5th at The Masters.
Let's not forget about tennis star Andy Murray, either. Murray has remained one of the best tennis players in the world and has won the BBC Sports Personality Award three times in the last five years.
Murray doesn't feel like as big of a threat as he has in past years, however.
McIlroy offers more value, but I think Joshua is the play here. He's got some big fights on the horizon, and if he can remain champion, it may be difficult for the BBC panel to ignore him.
How Many Girls Will Nick Cummins Kiss?
A lot of guys are forced to watch The Bachelor with their wives, moms, sisters, or girlfriends, and even more probably just say that so they can enjoy their favorite guilty pleasure without hassle from their pals.
Either way, there is certainly drama and entertainment value in The Bachelor, depending on the season, and if you play your cards right, there's even money in it.
This is a fun one, too, as bettors can profit off of correctly predicting how many women new Bachelor star Nick Cummins will kiss during the next season of The Bachelor Australia.
I can't know the answer here, but guys usually don't hold back too much on these shows. I wouldn't be shocked if the number was rather high.
There tend to be up to 20 women on these shows, so it would make sense for Cummins to put in some work to get to know a good number of these ladies. The 9-10 wager at +700 is as good as any.
Will Nick Cummins Propose in Finale?
These shows are all about finding that special someone and proposing at the end, so the big question is, well, if the Honey Badger will pop the question at the end of the show.
I like the odds here, and considering most of The Bachelor seasons end with at least the proposal, it's a solid bet to take.
The Wrap-Up
There are more entertainment prop bets to find on these sites, but these are without a doubt the best ones available right now.
Each week, I'll try to scour the web to see the latest entertainment betting opportunities, the best value, and also to gauge which are actually worth your time.
Regardless, hopefully some of these props are appealing to you and you can win some cash while enjoying these events. Good luck!
September
Casino of the Month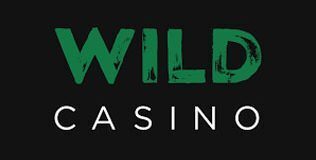 Welcome Bonus
250% up to $5,000