Hide Bonus Offers
| | | | | |
| --- | --- | --- | --- | --- |
| #1 | Bovada Sports | 50% Up To $250 | Visit Site | Bovada Sports |
| #2 | BetUS | 125% Up To $2,500 | Visit Site | BetUS |
| #3 | MyBookie | 100% Up To $1,000 | Visit Site | MyBookie |
| #4 | Everygame | 100% Up To $500 | Visit Site | Everygame |
| #5 | BetOnline Sports | 60% Up To $1,000 | Visit Site | BetOnline Sports |
Week 8 NFL Power Rankings: Patriots Reclaim Top Spot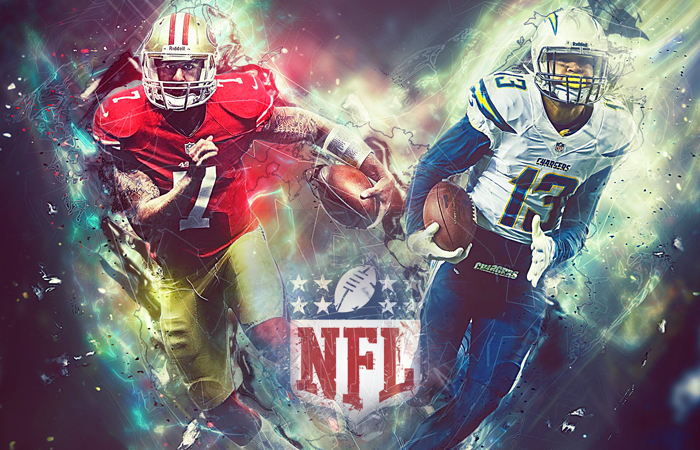 The New England Patriots were 3-1 without Tom Brady and haven't lost since his return. Naturally, they should be rewarded for their success.
On top of that, the Minnesota Vikings, Atlanta Falcons and Pittsburgh Steelers all lost, while the rising Seattle Seahawks disappointed with an ugly tie.
Week eight was a step backward for a ton of would-be title contenders, while the Pats kept on trucking along and proved once again that they very well might be the team to beat when it's all said and done. Betting sites like Bovada continue to agree, with New England still sporting the best Super Bowl odds, and we have little reason to keep them out of the #1 spot in our week eight NFL Power Rankings.
For all 32 team's ranking and some analysis, read on:
1. New England Patriots 6-1 (Last Week: 2)
New England was at the top for the longest time and one loss without Brady dropped them out. Since he's been back they haven't lost and have looked stellar in the process. They will probably lose a couple of games before the season is up, but this is without a doubt the main team to fear in the AFC right now – if not the entire league.
2. Minnesota Vikings 5-1 (Last Week: 1)
Minnesota wasn't going 16-0, so a slip up on the road against the Eagles isn't the end of the world. It may be, however, cause for concern. Their once elite defense couldn't win on their own and we saw serious holes in their running game and pass protection. It's not enough to drop them too far, but did we just uncover the real Sam Bradford? If so, we may have to rethink a power shift in the NFC in the near future.
3. Dallas Cowboys 5-1 (Last Week: 5)
Dallas rested up on a bye, yet vaults two spots due to Seattle's ineptitude. Dallas has been insanely impressive thus far, and their last win in Green Bay was the cherry on top. They can win close, they can dominate you and they're doing it with two key rookies and a no name defense. The Tony Romo vs. Dak Prescott debate is still a potential distraction, but right now they're easily one of the best teams in the NFL.
4. Denver Broncos 5-2 (Last Week: 7)
Denver went on a mini-slide for a second there, but their elite defense showed up in week seven, as well as a balanced offense. I don't trust Trevor Siemian to make a "super" run when it's all said and done, but this defense is going to keep the Broncos in the playoff mix all year.
5. Seattle Seahawks 4-1-1 (Last Week: 3)
Normally you wouldn't get penalized for sitting on a bye or ending in a tie, but that performance was disgusting. Seattle didn't lose, but they blew numerous opportunities to win a terrible game and looked horrendous all night on offense. The defense remains pretty legit, but there are serious issues with Russell Wilson and their offensive line.
6. Atlanta Falcons 4-3 (Last Week: 4)
Just when you think these Falcons are special, they drop two straight and remind you they very well might be the same middling bunch they've been for years. Their offense remains deadly, but that defense is going to be the end of them.
7. Kansas City Chiefs 4-2 (Last Week: 14)
I'm still not sure exactly how good these Chiefs are, but Justin Houston is back and they don't even need Jamaal Charles to put up points consistently anymore. Alex Smith remains the key here, as he can be an effective game manager or a total hindrance. So far, he's been the former.
8. Oakland Raiders 5-2 (Last Week: 9)
Oakland bounced back nicely after getting dominated in week six and suddenly they look like one of the best teams in the NFL again. A healthy and effective return from Latavius Murray helped that, while the defense was much more cohesive this past week. Then again, facing the Jaguars can make anyone look good.
9. Pittsburgh Steelers 4-3 (Last Week: 6)
The Steelers are in an extremely vulnerable state, as they've lost two straight and now have to figure out how to win with Landry Jones under center. Not having Ben Roethlisberger for more than a couple of games very well could cripple a team that is getting very little help from their defense.
10. Green Bay Packers 4-2 (Last Week: 11)
I don't believe in the Packers just yet, as they still don't have a running back and benefited immensely last week from going up against Matt Barkley for 2.5 quarters. It was nice to see Aaron Rodgers get in a groove, but we'll really know what this team is made of in week eight, when they head to Atlanta to battle the Falcons.
11. Arizona Cardinals 3-3-1 (Last Week: 10)
Arizona should have won in week eight, as they truly dominated the Seahawks in every phase of the game. Their punter and kicker blew it for them in the end, and they don't get to move up with a tie. I still believe in their coaching, talent and balance, however. They remain a Super Bowl contender if they can just get over the hump.
12. Philadelphia Eagles 4-2 (Last Week: 16)
Just when you thought the Eagles were dead, their defense shows up and beats the perceived best team in their conference. Carson Wentz is still playing too much like a rookie and this team has some annoying inconsistencies about them, but you can't knock a 4-2 start for a team many thought would have a losing record by now.
13. Buffalo Bills 4-3 (Last Week: 8)
Buffalo ripped off four wins in a row to save their season, then leave us all scratching our heads with a loss to the Dolphins. Buffalo is still very much a threat due to their balance, but it's a weird spot to lose with the Pats coming to town in week eight.
14. Detroit Lions 4-3 (Last Week: 15)
The Lions aren't tough to gauge anymore: they're just inconsistent. Matthew Stafford and co. are impressive through the air, as they're finding a way to win games without a running game or a remotely good defense. Hats off to them for that, but they're not actually going anywhere if both keep up.
15. Washington Redskins 4-3 (Last Week: 13)
The Redskins are still in a good spot at 4-3, but they really blew it in Detroit in week seven. They still have the offense and defense to make some noise in the NFC East, but a big win over the Bengals in London in week eight just turned into a must.
16. New York Giants 4-3 (Last Week: 17)
The Giants are probably the hardest team to trust in the NFL, as they're a different team from week to week. They almost blew another one this past week, too, as a Landon Collins pick-six literally saved them. If they hadn't been facing Case Keenum, we'd be talking about another major letdown.
17. Cincinnati Bengals 3-4 (Last Week: 19)
Beating the Browns isn't cause for praise, but at least Tyler Eifert is back and the Bengals looked great offensively. Now they can keep building momentum in an ugly AFC North division that at the moment looks completely wide open.
18. San Diego Chargers 3-4 (Last Week: 24)
Say wat you will of the Chargers, but this is a team that simply will not quit. Down 27-10 in Atlanta, Philip Rivers and co. kept on trucking and found a way to steal an overtime win. Many left them for dead, but suddenly their week eight battle with the Broncos is a massive contest. A win puts them right back in the AFC West title conversation.
19. Houston Texans 4-3 (Last Week: 12)
Houston is extremely lucky they're in the AFC South, which truly could be the worst division in pro football. Unfortunately they invested a ton of cash in Brock Osweiler and don't have a competent alternative at quarterback. That's a problem for a team that is slowly seeing their main strength – the defense – being chipped away by injuries.
20. Tampa Bay Buccaneers 3-3 (Last Week: 22)
Taking down the 49ers isn't a grand accomplishment, but there's something to be said for Jameis Winston and co. overcoming a 14-0 hole and getting back to .500. The Buccaneers aren't a team to fear, but progress is being made in Tampa Bay. Once they get Doug Martin back, they could play spoiler late in the year.
21. Indianapolis Colts 3-4 (Last Week: 25)
Indy doesn't seem to know what kind of team they want to be from week to week. Luckily they topped the Titans in week seven to momentarily save their season. Andrew Luck is doing all he can to carry this team, but shady pass protection and a weak defense continue to hold him back. It's fair to wonder at one point this thing breaks the wrong way.
22. Miami Dolphins 3-4 (Last Week: 28)
Jay Ajayi has been a flat out revelation, as the Miami rusher has piled on back to back 200+ yard rushing days and helped the Fins to two straight wins. With Arian Foster's retirement blasting the door wide open for Ajayi, Miami needs to be smart and keep feeding him the rock. It just might get them to the playoffs.
23. Tennessee Titans 3-4 (Last Week: 20)
The Titans had the Colts on the ropes and let them off the hook. That's not a good look for an inconsistent team in a trash division. While disappointing, Tennessee has been impressively competitive all year and will have a fantastic chance to get back to .500 in week eight against the Jaguars.
24. New Orleans Saints 2-4 (Last Week: 21)
For a second there, it looked like Drew Brees and co. might put their road woes behind them. That wasn't the case, and the Saints are still two games below .500. They still have a high level offense, but the harsh reality is they aren't doing anything big with that awful defense.
25. Los Angeles Rams 3-4 (Last Week: 23)
It's alarming for Jared Goff's immediate future that the Rams are firmly backing Case Keenum, a guy who just tossed four picks en route to throwing his way out of a week seven win. The Rams have a good defense and a stud running back, but they continue to crumble under an atrocious passing attack.
26. Baltimore Ravens 3-4 (Last Week: 18)
Baltimore looked promising after a 3-0 start, but the Ravens have fallen apart during a brutal four-game losing streak. They still have the coaching, talent and experience to turn this around, but each passing week makes that notion look bleaker and bleaker.
27. New York Jets 2-5 (Last Week: 29)
It's pure poetic justice that Geno Smith got the starting quarterback gig back, only to get hurt and watch Ryan Fitzpatrick come in and help the Jets get a win. New York probably still isn't going anywhere in 2016, but the have the Browns up next and just like that, could be 3-5.
28. Jacksonville Jaguars 2-4 (Last Week: 26)
Jacksonville's coaching and defense really isn't bad, but Blake Bortles is. He isn't being helped by a lethargic running game and drops from his receivers, but his development (or lack thereof) is quite troubling. He'll have a chance to finally get back on track on TNF against the Titans, but at this point that may be wishful thinking.
29. Carolina Panthers 1-5 (Last Week: 27)
Man, how the mighty have fallen. I still find it tough to completely rule out a Cam Newton-led team, but the offense isn't completely right and that Panthers defense has turned to mush. I'm not sure if Carolina is truly the fourth worst team in the NFL, but at some point you are your record. And at 1-5, the Panthers can't be considered good.
30. Chicago Bears 1-6 (Last Week: 30)
Welcome to the school of hard knocks, Bears fans. Chicago can't find a win these days, as their defense still isn't any good and their quarterback play continues to hold them back. Despite the awful start, it would be all kinds of awesome if Jay Cutler returned and sparked a random turn around. While fun to imagine, it's tough to see it coming with a MNF date against the Vikings up next.
31. San Francisco 49ers 1-6 (Last Week: 31)
Colin Kaepernick hasn't provided a big enough spark for the Niners, who have lost six in a row and appear directionless. The Niners aren't particularly well coached and they just don't have enough talent on either side of the ball to compete at a high level. If it weren't for the Cleveland Browns, this would absolutely be the worst team in football.
32. Cleveland Browns 0-7 (Last Week: 32)
The Browns continue to fight, but how is a team supposed to win when they lose their starting quarterback every single week? A date with the Jets promotes mild optimism this week, but this team isn't getting wins while Kevin Hogan is under center. They need Josh McCown or RG3 to return, or this team seriously might go 0-16.