Week 7 NFL Preview: Geno Smith Starts and the NFL's Top Stories This Week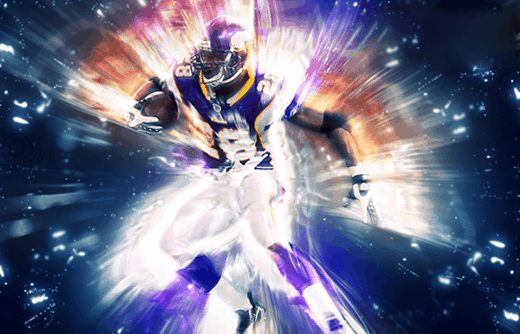 It seems every week the NFL tries to get a little crazier. The league certainly accomplished that progressive feat in week six, when several teams proved their worth and others sunk to new lows.
With every momentous win or each gut-wrenching loss, we get closer to the truth, as well as some tantalizing storylines. Heading into week seven, here are the top stories you'll want to keep an eye on in pro football:
Jets Change Quarterbacks
One of the biggest pieces of news for the new week is the benching of Jets quarterback Ryan Fitzpatrick. Fitzpatrick continued a horrendous 2016 last week in a blowout loss to the Arizona Cardinals and it looks like Todd Bowles and co. had seen enough.
New York negotiated all summer with Fitzpatrick, and after the two sides finally agreed to a new deal, he's been nothing but awful during a forgettable 1-5 start. Gang Green turns to former starter Geno Smith, who didn't look great in relief last week but may be the spark the Jets need.
To be clear, of course, the Jets don't really get better by switching to Smith, who has a history of turnovers, poor decision-making and losing. The Baltimore Ravens look like a nice bet in week seven.
Steelers Lose Big Ben
Another big piece of quarterback news comes out of Pittsburgh, where the Steelers learned that an estimated 1-2 weeks absence from start passer Ben Roethlisberger figures to be more like 4-6 weeks:
Big Ben hurt his knee and suffered a tear to his meniscus in a week six loss to the Dolphins, but it wasn't quite that simple. Per Roethlisberger, the doctors cleaned up complications from an injury he sustained last year and his return is pushed back to possibly a month (or longer).
Backup quarterback Landry Jones will take over the offense while Big Ben is out, which could put a target on the Steelers' back going forward. Pittsburgh is undoubtedly a tough sell in week seven, when they welcome Tom Brady and the New England Patriots to town.
Packers Don't Have a Running Back
The Green Bay Packers have caught a ton of heat for a floundering offense in 2016, but things could get even worse with their running backs dropping like flies. James Starks was already ruled out for the next month, but now normal starter Eddie Lacy could be preparing for an extended absence:
Sources: The #Packers are expected to be without workhorse RB Eddie Lacy for several weeks. It's more than a sprained ankle.

— Ian Rapoport (@RapSheet) October 19, 2016
Green Bay used wide receivers Ty Montgomery and Randall Cobb extensively at running back last week, and that's a look they could continue against the Chicago Bears on Thursday Night Football. The team took some actions to improve their situation, however, by trading for Kansas City Chiefs rusher Knile Davis and promoting Don Jackson from their practice squad. Fullback Aaron Ripkowski could also potentially see added touches.
The moves were obviously necessary, but ultimately rather underwhelming. Green Bay may be forced to lean harder on Aaron Rodgers and the passing game than ever. Considering that area of the team has endured struggles dating back to before last year, that could prove to be problematic.
The Packers still go into week seven as the favorite at home over the Bears, but a third loss on the year wouldn't be overly shocking given their current situation and recent play.
Tyler Eifert Eyes Return
The Cincinnati Bengals have struggled through an up and down start to 2016, as they've badly missed some missing offensive weapons en route to an ugly 2-4 record. They could be looking at greener pastures starting in week seven, however, as star tight end Tyler Eifert (13 scores in 2015) is finally back at practice:
Eifert hasn't played yet in 2016 thanks to ankle and back ailments, but could finally be ready to debut against the Cleveland Browns. The Bengals are at home against the 0-6 Browns this week, so even if Eifert sits out, they'll remain the odds on favorite to pull out the win.
Pretenders vs. Contenders
One cool thing to consider each week is the revelations that could be coming our way. Each week offers new opportunity for teams, both bad and good, which can bring us another step toward unveiling a true contender or exposing a cowardice pretender.
This week we'll be looking to see more out of the Falcons, Cardinals, Packers, Giants, Bengals, Redskins, Bills, Raiders and Texans.
A loss from those current contenders could make many jump off the bandwagon, while wins could quickly make them look like legit title threats.
Divisional Battles
Any week where you get a ton of bad blood via NFL divisional battles is a good week to tune into the action. This week offers up 5 such contests:
Bears @ Packers
Browns @ Bengals
Colts @ Titans
Bills @ Dolphins
Seahawks @ Cardinals
The Packers and Bengals are probably going to easily win their home divisional contests (probably), but the other three seem very much up in the air. Miami proved with a win over the Steelers last week that they can compete with anyone, while the Colts and Titans are both just the right amount of "meh".
Arizona hosting Seattle could be the top divisional game of week 7, if not the game of week 7.
Browns Search For First Win
There is nothing worse than a fan base wondering if you won't win a game all year. That's the sorry state of the Cleveland Browns, who stand in at 0-6 and very possibly could go 0-16 this season.
Only one team has ever done that (2008 Detroit Lions), but if it's happened before, it can certainly happen again.
The Browns don't get anything handed to them this week, as they'll be on the road against a better than advertised Bengals team that won't take kindly to the idea of being Cleveland's first win. Cincy is also a prospective playoff team and them dropping to 2-5 in this one doesn't seem very logical.
We feel for Cleveland, but they are very poor bets to win this week. Perhaps they'll have a shot at avoiding an 0-16 season in week eight, when they get Geno Smith and the Jets.
Vikings Look to Stay Perfect & Sam Bradford's Revenge
Outside of injury news or changing starters, there is a lot to digest going into week seven of the 2016 NFL season. One big storyline is the return of the undefeated Minnesota Vikings, who look to remain unbeaten out of their week six bye.
Sam Bradford is completing 70% of his passes and hasn't thrown a single interception and the Minnesota offense has done just enough to support quite possible the league's top defense.
Minnesota figures to be a good bet to stay perfect and get to 6-0 this week, even as they travel to Philly to take on the Eagles. Philadelphia looked impressive en route to a 3-0 start, but rookie quarterback Carson Wentz seems to have been exposed a bit in two straight losses.
The revenge narrative is also alive and well this week, as Bradford returns to his old team to show them how big of a mistake they made. He actually probably is pretty glad the Eagles traded him to the Vikings at this point, but he can't be thrilled they traded up to draft Wentz instead of trusting in him to be their main man under center.
The Vikings getting to 6-0 is a huge story this week, but Bradford potentially lighting up the Eagles might take the cake on the entire week.
Brock Osweiler Returns to Denver
Sam Bradford returning to Philly still could be the top NFL story of week seven, but depending on how it shakes out, Brock Osweiler facing his old Broncos team could come very close.
The big difference is Denver's defense is elite, the game is in Colorado and Osweiler hasn't played nearly as well as Bradford – or well at all. Still, it's entirely possible Osweiler gets up in the biggest way as he tries to prove Denver was wrong for not trying to keep him in town.
I can't see an "in the middle" result here. Either Denver's defense is too good and knows Osweiler too well that they beat him into oblivion, or he's so mad at that franchise that he absolutely destroys them whilst handing them a third straight defeat.
It's tough to know exactly what will happen in the NFL any week, but week seven promises to be unpredictable. Enjoy the games!