Week 6 XFL Best Betting Lines for Every Team

Week 6 in the XFL brings another opportunity for bettors to profit. The league may not be the NFL or even college football, but it's still a solid overall product, and we can bet on it.
Anytime there is football on TV and money to be made, life is good. If you plan on taking advantage of that, you'll want to hunt down the best overall value for all four games.
One great way to do that is to first understand every XFL team's best odds. I've done the hard work for you, as I've looked at all eight teams for week 6, found their best price, and assessed whether or not they're a good bet.
Here are the best betting lines for each XFL team in week 6.
Best Betting Line for Seattle Dragons
Seattle Dragons +2.5/-110 at Bovada
Seattle lived up to their competitive label last week, as they temporarily abused the undefeated Roughnecks. The Dragons still wound up losing and dropped to 1-4, but they once again showed they're a little better than their record indicates.
That said, I'm still a bit surprised their spread is so tight this week.
I don't see them beating the Los Angeles Wildcats, but I suppose the game could still be close. I'd prefer the spread to be fatter than +2.5, but the price and odds are the same just about everywhere.
Best Betting Line for Houston Roughnecks
Houston Roughnecks -6.5/-110 at BetOnline
Speaking of Houston, they're 5-0, and it's possible they keep winning for a while.
I do think a road trip to battle the New York Guardians this week could be mildly problematic, though, so I'd be looking for the smallest point spread possible.
Right now, the best spread and odds you'll find is -6.5 at -110. You can grab that over at BetOnline, and since this spread is likely to only get thicker from here, now may be the time to pounce.
Best Betting Line for DC Defenders
DC Defenders -4.5/-110 at MyBookie
The Defenders enter week 6 as sizable home favorites. It's a little shocking to see them favored like this considering Cardale Jones is a walking trainwreck and keeps getting benched, but here we are.
I actually like the Defenders to win this game, as Dallas is also dealing with a murky quarterback situation of their own. While that may end up being the case, this point spread feels dicey.
This 4.5-point advantage is as good as it gets, however, so bettors will want to hit up MyBookie in a hurry to make sure it doesn't get any worse.
Best Betting Line for New York Guardians
New York Guardians +6.5/-110 at BetOnline
New York shares the same fate as Houston, as this game has a similar point spread and odds on both sides just about everywhere you look.
BetOnline remains one of the best XFL betting sites out there, though, and they offer the best pricing you'll get. New York is 3-2 on the year and has looked good in two straight wins, so betting on them to hang tight in a home game against Houston isn't that wild.
Best Betting Line for Dallas Renegades
Dallas Renegades +4.5/-110 at MyBookie
The top XFL sportsbooks aren't getting that creative with the pricing this week. DC has their best odds at MyBookie, and you can flip the other way and grab Dallas at +4.5, as well.
If I'm betting on the spread on this game, I might prefer Dallas, just because they've largely hung tight in just about every game this year.
Not having star quarterback Landry Jones on hand due to a knee injury does complicate things, but if you like them in week 6, MyBookie may be the place to back them.
Best Betting Lines for Los Angeles Wildcats
Los Angeles Wildcats -2.5/-110 at Bovada
Josh Johnson and company went nuts last week, as the Wildcats scored more points in a game than anyone else in the XFL this year.
Suffice it to say, LA is going to be a fun team to watch and perhaps even bet on. This week, they're on the road against the Dragons, but they're the more talented team, and this looks like a mismatch.
Seattle can be pesky at times, but this spread isn't asking very much, and the -110 price is solid at Bovada. LA felt like one of the easier teams to roll with in my week 6 XFL predictions, so feel free to roll with them at Bovada.
Best Betting Line for the Tampa Bay Vipers
Tampa Bay Vipers +3/EVEN at BetNow
Marc Trestman and the Vipers are so close to their second win of the year, I'm sure they can taste it.
Tampa Bay is just 1-4 and pretty far down in my week 6 XFL power rankings, but they have played far better than their record, and it may only be a matter of time before they slowly start to turn this thing around.
The 2020 XFL playoffs may be out of reach, but a big week 6 win at home is still in play. Tampa Bay offers the most value at BetNow, where they have EVEN odds as 3-point underdogs.
Best Betting Line for St. Louis BattleHawks
St. Louis BattleHawks -3/-115
St. Louis has been one of the more balanced teams in the XFL, but they didn't look like themselves in a rough road loss to the Defenders in week 5.
The BattleHawks will try to pick up the pieces and shoot for another road win in week 6 when they take on the Vipers in Tampa Bay.
Tampa Bay is one of my favorite upset plays of the week, but the BattleHawks are still a good team that can run the ball and play defense. If you believe they can slow this game down and dictate the tempo, Bovada looks like the best spot to target them and their 3-point advantage (-115).
Summary
Identifying the best betting lines for every XFL team is a pretty subjective notion. Depending on where you stand with a team in a specific week, you may disagree where the best site to bet on them actually is.
Beyond that, you may just prefer a different wager altogether.
I get that, and in some cases, I would even agree with it. That's why we dish out all kinds of XFL betting advice all week long, in an effort to cover all of the bases.
Of course, at the end of the day, you're making the final call. Whether you use the odds above or lean on other posts, just be sure you get the most bang for your buck by choosing the very best XFL sportsbooks the web has to offer.
AUGUST
Casino of the Month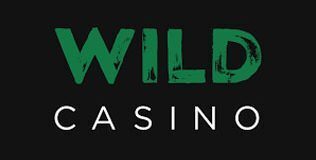 Welcome Bonus
250% up to $5,000
Read Review
Visit Site