Week 5 Daily Fantasy Football: 4 Games to Avoid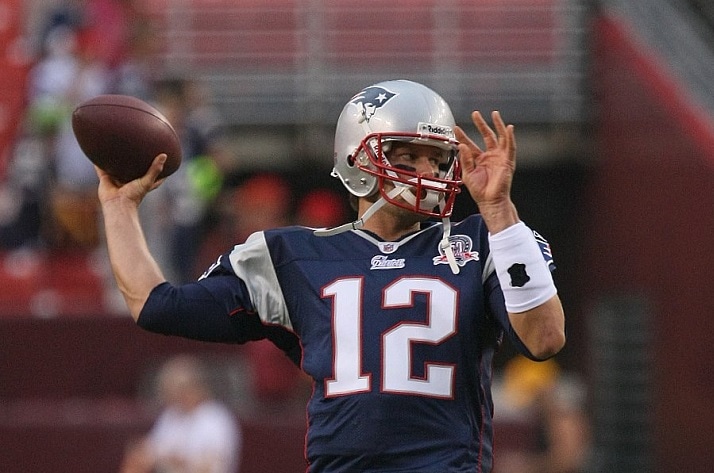 Daily fantasy football isn't gambling in every sense, but there are absolutely similarities between the two sports genres. You're still betting on players to perform up to or below expectations, and a lot of what you're banking on or even hoping doesn't happen is gauged off of the collective team performances.
This has information like odds and totals playing into how you build your daily fantasy football lineup, meaning in some cases avoiding or targeting certain games is definitely something you'll want to do. It can be for various reasons, too. It can be because of inclement weather, poor odds (a likely blowout), a low total (no offense), not enough star power (too many injuries) and so many other reasons.
Every now and then we'll profile a few games that you may want to stay away from. Heading into week five there is a lot of potential across the schedule, but if you're fading some games/situations, these four need to be in the mix to be left off your list:
Bills @ Titans (Blowout Potential)
Rex Ryan's defense has been a little up and down this year, as they started off the season hot by crushing the Colts and they got whooped by the Patriots the following week. Then they stormed back in week three and crushed the souls of the Miami Dolphins before getting slapped around last week by the Giants. Two trends are evident: The Bills are not the most consistent bunch and they have the goods to turn around and make up for a woeful performance. That, and they're going up against a rookie quarterback in Marcus Mariota.
I'm not saying Mariota and co. can't scrounge up some numbers late in a big loss (the Colts and Fins both did), but it's possible the Bills put the hammer down hard this week. Buffalo definitely shuts down the run without mercy, and if they play as well as they truly can, Titans fantasy options may be tough to buy this week.
Browns @ Ravens (Potential Defensive Battle)
The Ravens and Browns have both been torched through the air more than once in 2015, while Cleveland remains one of the worst teams at defending the run. That obviously puts some of the guys in this game in play, while Justin Forsett could potentially run all over the Browns. Of course, this also is a divisional battle and a huge game for both teams, and there are a ton of little tid bits to consider for this being a low-scoring, gritty affair.
For one, Josh McCown is playing for the Browns, who have really performed above their talent level all season. That could stop against a Ravens defense that did smother Peyton Manning in week one and buckled down in a win last week. On the other side, the Browns know Baltimore is without Steve Smith and has very few weapons otherwise, so they could sell out to bottle up Forsett. If any of that happens, this will be an ugly game you want no part of in daily fantasy football.
Redskins @ Falcons (Blowout Potential)
Kirk Cousins has been pretty darn good twice this year (both Redskins wins) and two other times he's been absolute trash. It's up to you which version of Captain Kirk shows up this week, but being that the Falcons play well at home and just housed the Texans last week, the crystal ball isn't glowing for Cousins at first glance. Atlanta could get gashed by Washington's running game if all goes well, but this is the Redskins and all usually does not go well. And that's just on Washington's side.
The Falcons could/should have a field day against a very bad Redskins pass defense, as Julio Jones really can't be stopped anyways and Matt Ryan tends to play his best ball at home. Atlanta is also seeking a 5-0 start and it's silly to think they'll allow the Redskins to hang around and have a shot at getting in the way of that this week.
Patriots @ Cowboys (Blowout Potential)
Hide ya neighbors, hide ya wife, start your Patriots, sit your Cowboys. Seriously, it doesn't get much simpler than that, as any Bill Belichick crew tends to fare well after the week off and Brandon Weeden may be in for the longest Sunday he's ever endured. Dallas could have a shot at establishing the ground game to keep it interesting initially, but that's even a reach. Once Tom Brady lights up the Cowboys and builds a big lead early, the Cowboys won't have anything to lean on to keep them in the game. It could get nasty from there, and if you use more than one Dallas player in your daily fantasy football leagues, you may quickly regret it.
There are a lot of good sayings out there – fake it til ya make it, you can't always get what you want, be careful what you wish for and you only get what you put in. The special saying here don't touch the oven if you don't want to get burned. These four games are the oven, folks. Finalize your DFS lineups accordingly and good luck in week five!