Hide Bonus Offers
| | | | | |
| --- | --- | --- | --- | --- |
| #1 | Bovada Sports | 50% Up To $250 | Visit Site | Bovada Sports |
| #2 | BetUS | 125% Up To $2,500 | Visit Site | BetUS |
| #3 | MyBookie | 100% Up To $1,000 | Visit Site | MyBookie |
| #4 | Everygame | 100% Up To $500 | Visit Site | Everygame |
| #5 | BetOnline Sports | 60% Up To $1,000 | Visit Site | BetOnline Sports |
Week 3 NFL Power Rankings: Are Eagles Legit Playoff Contenders?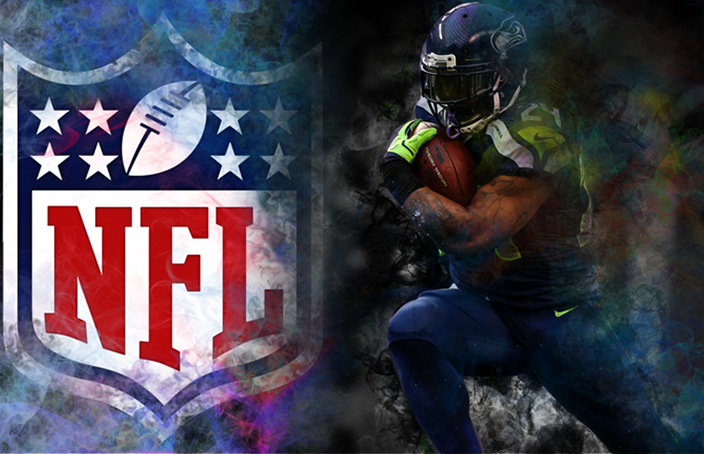 The Philadelphia Eagles and Chicago Bears capped the second week of the 2016 NFL season, with both teams headed in very different directions. Jay Cutler joined four other Bears players who got hurt in a humbling home loss, while rookie passer Carson Wentz looked seasoned en route to a 2-0 start for the Eagles.
The last game of the week naturally brought some more changes to our weekly NFL Power Rankings, with Chicago seeing a steep slide and the Eagles jumping up our list. Let's see who else moved this past week and who rounds out the top half of the league in our week 3 power rankings:
1. New England Patriots 2-0 (Last Week: 1)
They're down four key players, yet they're 2-0 and get Tom Brady back in week five. The Pats just know how to win at every level and have their next two games without Brady at home. It won't be easy to trust in Jacoby Brissett on Thursday, but no one can knock where they are despite everything that's been working against them.
2. Pittsburgh Steelers 2-0 (Last Week: 2)
Week one road blowout win? Check. Gritty divisional win at home? Check. This team can crush your soul or grind out a win. From top to bottom, the Steelers continue to impress and they still don't have star running back Le'Veon Bell (suspension) back yet. This team is scary good.
3.Arizona Cardinals 1-1 (Last Week: 3)
We felt a tough week one loss to the Patriots was a minor gaffe for one of the most complete teams in the league and they responded with a massive home blowout win over the Buccaneers. All is well in the desert, where Arizona can still put up points offensively and crush skulls defensively.
4. Denver Broncos 2-0 (Last Week: 6)
The Broncos move up two spots in our week three NFL power rankings. Denver still needs to find a way to put up points, but they've been just good enough to allow their elite defense to keep them perfect. Losing DeMarcus Ware for a month could bring rough waters, however.
5. Carolina Panthers 1-1 (Last Week: 7)
The Panthers rebounded from a tough week one loss in a big way, by doing as they pleased offensively in week two. Beating the 49ers doesn't gain them much ground, though, while that defense seemed to regress. Losing Jonathan Stewart doesn't help matters, either.
6. Cincinnati Bengals 1-1 (Last Week: 5)
Cincy takes a mild step back after dropping a tough road game to a very good Steelers team. They deserve credit for staying in the game and shutting down Antonio Brown. They still seem legit, but it'd be nice if they could get their running game going.
7. Houston Texans 2-0 (Last Week: 10)
Houston jumps up three spots, as their defense has looked amazing through the first two weeks and their offense has shown signs of life. They're going to need to beat some other teams than just the Bears and Chiefs, however.
8. Minnesota Vikings 2-0 (Last Week: 11)
Minnesota seemed dead after losing starting quarterback Teddy Bridgewater to a shredded knee, but here they are, moving into the top 10 of our weekly NFL power rankings.
Losing Adrian Peterson could be problematic, but Minnesota has looked super legit through two weeks. An elite defense and apparently an improved Sam Bradford just might make this the team to beat in the NFC North.
9. Green Bay Packers 1-1 (Last Week: 4)
Green Bay's defense has stopped the run and gotten after the passer in 2016, but their pass defense continues to kill them on third downs. Mike McCarthy's inconsistent decision-making and lack of commitment to the running game boggles the mind, while we have yet to see a truly elite Aaron Rodgers this season. The Packers are still good, but are they really Super Bowl contenders?
10. Baltimore Ravens 2-0 (Last Week: 13)
Baltimore displayed their resilience by coming back from a 20-2 hole in week two. Beating the Browns and Bills to start the year doesn't make them a threat yet, but they look balanced enough on both sides of the ball to develop into a contender.
11. New York Giants 2-0 (Last Week: 14)
The G-Men went out and paid up for defense and through two weeks it's worked. Shutting down the Saints in week two was impressive, while New York has pulled out two close games to start the year. That being said, they still can't run the ball and 18 points per game won't get it done against elite competition.
12. Seattle Seahawks 1-1 (Last Week: 8)
Seattle doesn't look like a title contender at the moment, as a rough week two understandably bounces them from the top 10 of our week three power rankings.
Russell Wilson and this Seattle team is in a bad way. They've mustered just 15 total points through two weeks, barely getting past Miami at home and falling to the lowly Rams in Los Angeles. Their o-line is trash, Wilson is hobbled and they can't run the ball. Don't look now, but they might be in serious trouble.
13. Kansas City Chiefs 1-1 (Last Week: 9)
Kansas City has been a mixed bag in 2016, having stormed back for a clutch in in week one and narrowly losing in a tough defensive battle in week two. They've yet to put a complete game together, however, which may suggest this team doesn't have a true identity.
14. Oakland Raiders 1-1 (Last Week: 12)
Oakland was pitched as a young team on the rise thanks to an explosive offense and gritty defense. Through two weeks the offense has shown up, but the defense has yielded 69 points. If the Raiders are going anywhere in 2016, that defense will need to turn things around.
15. Detroit Lions 1-1 (Last Week: 15)
Detroit is another team that hasn't shown us their true colors yet. Through two close games, they've ended up on each side and have exhibited elite offense and elite defenses once. If they can put both together they could be one of the biggest surprises in the league. Unfortunately, that's easier said than done.
16. New York Jets 1-1 (Last Week: 16)
The Jets lost a close one in week one and responded with a fantastic performance in a week two win. Beating the Bills in Buffalo means something with both teams having their backs against the wall, but if New York's defense can't get better, it may not matter.
17. Dallas Cowboys 1-1 (Last Week: 22)
Dak Prescott and Ezekiel Elliott were both better in a week two win, but one has to wonder if Dallas merely benefited from Kirk Cousins messing up. Regardless, Dallas is 1-1 and one step closer to a Tony Romo return.
18. Tampa Bay Buccaneers 1-1 (Last Week: 23)
Everyone who praised Jameis Winston in week one looked like a fool after week two, as he took an enormous step back with five turnovers in a brutal blowout loss. Tampa Bay is still a team to watch, but they clearly have some inconsistencies they need to iron out.
19. Atlanta Falcons 1-1 (Last Week: 25)
The second you think Atlanta is a soft team that is going nowhere, they storm into Oakland and get a road win. Their offense has looked strong through two weeks, but there's no doubt Dan Quinn needs to get that defense playing better.
20. Philadelphia Eagles 2-0 (Last Week: 26)
Carson Wentz looks like a seasoned veteran and this Eagles defense just might be legit. Philly moves up, but let's keep in mind they've housed the Browns and Bears. They still have a lot to prove.
21. San Diego Chargers 1-1 (Last Week: 27)
The Bolts could have mailed it in after choking against the Chiefs and losing both Keenan Allen and Danny Woodhead. Instead, they decimated the Jaguars and looked pretty good doing it. The injuries could add up, but for now the Chargers are around for the party.
22. Indianapolis Colts 0-2 (Last Week: 18)
Indy has fought hard in two very different games but has little to show for it. Beating the Broncos in Denver is a tall order, though, so there is still hope for the Colts. The reality of Andrew Luck having to do everything on his own hasn't changed, however.
23. Tennessee Titans 1-1 (Last Week: 28)
The Titans were written off by many after a week one loss, but their defense suddenly seems legit and getting to 1-1 deserves some respect. Even more important was the clutch play of Marcus Mariota, who will undoubtedly be the key to Tennessee's potential rise.
24. New Orleans Saints 0-2 (Last Week: 20)
The Saints actually played some defense, but their offense didn't show up and their road woes continued. The silver lining is they've lost both games by a combined 4 points, but the harsh reality is they just aren't closing games.
25. Buffalo Bills 0-2 (Last Week: 17)
The Bills are 0-2 and offensive coordinator Greg Roman got canned a day after his offense put up 31 points on a good defense. That doesn't make much sense, and with the way things are going, neither does Buffalo finally getting back to the playoffs in 2016.
26. Miami Dolphins 0-2 (Last Week: 24)
You have to admire Miami's spirit, as they never gave up in a tight week one loss and used a Jimmy Garoppolo injury to jump start what should have been a blowout loss. The Dolphins aren't good, but if they keep refusing to quit, they can only get better.
27. Washington Redskins 0-2 (Last Week: 19)
The Redskins stepped it up a bit defensively in week two, but two major issues remain: this team can't run the ball and Kirk Cousins is making horrible decisions. They're still talented enough to turn this around, but this is the exact start this team wanted to avoid.
28. Jacksonville Jaguars 0-2 (Last Week: 21)
A week after getting praise for merely hanging with the Packers on their home field, the Jags lay an egg in San Diego. That sexy playoff team everyone was excited about is fading fast behind an awful running game, overrated defense and a sea of turnovers from Blake Bortles. The talent is still there, but Jacksonville needs to produce results – fast.
29. Los Angeles Rams 1-1 (Last Week: 32)
As horrendous as the Rams were in week one, they deserve a boost after giving L.A. fans a big win in their return to California. Shutting down the Seahawks was impressive, but this still isn't a good team and Case Keenum is holding them back. The Jared Goff to the starting lineup countdown is in full force.
30. San Francisco 49ers 1-1 (Last Week: 30)
The Niners destroyed the Rams and then actually put up a mild fight in Carolina. That being said, their defense was exposed and we saw yet again that Blaine Gabbert really isn't the answer.
31. Cleveland Browns 0-2 (Last Week: 31)
Josh McCown made the Browns fans believe again in a wild first quarter, then fell apart thanks to a shoulder injury. Going forward Cleveland is looking at Cody Kessler at their starting quarterback and in completely unrelated news, the world is ending.
32. Chicago Bears 0-2 (Last Week: 29)
Jay Cutler fell apart, Chicago's defense couldn't hold up and Jeremy Langford somehow regressed. The Bears got a mulligan for a tough week one matchup but ultimately showed us in week two that, nope, they're awful.