Hide Bonus Offers
| | | | | |
| --- | --- | --- | --- | --- |
| #1 | Bovada Sports | 50% Up To $250 | Visit Site | Bovada Sports |
| #2 | BetUS | 125% Up To $2,500 | Visit Site | BetUS |
| #3 | MyBookie | 100% Up To $1,000 | Visit Site | MyBookie |
| #4 | Everygame | 100% Up To $500 | Visit Site | Everygame |
| #5 | BetOnline Sports | 60% Up To $1,000 | Visit Site | BetOnline Sports |
Week 2 NFL Betting – Free Picks for the Weekend's Games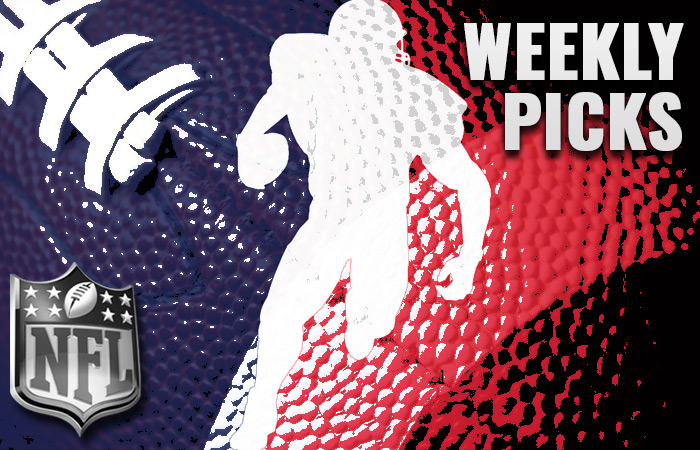 Week 1 in the NFL was full of surprises.
Nobody expected the Bucs to go into the Big Easy and dismantle the Saints, nor were the sharps keen on the Jets blowing out the Lions on Monday Night Football.
With the Week 2 slate now on the horizon, it's time to forget about last week and focus on the present.
In all, we have 14 NFL games taking place on Sunday, and if you don't think there is any value out there, then you need to look closer.
Or you need to spend the next few minutes reading my blog, as I detail five games that I think are worthy of your attention.
It's still early, and nothing is set in stone, but I already sense a few teams that have their eyes set on the big prize. Unfortunately, there are some others that may not be as good as some initially thought.
For example, I'll start with a game that I think is offering a price that can be taken advantage of.
Kansas City Chiefs at Pittsburgh Steelers
I know that the Steelers are a much better team when playing at Heinz Field as opposed to playing on the road, especially the play from their starting quarterback, Ben Roethlisberger.
But after seeing them choke away a game against the Browns last weekend, I'm worried this team still isn't focused on the task at hand. Clearly, the distractions caused by the ongoing contract dispute with star running back Le'Veon Bell aren't making things easy, nor is the lack of leadership being displayed by their head coach, Mike Tomlin.
I don't think the Steelers are anywhere near firing on all cylinders, which is what they would need in order to hang with the likes of Kansas City.
I know the Bolts were without Joey Bosa this past Sunday, but the way the Chiefs marched the ball up and down the field against a solid Chargers D was eye-opening. Patrick Mahomes looked sharp as nails, and Tyreek Hill is continuing to prove that he is among the upper echelon of wide receivers in the National Football League.
The Chiefs certainly have some holes in their defense, and the Steelers should be able to move the chains and put up some points at their home field.
But I think that Andy Reid's squad at the very least plays this game extremely close, if not pulls out the victory.
Given that I think a more appropriate line would be KC +2 or +2.5, I'll gladly take the 4-and-a-half points here. Plus, laying -103 as opposed to -110 never hurts!
PICK
Kansas Chiefs (+4.5)
-103
New England Patriots at Jacksonville Jaguars
Well, according to Jags corner Jalen Ramsey, Tom Brady "doesn't suck."
Well, according to that thing called DATA, here's what Tom has done in his career against the Jacksonville defense.
In 8 career games against the Jaguars, Brady is a perfect 8-0 and has completed nearly 72% of his passing attempts. He has thrown 19 touchdowns compared to just 2 interceptions and has a quarterback rating of 114.5.
So yeah, I guess Jalen is right. Tom "doesn't suck."
Seriously, though, why add motivation to a player and a team who already executes like a well-oiled machine? I like the Jaguars this season and think they have a good team. But picking them against the world-class Pats, even at home, isn't something I'm even remotely close to willing to do.
Listed as a "pick'em," I have to imagine that the sharp money comes in on New England before Sunday afternoon.
Jacksonville is going to be stout enough to slow down just about every offense they play throughout the year. But then again, a Tom Brady-led offense isn't just like any other offense in the league.
Look for the Jags to play hard, but I don't expect them to be able to maintain the level of excellence that New England will for all 60 minutes.
PICK
New England Patriots (PK)
-110
Philadelphia Eagles at Tampa Bay Buccaneers
News alert, everyone: Ryan Fitzpatrick is not the best quarterback in the NFL and will come back down to Earth in Week 2.
I know he'll be energized after his Week 1 performance, and the Bucs are playing at home, but let's be real here.
Eagles defensive coordinator Jim Schwartz has the tape from last Sunday's contest against the Saints, and I can assure you that "Fitzmagic" doesn't go off like that again. In fact, the pressure that the Eagles pass rush will be applying could make the Buccaneers journeyman QB look like nothing more than the sluggish backup that he has been for the majority of his career.
Meanwhile, although the Eagles offense struggled to find the end zone against a pretty solid Falcons defense, they should bounce back nicely versus a much less competent group in Tampa Bay, who allowed 40 points in their opener.
Philly will still be without the services of Carson Wentz and Alshon Jeffery, but Nick Foles should have no problem airing it out against a secondary who allowed 432 passing yards last week in New Orleans.
This game could still look somewhat sloppy, as the Eagles won't look their best until they are fully healthy.
But I'm not buying into the hype surrounding the Bucs Week 1 upset, and I sure as heck don't think they'll have an opportunity down the stretch to win this ball game.
I'd book this bet now, because I'm sure this will get to 3.5, if not 4, by the time the game kicks off.
PICK
Philadelphia Eagles (-3)
-123
Detroit Lions at San Francisco 49ers
The Lions looked horrendous on Monday night in front of their home fans. Playing against a suspect Jets team, Detroit completely went out and laid an egg – let's just call a spade a spade.
Players in the NFL have a short memory, though, and I can promise you that Matt Patricia has his group focused on the 49ers this week.
San Francisco is coming off a 24-16 loss on the road at Minnesota, but when you look deep into the box score, you'll realize that the Vikings had this one in hand the entire game, leading 24-6 as the third quarter wound down.
As great of an offensive mind as Kyle Shanahan has been throughout the course of his career, he has yet to prove he can be an effective head coach at this level. Of course, the same goes for the Lions lead man, Matt Patricia, as he has spent his coaching days under the tutelage of the great Bill Belichick.
I know the general public is infatuated with Jimmy Garoppolo, and I'm sure they'll be on the 'Niners after seeing how porous the Lions looked on MNF.
So I'll be where I normally am, opposite the casual bettors.
Look for Stafford and the Lions to play much, much better and perhaps even pull off the road upset.
PICK
Detroit Lions (+6)
-110
Oakland Raiders at Denver Broncos
If you watched the second half of the Raiders game against the Rams on Monday night, then you probably don't have much confidence in Derek Carr or Jon Gruden.
But I'm not going to hit the panic button after Week 1, especially when you consider that the Raiders were playing the likes of the Los Angeles Rams, a team who is on the short list of serious Super Bowl contenders.
Now Gruden gets to bounce back in a much more manageable situation, albeit this game is taking place at Mile High Stadium in Denver.
The Broncos were also at home last week and were able to fend off the Seattle Seahawks in a closely contested game. One might assume they'll have an easier matchup this time around, but I wouldn't start counting any chickens before they hatch.
I know Jon Gruden signed a $100 million contract in the offseason, but I promise you'll he'll start feeling the outside pressure if this team doesn't show up this weekend. Derek Carr had an abysmal second half, and I know he is eager to right the ship here in Week 2.
I don't really trust Broncos HC Vance Joseph, making me have a hard time seeing the "Orange Crush" put the Raiders away in this one.
Just like with the Lions and 49ers, I expect this game to go down to the wire.
That means I'll take the Raiders and 6 points and be happy about laying just -105.
PICK
Oakland Raiders (+6)
-105
Review
If you don't agree with my picks, feel free to head to BetOnline right now and place the wagers that are catching your eye.
The season is still young, and we'll continue learning more and more about each team as every Sunday passes. In the meantime, all I can do is put my best foot forward with the information I have at hand.
You can see the handful of games I'll be targeting in Week 2, and I'll even be posting my thoughts about the Seahawks and Bears Monday Night clash tomorrow afternoon.
Until then, good luck with your picks, and I hope your bank account grows over the weekend!