Week 13 NFL Prop Bets: How Will Josh Gordon Fare in His Return?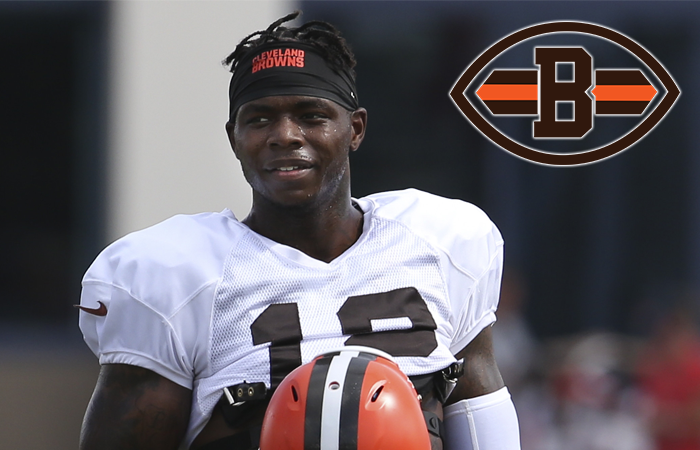 The 2017 NFL season hasn't gone as planned for the Cleveland Browns. Following a horrific 1-15 season, the team seemed to piece together a strong draft and appeared ready to make huge strides.
Entering week 13, it's impossible to say that's the case, as Hue Jackson's crew has yet to win a game. This marks the second straight season Cleveland has marched into week 13 in search of their first win, and Vegas doesn't love their chances to make that happen.
It's funny that they face the Los Angeles Chargers, though. The Browns got their first (and only) 2016 win over Philip Rivers in co. and will clearly be out to do that again. The oddsmakers don't like their odds, however, as the Browns come in as clear underdogs with a ridiculous +14 point spread.
Not only are the Browns winless and going up against a surging Chargers squad, but there is a key difference between this meeting and the one of a year ago. Unlike last season, the Chargers are at home and don't have to travel across the country to play in Ohio.
Suffice to say, things aren't looking great for the Browns, who stand in at 0-11 and could very well be 0-12 by week's end.
The lone bright light? Star wide receiver Josh Gordon is finally returning to the field.
Josh Gordon's Return
Gordon took the league by storm back in 2013, when he finished his second year in the league with a dazzling 87 catches, 1,646 receiving yards and 9 touchdowns.
The talent was clear to see back then, but Gordon has had difficulty keeping himself out of trouble ever since. That led to a suspension back in 2014 – his last season as an active member of the NFL – where he was limited to just five games.
Gordon didn't make great use of his time on the field in 2014, as his big-play ability wasn't as evident with just 24 catches, 303 receiving yards and no scores.
It's true that Gordon has never had stellar quarterback play at his side, but he's seemingly always been dealing with some type of issue related to substance abuse or anxiety.
The obvious hope is that Gordon returns with a bang to close out this season, proving to be a worthy piece of Cleveland's puzzle for the future, or at least a trade chip.
Whether or not he can make an immediate impact remains to be seen, but the Browns aren't wasting any time pushing him back onto the field.
Head coach Hue Jackson has suggested the troubled receiver has to earn his spot on the team, but it sounds like he's talking more about his status on the team, long-term.
Gordon is slated to start immediately in week 13:
#Browns HC Hue Jackson on Josh Gordon: "Yeah, he's going to start right away."

— Nate Ulrich (@NateUlrichABJ) November 30, 2017
That could (and probably will) end horribly against a good Chargers defense, but Gordon hypothetically still has the size and speed to be a terror.
There will be rust to shake off after a three-year layoff, but NFL betting sites are curious how he'll end up faring in his first game back.
Josh Gordon Prop Bets
Bovada is currently the best spot for Josh Gordon wagers, as bettors can place money down and see if they can get on the right side of Gordon's receiving stats in his 2017 debut.
There are two engaging Josh Gordon specials to consider:

Total Receiving Yardage
The first Josh Gordon prop bet is in regards to his total receiving yardage. This will be his first game in three years, so Bovada is actually starting the bidding fairly low:
Over 39.5 (-120)
Under 39.5 (-120)
The matchup isn't great and Gordon will understandably be rusty, but the Browns are 0-11 and have literally nothing to lose. Gordon is a big target with raw speed, too, so he truly only needs one big play down the field to hit the Over here.
If the number were higher, I'd hesitate mildly. However, Cleveland wants to see if this kid is worth backing heading into next year and they also want to use his talent to avoid just the second 0-16 run in league history.
I'm not sure the latter happens just yet, but if Gordon is going to be on the field as much as reports suggest, I'll take the Over.

Total Receptions
The second bet refers to the number of catches Josh Gordon will haul in during his first game back.
Again, the matchup isn't good and he will undoubtedly have some issues early on, but this is again a pretty low Total Bovada is offering:
Over 3 (-120)
Under 3 (-120)
I like the Over with this one, too, seeing as four catches is not a lot and this is a guy who was routinely targeted like crazy in the past.
Even if the Browns get Gordon the ball on short outs, slants or screens, he's bound to get the ball in his hands enough to test out his game speed.
Overall, these are low-level prop bets that I can see easily panning out. The reality is that a game where Gordon catches 4 balls for 40 yards is not a great comeback outing. Nobody is going to get excited about that and it won't come off as impressive.
However, that pedestrian line is extremely doable and it's very possible he gets it.
And while anything around that wouldn't be considered a great line, it will at least be a winning line if you take one/both of these wagers.
Ultimately, everyone needs to take a wait-and-see approach with Gordon. He was a raw and troubled talent coming into the league and in hindsight, he struck it big in the NFL too early.
He's admitted all of his wrongdoings and seems to be ready to finally get back into the league's good graces. I think he can get into bettor's good graces this week, as well.