Week 11 NFL Power Rankings: Green Bay Packers Take a Tumble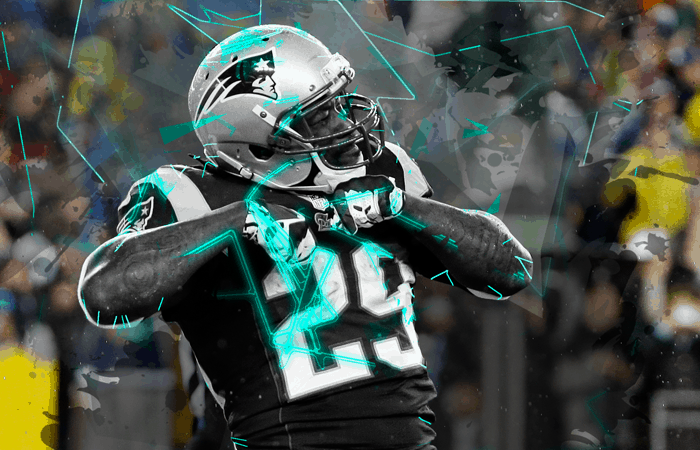 The NFL is undeniably a "what have you done lately" business, and in that vein, there are several teams that either haven't done much or simply haven't done enough. The Green Bay Packers fall under the latter category, as Aaron Rodgers and co. have put up some decent numbers over the past three weeks, but have found themselves with zero wins in the process.
Going into week 11, the Pack is certainly not back and they are surely struggling to regain their footing during an ugly 4-5 start. Green Bay was regarded as a title contender ahead of the 2016 NFL season, with most betting sites giving them good Super Bowl odds.
Their odds (now just +2500 at Bovada) have dipped considerably and with the pressure mounting, few are still looking at the green and gold as legit Super Bowl threats. Needless to say, Green Bay continues their free fall in our weekly NFL power rankings.
See where they land and how the other 31 teams stack up in our week 11 NFL power rankings:
1. Dallas Cowboys 8-1 (Last Week: 2)
It's gotten increasingly more difficult to deny the Dallas Cowboys the top spot. Not only are they playing well (and winning) with two key rookies operating on offense, but they literally haven't lost since a one-point defeat in week one.
Tony Romo officially passed the torch to Dak Prescott recently, so there is no longer any drama holding this team back. With key wins over the Steelers, Packers and Bengals this year, Dallas seems very much like the real deal. For the moment, they ascend to our top spot and at the very least look like the team to beat in the NFC.
2. New England Patriots 7-2 (Last Week: 1)
New England was a perfect 4-0 with Tom Brady at the helm, but they finally lost in week 10 in a tough battle with the Seattle Seahawks. Brady was fine in the game, but New England's defense got exposed. If the Pats can't shake that loss off, it's worth wondering if Brady can carry them the rest of the way.
For now, it's just one close loss and just their second on the year. That drops the Pats out of the top spot, but they still look like the top team in the AFC and arguably might still be the best team in the entire league.
3. Oakland Raiders 7-2 (Last Week: 3)
Oakland sticks at our third spot in the week 11 NFL power rankings despite remaining idle on their bye week. Derek Carr and co. deserve the respect, as they're 7-2 in an extremely competitive AFC West and own big wins over the Broncos and Falcons.
The Raiders play games a little too tight and their defense has a lot of question marks, but at least right now they look like a legit title contender.
4. Kansas City Chiefs 7-2 (Last Week: 5)
It's still tough to see the Chiefs making any real noise come playoff time, but we can't sweat their record or resilience. Like them or not, KC is 7-2 and staged a very impressive comeback against the Panthers in Carolina this past week. Getting healthy could help this team a ton, but it's fair to wonder if they can win their division or make a deep run with Alex Smith at the helm.
5. Seattle Seahawks 6-2-1 (Last Week: 6)
Seattle had a rough stretch for a while there, but over the past two weeks seemed to at least figure things out on the offensive end. Getting Russell Wilson back to full health has clearly aided their two-game winning streak and their defense remains good enough to keep them in the title contention conversation.
6. Denver Broncos 7-3 (Last Week: 7)
Winning a game on a two-point conversion is a thing of pure magic. Denver should have lost to the Saints, yet they pulled the win out and live on. They remain in contention for the AFC West and when it's all said and done, they still might be a serious title threat again. I'm just not sold on this team with Trevor Siemian guiding them, however.
7. Atlanta Falcons 6-4 (Last Week: 4)
Just when you think the Falcons are starting to look like a legit Super Bowl threat again, they come up lame in Philly. Philadelphia is surely a tough place to play, but it certainly seems that Matt Ryan and co. tend to bottom out just as they start getting us excited. That type of inconsistency keeps them from getting higher.
8. New York Giants 6-3 (Last Week: 13)
Eli Manning and co. could have folded this past week on MNF, but they responded nicely and beat the Bengals. Instead of caving after a slow 3-3 start, the Giants have rattled off three straight wins and have kept themselves in the running for the NFC East title. I'll need to see more to be a true believer, but it's obvious that Big Blue is on the right track.
9. Miami Dolphins 5-4 (Last Week: 9)
Another team on the right track are the Dolphins, who look nothing like the disastrous unit that began 2016 at just 1-4. Adam Gase has correctly leaned hard on Jay Ajayi and the defense has responded with solid play, as well. The less Ryan Tannehill is involved in the offense, the better. It's tough to love the long-term prospects of keeping the ball out of your quarterback's hands, but you can't knock the ride the Fins are currently on.
10. Philadelphia Eagles 5-4 (Last Week: 10)
Normally beating a good team like the Falcons would send you up a good amount in our weekly NFL power rankings, but the Eagles have been all over the place in 2016 and are incredibly tough to trust. Raw rookie passer Carson Wentz continues to have his ups and downs and ultimately will probably be why this team doesn't make the playoffs. For now, however, they got a big win and are back over .500.
11. Houston Texans 6-3 (Last Week: 15)
At some point we're going to have to ignore the fact that Brock Osweiler is so bad and give credit to the Texans for getting wins in spite of him. It's very difficult to envision this team actually making a deep playoff run given their lethargic passing game, but 6-3 is 6-3. If J.J. Watt can make it back and Osweiler can show any signs of progress, this is still a team we need to watch out for.
12. Detroit Lions 5-4 (Last Week: 16)
No one knows exactly what to make of the Lions, who beat the Vikings in their last game, but have lost winnable games throughout the year to inferior teams. As they stand, they technically hold the lead in the NFC North and are quietly an interesting playoff contender.
The Lions aren't a team to truly fear, as they can't defend or run the ball consistently. However, Matthew Stafford has enjoyed a strong 2016 and the Lions can put points on the board. When that translates to a record over .500, it's time to take notice.
13. Washington Redskins 5-3-1 (Last Week: 19)
The Redskins continue to surprise this season, as they started the year in an ugly 0-2 hold and have pressed back to go on a 5-1-1 run. Kirk Cousins and co. are really piecing together some quality tape on offense, while the Washington defense also seems to be coming around. A big win over the Vikings keeps them in contention in the NFC East, while a huge home clash with the Packers this week might tell us just how good this team truly is.
14. Minnesota Vikings 5-4 (Last Week: 8)
The Vikings tumble down our week 11 power rankings, as they have dropped four games in a row and look like a shell of the team that started 5-0. The Super Bowl talk has dried up quickly, as Minnesota suddenly barely looks like a playoff contender.
Minnesota has a ton of issues, as they can't protect Sam Bradford, they're not running the ball effectively and even their vaunted defense is showing creases. A massive showdown with the Arizona Cardinals this week could be the tipping point on a season that is quickly spiraling out of control.
15. Tennessee Titans 5-5 (Last Week: 21)
It's probably time to call the Titans a solid team that is very much on the rise, as Marcus Mariota is red hot and Tennessee has found a way to crawl back to .500 after demolishing the Packers in week 10. Tennessee still has major red flags on defense, but they are clicking at the right time and remain just two games back in the AFC South.
16. Arizona Cardinals 4-4-1 (Last Week: 14)
Ditto for the Cardinals, who barely squeezed out a win over the ghastly 49ers in week 10 to get back to .500. Arizona was supposed to be a true title threat after making it to the NFC title game a year ago, but they've been drowning in mediocrity all year long.
David Johnson and a talented defense still give the Cards a chance to move higher in our weekly NFL power rankings, but we need to see more before the take a big leap.
17. Pittsburgh Steelers 4-5 (Last Week: 11)
A leading Super Bowl favorite during the preseason, the Steelers are tumbling hard after a third straight loss in week 10. Ben Roethlisberger and co. still have a loaded offense and plenty of time to right the ship, but things have simply not been clicking for the past few weeks.
The silver lining, of course, is that the Steelers remain very much in contention for first place in the AFC North, a weak division they now will almost certainly have to win to sneak into the playoffs.
18. Green Bay Packers 4-5 (Last Week: 12)
Green Bay is in absolute shambles following a blowout loss to the Titans, which gave them three straight defeats and dropping them to an uninspiring 4-5. Injuries have bogged the Packers down considerably on defense, while a predictable offense hasn't performed up to expectations, either.
Green Bay is luckily still in the race for the NFC North, but as they stand they are severely beaten up and don't look at all like a title threat. That isn't at all what they looked like in the beginning of the year, when numerous online betting sites had them pegged as Super Bowl favorites.
19. San Diego Chargers 4-6 (Last Week: 17)
The football gods have not been kind to the Bolts, who once again were in a game late and blew it. This latest loss was on Philip Rivers, who tossed four picks, with one being the decisive pick-six.
Rivers and co. have battled a litany of injuries and close games, so it's safe to say simply hanging around at 4-6 has been a win. San Diego will look to keep fighting in week 11, but a loss to Miami has likely ended any chances of sneaking into the playoffs this year.
20. New Orleans Saints 4-5 (Last Week: 18)
New Orleans has been a mild surprise this year, as they have been very competitive and have now lost two very tight games at home that they probably should have won. This team could easily be 6-3 or better right now, but a bad defense and some plain, awful luck have really hindered them.
Drew Brees and this Saints offense remain as dangerous as ever, but it's fair to wonder if this latest loss – via a returned blocked extra point – spells the end of their 2016 run.
21. Buffalo Bills 4-6 (Last Week: 20)
Buffalo has been a team of runs in 2016, as they started in an 0-2 hole, ripped off four wins and have now dropped their last four. The schedule has not been kind, but no matter how you slice it, Rex Ryan's team has not been good enough over their latest stretch. Because of that, it's worth wondering if the Rex Ryan era is already over after just two seasons.
22. Indianapolis Colts 4-5 (Last Week: 24)
Indy couldn't move far after a bye week, but their win two weeks ago in Green Bay has them back in contention for the AFC South. Andrew Luck is too good to be glued to a losing team, and it's still possible he has the goods to raise up an otherwise mediocre team. He'll have another chance to do just that in week 11, when Indy hosts the Titans in a massive divisional clash.
23. Baltimore Ravens 5-4 (Last Week: 25)
Baltimore looked to be unraveling just weeks ago, after the followed up a 3-0 start with an ugly four-game slide. Joe Flacco and co. rebounded nicely over the last two weeks, however, as they outlasted the Steelers in week nine and blew out the Browns in week 10. Baltimore still has a ways to go and will have the Steelers and Bengals nipping at their heels, but for the moment they remain in the driver seat for the AFC North crown.
24. Carolina Panthers 3-6 (Last Week: 22)
For a second there it looked like Cam Newton and co. would win their third game in a row and last year's NFC Super Bowl representative would again have newfound playoff life. Carolina really blew it in week 10, however, as two key turnovers sparked a comeback for the Chiefs. Blowing a 17-0 lead when your season on the line is never well received and it almost certainly marks the end of Carolina's 2016 playoff hopes.
25. Cincinnati Bengals 3-5-1 (Last Week: 23)
Cincinnati's 2016 theme continues to be "close, but no cigar". It's rarely good enough to simply compete in the NFL, but that's been the sad story for the Bengals this year, as they got healthy too late and now are floundering at 3-5-1.
The AFC North still isn't remotely decided, of course, so there is still breathing room for Andy Dalton and the Bengals. Their turnaround needs to start immediately in week 11, however, where a game against the Bills is as "must win" as it gets.
26. Tampa Bay Buccaneers 4-5 (Last Week: 26)
Jameis Winston and company have proven all year long that they're not ready to be a playoff team, but there's no knocking Tampa Bay's competitiveness for much of 2016. They didn't need to compete that much in week 10, however, as the Bucs got a rare easy win by housing Jay Cutler and the Bears.
It's unlikely the Bucs gain any ground on the NFC Wild Card bid they seek, but they oddly remain within striking distance of the Falcons in the NFC South. They probably need to get to at least 10-6 to have a shot at the division, however, so upsetting the Chiefs in Kansas City this week will be the goal.
27. Los Angeles Rams 4-5 (Last Week: 29)
Finally making the switch to Jared Goff should pay off in the long-term, but Rams fans will collectively admit it's probably "too little, too late". Goff probably isn't ready to help the Rams push their way into postseason play this year, but anything is better than what Case Keenum was giving them.
28. New York Jets 3-7 (Last Week: 27)
The Jets are in rough shape these days, as Ryan Fitzpatrick was a bust re-signing and their defense fell off the map. Todd Bowles has a lot of questions to answer going into next year, but the first has to be what he's going to do under center. Bryce Petty wasn't good enough to ignite hope last week and it's tough to imagine that being different in the second half of the year.
29. Jacksonville Jaguars 2-7 (Last Week: 30)
The Jaguars continue their slide, having lost four straight games and often not looking like a team on the brink of a serious turnaround. Jacksonville simply shrunk in the face of the hype this year, while it's become painfully obvious that Blake Bortles might not be the answer under center.
30. Chicago Bears 2-7 (Last Week: 28)
A week after shocking us all with a great performance in a win over the Vikings, the "real" Jay Cutler showed up in a horrific loss to the Buccaneers. Cutler is clearly not long for Chicago at this point and with Alshon Jeffery out for the next four weeks (suspension), things could get even uglier for the Bears.
31. San Francisco 49ers 1-8 (Last Week: 31)
You can't knock the 49ers' effort in week 10, as they gave a superior Arizona team a real fight before losing a tight 23-20 battle. Colin Kaepernick wasn't half bad in this one, but the loss still marked San Francisco's 8th straight defeat and was another reminder of just how bad this team is. Chip Kelly will have his work cut out for him to improve this team in 2017 – let alone get another win this season.
32. Cleveland Browns 0-10 (Last Week: 32)
For the longest time the Browns could at least hang their hat on being a competitive team that was close to their first win, but that hasn't been the case in two straight blowouts. Injuries and a lack of talent have held Cleveland back all season, but their ability to stay in games is now going backwards.
None of that is good news for an 0-10 team that really doesn't have many winnable games left on the docket. A big divisional game this week against the Steelers will almost surely drop them to 0-11 and inch them one step closer to that dreaded 0-16 mark.