Washington Redskins' Chances of Winning Super Bowl 55 – Odds, Analysis, and Prediction

There is hope on the horizon for fans of the Washington Redskins. The team was a mitigated disaster during a forgettable 3-13 campaign last season, but the franchise is headed back in the right direction.
Adding a superstar pass rusher like Chase Young via the 2020 NFL Draft can only help, while the team is also under sound direction with Ron Rivera taking over as head coach.
Should Redskins fans be even more optimistic and dream of a potential turnaround that leads to the franchise's first title since 1991?
Let's see what the odds and logic tell us about Washington's 2020 fortunes.
Redskins' Super Bowl Odds for 2021
BetOnline (+25000)
Bovada (+12500)
SportsBetting.ag (+25000)
MyBookie.ag (+10000)
Super Bowl odds are subject to change every single day, but right now, we can see one thing pretty clearly — the top NFL betting sites don't expect the Redskins to win it all in 2021.
If you do bet on the Redskins to win the Super Bowl this year, though, BetOnline or SportsBetting.ag figure to be your best options. Those sites list the Redskins as massive longshots, but the +25000 price tag is pretty hard to ignore.
That said, the Redskins do have a lot working against them, and starting with where the oddsmakers price them isn't a bad idea. Regardless, there is hope for all NFL teams going into each season. Join me as I break down both sides of Washington's plight to achieve glory.
Why the Redskins Can Win SB 55
It's not easy to formulate a rock-solid argument for the Redskins, but a great place to start is the NFC East. Any kind of improvement could give Washington a chance to at least make the playoffs, as a 9-7 record won this division a year ago.
Even if it takes more to claim this division, getting to face the Giants twice and potentially seeing Dallas or Philadelphia struggle could aid the Redskins.
Beyond that, the other big asset for the Redskins is their defense.
Washington got burned by a bad offense a lot in 2019, but they have a defensive-minded head coach calling the shots and just landed a marquee pass rushing prospect in Young.
Young joins a solid pass rushing group that ranked 10th in sacks last year and will only be getting better.
Rivera's defense is extremely talented with Jonathan Allen and Daron Payne up front, he has three nasty pass rushers to work with, and Landon Collins quarterbacks the back of the secondary.
If Dwayne Haskins can take a big step forward, he could act as more of a game-manager as Washington's defense turns them into a title threat overnight.
Why the Redskins Won't Win SB 55
The big problem with believing in the Redskins is the fact that while their defense has talent, it really didn't perform well in 2019.
Rivera and Young coming to town really could change that, but this defense still allowed over 27 points per game.
The pass rush was good (and will be better), but the secondary gave up the third-most passing touchdowns (35) in the NFL. Washington's run defense was the second-worst in the league, too.
It wasn't much better on offense. The running game hitched itself to an aging commodity in Adrian Peterson, while the passing game was held back by a learning-on-the-fly Haskins.
Assuming Peterson continues to age (he will) and Haskins doesn't make major strides (he may not), it's easy to imagine the Redskins (gulp) getting worse.
Will the Redskins Win Super Bowl 55?
Almost certainly not. Washington faces very long odds to win it all in 2021, and the NFC East could be getting quite a bit better. The NFC as a whole looks very tough on paper, too.
While the path to Super Bowl 2021 doesn't look particularly easy, it's pretty daunting even for teams fully equipped for the journey.
Washington does have good coaching and a lot of solid veteran help. They also had a nice draft. But they remain at least a couple of years away from seriously contending, and that will require Dwayne Haskins taking a huge jump in his development.
Expecting that in his first season and in Rivera's first year on the job feels like it's asking a bit much.
You shouldn't bet on the Redskins to win it all in 2021, but there is still value to be made with Super Bowl 2021 betting. Check out our NFL blog for a heap more advice and insight.
AUGUST
Casino of the Month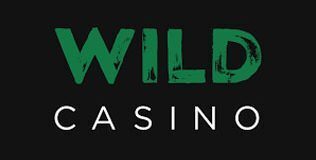 Welcome Bonus
250% up to $5,000
Read Review
Visit Site