Virtual Sports Betting Tips and Strategy

With pretty much all popular sporting events postponed or canceled, the times are tough for anyone who likes betting online. You would struggle to find many options on a daily basis, despite the bookmakers' creativity.
Under such circumstances, many will be looking for alternatives, and one of the available ones is virtual sports. You can place wagers on many options such as football, soccer, tennis, horse racing, and more.
A lot of people wonder if there is any strategy involved in virtual sports. It's hard to provide a straight answer to that question. On one hand, the odds are stacked against you, and there's not much you can do to change that fact. Virtual sports are similar to casino games in that there is a predetermined house edge.
On the other hand, there are several tips that can improve your overall experience and give you a better chance. First, let's take a look at the top sites for betting on virtual sports.
Bet at the Best Virtual Sports Betting Sites
How We Rate

Safety & Security
You should be able to gamble online without fear. So we only recommend licensed sites that use the latest security and encryption techniques.

Bonuses
Maximize your bankroll with fantastic bonuses. Our recommended sites offer valuable bonuses with fair terms and conditions, including manageable wagering requirements.

Games & Betting
The best sites have the best wagering options. That's why you will find extensive games and betting opportunities on our recommended sites.

Banking
Getting your money to and from your account shouldn't be a hassle. We only recommend sites with a variety of convenient banking methods, including cryptocurrency and e-wallets.
One of the tips that works for betting on both virtual and real sports is to stick to the best online bookmakers available. They usually provide better products, more variants to place your wagers, and other perks like more promotions and higher odds.
Furthermore, they have faster payouts, a smooth user interface, and a customer support team that will be there if you have any kind of problem.
Ready for more tips to help you win money betting on virtual sports? Read on!
Don't Bet Too Much
The most obvious advice I can provide is to not bet too much on virtual sports. The idea here is to have some fun, cover for the lack of real sports for the time being, and enjoy the excitement. I have placed wagers on virtual soccer for fun, and it's a surprisingly cool experience.
However, there's no way to prepare for the outcome, research the teams, and perform everything else you usually do to find an edge against the betting sites. It simply doesn't work, which is the reason you should keep your wagers as low as possible.
Even if you start winning at some point, don't fool yourself into thinking that it had anything to do with you. It was pure luck, so keep a cool head and don't bet too much on virtual sports.
Check for Bonuses and Promotions
If there's a certain way to improve the return from your wagers on virtual sports, it's through bonuses and promotions. Some betting sites that offer virtual sports will also have bonuses, free bets, and other special deals that can be used on them.
To be honest, they never provide enough value to make up for the bookmaker's margin, but it's still much better to get the best you can.
That's why I recommend that you explore the bonuses and promotions at your disposal and take full advantage of every single one of them.
Don't Look for Patterns
Most people that place bets have the tendency to look for patterns. While this might be a sensible approach in real sports where they exist for logical reasons that can be recognized and then used for profits, it's not the same in virtual sports.
They are completely random, and there's always a fixed advantage in favor of the bookmaker, exactly as in the casino games. That means that you shouldn't obsess over big streaks and expect them to continue/stop just because they are unusual.
You've probably heard the expression "The wheel has no memory" for the game of roulette, and the same applies here. There is a random generator behind the whole thing, and that's it.
For example, if you are betting on virtual soccer, you might see ten games in a row that finish under 2.5 goals. Most people would be tempted to bet on the over 2.5 goals in this situation, and some will even place a huge wager because they will be expecting the pattern to end.
The reality is that there is no pattern (yeah, it's a reference to The Matrix). The streak was just statistically unlikely, and that doesn't mean it affects the next game in any way; the odds are the same regardless.
Final Words
Desperate times call for desperate measures, so the option of betting on virtual sports is not that bad. They are running around the clock, and they provide quick entertainment to people who love to place wagers on sports.
Following the tips here will help you make the best of the experience. The most important thing is to never forget that you can't build a strategy that wins in the long run, so don't waste your time. Accept virtual sports for what they are and have some fun with them.
For a closer look at the best options out there for you, dive into this breakdown of the best virtual sports genres worth betting on.
AUGUST
Casino of the Month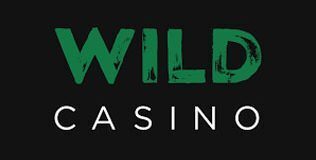 Welcome Bonus
250% up to $5,000
Read Review
Visit Site