How Video Poker Gamblers Wreck Their Odds of Winning (7 Ways)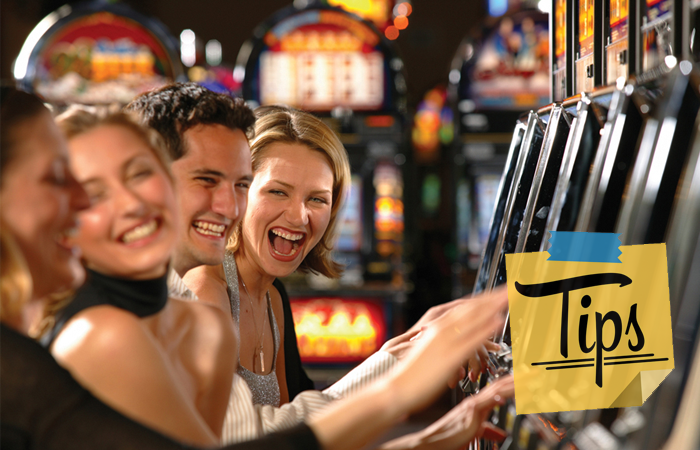 Video poker's popularity comes mainly from the fact that it's a skill based game that gives you a great chance to win. Of course, the key here is that you need to have skill in order to boost your chances of winning.
Far too many video poker players don't have the necessary skills and are throwing their money away. These players further sabotage their chances of success by making several common mistakes.
That said, let's look at these gaffes so you can avoid them and give yourself the best chance of winning.
1. Not Knowing the Best Video Poker Games
One good quality of video poker is that it offers a large variety of games. This gives you a chance to try new variations and keep the game fresh.
The important thing to remember here is that each video poker variant offers different payback.
Some players don't realize this and sit down to random video poker machines. This is an obvious problem because you might be playing games with low payback.
Here are some of the best games that you'll find in video poker:
Full pay Deuces Wild = 100.76% payback
Full pay Joker Poker = 100.64%
10/7 Double Bonus = 100.17%
Loose Deuces Wild = 100.15%
10/6 Double Double Bonus = 100.07%
Triple Bonus Plus = 99.80%
Not So Ugly Ducks Deuces Wild = 99.73%
Super Double Bonus = 99.69%
9/6 Jacks or Better = 99.54%
8/5 Bonus Poker = 99.17%
Obviously, the goal is to play any game that offers over 100% payback. But the catch is that you can only find these machines in certain Nevada casinos.
Of course, this isn't to say that you still can't find good video poker machines like 9/6 Jacks or Better (JoB) in your local casino.
The key is to know what the best machines are – both under and over 100% payback – so that you know what to look for.
2. Ignoring Pay Table Differences
Another aspect to video poker game selection is knowing how to spot differences in pay tables. After all, every video poker game has different pay tables that affect the overall payback.
The goal is to find the best table (a.k.a. full pay) for the game(s) that you're interested in. But far too many players fail to do this, or simply don't know what they should be looking for.
The key is to know the top pay tables for whatever games you're searching for. Let's look at an example using 9/6 JoB and 8/6 JoB.
9/6 Jacks or Better
| Hand | 1 coin | 2 coins | 3 coins | 4 coins | 5 coins |
| --- | --- | --- | --- | --- | --- |
| Royal flush | 250 | 500 | 750 | 1000 | 4000 |
| Straight flush | 50 | 100 | 150 | 200 | 250 |
| 4 of a kind | 25 | 50 | 75 | 100 | 125 |
| Full house | 9 | 18 | 27 | 36 | 45 |
| Flush | 6 | 12 | 18 | 24 | 30 |
| Straight | 4 | 8 | 12 | 16 | 20 |
| 3 of a kind | 3 | 6 | 9 | 12 | 15 |
| 2 pairs | 2 | 4 | 6 | 8 | 10 |
| Jacks or better | 1 | 2 | 3 | 4 | 5 |
8/6 Jacks or Better
| Hand | 1 coin | 2 coins | 3 coins | 4 coins | 5 coins |
| --- | --- | --- | --- | --- | --- |
| Royal flush | 250 | 500 | 750 | 1000 | 4000 |
| Straight flush | 50 | 100 | 150 | 200 | 250 |
| 4 of a kind | 25 | 50 | 75 | 100 | 125 |
| Full house | 8 | 16 | 24 | 32 | 40 |
| Flush | 6 | 12 | 18 | 24 | 30 |
| Straight | 4 | 8 | 12 | 16 | 20 |
| 3 of a kind | 3 | 6 | 9 | 12 | 15 |
| 2 pairs | 2 | 4 | 6 | 8 | 10 |
| Jacks or better | 1 | 2 | 3 | 4 | 5 |
Jacks or Better pay tables are defined by how much they pay for a full house and flush. Every other prize remains the same unless you're dealing with an exotic pay table.
In the examples above, 9/6 JoB pays 9 coins for a full house and 6 for a flush. This version offers 99.54% payback, which is the best you'll find for this game.
8/6 JoB offers 8 coins for a full house and 6 for a flush. This version delivers 98.39% payback when perfect strategy is used.
You don't gain any advantage by playing a machine with a lower pay table. This is why you need to know the differences in tables and select the top games.
3. Failing to Find the Best Video Poker Games
Simply knowing how to find the best video poker variations is only part of the battle. Another aspect that players negate involves actually researching what casinos offer the top video poker machines.
The best tool for finding high paying video poker in brick and mortar casinos is vpFREE2.com. This site features a "Casinos" section where you can see what video poker machines casinos are offering.
Here's an example of how to use vpFREE2.com:
Head to the Casinos tab.
Click the circles at the top to search specific areas in North America.
Let's look at the Reno Tahoe area, for example.
This search reveals that the Atlantis, Casino Fandango, and Silver Legacy all have games with over 100% payback.
What's nice is that you can use this site to search other areas, including Las Vegas, East Coast, Gulf Coast, Canada, and more.
As for online casinos, you need to research specific gaming providers. The reason is because internet gaming providers offer uniform payback across all of the casinos they supply.
You can go about researching this information in multiple ways. But my favorite method involves simply googling the provider's name along with the term "video poker payback."
Let's look at an example:
I want to know how much Realtime Gaming (RTG) video poker games pay.
I google "Realtime video poker payback."
This brings up a number of reviews on RTG.
I find a review that lists all RTG's video poker machines in terms of payback.
The best games include: Aces & Eights (99.78%), All American (99.60%), and Bonus Deuces Wild (99.45%).
You can use this method to look up video poker payback for any online provider. And while you may not always find the exact information you're looking for, this works for most software companies.
The final step is to visit casinos using the same software you've been researching.
4. Not Studying Strategy
The biggest way that video poker players kill their chances of winning is by not studying strategy. Instead, they try to play these 5-card draw games on instinct.
This might seem harmless because you can still win payouts even without knowing the strategy. But you'll surrender lots of potential winnings by playing based on instincts.
Every video poker game has its own strategy that leads you to optimal play. And you can't achieve the best payback without following the correct strategy.
For example, you can't use 8/5 Bonus Poker strategy on a 10/7 Double Bonus game and expect to get optimal payback.
But how do you study strategy and maximize your chance of winning? Video poker offers several tools, which you can read about below.

Strategy Chart
A video poker strategy chart shows what hands you should keep in order of importance. You start from the top of the list and scan down until finding your hand.
This is great for beginners who have no semblance of video poker strategy and are trying to learn the basics. Here's a strategy chart for 9/6 Jacks or Better:
Royal flush, straight flush, 4 of a kind
4 cards to a royal flush
Full house
Flush
3 of a kind
Straight
4 cards to a straight flush
2 pair
High pair (aces to jacks)
3 cards to a royal flush
4 cards to a flush
Unsuited KQJT
Low pair (10s to 2s)
4 cards to an outside straight w/ 0 to 2 high cards
3 cards to a straight flush
Suited QJ
4 cards to an inside straight w/ 4 high cards
Suited KQ or KJ
Suited AK, AQ, or AJ
4 cards to an inside straight w/ 3 high cards
3 cards to a straight flush
Unsuited KQJ
Unsuited QJ
Suited JT
2 unsuited high cards w/ king high card
Suited QT
2 unsuited high cards w/ ace high card
Jack
Suited KT
Queen
King
Ace
Discard everything

Video Poker Trainers
A video poker trainer is a program that points out correct and incorrect strategy decisions as you play. In time, you'll eventually memorize the correct plays and use better strategy.
Here's an example of how a trainer works:
You're dealt: As 3c 5h 8d Js
You keep As and Js.
The trainer shows that this is a mistake and you should've only held As.
The trainer adjusts optimal strategy based on the game and specific paytable being used. This is why you need to select the right game and pay table before you start a training session.
Also, note that you can either use a free trainer or purchase software for between $35 and $55.
Free trainers are good for common games like All American, Bonus Poker, and Jacks or Better. But you'll need to buy software if you want to practice for machines that offer over 100% payback.

Hand Calculators
Another way to learn video poker strategy is through hand calculators. These let you set up hands, and the software analyzes them to offer the best plays.
Here are the simple steps to using a hand calculator:
Choose the game and pay table.
Set up your 5-card hand.
Process the hand.
You'll be presented with the best decisions in descending order.
The best thing about hand calculators is that they help you find out how to play specific hands in the moment. The downside is that they're time consuming and not good choices for long sessions.
After all, nobody wants to set up and analyze the cards for every video poker hand they play.
5. Playing Without Joining the Slots Club
Some video poker players fail to pick up video poker rewards because they don't join the slots club beforehand. This is crucial in brick and mortar casinos because you won't earn comps on slot or video poker machines until you join the player's club.
Here are a few different ways that you can sign up for a slots club:
Visit the player's desk and sign up.
Visit the website and look for a page where you can join.
Call the casino and ask if you can sign up through the phone.
Once you're a slots club member, you insert your player's card into the machine. This tracks the rewards you earn on your play.
Online casinos are an easier matter because they automatically offer you rewards for real money bets. But you should always check the terms and conditions at an online casino to the see how many rewards you'll earn from their video poker games.
Some internet casinos exclude video poker for unlocking bonuses because it has such a low house edge (w/ skill). The ideal scenario is if you find a casino that offers both good VIP rewards and lets you use video poker to unlock bonuses.
I suggest visiting a few internet casinos and looking around to see what kind of rates and bonuses are available.
6. Playing When You're in the Wrong Mindset
Tilt is an oft-discussed topic in poker games like Texas hold'em, Omaha, and 7-card stud. This refers to times when you use poor strategy because you're not in the right mindset.
Anything from thinking about real-world problems to a losing streak can put you on tilt.
This concept isn't discussed as often in video poker. But you can still be tilted and use less than optimal strategy.
Video poker features as much skill as any casino game. This means that you never want to play while you're in the wrong mindset.
Besides tilt, other things that can throw off your game include being tired or drunk. The latter is a distinct possibility because casinos serve drinks to high volume players.
I certainly enjoy a couple drinks during a long video poker session. But I never have enough alcohol to give me a serious buzz and alter my video poker decisions.
If you're in the mood to drink, wait until after your session to have a good time.
7. Failing to Understand Video Poker Volatility
The good thing about video poker is that most games offer high payback. The downside is that you'll also deal with lots of volatility, or the sharp winning and losing streaks of video poker.
One hour you might win a big payout worth 1,000 coins, while the next could see you barely win anything.
Video poker is a streaky game due to the big payouts at the top. This means that even a game like 10/7 Double Bonus (100.17% payback) is filled with cold streaks.
Of course, you can control what kind of volatility you face through game selection. Games like JoB and Bonus Poker have low volatility because they have several smaller payouts that you'll frequently win.
Here are the smaller prizes in Bonus Poker:
Full house = 8 coins
Flush = 5 coins
Straight = 4 coins
3 of a kind = 3 coins
Two pair = 2 coins
Jacks or better = 1 coin
These frequent payouts help you win back more money and sustain your bankroll. This is great for low rollers who don't have the money to wait out lengthy losing streaks.
The opposite end of the spectrum is games like Double Bonus and Triple Bonus, where there are more large payouts at the top. This is coupled with fewer small payouts, meaning there's more volatility involved.
You need a larger bankroll if you're going to last in these types of games. That said, I recommend using your bankroll as a determinant when choosing machines.
Conclusion
Video poker isn't the easiest game in the casino. But you can make it easier by cutting down on common ways that other players sabotage their chances.
Video poker strategy begins with recognizing what games and pay tables give you the best opportunity to win. After all, you might as well forget everything else if you're playing bad games that offer less than 98% payback.
Once you find the right games, the next step is to learn strategy for the specific variations that you play. And you have three main ways to practice video poker strategy, including charts, training programs, and hand calculators.
The next step is to sign up for the slots club. This ensures that you get rewards on your play.
Other important things to do involve playing in the right mindset and understanding video poker's volatility.
As long as you avoid the mistakes we've covered above and put the work in, you should be a successful video poker player who has a good shot at winning.
September
Casino of the Month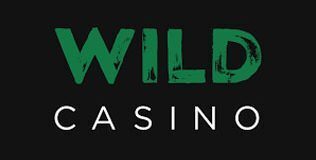 Welcome Bonus
250% up to $5,000