Why Vernon Carey Jr. Should Be Drafted by These NBA Teams

Despite all of the uncertainty surrounding the status of The Association, the 2020 NBA Draft remains scheduled for June 25th. One of the names we're going to hear get called that night is Vernon Carey Jr. While the presence of a true center is starting to feel like it's a lost art in the NBA, there's no question a guy like Vernon can positively impact an organization right away.
When you consider the teams that should select Vernon Carey Jr. in the NBA Draft, you have to think about the squads looking to get younger in the post. The Duke big man could go as early as the tail end of the lottery, although some NBA mock drafts aren't pegging Carey Jr. to be selected until the beginning of round two.
The beauty is that no two GMs' big boards are identical, and a handful of draft-day trades are bound to take place. With that in mind, here are 3 teams that should pick Vernon Carey Jr. in the 2020 NBA Draft.
Los Angeles Lakers
The Lakers need to be prepared in the event that Anthony Davis bolts from Hollywood and heads home to Chicago. Rumors were already swirling that this was a genuine possibility, and that was before AD put his LA mansion up for sale.
Dwight Howard and JaVale McGee aren't getting any younger, Boogie Cousins was waived, and Markieff Morris becomes an unrestricted free agent (UFA) when the 2020 campaign is officially over. Unless LeBron plans on playing "the 5," Rob Pelinka is going to have to bulk up the frontcourt this summer.
Vernon Carey Jr. could step into the Lakers lineup and swiftly evolve as a trustworthy center. At 6'10" and 270 pounds, the "one and done" from Durham can do a lot more than just hold his own on the block. In fact, Vernon's efficiency around the basket (57.7% from the field) would make him an easy guy for King James to quickly form a bond with.
Oklahoma City Thunder
Of all 30 NBA teams, it's hard to come up with a better fit for Vernon than OKC. The backcourt is already loaded with Shai Gilgeous-Alexander, Chris Paul, and Dennis Schroder. Drafting a player who can command space in the post would allow Danilo Gallinari to play the three instead of the four — a position he is much more comfortable with and useful at.
Don't forget that Thunder center Steven Adams becomes a UFA in 2021 and is habitually in the center of trade discussions. Frankly, I expect Adams gets dealt before next season ends so that Sam Presti can at least recoup some compensation.
Vernon might only be 19 years old with a fairly raw offensive game, but his upside is unmistakable. Of all the prospects in the 2020 NBA Draft rankings, few are more captivating.
New Orleans Pelicans
If David Griffin drafts Vernon Carey Jr., we may have to change the team name to the New Orleans Blue Devils.
Zion Williamson is the face of the franchise, JJ Redick is the team's best shooter, and Brandon Ingram leads the team in scoring. Heck, the roster also includes Jahil Okafor, a former top-3 pick who played one season for Coach K at Duke.
This organization is putting a lot of faith in Lonzo Ball at the point and still has Jrue Holiday signed under contract, so it's pretty clear the center position is their most glaring need. Jaxson Hayes is a high-flyer who excels in transition, while Vernon is much more polished in the half-court set.
Perhaps the most intriguing aspect about the Pelicans making this pick is what opponents would face when driving to the basket. Trying to penetrate a defense that has Zion Williamson and Vernon Carey Jr. lurking by the hoop typically won't end well.
Who Will Draft Vernon Carey Jr. in 2020?
In my NBA mock draft, I have the Pelicans plucking Vernon Carey Jr. off the board at the end of the lottery. It could still play out that way, but it feels a bit too soon. The Lakers would love to get their hands on him with the 29th pick, but I'm sensing he'll already be gone by then.
So where does Vernon wind up?
The Oklahoma City Thunder are slated to pick right around #25, and my hunch tells me they are going to pounce on the highly touted Duke freshman. The Thunder ranked 26th in the NBA in rebounding this past season and consistently got beat up on the block.
One way to combat that shortcoming is to throw a 270-pound dude into the fray. Especially one as ferocious as Vernon Carey Jr.
For more insight into which teams are targeting specific NBA prospects, enjoy the links below.
AUGUST
Casino of the Month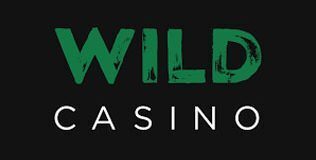 Welcome Bonus
250% up to $5,000
Read Review
Visit Site