Why VALORANT Will Be a Success in the Esports World

It's no secret that VALORANT is making waves in the esports community right now, but after reading about VALORANT's gameplay, you might be thinking to yourself, "Okay, but why does everyone seem so excited? Isn't this just CSGO with abilities?"
In truth, nothing about VALORANT's gameplay is revolutionary, but the hype around the game is more about what it's going to do for esports themselves versus providing completely unique gameplay characteristics. There are so many reasons to be excited about it and so many reasons why VALORANT will be a success.
Riot Games Is Involved
To start, it's worth noting that VALORANT is being made by Riot Games and that their company has a track record in esports like no other. With League of Legends, Riot Games has shown they know how to make a title competitive, get people interested in the game's characters, and listen to their community for feedback to make it even greater. Riot Games has made it clear they want the esports version of VALORANT to be more grassroots so they can give the community what they want, which is a promising factor for the upcoming esports title.
Even more interesting is that VALORANT is being built on Unreal Engine, which has firmly established itself as one of the top all-around game engines in the industry and is the game engine behind one of the most popular esports in the world, Fortnite. Riot Games is also backed by Tencent, who owns Epic Games and thus owns Unreal Engine, so there is sure to be a hand lent their way by these other large companies if it's ever needed.
A New CSGO
Something else that everyone seems to recognize, but it's almost become taboo to say, is that CSGO is old. There's no way to beat around the bush with this one. CSGO is a fantastic game, and its player population is doing better than ever, but it's been the only game of its class for so long. For one reason or another, no other esport has come along with gameplay that rivals it in terms of pacing and refined yet simple mechanics — that is, until VALORANT.
Why a lot of CSGO pros are excited is that they want to try something new, and VALORANT is that next step. It's just familiar enough for CSGO players to get interested, but it's graphically stylized in a completely new way. VALORANT also has many more options to introduce new mechanics and keep the game fresh by leveraging new Agents and abilities that CSGO simply can't do — that is, if they don't want to give up their aesthetic of being a more realistic shooter. With VALORANT's more sci-fi/fantasy theme, Riot Games has nearly endless possibilities for new Agent concepts to constantly keep the game fresh, and we've already seen through League of Legends that Riot Games knows how to create a production pipeline for new characters.
Don't misconstrue what I'm saying. CSGO will absolutely continue to stand the test of time. With how dedicated so many players are, how much they have financially invested into CSGO's skins, and how in love with the esport they are, CSGO won't be going anywhere anytime soon. VALORANT is going to be the first real, healthy competition for CSGO, but I believe they both can exist simultaneously and serve their purpose with VALORANT becoming a great outlet for people who are tired of CSGO and looking for something just a little different after all this time.
VALORANT Can Be Played by Anybody
There has been some criticism of VALORANT's graphical quality, which is completely understandable. It doesn't exactly look up to par for what you'd expect a triple-A game studio to be capable of. Yet most critics seem to be forgetting that lower-end graphics means the game can more easily be played by anybody.
Yes, the graphics could still be improved upon, and VALORANT could support options for players to tweak their settings instead, but lower-end graphics are a way to guarantee all players will be delivered as close to the same experience as possible. VALORANT is also Riot Games' first venture into using Unreal Engine. This means they need to tread carefully, at least at first, so they can make sure any visuals they are creating are as optimized as possible and don't cause interruptions in gameplay — the number-one quality for a shooter based on twitch reflexes.
Even more importantly, VALORANT is free-to-play! This is possibly the smartest decision Riot Games has made for VALORANT, as there is no up-front paywall that will bar someone from trying out the game. It shows confidence in the product they've created and should allow practically everyone to at least try VALORANT to see if it's the esport for them.
Skins Aplenty!
If we know anything, it's that Riot Games knows how to do skins. That much should be clear after they even got Louis Vuitton to collaborate with them on skin designs. It wouldn't be far-fetched to think we will see a similar system set up in VALORANT for skins, with frequent releases and improved quality as the esport continues to develop.
While skins will be great for individuals who want to customize the look of their Agents, they also serve the dual purpose of supporting the esport itself. We can see this all across the esports landscape, no matter if you're looking at Fortnite, Overwatch, Call of Duty, or virtually any other esport. Including skins in VALORANT should create a steady influx of cash for the VALORANT team, which will help pay the bills and provide the funds for further production on the esport itself. Skins also help fund prize pools for big tournaments, are great marketing tools for charity events, and can help players feel closer than ever to their favorite esports teams by creating lines of team-based skins.
VALORANT's Entertainment Factor
VALORANT does have a level of entertainment to it that can be hard for other esports to achieve. If you're someone who can appreciate high-skill gunplay and insane reflexes, then you'll find you're more than at home watching players skillfully peek around corners and take out their enemies. Perhaps you're a bit more tactically minded, and you like to see true coordination and well-timed abilities turn the tides of a fight. VALORANT's many different Agents can give you a chance to see what different kinds of abilities can do when they're in sync, but only when teams are coordinating well.
There are so many reasons to watch! There are flashy abilities, characters with their own distinct personalities, intense moments worthy of highlight clips… and it's all wrapped up in a single title. Riot Games has been known to put on spectacular shows and live events that showcase the true feelings that their games instill, and we should expect the same of what they might have planned for some of VALORANT's biggest tournaments.
Once the competitive tournaments start, we can expect to see betting on VALORANT become a thing, too.
VALORANT Will Succeed
Whether VALORANT can climb to the likes of Fortnite and Dota 2, only time will tell. It is, above all else, a shooter that requires a certain tactical prowess and level of team communication that may deter some casual gamers.
However, I have no doubt VALORANT will be able to carve out a niche for itself in the esports space. It has the makings of a highly competitive game, has garnered the interest of some of the biggest esports organizations and influencers out there, is poised in such a way that it will be able to support itself for many years to come, and has such a low barrier of entry that any interested players can simply make an account, download the game, and get right to playing.
For more content on VALORANT and other titles, as well as previews and picks for a variety of esports tournaments, check out the content in our esports blog.
AUGUST
Casino of the Month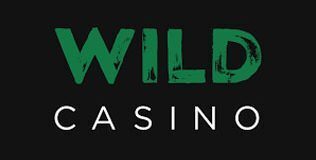 Welcome Bonus
250% up to $5,000
Read Review
Visit Site