Using Betting Odds to Predict What's Likely to Happen in the 2020 NFL Draft

Everyone has an opinion of what will happen during the 2020 NFL Draft. Some are dumb, some are crazy, and some are just plain old boring.
But when it comes to betting on the 2020 NFL Draft, all that matters is you come away with some profit.
We've done a little bit of everything with our 2020 NFL Draft coverage this year, but given all of the different mocks out there, I thought it'd be interesting to do a full first-round mock using only betting odds.
It won't be perfect (since there isn't a wager for all 32 picks specifically), but we should be able to map out first-round predictions based on the consensus "favorites" at the top 2020 NFL Draft sportsbooks.
With that, here's what we get when mocking the 2020 NFL Draft using only betting odds from the best online betting sites.
1. Cincinnati Bengals – Joe Burrow, QB, LSU
This one is so concrete that a lot of NFL Draft betting websites aren't even offering it to anyone. When I last looked at who will be the #1 pick in the draft, Burrow was an overwhelming favorite with -10000 odds.
His price could change slightly in the wake of some whispers that Miami wants to trade for the #1 pick, but all signs point to the Bengals staying put and getting their guy.
2. Washington Redskins – Chase Young, EDGE, Ohio State
The options for the Redskins are admittedly endless, but this 2020 NFL mock draft isn't about hypotheticals or trades. It's about logic and what the odds tell us.
There are whispers about Washington wanting a quarterback, but Tua Tagovailo has bad odds to be the guy here, and Chase Young's odds to be picked within the first two draft choices (-1500 at BetOnline) tell us all we need to know.
3. Detroit Lions – Jeff Okudah, CB, Ohio State
I tend to think Clemson linebacker Isaiah Simmons is at least somewhat in the mix here, but that isn't the case if you lean on the latest odds.
It also wasn't the case the last time I handed in my prediction for who would be the third overall pick in this draft.
NFL Draft sportsbooks still have Okudah as the favorite to be the third overall pick (+125). Detroit traded away cornerback Darius Slay, and all they brought in was an aging Desmond Trufant, so the logic checks out.
4. New York Giants – Tristan Wirfs, OT, Iowa
There aren't prop bets trying to gauge the first pick for every team, but there sure is one for the G-Men. That makes this call super easy, as SportsBetting.ag presently lists Iowa tackle Tristan Wirfs (+165) as the slight favorite.
New York does have a major need on their offensive line, and you win in the trenches. Besides, we've mocked OL to this pick in the past, and Wirfs has also been the consensus top offensive lineman for some time now.
5. Miami Dolphins – Tua Tagovailoa, QB, Alabama
This one is a close call, as there are a lot of 2020 NFL Draft rumors that suggest Justin Herbert is rising fast.
That could mean Tua Tagovailoa ends up falling, but according to Caesars Palace, this pick is still going to be Tua.
On top of that, Tagovailoa is the favorite (-125) to be the second quarterback taken this year.
6. Los Angeles Chargers – Justin Herbert, QB, Oregon
With Burrow and Tua off the board, the favorite to be the third quarterback taken is Herbert (-115). The only question is if he'll for sure go to the Bolts here at 6th overall.
Right now, most sites have the Bolts going offense first (-550), and with Philip Rivers gone, it only makes sense LA would invest in their future under center.
Also aiding the case here is the Chargers being the second most likely team (+110) to take the Oregon product. Miami is first (EVEN), but with them taking Tua, all roads lead to Herbert.
7. Carolina Panthers – Isaiah Simmons, LB, Clemson
By the laws of this "betting odds only" mock draft, Simmons feels like a lock to slide to Carolina at the 7th spot. The team has a legit need at linebacker with the retirement of Luke Kuechly, and the oddsmakers have them as a -550 favorite to go defense here.
Simmons has -115 odds to go past the 6th pick, so he narrowly gets that here, should the Panthers do the right thing.
8. Arizona Cardinals – Jedrick Wills Jr., OT, Alabama
The Cardinals have a glaring need on their o-line, and after trading for DeAndre Hopkins, they don't have any other pressing offensive needs.
They could take a stud defensive prospect, but Wills makes good sense, and he had the second-best odds (+275) to be the first offensive lineman selected. After Wirfs came off the board, he's the next in line, while his odds of going past this spot are +100.
9. Jacksonville Jaguars – Derrick Brown, DL, Auburn
The Jaguars say they're sticking by Gardner Minshew II, and they seem largely set on offense. If that all holds true, it's a solid bet they try to beef up a once-proud defense.
Brown is a stud up front, and after trading away Calais Campbell, he's a guy Jacksonville would logically want.
Bovada has Jacksonville sitting with -180 odds to go defense here, while Brown happens to have the best odds (-450) to be the second defensive lineman selected.
10. Cleveland Browns – Mekhi Becton, OT, Louisville
The Browns are candidates to trade down this year, but if they stand pat, the top betting sites have them as huge favorites (-800) to grab an offensive player.
Loaded with all kinds of skill position players, that likely paints Cleveland into a corner where they snatch up the best o-line prospect available.
11. New York Jets – CeeDee Lamb, WR, Oklahoma
Jerry Jeudy is my favorite wide receiver in this draft, but the top NFL Draft betting sites don't favor the Jets to nab him.
Since that's the case, it makes sense that Gang Green (-500 favorites to draft for offense) go get Sam Darnold a game-breaking weapon like Lamb.
12. Las Vegas Raiders – Jerry Jeudy, WR, Alabama
Jeudy is the best route-runner in this draft class, so don't be shocked if he goes one pick earlier. That said, Bovada has the Raiders as +170 favorites to land the Alabama star.
After missing out on Antonio Brown last year, there's no denying the need for receiver help as the Raiders debut in Las Vegas.
13. San Francisco 49ers – Henry Ruggs III, WR, Alabama
The run of wide receivers is officially here, as the Niners splurge on the burner from Alabama.
I actually called this in my 2020 49ers mock draft, but with San Francisco favored to go offense (-230), an explosive wide receiver makes more sense than anything else.
14. Tampa Bay Buccaneers – Andrew Thomas, OT, Georgia
Most will cry for a defensive star here, but the Bucs know they need to protect Tom Brady. The guy is a statue in the pocket, so adding a steady offensive tackle like Thomas to the mix makes perfect sense.
Bovada has Tampa Bay priced to pick an offensive player (-280), so unless they reach for a running back upgrade, Thomas looks like a great call.
15. Denver Broncos – Justin Jefferson, WR, LSU
Is this too high for Jefferson? Maybe, but the guy was a beast in college, won a championship, and showed off wheels to go with his size and ball skills.
That all sounds good to Denver, who needs another receiver and has -450 odds to go offense with their first pick. Oh, and Jefferson leads the way (-265) in a "highest drafted receiver" battle with Denzel Mims, Brandon Aiyuk, and Tee Higgins.
16. Atlanta Falcons – Xavier McKinney, S, Alabama
Keanu Neal is always hurt, so the Falcons need to go get a safety they can rely on.
They're favored to beef up their defense (-550), they need a safety, and McKinney is a big favorite (-350) to be the first safety off the board over at Bovada.
17. Dallas Cowboys – K'Lavon Chaisson, EDGE, LSU
Assuming Chaisson doesn't defy all odds and go earlier (-155 favorite to go 17th or later), he looks like he'll fit like a glove with the Cowboys.
Dallas has a need in their pass rush, while the 'Boys are currently favored (-450) to draft a defensive prospect. They could nab the weirdly free-falling Javon Kinlaw, but Chaisson makes the most sense.
18. Miami Dolphins – Javon Kinlaw, DL, South Carolina
Miami has three picks in the first round, so betting odds can't help with every pick perfectly. What we do know is that Kinlaw is favored to go inside the top 15, and numerous wagers and pricing cause him to slide in this mock.
That has Miami landing an amazing prospect in a spot where he'd be considered quite the steal. That works out swimmingly, seeing as Miami's defensive line was a major weakness in 2019.
19. Las Vegas Raiders – CJ Henderson, CB, Florida
The Raiders are another team with multiple picks in round one, so this is another spot where things could get a bit hazy.
That said, Las Vegas needs another defensive back, and Henderson (-750 favorite to be the second corner drafted) is probably the best one left on the board.
20. Jacksonville Jaguars – Jordan Love, QB, Utah State
I don't agree with this one, but the Jaguars have a second pick to burn in the first round, and Bovada prices them as +300 favorites to land Jordan Love.
So much for that firm backing of Minshew Magic, am I right? Love is likened to Patrick Mahomes, though, so it's worth a shot.
21. Philadelphia Eagles – Denzel Mims, WR, Baylor
The Eagles are widely expected to address a bad wide receiver corps, especially since Nelson Agholor is gone and the team has been trying to trade Alshon Jeffery.
Mims is a potential freak, has -180 odds to find his way into round one, and Philly (-250) is favored to take an offensive player here.
22. Minnesota Vikings – Kristian Fulton, CB, LSU
If you look at the odds for the second cornerback to be selected after Jeff Okudah went first, Fulton owns the second-best odds (+1200) at Bovada.
Minnesota badly needs help in the secondary, and they're currently favored (-165) to go defense with their first pick.
23. New England Patriots – A.J. Epenesa, EDGE, Iowa
I previously projected Epenesa to slide out of the first round, but he has -300 odds to be a first-round pick. With New England requiring a jolt to their pass rush, he does make a lot of sense here.
Bovada also has the Pats listed at -170 to pick a defensive prospect, which would likely narrow down the choices to defensive line or safety.
24. New Orleans Saints – Kenneth Murray, LB, Oklahoma
I've seen Murray sliding a bit, but I'm not sure why, since he's the best linebacker in this draft and expected by most to be a first-round pick.
New Orleans has a pretty big need at linebacker, and they're favored to go defense (-160), which has Murray look like the logical choice.
25. Minnesota Vikings – Brandon Aiyuk, WR, Arizona State
Minnesota went defense with their first pick, so it would make sense they'd go get a wide receiver here. They did just trade away Stefon Diggs, after all.
Of the remaining receivers, Airyuk has the best odds of being a first-round pick, and I'm sure Minnesota could use his speed and playmaking ability.
26. Miami Dolphins – Josh Jones, OT, Houston
I never had Jones in my first-round mocks, but he's flown up the draft board.
Miami has a need on the o-line, and there really isn't any clear betting info tied to them or this pick, so I'll just go with logic here.
27. Seattle Seahawks – Yetur Gross-Matos, EDGE, Penn State
The Seahawks were bad at getting after the quarterback in 2019 and might lose Jadeveon Clowney. Either way, adding an impact pass rusher like Gross-Matos makes sense.
Seattle is favored to go defense here (-175), and Gross-Matos has -170 odds to be picked at 27th or sooner. It's the perfect fit.
28. Baltimore Ravens – Patrick Queen, LB, LSU
Arguably the second-best linebacker, Queen has a decent chance of going inside round one. He's actually favored to go earlier than the 28th pick, but this is how things played out.
Baltimore does need a linebacker, while the Ravens are favored (-130) to pick a defensive prospect at the 28th spot.
29. Tennessee Titans – Neville Gallimore, DT, Oklahoma
The Titans traded away Jurrell Casey, so they could use some more meat up front. With defense (-150) the way they're favored to go, it's easy to mock Gallimore here.
30. Green Bay Packers – Jalen Reagor, WR, TCU
The Packers are massive favorites to go offense (-400) with this draft choice, and their clear need is at wide receiver.
Green Bay lacks speed and playmaking ability, and Reagor (+130 odds to be a first-round pick) is the best receiver left with palatable odds to be inside the top 32 picks.
31. San Francisco 49ers – A.J. Terrell, CB, Clemson
I think there's a decent chance Terrell is pushed out of the first round, but he's quite good, and the odds suggest someone like the Niners could snatch him up.
San Francisco has no direct odds associated with this pick, but Terrell has -120 odds to be picked in round one, and they do have a long-term need at cornerback.
32. Kansas City Chiefs – Jeff Gladney, CB, TCU
While a lot of 2020 NFL mock drafts have the Chiefs taking a running back, Bovada has them listed with -260 odds to go defense with their first pick.
Kansas City can honestly do whatever they want thanks to their insane depth, but if they're going defense, I like Gladney, who has viable +115 odds to be a first-round pick.
The Chiefs brought back Bashaud Breeland, but it was a one-year deal, and he's not a long-term solution at cornerback.
Summary
This was fun, and I'm sure a good amount of this does stick, but odds aren't always what they're cracked up to be. Anyone who bets on sports in general knows the favorite doesn't always win.
That surely applies to betting on the 2020 NFL Draft as well, while NFL insider Ian Rappoport recently noted that this draft isn't likely to go how people think it will.
I tend to agree the draft won't be quite this predictable, but I will say that mocking the 2020 NFL Draft solely on current betting odds (keep in mind these odds can change) does look pretty good.
Most of these teams end up getting the player most would agree they probably need, after all.
Of course, this isn't accounting for some teams not drafting for need, top prospects falling, franchises valuing some prospects over others, and the possibility of a lot of trades.
The 2020 NFL Draft is going to be wild and not nearly this predictable, but it also promises to be a lot of fun. If you plan on betting on it, just shake things up a little.
Heck, maybe even bet on these crazy 2020 NFL Draft props while you're at it.
AUGUST
Casino of the Month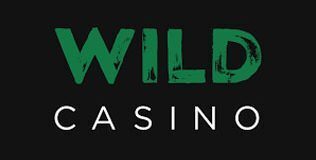 Welcome Bonus
250% up to $5,000
Read Review
Visit Site