US Gambling Site Payouts: June 2016 Update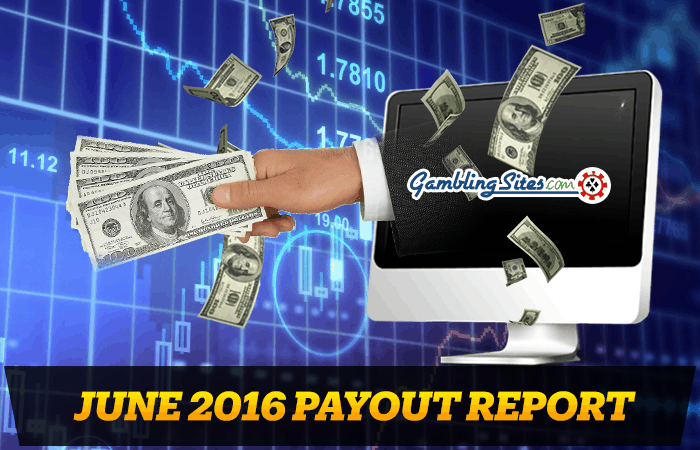 Payout Report Overview
BetOnline A+
Bovada A-
Bookmaker.eu B+
Slots.lv B
Las Vegas USA B-
RealBet B-
Planet 7 C+
Our monthly online sportsbook payout report returns to recap the month of June, where the majority of the online gambling sites we focus on have continued to issue outstanding speed and success with their customer payouts.
Our standing goal hasn't changed as we inch into July, as we want to give our readers an idea of the speed and success rate affiliated with some of the top online sportsbooks and casinos.
While our online gambling site list can change from month to month, it stays the same yet again as we look back at a stellar June. Let's get right to it, as we break down what makes these sites to great and specifically how they've fared lately with payout speed and success: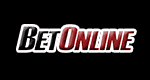 BetOnline
May Grade: A+ June Grade: A+
One of the elite sportsbooks going today, BetOnline has a ton to offer, both in regards to payment processing and customer experience. The site offers a litany of payment and withdrawal methods and is routinely regarded as one of the most secure gambling sites to use online.
BetOnline, being an extremely popular online sportsbook, naturally allows users to place sports bets ranging from a wide variety, and also offers online casinos and poker games.
"We'll get you your money faster than anyone else"
It's the same story for BetOnline in June, as they're crushing payments and a solid rate and ranking atop our list in speed.
Bitcoin appears to be spearheading the quick payouts, as it's still the fasted option BetOnline offers. The process is still taking roughly just one day (24 hours).
Checks and bank wires hover around 1-2 weeks, keeping them in line with how things have been going the past two months.
The lone downside has been some added fees for the use of Bitcoin.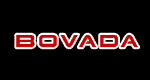 Bovada
May Grade: A June Grade: A-
Bovada is one of the more popular online gambling sites to be found on the web, as they offer a wide range of sports betting opportunities and are one of the more trusted poker sites online. Users can log on to throw down cash on a big sports bet, or download the poker system and hit the tables. Bovada is known well for their payouts – both for speed and success. They continue to be among the most trustworthy betting websites.
Visa Fast Funds (or VFF) is still a huge issue for Bovada withdrawals, site has encouraged users to try a different method.
Bitcoin continues to be the withdrawal method of choice at Bovada. Bitcoin speeds are up and most transactions are coming through within two days.
Check speeds have dipped, taking about 2-3 weeks to process.
Bovada is one of the best sites out there and typically issue payments successfully and quickly. The rise in Bitcoin keeps them over an A for us, but the issues with VFF and the slow of checks drops them down just slightly exiting the month of June.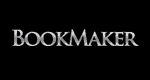 Bookmaker.eu
May Grade: B+ June Grade: B+
If you're looking for a new sportsbook you can trust, Bookmaker.eu isn't a bad place to start. Without a doubt one of the top sportsbooks around, Bookmaker has made their name with stellar service, an excellent website and speedy payments for the past 30 years.
Bookmaker isn't just about longevity or trend-setting, however, as they also offer an eclectic gaming base, allowing their customers to place bets on a variety of sports, as well as dive into online casinos and poker rooms. In addition, Bookmaker continues to offer severe discounts on initial deposits and has one of the best histories you'll find from a gambling site online:
"Where the Line Originates"
Bitcoin is the way to go at Bookmaker, too, as withdrawals have been fast and easy. Most payouts are being pushed through in 24 hours or less.
Cash transfers are taking a little longer – around 48 hours – but that's been typical over the last few months.
Checks are another decent option, but customers can expect a 1-2 week wait.
Debit cards are looking more and more like the way NOT to withdraw at Bookmaker, as the entire process can take up to two weeks.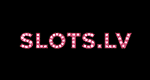 Slots.lv
May Grade: B June Grade: B
Slots.lv is still quite fresh to the online casino realm, having only just started taking bets in 2013. Despite it's youth, Slots.lv still has loads to offer, starting with a plethora of card and lot games, as well as killer payouts, bonuses and promotions.
The only real complaints at Slots.lv tend to deal with some games that lag or insane bonuses that feel to be out of reach. The games rarely disappoint and there have been few issues with processing payouts safely and quickly, however.
There have been a few unresolved issues on AskGamblers, but Slots.lv has been working to appease any disgruntled customers.
Credit and debit cards figure to be the best route at the moment, as they're taking a little over a week on average.
Bank transfers (when successful) are also popular and can take 1-2 weeks.
Positive feedback suggests some requests are taking only 7 days.
User BOBKAR points out issues with Visa, as well as unexplained charges for withdrawals.
Overall users have appeared satisfied with Slots.lv's payout options and speed over the last few months.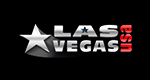 Las Vegas USA
May Grade: B- June Grade: B-
Las Vegas USA is another fantastic online casino, as they're powered by a fantastic platform and welcome U.S. players with a thrilling (and safe) experience. Las Vegas USA also brings huge bonuses to the table for new players and strives to go out of its way to assist users with any issues via customer support. That elite customer service hasn't completely killed some inconsistent payout speeds, but they do their best to resolve any standing issues.
E-wallets (specifically Neteller) are the best form for payouts currently at Las Vegas USA, taking usually no more than a week to be processed.
Bank transfers can still be tricky depending on location and documentation, but appear to be the second best bet, taking roughly 1-2 weeks.
Major issue on AskGamblers with user irishboyd spanned nearly two months, but has been marked as resolved.
There was another payout issue stemming back to May that appeared resolved but was re-submitted by the user. It remains unresolved.
Las Vegas USA has had some issues with payout options and speed, but users continue to be enthralled with their amazing casino games. The product is still fantastic, the site simply needs to make withdrawals easier.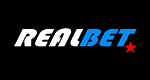 RealBet
May Grade: B June Grade: B-
RealBet is still quite young, having gone live only in 2015, but has quickly garnered praise and trust in the online gambling community. RealBet brings supreme versatility to the table, offering online sports betting, a casino and unique mobile capabilities.
Real Bet also raises the bar with one of the freshest interfaces on the web, along with quality gaming and some of the best customer support you will find. Their best asset, of course, may be their outstanding payout results, as they've consistently produced some of the fastest payments. They do have some payout options that sap users with extra fees, but they do provide one free payout per month and typically receive fantastic feedback.
One big unresolved payment issue remains on AskGamblers, where a RealBet associate has reached out to a user regarding a $2,000 payment. The issue apparently stems from March and per the site is still unresolved at the close of June.
Another report came out at the end of June with another customer being owned over $4,000 for over a month. The issue is also unresolved at this time.
The site acknowledges some payout hiccups and is taking action to make the process go much smoother in the future.
RealBet has a solid history in their brief existence, both in gaming versatility in payments. However, this recent struggle with pushing out speedy payments has us dropping them down a bit for the month of June.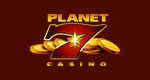 Planet 7
May Grade: C+ June Grade: C+
Planet 7 is the toughest online casino to grasp on this list, simply because they have such an awesome array of slick games, but have had a checkered payout history. While there have been numerous complaints through the years, few users have had problems with the actual games themselves and most complaints end up getting resolved, thanks to a hard-working and dedicated Planet 7 crew.
Plant 7 still has some work to do with staying on top of big payouts, but they've gotten better and continue to be near the top of the list when it comes to gaming atmosphere and versatility.
"Your source for the best Vegas online casino action"
Planet 7 remains a classic mix of amazing games and eventual payment processing, but still takes a long time to get customers their money.
E-wallets and bank transfers are your best bet still, both taking a minimum of 17 days, on average.
Looking like payment is especially troubling for US players, as only reliable payment is through foreign check. Knowing how banks operate with online gambling in the states, this can be major trouble for US customers.
Despite their payout speeds, Planet 7 has made every effort to resolve all complaints. As of the end of June, a solid 144 of 154 complaints on AskGamblers had been taken care of.
There is no denying Planet 7's slow payout speed, but they ultimately are successful and the site offers a beautiful array of games.