US Gambling Site Payouts: July 2016 Update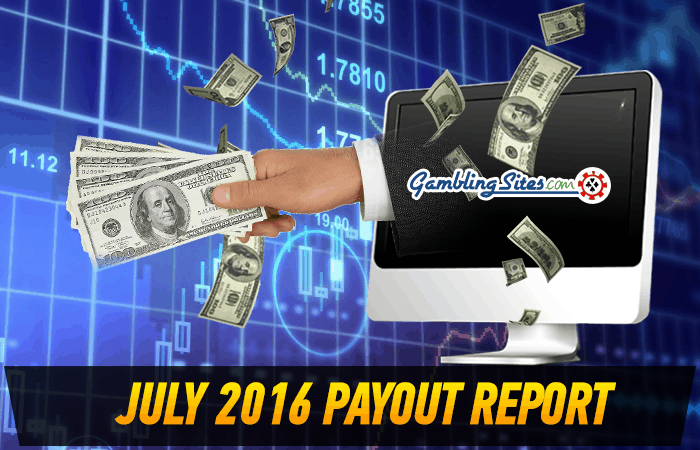 Payout Report Overview
BetOnline A
Bovada B+
Bookmaker.eu B+
Slots.lv B+
Las Vegas USA B-
RealBet B-
Planet 7 B-
Our monthly online gambling payout report returns to recap the month of July, where the majority of the online gambling sites we focus on have continued to issue outstanding speed and success with their customer payouts.
Our standing goal hasn't changed as we inch into August, as we want to give our readers an idea of the speed and success rate affiliated with some of the top online sportsbooks and casinos.
While our online gambling site list can change from month to month, it stays the same yet again as we look back at a stellar July. Let's get right to it, as we break down what makes these sites to great and specifically how they've fared lately with payout speed and success: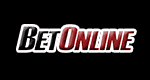 BetOnline
June Grade: A+ July Grade: A
One of the elite sportsbooks going today, BetOnline has a ton to offer, both in regards to payment processing and customer experience. The site offers a litany of payment and withdrawal methods and is routinely regarded as one of the most secure gambling sites to use online.
BetOnline, being an extremely popular online sportsbook, naturally allows users to place sports bets ranging from a wide variety, and also offers online casinos and poker games.
"We'll get you your money faster than anyone else"
BetOnline remains one of the faster betting sites for payouts, but they've seen a mild decrease over the past month.
Bitcoin is still far and away the preferred withdrawal method, taking just 1-3 days to get users their money.
Debit card is just as fast (1-3 days), but tends to be a little more inconsistent.
Checks and bank wires are probably the two methods to avoid. Checks take anywhere from 5-10 days or much longer, while bank wires usually hover around two weeks or longer.
While BetOnline has slowed down a bit, they remain one of the safest and fastest online gambling spots around.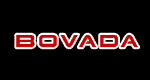 Bovada
June Grade: A- July Grade: B+
Bovada is one of the more popular online gambling sites to be found on the web, as they offer a wide range of sports betting opportunities and are one of the more trusted poker sites online. Users can log on to throw down cash on a big sports bet, or download the poker system and hit the tables. Bovada is known well for their payouts – both for speed and success. They continue to be among the most trustworthy betting websites.
Visa Fast Funds is still a poor withdrawal method, which has firmly placed Bitcoin in the lead for fast and reliable withdrawals at Bovada.
Checks are still taking about 2-3 weeks to process, but there have been some complaints of checks taking far longer.
Debit card deposits have encountered some troubles, as well.
Site had some server issues – specifically with the online poker games, which had users upset over the course of two weeks in July.
Bovada remains one of the fastest, most reliable and transparent betting sites around, but a rough month with connectivity drops them down a hair.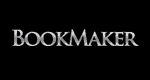 Bookmaker.eu
May Grade: B+ June Grade: B+
If you're looking for a new sportsbook you can trust, Bookmaker.eu isn't a bad place to start. Without a doubt one of the top sportsbooks around, Bookmaker has made their name with stellar service, an excellent website and speedy payments for the past 30 years.
Bookmaker isn't just about longevity or trend-setting, however, as they also offer an eclectic gaming base, allowing their customers to place bets on a variety of sports, as well as dive into online casinos and poker rooms. In addition, Bookmaker continues to offer severe discounts on initial deposits and has one of the best histories you'll find from a gambling site online:
"Where the Line Originates"
Bitcoin is the preferred method just about everywhere it's offered, and that remains the case at Bookmaker, as well. Payouts are being process in about a day using Bitcoin, with very few hiccups.
Cash transfers are still taking too long (two days or longer) and aren't the preferred method for withdrawal. Checks are also a bit of a wait, with users experiencing 1-2 weeks of delays.
Debit cards are the last option to consider at Bookmaker, with the process taking two weeks or much longer.
Overall, Bitcoin continues to be the way to go and any other withdrawal method carries the risk of unwelcomed delays.
The reality is Bookmaker is one of the top betting sites around simply because they've been around forever and we know they can be trusted. The speeds tend to be a bit slower than we'd like to see, but the success rate is top notch.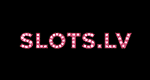 Slots.lv
May Grade: B June Grade: B+
Slots.lv is still quite fresh to the online casino realm, having only just started taking bets in 2013. Despite it's youth, Slots.lv still has loads to offer, starting with a plethora of card and lot games, as well as killer payouts, bonuses and promotions.
The only real complaints at Slots.lv tend to deal with some games that lag or insane bonuses that feel to be out of reach. The games rarely disappoint and there have been few issues with processing payouts safely and quickly, however.
"Fastest Payouts in North America!"
There were some unresolved issues on AskGamblers, but Slots.lv has been working to appease and it hasn't been possible to update the complaints with AskGamblers currently under construction.
Complaints are few and far between, regarding either payout success or speed – over last several months – not just July.
Aligned with Bovada cashier, so we're seeing similar payout speeds, much like at Bovada.
Better withdrawal and deposit selection than ever, with Bitcoin leading the way.
lv has the games and solid payout speeds, but the limited banking options continue to hold the site back a bit.
Site certainly makes up for payout lulls with their product, as they offer an amazing array of games, as well as an awesome initial bonus.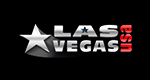 Las Vegas USA
May Grade: B- June Grade: B-
Las Vegas USA is another fantastic online casino, as they're powered by a fantastic platform and welcome U.S. players with a thrilling (and safe) experience. Las Vegas USA also brings huge bonuses to the table for new players and strives to go out of its way to assist users with any issues via customer support. That elite customer service hasn't completely killed some inconsistent payout speeds, but they do their best to resolve any standing issues.
There were some issues on AskGamblers.com that had been resolved. Due to the site being down, we're not aware of any new unresolved complaints for July.
E-wallets continue to ill it for payouts at Las Vegas USA, giving users the fastest, most successful withdrawal option. You can expect to get your money somewhere between 3-10 days.
Bank transfers, on the other hand, still aren't the best route, as they've taken up to two weeks, if not longer.
Like a few betting sites on our monthly payout recap, Las Vegas USA has a few hiccups here and there, but from what we've seen, they almost always resolve any complaints and people eventually do get their money. If you stick with the e-wallet, you probably will have mild delays – if any.
The reality is Las Vegas USA makes up for any payout shortcomings with some of the best games online, as well as some of the best bonuses.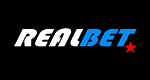 RealBet
May Grade: B- June Grade: B-
RealBet is still quite young, having gone live only in 2015, but has quickly garnered praise and trust in the online gambling community. RealBet brings supreme versatility to the table, offering online sports betting, a casino and unique mobile capabilities.
Real Bet also raises the bar with one of the freshest interfaces on the web, along with quality gaming and some of the best customer support you will find. Their best asset, of course, may be their outstanding payout results, as they've consistently produced some of the fastest payments. They do have some payout options that sap users with extra fees, but they do provide one free payout per month and typically receive fantastic feedback.
RealBet has been pretty open about a few payout issues with specific users, but they've gone out of their way to attempt to improve the process going forward.
They haven't been around that long, but so far their history is strong when it comes to payout success and speed. June was a bit rough, but they seem to have regrouped with a stronger run in July.
That being said, there have been a few issues. One user reached out to CasinoScamReport on July 12th with an issue over unpaid payouts of $4,000 in total value. There were also two other issues posted on the site on the same day. These issues remain unresolved per CSR.
While this doesn't look great, an issue posted in June was marked as resolved by the site and RealBet customer service even reached out to CSR to let them know it was a processing issue that RealBet was working to resolve.
RealBet also claimed they do have delays from time to time, but they have never missed a payout.
Their big unresolved payment issue remains on AskGamblers, but the site is down for construction. We will update on that issue and any others next month, provided the site is back up and running.
Overall, RealBet remains a solid spot online to place bets. Just keep in mind their cashier isn't the greatest and can experience some delays.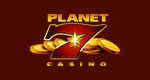 Planet 7
May Grade: C+ June Grade: B-
Planet 7 is the toughest online casino to grasp on this list, simply because they have such an awesome array of slick games, but have had a checkered payout history. While there have been numerous complaints through the years, few users have had problems with the actual games themselves and most complaints end up getting resolved, thanks to a hard-working and dedicated Planet 7 crew.
Plant 7 still has some work to do with staying on top of big payouts, but they've gotten better and continue to be near the top of the list when it comes to gaming atmosphere and versatility.
"Your source for the best Vegas online casino action"
Let's start off with some props for closing out some complaints over at CasinoScamReport. Planet 7 has definitely had some troubles with delayed payments for a while now, but they've stuck with it and for the most part closed those cases out. At CSR alone, Planet 7 pushed through two July complaints, while a late June (June 29th) complaint was also resolved.
Planet 7 also had a few unresolved cases at AskGamblers (again, the site is under construction), but they had been ripping through those and making sure the distressed customers got their money.
It is certainly worth noting that most of the issues we have come across deal with U.S. based players, as the only reliable US withdrawal method is via foreign check at the moment.
E-Wallets and bank transfers can still be tested, but the wait starts out pretty steep (two weeks or longer).
Ultimately, Planet 7 is easily one of the best online betting sites when it comes to game versatility, bonuses and maximum payouts. You're just going to have to accept the actual payment process will take a bit longer than you'd prefer. We're bumping them up slightly in July for taking action and resolving some standing issues.