Updated Odds and Contender Analysis for the 2021 Ballon d'Or

After being canceled in 2020, the Ballon d'Or is back.
On Monday, November 29, the most coveted individual award in world soccer will be handed out to the best player in 2021. But who is the best player in 2021?
The bookmakers' odds for the Ballon d'Or suggest that Lionel Messi is the overwhelming favorite to scoop the prize this year. I mean, the Argentine has claimed the crown a record six times across his glittering career.
Still, there are plenty of other world-class players at the top end of the 2021 Ballon d'Or odds list – and many of them have made a serious case for winning the award.
In this post, I check out the latest 2021 Ballon d'Or odds before analyzing all the main contenders. I also discuss the chances of a handful of outsiders before sharing my Ballon d'Or predictions.
Latest 2021 Ballon d'Or Odds
When I last analyzed the 2021 Ballon d'Or odds back in May, Lionel Messi was priced at 7.50 to win the award. Now, he is the bookmakers' out-and-out frontrunner.
At 3.25, Kylian Mbappe was the favorite to scoop the prize six months ago. The Frenchman has slipped to 17.00 on the latest Ballon d'Or odds list, with five players ahead of him.
Robert Lewandowski is viewed as Messi's nearest challenger, while Jorginho and N'Golo Kante are also in the mix. Cristiano Ronaldo completes the top five, although he is miles behind Messi.
Although the bookies' odds for the 2021 Ballon d'Or suggest that Messi is destined to triumph for a record seventh time, it is important to remember that the award is voted for by journalists, coaches, and captains from different organizations, countries, and clubs around Europe.
That means we need to consider all the leading contenders, as you can never predict exactly which players voters will back.
Let's take a closer look at Messi before analyzing the best of the rest.
Why Is Messi the Bookies' Clear Favorite?
The whole saga surrounding Messi's ill-famed Barcelona exit could have seriously dented his prospects of winning yet another Ballon d'Or this year.
The 34-year-old was effectively forced to leave Camp Nou in the summer, with cash-strapped Barca unable to keep him on the books. However, he swapped Catalonia for Paris in August and has since reminded everyone why he is the best in the business.
By his own lofty standards, Messi made a relatively slow start to life at PSG. Yet, following a trademark goal against Manchester City in the UEFA Champions League, normal service has been resumed.
The little magician has racked up 37 goals and 14 assists across all competitions in 2021, underlining his never-ending talent. He also guided Argentina to Copa America glory in July, significantly enhancing his Ballon d'Or chances.
Messi notched four goals and five assists in seven Copa America outings as he captained his country to glory. Needless to say, those numbers are Ballon d'Or-winning numbers.
Barring something extraordinary, it is difficult to imagine anyone other than Messi getting their hands on the trophy in December.
Breaking Down the Chasing Pack
Priced at 6.00, 7.50, and 9.00, respectively, it feels like Lewandowski, Jorginho, and Kante are the only other realistic contenders for the Ballon d'Or this year.
Having analyzed Messi's prospects, let's take a closer look at the chasing pack.
Will Lewandowski Get More Votes Than Messi?
Recent reports suggest that the 2020 Ballon d'Or will, in fact, be awarded to Lewandowski at this year's ceremony after it was canceled last year due to the pandemic.
If those reports are true, few would argue that he doesn't deserve the accolade.
The Polish marksman netted a mammoth 51 goals in 43 games during the 2019-20 campaign, leading Bayern Munich to the Champions League, Bundesliga, and DFP-Pokal treble. Last season, he scored 48 goals in 40 games and won a further three trophies.
As expected, the 33-year-old has hit the ground running this term – bagging 13 goals across his first ten appearances for Bayern in 2021-22.
Unfortunately for Lewandowski, he is competing against a guy who is a cut above the rest.
Jorginho's Trophy Haul Makes Him a Genuine Contender
As far as years go, 2021 has been pretty special for Jorginho.
The midfielder kicked things off by guiding Chelsea to UCL glory at the end of the previous campaign. A couple of months later, he played a key role in Italy's European Championship triumph.
Jorginho's Achievements in 2021
UEFA Champions League
UEFA European Championship
UEFA Super Cup
UEFA Men's Player of the Year
Italian Order of Merit
Having started the 2021-22 season with a UEFA Super Cup win over Villarreal, Jorginho has picked up three trophies this year. If Italy wins the Nations League, he will have more winner's medals than any of his Ballon d'Or rivals in 2021.
Although it is very rare for a holding midfielder to win the top individual honor in European soccer, Jorginho has made an extremely solid case.
Do Kante's Injury Problems Hamper His Chances?
Just like Jorginho, Kante won both the Champions League and Super Cup with Chelsea earlier this year – emphasizing his ability.
The World Cup winner has won just about everything there is to win as a professional soccer player, although injury and illness have prevented him from making the desired impact of late.
The Frenchman has already missed a number of games this season due to a groin issue and was recently sidelined after testing positive for coronavirus. These recent absences could hinder his Ballon d'Or chances.
When he is on the field, though, he invariably stands out.
Could an Outsider Win the Ballon d'Or in 2021?
There are plenty of underdogs in the race for this year's Ballon d'Or. While many of them have big prices, they should still be considered when it comes to betting on the Ballon d'Or in 2021.
Here are three Ballon d'Or outsiders to consider.
What Makes Ronaldo an Outsider?
It feels strange to be talking about Ronaldo as an outsider. Yet, by his own high standards, the Portuguese megastar hasn't exactly set the world on fire in 2021.
Although he led Juventus to the Coppa Italia and Supercoppa Italiana last term, he was unable to help the Old Lady to win a tenth straight Serie A title and swapped Turin for Manchester soon after.
Don't get me wrong, 34 goals and four assists in a calendar year is a world-class return – especially for a 36-year-old! But if CR7 wants to clinch a record-equaling sixth Ballon d'Or, he will need to emulate the form he showed during his best-ever seasons.
Mbappe Is No Longer the Main Man at PSG
As I already mentioned, Mbappe was the bookies' favorite to win the 2021 Ballon d'Or back in May. However, his price has risen from 3.25 to 17.00 since then.
Just like Ronaldo, the Frenchman guided PSG to two domestic trophies last season but was unable to push the Parisians to the Ligue 1 title. Throw in France's early exit from this summer's European Championship, and it hasn't been the best few months for Mbappe.
On top of that, Messi has come to town. It wouldn't be fair to say that Mbappe is living in Messi's shadow, but he certainly isn't the main man at the Parc des Princes anymore.
What About Erling Haaland?
With a colossal 41 goals and 13 assists to his name in 2021, it is extremely difficult to ignore what Haaland is doing at Borussia Dortmund.
In fact, as the table below details, the Norwegian prodigy has been on a different planet ever since he moved to Germany.
ERLING HAALAND FOR BORUSSIA DORTMUND
Competition
Games
Goals
Assists
Bundesliga
48
47
15
Champions League
11
13
2
DFB-Pokal
6
7
1
DFL-Supercup
2
1
1
Overall
67
68
19
Averaging just over a goal a game for BVB – and 1.3 goal involvements per game – Haaland is destined to win the Ballon d'Or sooner or later. But at the age of just 21, it feels like he will have to wait a little while longer.
My Predictions for the 2021 Ballon d'Or
As the bookies' odds for the 2021 Ballon d'Or suggest, Messi is the clear frontrunner to claim the award this year.
Following a below-par 2020-21 campaign with Barcelona, the 34-year-old almost singlehandedly guided Argentina to Copa America glory in the summer – dragging himself back into Ballon d'Or contention in the process.
And just when it looked as if he might struggle at PSG, he goes and scores a memorable Champions League goal against Man City to remind everybody what he is capable of.
With only a couple of months until the award is handed out, it is difficult to imagine anyone overtaking Messi. That said, I believe Jorginho is the only player who could snatch the prize away from the Argentine.
Either side of Italy's European Championship triumph, Jorginho won the UCL and Super Cup with Chelsea. Let's not forget that he was also named the 2020-21 UEFA Men's Player of the Year.
If you're looking for a safe Ballon d'Or bet, look no further than Messi. But if you want bigger odds, I think Jorginho is your man.
Where will this year's champion rank among the greatest Ballon d'Or winners of all time? I guess we'll have to wait and see
.
AUGUST
Casino of the Month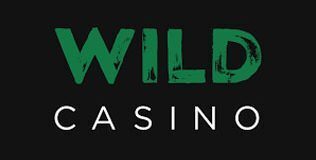 Welcome Bonus
250% up to $5,000
Read Review
Visit Site