Updated NBA MVP Odds Following the Season's Start

NBA action is back, and this season got off to a hot start.
We have some new players who are emerging into the MVP conversation and taking another step towards stardom. We still have players you are familiar with already in the conversation, but they have new competition.
The NBA MVP race is always a fun event to follow if you are an NBA fan and/or bettor and this season is no different.
Of course, we are going to have the top tier players in this conversation basically every year. It is no surprise to see players like Steph Curry, Kevin Durant, LeBron James, and Giannis Antetokounmpo in the NBA MVP conversation on a year-to-year basis.
Let's get into the updated NBA MVP odds for the 2021-22 Season, with odds courtesy of BetUS.
Updated Top 25 NBA MVP Race Odds
With the first couple weeks of play already in the books, some players have moved in the odds standings.
We have seen some players take a major leap in the right direction, while others have taken a step back. It is still early, and these odds are going to change more throughout the year.
With that being said, here are the updated odds for MVP after a few weeks of play.
Stephen Curry (+450)
Giannis Antetokounmpo (+550)
Kevin Durant (+650)
Luka Doncic (+750)
Joel Embiid (+1000)
Nikola Jokic (+1600)
Ja Morant (+1800)
LeBron James (+2000)
Jayson Tatum (+2000)
Damian Lillard (+2000)
Jimmy Butler (+2500)
Donovan Mitchell (+2500)
James Harden (+2800)
Anthony Davis (+2800)
Trae Young (+3300)
Paul George (3300)
Devin Booker (+3300)
Julius Randle (+3300)
LaMelo Ball (+4000)
DeMar DeRozan (+5000)
Karl-Anthony Towns (+5000)
Jaylen Brown (+5000)
Zach Lavine (+5000)
Bradley Beal (+5000)
Russell Westbrook (+8000)
Stephen Curry (+450)
Steph Curry emerges as the leader in the odds after Luka Doncic previously held the title. He is scoring 26.7 points per game and is leading the Warriors to a 6-1 start.
His first game of the season was incredible against the Clippers, and it was a hint at how well is going to play this year.
He scored 21 points, but he was able to get a triple double and the win in the first game of the season for the Warriors.
He has followed that up with 2 more double-doubles and can score crazy point totals in any game.
Health is probably the only thing capable of stopping Curry, as he is one of the best players in the NBA and will be a Hall of Famer when it's all said and done.
Giannis Antetokounmpo (+550)
The Greek Freak is another very strong MVP vote for this season, to no one's surprise. He is coming off his best season yet, winning the NBA Finals as well as the NBA Finals MVP award.
He is certainly capable of winning this award and is arguably the new face of the NBA. Not only does he have a great personality, but he is also a dominant basketball player.
This season he is off to another great start, averaging 27.4 points per game as well as 10.8 rebounds and 6.4 assists per game. The Bucks as a team aren't off to a great start, falling to 4-4 after their first 8 games.
Jrue Holiday suffered an injury to his heel in the second game of the year and he has missed 6 of their 8 games.
The Bucks are also missing some other important players, but Giannis should be able to keep the ball rolling for them and keep them in the mix for the Eastern Conference's Number 1 seed.
Kevin Durant (+650)
This was sort of an easy prediction following the Kyrie Irving news. With Irving out, Durant has to take even more responsibility for the Nets.
He is another player that we are very familiar with and has won an MVP in 2014.
Durant is what you call a bucket. He makes scoring points look incredibly easy and his start to this season is not a surprise. He is averaging 28.3 points per game, adding 8.6 rebounds and 5.3 assists as well.
It looks like the Nets will be without Kyrie Irving for most of this season, if not all of this season. That means Durant can be a nice bet for the MVP award, if he can stay healthy.
He has struggled with staying healthy in the past couple years, but when KD is healthy, the league needs to be on watch.
Best Starts to the 2021-22 NBA Season
With the top dogs out of the way, let's look at some other players who could have thrust themselves into the MVP conversation.
Some other players who got off to great starts to their 2021-22 seasons include the following.
| | |
| --- | --- |
| Player | Points Per Game |
| Paul George | 28.9 (1st in NBA) |
| Ja Morant | 27.0 |
| Demar Derozan | 27.0 |
| Jaylen Brown | 26.9 |
| Zach Lavine | 25.8 |
| Nikola Jokic | 25.1 |
Paul George is another player who is taking over more responsibility due to a teammate's injury. Kawhi Leonard will be out for a ton of this season, leaving more opportunities for George.
With his blazing start to this season, he could be a realistic sleeper bet for this award.
Demar Derozan is a pleasant surprise here. He is with a new team in the Chicago Bulls, and he is leading them to an impressive start. The Bulls are sitting at 6-2 and look to be a very underrated team for this season, thanks to Derozan's help.
Maybe San Antonio wasn't a great fit for Derozan, as the Bulls are loving his production so far this season.
Jaylen Brown is off to yet another strong start to his 2021-22 campaign. He is scoring the ball well, but he also has gotten criticism from teammate Marcus Smart.
During an interview with Marcus Smart, he said that the teams know that they want to give Brown and Jayson Tatum the ball and they need to learn how to pass.
The scoring would be enough to put Brown in the MVP conversation, but maybe Smart is right. His assist numbers would be very low for a recommended MVP bet.
Slow Starts to the 2021-22 NBA Season
This season has seen some players adjusting to new defensive rules and some of them have been vocal about it, especially Trae Young.
Trae Young says 'guys are going to get hurt' under the NBA's new rules. ?October 29, 2021
The NBA wanted to put a focus on limiting fouls where offensive players jump into defensive players who are suspended in the air to get free throws.
The players in the NBA are more than capable of adapting to new rules, but they still could see some dips in their stats. Personally, I think this is a great thing for the NBA.
A lot of people were getting tired of all the players just jumping into each other and trying to draw fouls. The whole purpose of a foul is if the defender is overaggressive and affects the shot without blocking it.
The rule was enforced because it was offensive players jumping into defensive players who were suspended in the air, causing the foul.
With the rule change, some players have seen some lower stats than we are used to seeing. These players need to pick up the pace if they want to be in the conversation for the NBA MVP award in 2021-22.
James Harden (+2800)
James Harden is one of the players being directly affected by the new NBA rules. Harden led the league in scoring for three straight seasons, from 2017 all the way to 2020. He is notorious for drawing fouls so much that it became a big part of his play style.
If you take out last season (Harden played 36 games total), Harden led the league in free throw attempts per game for a whopping SIX season in a row.
That was a major part of his game and the reason why he was able to lead the league in scoring a good amount of the past couple years.
Harden had double digit free throw attempts per game from 2012-13 and 2014-2020. His interesting streak of free throw attempts in the double digits is in danger for this season.
He is averaging just 4.8 free throw attempts per game in 2021-22, just about half of his usual. This could mean that Harden's free throw shortages can lower his points per game total by a whopping 3-5 points per game.
If he doesn't adjust in the points scoring column, he will not have a strong argument to win the MVP award. Assists themselves are great and Harden also excels at getting those, but it likely won't be enough to win the award by themselves.
Damian Lillard (+2000)
Damian Lillard is another player who could have been benefiting a little too much from the free throw attempts in recent years. He didn't have as high of an amount of free throw attempts per game that Harden has, but he still had a good amount for a point guard.
Lillard has had more than 7 free throw attempts per game in 4 of the last 5 years. This season, his average has dropped to 4.0 in the first 8 games of the season. In direct correlation with that is his point totals per game as well.
He went from scoring at least 25 points per game for 6 seasons in a row, before falling to 19.5 points per game in 2021-22.
Lillard is still one of the best players in the NBA, but this rule is clearly affecting his game.
You could also make the argument that a healthy Blazers team (mostly C.J McCollum and Jusuf Nurkic) means that Lillard won't have as many play calls with his name on it.
Lillard could be a longer shot than expected to win the MVP award this season. He started the year around +1300 on the MVP odds, but has been moving in the wrong direction. He has been as high as +2600 on some sites.
Betting on the NBA MVP Award in 2021-22
This season is still brand new and these trends for certain players can still go in completely different directions. We also have a good number of players who are injured, and their returns can impact the odds massively.
As for right now, Curry is in the lead with Giannis and KD close behind. Luka was the leader before the season started, but his slower start can make him a great value bet at this point in the season.
If Harden and Lillard find their groove with the new rules, then they can have tremendous value as well.
All in all, we have a brand-new season of NBA action, and the MVP award is prime betting territory. Make sure you place your bets on the NBA's best betting sites.
September
Casino of the Month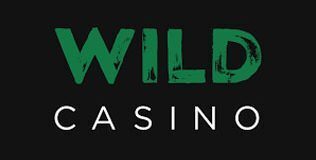 Welcome Bonus
250% up to $5,000