Updated College Football Playoff Odds Going into Week 2 (2021)

The opening weekend for the 2021 college football season was one for the books. There were some spectacular performances and a few upsets along the way.
The ACC and Pac-12 are looking to hit the reset button, and the SEC is flexing its muscles. The Big Ten and Big 12 looked respectable, so we shall see how they fare in the coming weeks when they see increased competition.
A lot went down in week one, which naturally altered the 2021-22 College Football Playoff odds.
Let's see where the CFP odds stand going into week two, and answer some important questions along the way.
Updated 2021-22 College Football Playoff Odds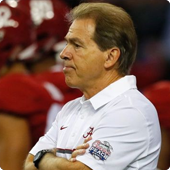 The list above showcases the top 10 teams in terms of CFP odds after week one. Alabama predictably leads the way with the best 2021-22 College Football Playoff odds at the top college football betting sites.
Penn State, USC, and Texas are next up at +5000 thanks to their impressive Week 1 performances.
Florida made a surprise upward move. They failed to pass the eye test in Week 1, and they don't even know who their quarterback is. They have to play Georgia to reach the SEC title, which gives them a path.
They also have to play Alabama, which is a likely loss. Talk about a tough break for the Gators. Georgia and Alabama are the two best teams currently, and both are on the slate before Halloween. Florida also plays LSU, which could be a toss-up game.
The other winner of the week per the odds is Texas A&M.
They didn't look amazing against Kent State, but they had an inexperienced starter, Haynes King, under center. The talent around him is sensational, and it should be said they get to host Alabama. If the Aggies were to win that game, they would have a magical tiebreaker and leg-up in the SEC West.
I would wait on the Aggies to stay close with Alabama for once before taking a flier on them. Ohio State and Oklahoma failed to move the needle after their victories despite showing ups and downs, especially for the Sooners.
Georgia Proved They're for Real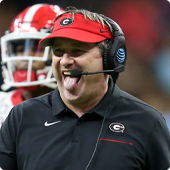 The Bulldogs are the top team in the country after one week of football.
Alabama has owned them over the years, but there is a chance we will see a 12-0 Georgia against a 12-0 Alabama for the SEC Championship.
The current odds at +400 have moved from their preseason odds of +750. Most sportsbooks had them between +650 to +800 at worst.
The winner of that SEC title game will presumably be a top-two seed in the College Football Playoff. It gets interesting talking about the loser of that game. The main argument will be what teams are playing better than these two SEC juggernauts?
The domination and eye test both Georgia and Alabama showed last week was remarkable. The Bulldogs must get to 12-0 to back them as title contenders. A bad loss to the SEC East (South Carolina, Missouri) would hurt, but this team finally seems poised.
If UGA can play as they did against Clemson, there is no stopping them.
A 12-1 Bulldogs squad is good enough to get in over a 12-1 Clemson team who they had already destroyed.
A one-loss champion of any conference will not be getting in over Georgia if they continue to flex their muscles on defense. Oklahoma or Iowa State will likely play twice, and the Cyclones didn't set the world on fire against Northern Iowa. Plus, the Pac-12 was up to their usual toe stubbing last week.
The SEC dominated on the national primetime scene like they often have over the years. The schedule for Georgia is setting up nicely. Florida looks to be lacking an elite offense, and South Carolina, Missouri, and Tennessee are all in over their heads if they think they have a chance of dethroning Georgia this season.
The Bulldogs have had great defenses over the years, but this one might be the best of the bunch. Kirby Smart has already taken them to new heights. Look at all the accolades he has given Georgia.
Most wins in three years in UGA history (2017-19, 36)
Four straight seasons in preseason AP Top 5 (three was a prior record under Smart)
Four consecutive seasons in an NY6 Bowl (program record)
The defense alone will keep Georgia in every game, and JT Daniels will continue to improve as a passer. Also, the Dawgs should be bringing back a few offensive weapons throughout the season.
Georgia has their best team since 1980, the last national championship they achieved. Their time is now, and they proved it under the bright lights against Clemson.
Is Clemson in Trouble?
How bad is it going to get for Clemson? Their College Football Playoff odds opened the season anywhere from 4/1 to 5/1 at most sportsbooks.
They have now dropped to +800, which is fifth among all teams. Some thought they would be the biggest challenger to Alabama, and that is out the door.
The ACC's pitiful season-opening performance as a conference was humbling.
The Tigers lost the one game they had an opportunity to wow the voters with. They had a decent showing, but were so lackluster on offense that they are worrisome.
Miami was taken to the woodshed by Alabama, and North Carolina lost at Virginia Tech. The victories that Clemson accumulates this season aren't going to impress any of the members of the CFP committee.
Will beating Boston College and NC State be enough to overcome their loss to Georgia? I doubt, it because the other teams all have better schedule strength.
Georgia is the team that won't have many Top 25 games coming up, but Clemson just lost to the Bulldogs. Oklahoma may have two matchups with Iowa State and also has respectable meetings with Texas and TCU looming. That is more than Clemson has to offer.
The 8/1 odds for the Tigers right now are not good enough to risk it. Clemson has a slight chance to get back into the CFP, but they don't seem likely to win a game if they magically end up getting in.
I would pass on Clemson and look elsewhere for your best bets.
How Far Has Wisconsin Fallen?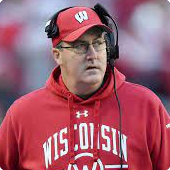 The Badgers have seen their odds fall off a cliff. In the preseason, most sportsbooks had them at +5000 to win it all.
After their disappointing season-opening loss to Penn State, Sportsbetting.ag has dropped them down to +12500. That is T-25th best odds with Tennessee and North Carolina. Yes, the Volunteers. They may finish fifth or sixth in the SEC East.
Wisconsin was disastrous in the red zone wasting at least two trips with a potential 14 points off the scoreboard. A lost fumble and a missed chip-shot field goal proved costly.
Of course, the game ended in their final two possessions with two interceptions. That could have resulted in even more potential points.
They will need to run the table for the regular season and defeat either Ohio State or Penn State in the Big Ten title game. The Badgers will need help along the way, as well.
They must have the Buckeyes or Nittany Lions either be at 12-0 or at least 11-1. No two-loss team has ever made the CFP with two losses, and no team has ever made it after losing their season opener.
It will be a challenge for Wisconsin to play in a New Year's Six Bowl at this rate. The offense sputtered way too much despite the defense doing well.
Take a pass on the Badgers with their value at the moment. Way too many teams are ahead of them in every facet of the game.
It would take an epic collapse from teams in the Big Ten and outside the conference to give the Badgers a great opportunity.
Betting on the College Football Playoff in 2021
These College Football Playoff odds will alter every week based on their performances and the rest of the national landscape.
Some teams have more favorable schedules than others. Many have games that will boost their chances of winning the national championship as well.
The CFP odds only tell you how teams are priced, of course. For a closer look at how things unfolded for some big teams in week one, check out my week one college football winners and losers.
Stay tuned for all the latest coverage in college football, and enjoy the games for Week 2.
September
Casino of the Month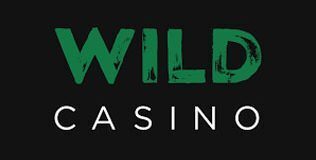 Welcome Bonus
250% up to $5,000