The Unlucky 13: A Baker's Dozen of Players Who Disappointed in the 2019 NFL Season

The reason we love sports so much is that when our heroes soar, we soar. When we see excellence in motion, we are taken out of ourselves, our workaday lives, if only for a moment.
Then there's the other side of the experience—the fact that our franchises pay millions, multi-millions, offer the world even, to acquire talent. That's all fine, when the talent shows itself.
When a well-paid player offers lackluster performance, however, we start to feel a little bit cheated. When teams pay for a decade of postseason performance and instead reap a season or two of broken ankles and torn ACLs, franchises suffer. They go into slumps.
No one wants a slump. We want winning seasons, exciting postseason triumphs, and maybe, just maybe, a Super Bowl ring at the end of it all.
Here are 13 NFL players who disappointed throughout the 2019 season.
Baker Mayfield, Quarterback, Cleveland Browns
Even playing with wide receivers Odell Beckham Jr. and Jarvis Landry couldn't give the Browns—and Mayfield—a winning 2019.
The team acquired enough talent in the offseason to make players and fans alike excited for the season opener. Unfortunately, that game against Tennessee exposed Mayfield and the Browns as alternately frantic and disorganized, and they lost the game in a 43-13 soul-crusher.
The rest of the season was not much better, although when the Browns beat the Jets in week two, 23-3, hopes were resurrected, only to be dashed again at regular intervals.
Mayfield threw 21 interceptions in 2019, making him the perfect representative of the Browns' disappointing 6-10 season.
He made fewer touchdowns in 2019 than he did in his rookie year, which is really not how things are supposed to go for a QB who should be settling into his rhythm.
He'll be closely watched in 2020 to determine whether 2019 was a one-off or whether it was the beginning of a slump for Mayfield.
Joe Flacco, Quarterback, Denver Broncos
Denver brought Flacco over from the Ravens, hoping—not knowing—hoping he'd be a good fit. Maybe even a great fit for the rest of Denver's offensive line.
Why they thought this is a bit of a mystery. The 2017 and 2018 seasons brought Flacco a concussion and a couple of other injuries. His numbers were "meh," and he only played half the season in 2018, giving his role to Lamar Jackson after Flacco hurt his hip.
Flacco threw one TD in his first game with the Broncos, in a loss against the Raiders. He did the same thing the next week: one touchdown and a losing game. In week four, he threw three TDs, but the Broncos still lost.
The Broncos won their first game of the season in week five. That had to feel good, but in the team's week seven game, Flacco was sacked a brutal nine times.
Flacco was pulled off his starter role when he incurred a herniated disc injury in his neck. He played a partial season because of it.
The Broncos never got a good grip on hope during the entire season. Their longest winning streak of the season was only two weeks long.
Maybe Flacco will gel with Denver; maybe he will figure out a winning pattern, some new plays that will leverage his strengths. All we can say is that it didn't happen in his first year with the team, to the disappointment of all.
Jared Goff, Quarterback, Los Angeles Rams
In 2018, when the team made it to the postseason, Goff threw for 32 touchdowns with 12 interceptions.
In 2019, those numbers grew uncomfortably closer to each other, with 22 touchdowns and 16 interceptions (the worst interception record of his pro football career). The team did not make it to the 2019 postseason.
Goff was voted the NFL Offensive Player of the Week in week 13, but that doesn't compensate for a lack of efficacy by Goff—and others on the offensive line—the rest of the season.
The previous year, the offensive line had delivered. In 2019, however, the O-line's run efficiency and pass efficiency were both mediocre.
Goff signed a $134 million contract with the team before this substandard season. I can only imagine how furiously the team accountants are crunching numbers now to find the cash to bring someone new on board, someone to give the team an edge.
Mitchell Trubisky, Quarterback, Chicago Bears
The Bears drafted Trubisky instead of Patrick Mahomes, a choice which may have made sense at the time but probably causes a certain degree of "What if-ing" among Chicago's staff nowadays.
He's the only league QB who has both feet coming off the ground when he throws, compromising his accuracy. This is borne out by his 10 interceptions to 17 touchdowns ratio for the season.
His 2018 season had him playing fewer games than in 2019 but scoring significantly more touchdowns. The Bears wanted a Super Bowl contender but got a player to worry about instead.
The NFL's own Quarterback Index has Trubisky ranked at number 30 for the 2019 season. There are a lot of free agents floating around in this first half of 2020. We'll see who starts for Chicago come September.
Trubisky has only played three years of pro football. We don't yet know what a "standard" year is for him, quality-wise, and which seasons are unfortunate deviations. We won't know until we have a decent sample size.
Give it two or three years, and we'll know if 2019 showed growing pains or was symptomatic of spotty play that's going to define his career.
Adam Vinatieri, Placekicker, Indianapolis Colts
I know! I know. I hate to have him on this list. He's been to a million (okay, five) Super Bowls, in his 24 seasons of professional football. His precision placekicking has been instrumental in more than one championship victory.
Back in 2002, at Super Bowl XXXVI, it was Vinatieri's foot that won the game for the Patriots, when the teams were tied 17-17 with seven seconds left on the clock. This was the first Super Bowl win for the Pats, if you can remember back that far, to a time when Patriots players weren't dripping in Super Bowl rings.
Unfortunately, none of that was true in 2019. Vinatieri tried for 19 kicks on goal and made 14 of them. That was a 31% fail rate for the year. Not good.
For a guy who has made just about 600 field goals in his time with the NFL, his pass/fail rate for the 2019 season was (thankfully) not representative of his career as a whole.
To be fair, kickers across the league struggled in 2019. The Pats went through several kickers, and the Cowboys had to try multiple kickers as well.
Tyler Eifert, Tight End, Cincinnati Bengals
Eifert has had good seasons in the past, but he's injury-prone. He's been on the roster with the Bengals consistently since 2013, but for the 2018 season, he was on a one-year contract.
Cincinnati brought him onto the 2019 roster on another one-year deal, and he did manage to stay healthy and play every game in the season.
However, results were poor, despite his consistent on-field presence. He did have three touchdowns in the season, but the team had been hoping for greater numbers.
A few years earlier, Eifert had been performing well for the team, making more than a dozen TD receptions for the team in the 2015 season. If that's what the Bengals were hoping for when they brought him back on board for 2019, they had their hopes dashed.
Eifert will be playing the 2020 season in Jacksonville with the Jaguars.
Antonio Brown, Wide Receiver, Free Agent
Brown is a stellar player, a seven-time Pro Bowler, and was twice the league's leader in receiving yards. Any team would be lucky to have him, or so you would think. In reality, though, his antics were wild enough to land him on our list of memorable storylines from the 2019 NFL season.
When he had a beef with Roethlisberger, the Steelers let him go. He was shipped off to the Oakland Raiders, where Brown refused to go to practice because the style of helmet he preferred was not one of the styles offered to him. Angry letters to the league were penned by Mr. Brown.
Then Antonio gets into a special cryogenic freezing machine that is supposed to help with athletic performance, but he forgets to put on the special socks you need to wear. His feet freeze, and he can't play football.
Californians don't have frozen feet, so the Raiders get rid of Brown and ship him to a place where frozen feet are part of the cultural landscape: New England. So, in the space of a few months, Brown is a Steeler, then a Raider, and now a Patriot.
In the midst of all this busy-ness and moving from coast to coast, Brown is accused of three legal violations: two sexual harassment lawsuits and one failure to pay his doctor. The Pats say, "Do we really want this guy?"
They answer themselves right back, and the answer is, "No."
If there's a team out there who Mr. Brown can settle down with, that team will benefit greatly from his on-field power and speed and intuition. But he'll need to make better choices in his personal life and also learn to get along with teammates and coaching staff.
Le'Veon Bell, Running Back, New York Jets
The Jets won Super Bowl III. Joe Namath predicted it, he and his boys won it, and it was one of the biggest upsets in the history of sports itself. And then what?
A survey of the Jets' seasons over the past 60 years is depressing. There were a couple of winning seasons in the 1980s and a few around the turn of the century. Whereas other teams have winning streaks, New York seems to have winning "blips."
Enter Le'Veon Bell, one of the most highly paid running backs in the league.
Bell played with the Steelers for several years. The Jets acquired him in early 2019, paying $52 million for four years.
He made 789 yards in the season, three rushing touchdowns, one receiving touchdown, and one lost fumble. The only year he had fewer yards was back in 2015 when he only played a partial season due to injury and some legal issues.
If you divide $52 million by four, you get $13 million a year. In 2019, the Jets paid $3.25 million for each of Bell's touchdowns.
He's going to have to do better for the team going forward. And the team, since they guaranteed $35 million of his contractual $52 million, has a vested interest in figuring out how to make Bell's talents as a running back fit the team.
Bell sat out during the entire 2018 season, and in 2019, the Jets' offensive line was plagued with illness and injury. Bell himself has noted that it's going to take a while for the team's engine to get up to full speed. Let's wait and see.
Nick Foles, Quarterback, Jacksonville Jaguars
This Super Bowl MVP was actually booed off the field by his own fans when the Jacksonville Jaguars took another ugly beating in late 2019.
Foles was paid nearly $90 million for a four-year deal in the hopes that he could significantly improve the playoff hopes of the Jaguars (or any hopes at all).
In week one, he sustained an injury and was out until week 11. Can't fault the guy for injury; that's not why he's on this list.
Yes, Foles was out much of the season with a damaged collarbone, but hopes were high when he returned to the field. Unfortunately, his performance made fans wish he was back on injured reserve.
The Jaguars kept losing, even with Foles at the helm, by demoralizing double-digit numbers.
Foles fumbled and threw interceptions more than he threw completed passes. Turnovers were almost constant.
The Jags benched Foles and put Gardner Minshew back into his starter role. Fortunately for Jacksonville, Minshew the rookie, chosen sixth round in the 2019 draft, has been able to calm down some of the negativity in the stadium and on the media.
Despite Jacksonville ending the season at the bottom of the AFC South rankings, Minshew has created a bit of hope for the future in the hearts of Jaguar fans.
Minshew has defended Foles, but the fans have been brutal. The man who was a hero in Philadelphia is finding Jacksonville a very tough place to be right now.
Eric Reid, Safety, Carolina Panthers
Making zero interceptions in 2019 and as a member of the Panthers' lackluster defense which spent all season allowing too many points to be scored on Reid's watch makes him a natural member of this list.
Reid came to Carolina in 2018, and hopes were high for him in 2019, his sophomore season with the team. But those hopes were dashed when he failed to perform, game after game.
Some point out Reid's four sacks and a handful of pass deflections in the season and say, "See? He can deliver!" But that's not enough for a safety to be considered competitive.
Reid was on a three-year deal with the Panthers, but because 2019 disappointed, he has been released by Carolina just one season into the contract, leaving the final two years unfulfilled.
Reid left with good grace, thanking Carolina fans for their support. He's now looking for a new home.
T.Y. Hilton, Wide Receiver, Indianapolis Colts
In 2016, this Pro Bowler was the league's leader in receiving yards. In 2018, he had 76 receptions for more than 1,200 yards and six touchdowns. The Colts made it to the postseason that year.
There were high expectations for Hilton in 2019. Hilton did miss a handful of games because of a leg injury, but when he was on the field, fans expected him to perform. He didn't.
He experienced some record lows in the ten games he played, making five touchdowns off of 45 receptions and 500 yards for the season. That's eleven yards per reception, the lowest in his career so far, and a far cry from the 17 yards per reception of his rookie year back in 2012.
It's true that this was Hilton's first year without Andrew Luck, who retired in 2018, but despite their solid synergy, Hilton needs to be able to perform no matter who is playing QB.
Todd Gurley, Running Back, Los Angeles Rams
Gurley and the Rams entered the postseason in 2017, and the next year, they made it to the Super Bowl, thanks in large part to Gurley's touchdown against the Cowboys in the Divisional Playoffs.
In 2018, Gurley played in 14 games, rushed for more than 1,200 yards, and made an average of nearly five yards per carry. In that season, he scored touchdowns in 13 straight games, for a total of 17 touchdowns in the regular season.
In 2019…he didn't do that. He played 15 games of the season but made only 857 rushing yards, 12 rushing touchdowns, and two receiving touchdowns. His average yardage per carry in 2019 was a dismal 3.8 yards, sub-par by any standard.
The Rams had a 9-7 record for 2019 and did not qualify for the playoffs. Gurley was traded to the Atlanta Falcons.
At one point, Gurley was the best-paid running back in the league. He was elected to the Pro Bowl three times, in 2015, 2017 and 2018. However, he was simultaneously dealing with some leg health issues.
Perhaps these wellness issues are what caused him to hold back in the 2019 season. Whatever the reason, he'll be wearing black and red in the coming season.
Brandin Cooks, Wide Receiver, Los Angeles Rams
The Rams had it tough in 2019. This was their 83rd season as a team and Sean McVay's third as coach. This was the first season under McVay that the team didn't make it to playoffs.
Cooks suffered a concussion in week eight, but he still started 14 games in the season. His receiving yardage, however, was abysmal.
In 2018, he made more than 1,200 receiving yards. In 2017, that number was 1,082, and in 2016, his yards were 1,173. In 2019, that number dropped way, way down to 583.
Some of this has to do with Jared Goff's less than stellar performance, of course. But the Rams' pass game just fell apart in the 2019 season. It wasn't fooling any of the opposing teams, who seemed to know what was coming.
Cooks is trying out a new physical trainer. He's been traded to the Texans, and he wants to start off his Houston career in top form. I'm supporting this goal, wishing him health and success with his new team.
The stars were off kilter for a lot of teams in 2019, the Rams among them. Let's see what 2020 brings.
In Conclusion
Yes, please, let's conclude the 2019 season! Too many players and teams struggled. It was a year of ugly football, of expensive contracts paid for the Emperor's New Clothing, and of roster reshuffling.
Well, there's another season right around the corner, another chance for these players to impress and for new names to rise to the top.
AUGUST
Casino of the Month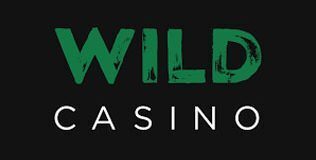 Welcome Bonus
250% up to $5,000
Read Review
Visit Site