Understanding Casino Bonus Terms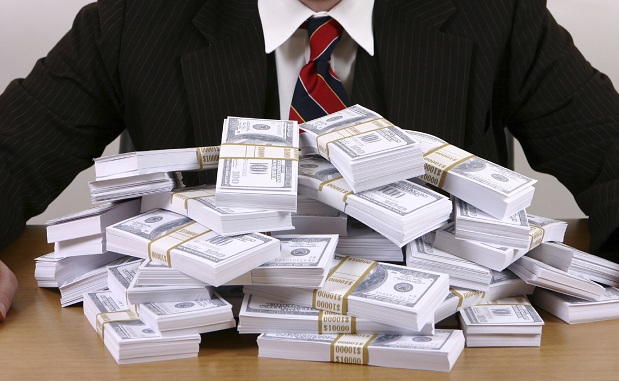 There are some pieces of gambling related advice that are worth repeating. For example, at GamblingSites.com we repeatedly stress the importance of gambling responsibly and only using money you're prepared to lose. We also repeatedly explain the need to use reputable and trustworthy gambling sites if you want to have an enjoyable and safe online gambling experience.
Another piece of advice we regularly repeat is that you should always check the terms and conditions before accepting any bonus a gambling site may offer you. Bonuses can be one of the biggest benefits of betting and gaming online, but to get the maximum possible value from them you really need to be aware of the relevant terms.
This advice is particularly relevant at online casinos, as casino bonuses can often be confusing. It's not so much that the terms and conditions for casino bonuses are especially complicated, it's more the fact that they can vary quite significantly from one bonus to another.
You'd expect the terms and conditions to vary at different casinos of course, but it's actually the case that they can vary even at a single casino. Online casinos often try to cater for as many players as they can, for obvious reasons, and this can result in them offering a range of different bonuses. While this is a good thing for players, it can also lead to confusion.
This is precisely why it's so important to read the terms and conditions. Doing so should make things pretty clear, provided you understand the terms of course. I've written this post to help make sure that you do understand them. Below you will find all the key terms you should look out for, with details of what they mean and the effect they have on casino bonuses.
Wagering Requirements
Wagering requirements are a basic component of the terms and conditions for any casino bonus you claim. A bonus has to be "cleared" before you can make a withdrawal, and the wagering requirements stipulate how much you need to stake in order to clear it.
For a simple illustration, let's say you were awarded a $100 bonus with 10x wagering requirements. To clear the bonus, and be able to make a withdrawal, you would have to wager a total of $1,000 (10 x $100). This doesn't mean you have to lose $1,000, just that you need to make bets totaling that amount. You could play 100 hands of blackjack at $10 per hand for example, or spin the slots 200 times at $5 a spin.
Online casinos usually make the wagering requirements for bonuses very clear, but there are a couple of specifics you should always check. Firstly, you should check if any game weightings or restrictions apply (I'll explain more about these later). Secondly, you should check if the wagering requirements are based on the bonus amount only, or the bonus amount and deposit amount combined.
To clarify this last point, let's say the $100 bonus I've mentioned above was a 50% deposit match bonus. This means you would have to deposit $200 to claim it. If the 10x wagering requirements were based only on the bonus amount, then you would need to wager just the $1,000. If they were based on the bonus and deposit amounts combined though, you would need to wager a total of $3,000 ($200 + $100 x 10).
Cash or Play Bonus
There is a fundamental distinction between a cash bonus and a play bonus, and it's one that you really need to understand. A cash bonus can be withdrawn, once you have met the necessary wagering requirements, while a play bonus cannot. This obviously makes a significant difference to the overall value you are receiving.
Cash bonuses are very simple. Once you have wagered the required amount as per the wagering requirements, you will be able to withdraw any money you have left in your account. This includes any remaining bonus funds, which means you can potentially lose money when playing and still make a profit. Let's say you got a $100 bonus, for example, and lost $50 before meeting the wagering requirements. You would still be able to withdraw your original deposit PLUS the remaining $50 of your bonus.
With a play bonus, any remaining bonus funds are removed from your account at the point of making a withdrawal. You will be able to withdraw any winnings you have made, assuming you've met the wagering requirement, but not the bonus itself. If you lose money while playing, those losses come out of deposited funds first and then the bonus funds.
As you can see, cash bonuses are clearly preferable. Indeed there are many casino players who don't bother claiming any play bonuses they may be entitled too, as they don't see the point. They do have some value though, as more money to play with still means more opportunities to get lucky. At the very least, they mean you get more playing time for any funds you deposit. It's also worth pointing out that play bonuses tend to be much bigger than cash bonuses.
Game Weightings & Restrictions
Game weightings and game restrictions have become increasingly common at online casinos over recent years. Not all casinos advertise these as clearly as they do the relevant wagering requirements, so you may need to read through all the terms and conditions to see if they apply. It's important that you're aware if they do apply, as they affect the best way to use your bonus.
If a bonus comes with game restrictions then certain specified games will not count towards the wagering requirements at all. You can usually still play these games, but in some cases playing restricted games will result in a bonus being forfeited. Restricted games are typically those that have a low house edge, such as blackjack.
If a bonus comes with game weightings then some games will count only partially towards the wagering requirements. Again, these games are usually those with a low house edge. For example, an online casino may stipulate that blackjack only counts as 25% towards the wagering requirements.
Size of Stakes
Terms relating to the size of stakes often catch players out, as they don't necessarily expect them. I've noticed that more and more online casinos are including them though, so they are definitely something to look out for.
Such terms usually stipulate simply that any wager you place must not exceed a certain level. This is usually expressed as a percentage of the bonus amount. For example, the terms might state that you cannot stake more than 25% of a bonus on a single wager. On a bonus of $100, therefore, your stakes must be $25 or lower.
I don't really agree with terms like this, and I'm not sure I even understand why casinos include them. I've asked a few casinos and usually get a response along the lines that it's "to ensure fair gaming", but that doesn't really make things much clearer to me! Regardless, you need to be aware of any such terms when deciding how much to stake. You don't want to forfeit a bonus just because you staked too much.
Other Key Terms
The terms I've mentioned above are the most important ones to look out for in my opinion, but there are a few others worth mentioning too. These are as follows.
Maximum winnings. Some casinos will limit the amount you can win when playing with bonus funds. Such terms are particularly relevant if you're planning on playing games where you can win a large amount relative to your stake.
Time Limitations. Wagering requirements often have to be completed within a specified time-frame. You will usually be given more than enough time to meet the necessary requirements, but such terms need to be considered if you don't play very frequently or only play for a short while at a time.
Low Risk Exclusions. You may find that some casinos don't count certain bets towards the wagering requirements if they deem them to be too low risk. For example, any combination of bets that cover more than two thirds of the numbers at the roulette table may be excluded.
I've got one final piece of advice to offer you. If you're ever unsure about any of the terms and conditions that apply to a bonus, don't be afraid to contact customer support and seek clarification. The leading casinos do generally try to make their terms and conditions as easy to understand as possible, but it can be difficult to understand them sometimes. If you're ever in doubt about anything, asking for help is absolutely the right thing to do.