Odds, Predictions, and Betting Picks for UFC Vegas 50

I'd want a complete guide to betting on UFC Vegas 50 that covers all bases if I were you. So, that's why I've decided to put one together for this weekend's card.
If you want the full fight card for Saturday's Ultimate Fighting Championship showdown in Sin City, look no further. Odds for UFC Vegas 50? Why, yes. I have those, too. Furthermore, I'll be making predictions for UFC Vegas 50 with every fight on the night covered.
The bouts go down this Saturday, March 12, from the Entertainment Capital of the World. The event is a crucial light heavyweight title eliminator between Thiago Santos and Magomed Ankalaev. I'll be making UFC Vegas 50 predictions for that fight and the others on the night.
Let's start off my UFC Vegas 50 betting guide with a look at the lineup for this Saturday's fights.
UFC Vegas 50 Full Fight Card
Don't go expecting the full card for UFC Vegas 50 to be packed with star names.
Most fans know the drill by now. The weekend following a "numbered" event is typically less appealing to the average fan. But those with experience of betting on UFC fights also understand that this can be a good thing.
More on that later. You've come here for the UFC Vegas 50 fight card, so here it is.
UFC Vegas 50 Full Event Lineup
Main Card Fights
Preliminary Card
Light Heavyweight – Thiago Santos vs. Magomed Ankalaev
Welterweight – Matthew Semelsberger vs. A.J. Fletcher
Bantamweight – Marlon Moraes vs. Song Yadong
Women's Flyweight – JJ Aldrich vs. Gillian Robertson
Featherweight – Sodiq Yusuff vs. Alex Caceres
Bantamweight – Trevin Jones vs. Javid Basharat
Light Heavyweight – Khalil Rountree Jr. vs. Karl Roberson
Featherweight – Damon Jackson vs. Kamuela Kirk
Lightweight – Drew Dober vs. Terrance McKinney
Women's Flyweight – Sabina Mazo vs. Miranda Maverick
Middleweight – Alex Pereira vs. Bruno Silva
Middleweight – Dalcha Lungiambula vs. Cody Brundage
Bantamweight – Guido Cannetti vs. Kris Moutinho
Light Heavyweight – Tafon Nchukwi vs. Azamat Murzakanov
No surprise to see a fair number of relative unknowns at this event.
The diehard UFC fans will be excited by some significant bouts on the main portion. The headliner between Santos and Ankalev should be an excellent fight. Marlon Moraes and Song Yadong could be one of the fights of the year. And what about Alex Pereira vs. Bruno Silva? That's going to be war.
From the perspective of someone betting on UFC Vegas 50, this card is much better than meets the eye. I would go as far as to say that it's the best "Fight Night" we've had in 2022 to date.
Let's see what the bookies have done with the odds for UFC Vegas 50.
Latest UFC Vegas 50 Odds
Thiago Santos (+370) vs. Magomed Ankalaev (-520)
Marlon Moraes (+195) vs. Song Yadong (-250)
Sodiq Yusuff (-215) vs. Alex Caceres (+205)
Khalil Rountree Jr. (+100) vs. Karl Roberson (-130)
Drew Dober (-190) vs. Terrance McKinney (+155)
Alex Pereira (-185) vs. Bruno Silva (+155)
Matthew Semelsberger (-245) vs. A.J. Fletcher (+215)
JJ Aldrich (+105) vs. Gillian Robertson (-135)
Trevin Jones (+115) vs. Javid Basharat (-145)
Damon Jackson (-115) vs. Kamuela Kirk (-115)
Sabina Mazo (+260) vs. Miranda Maverick (-320)
Dalcha Lungiambula (-120) vs. Cody Brundage (-110)
Guido Cannetti (+120) vs. Kris Moutinho (-150)
Tafon Nchukwi (+145) vs. Azamat Murzakanov (-175)
If you're looking for a top site for betting on UFC Vegas 50, I'd recommend checking out MyBookie. You can find the full UFC Vegas 50 odds from their sportsbook above.
Where to start with these UFC Vegas 50 betting lines?
I guess the main event jumps out, with Ankalaev's UFC Vegas 50 odds the shortest of them all. While it's becoming almost customary to see Dagestanis walk into fights as huge favorites, the hype is real in this guy's case.
With that being said, Thiago Santos is no mug. The former UFC light heavyweight title contender is a threat for anyone in this division. But will I opt to go his way when making my UFC Vegas 50 predictions?
Other noteworthy odds for UFC Vegas 50 are Marlon Moraes at almost a 2-1 underdog. Miranda Maverick is a firm favorite in her prelims bout against Sabina Mazo on the other side of the card.
Let's take a glance over that fight, as well as the rest of my UFC Vegas 50 predictions for the undercard bouts.
Prelims Predictions for UFC Fight Night 203
Matthew Semelsberger to Beat A.J. Fletcher by KO/TKO
Gillian Robertson to Beat JJ Aldrich by Submission
Javid Basharat to Beat Trevin Jones by Submission
Damon Jackson to Beat Kamuela Kirk by Decision
Miranda Maverick to Beat Sabina Mazo by Decision
Dalcha Lungiambula to Beat Cody Brundage by KO/TKO
Kris Moutinho to Beat Guido Cannetti by KO/TKO
Azamat Murzakanov to Beat Tafon Nchukwiby Decision
You can find my predictions above if you're looking to bet on UFC Vegas 50 prelims.
Although a couple of fights could potentially provide us with upsets, I don't see this weekend's card springing any major surprises.
The one fight that seems to make a lot of sense for those hunting UFC Vegas 50 prelims predictions is Maverick to win. The 24-year-old is one of the brightest prospects on the women's roster, but she has yet to make good on her potential.
There's absolutely no value in backing Maverick to get the victory here, so I guess that could be a fight to hone in on if you're looking for UFC Vegas 50 sleepers.
I'll explain why that is later. First, let's get to my main card predictions for UFC Vegas 50.
UFC Vegas 50 Main Card Predictions
This Saturday, the main event and co-main will catch the eye of most bettors. And why not? These two top-quality bouts would not be out of place on any numbered card. With that in mind, I'd like to take a closer look at these two.
I'll also provide UFC Vegas 50 predictions for the other fights on the main card. But let's tackle the big one before we go any further.
Thiago Santos vs. Magomed Ankalaev
Division: Light Heavyweight
Betting Favorite: Ankalaev (-520)
Predicted Winner: Ankalaev
Let's be honest. If one of these guys can blast the other out of there, with no questions asked, they might very well be on course for a shot at the title.
Santos is aiming for his second title shot in three years. Despite many believing he did enough to beat then-champion Jon Jones, at UFC 239, "Bones" was awarded a split decision victory.
Subsequent losses to incumbent champion Glover Teixeira and Aleksandr Rakic set the further Brazilian back. But an encouraging win over Johnny Walker in October means "Marreta" is back on the horse.
Those betting on UFC Vegas 50 will, more than likely, be looking at Santos' odds with curiosity. At +370, oddsmakers on the leading MMA betting apps aren't feeling him. Now 38, his best days might be behind him. But the more pressing issue facing the Brazilian is how to stop the emerging force that is Ankalaev.
A ??????? milestone awaits!@TMarretaMMA vs @AnkalaevM headlines #UFCVegas50 this weekend ? pic.twitter.com/3oOr3zcYVQ

— UFC (@ufc) March 7, 2022
The Russian has been making inroads at 205-pounds. But other than back-to-back first-round wins over Ion Cutelaba in 2020, he has been more of an efficient operator rather than a spectacular finish merchant. Wins over Nikita Krylov and Volkan Oezdemir mean the Dagestan-native enters the fight with straight victories.
Although the UFC Vegas 50 odds for Santos vs. Ankalaev are a bit overblown where the latter is concerned, this is a fight that he should win.
If allowed to come forward, Santos is a very dangerous guy, but Ankalev has proven to be adept at turning the tempo down, which tends to work against the 38-year-old.
If you are betting on Santos vs. Anakalev, I'd be wary of taking the favorite on the line. This is arguably the most dangerous opponent he has faced to date, and I would not be surprised to see an upset. Even if that is the case, he should stop Santos if the Russian does the basics right.
However, this guy has a solid chin. I think the value is with Ankalev grinding out a decision.
Prediction: Ankalev by Decision
Pick: Fight Over 3.5 Rounds (-125)
Marlon Moraes vs. Song Yadong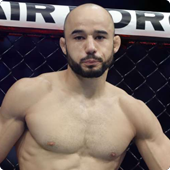 Division: Bantamweight
Betting Favorite: Song (-250)
Predicted Winner: Song
In January, I decided to add Song Yadong to my list of UFC fighters set for a breakout year in 2022.
If the Chinese bantamweight lives up to those expectations, he'll need a big performance against Marlon Moraes. Although the Brazilian might be past his sell-by date, he is, like Santos, still capable of upsetting the apple cart.
Song's UFC Vegas 50 odds are -250. Thus, he's considered the favorite to beat the former title challenger. Moraes heads into the fight with a record of 1-4 from his last five, with his win over Jose Aldo very controversial since, well, Aldo probably deserved the win.
On the other hand, Song has lost from his last twelve fights just once. That was against Kyler Phillips when the American took him to the cards.
Since then, he has registered back-to-back victories over Casey Kenney and Julio Arce, with the last fight ending with a spectacular TKO finish.
Make that SEVEN KO victories for @SongYadongMMA ?

[ #UFCVegas42 | Main Card is LIVE on @ESPNPlus ] pic.twitter.com/GRKrx6CCE6

— UFC (@ufc) November 13, 2021
Although I recognize that this could be a potential banana skin for Sog, he should be one of the top betting picks for UFC Vegas 50. Moraes has lost his last three fights by stoppage and will not have the cardio to push through three rounds against his opponent.
That tells me that the game plan for Moraes will be to go in there and look for the finish. If this is the case, you can expect the former World Series of Fighting bantamweight champion to end up on his back. What's worse, a knockout loss could even see him get his marching orders from the promotion.
Prediction: Song by KO/TKO
Pick: Song by KO/TKO (+115)
Alex Pereira vs. Bruno Silva
Division: Middleweight
Betting Favorite: Pereira (-185)
Predicted Winner: Pereira
Pereira vs. Silva is one of the best UFC fights to bet on in March 2022.
It should also be one of the most memorable fights of the month. These two monsters are chomping at the bit at a chance to tear into each other, in what should be an all-Brazilian classic on the upper portion of the card.
Now, when it comes to the top bets for UFC Vegas 50, making my pick in this fight is a tough one. You can make a viable argument for both men having the right style to emerge with the win, and the odds aren't exactly telling us otherwise.
I'm not going to rely on the oddsmakers when making my UFC Vegas 50 predictions. But it would be unwise to disregard them entirely. While depending on a solid UFC betting strategy is more important than what the bookies are saying, they're not pricing these guys up arbitrarily.
If you wonder why Pereira is one of the favorites for betting on UFC Vegas 50, let's take care of that. In a nutshell, this guy is one of the greatest kickboxers on the planet. The only man to have ever knocked out Israel Adesanya, the former Glory middleweight and the light heavyweight king, is as dangerous as they come.
Although he is still adjusting to life in the Octagon, he has won his last four by knockout. This includes a flying knee punches stoppage over Andreas Michailidis in his promotional debut back in November.
Silva, however, is also a beast. The man known as "Blindado" in his homeland has seven straight KO/TKO wins, with five coming in the first round. A heavy-handed striker, Silva also has a granite chin. Of his six losses, five have come by way of submission, with one a DQ.
If Silva's submission game were better, you would have to like his chances here. Unfortunately, for him, it's not. His hyper-aggressive style looks likely to play into Pereira's hands, and I can see this one ending pretty brutally.
Even though that is the case, my eyes wouldn't pop out of their sockets if the fight made the distance. And since there is no great incentive for betting on UFC Vegas 50's top middleweight clash ending with a KO for Pereira, it only makes sense to pick him for the win.
Prediction: Pereira by KO/TKO
Pick: Pereira to Win (-130)
More UFC Vegas 50 Predictions for the Main Card
Those are the three best fights for betting on UFC Vegas 50 covered. Let's more on to the other three other main card bouts to predict. So, here goes.
Alex Caceres to Beat Sodiq Yusuff by Submission
Khalil Rountree Jr. to Beat Karl Roberson by KO/TKO
Terrance McKinney to Beat Drew Dober by KO/TKO
Caceres is a tricky customer, but Yusuff is the favorite to win at UFC Vegas 50.
Now, I'm not sure that the Nigerian should be among the top picks for Saturday's fights. In fact, of all my UFC Vegas 50 predictions, I am probably the most torn on this one. If my spidey senses are right about an upset in this one, it could payout at some very juicy odds.
Rountree is +100 to beat Roberson. This is a winnable fight for "The War Horse," and the bookies play it safe. I'd take Rountree as the value play.
Another underdog makes my predictions for UFC Vegas 50. I believe the hype is real with Mr. McKinney, who is not getting the respect he deserves from most of the top UFC betting sites.
If you're looking for picks for UFC Vegas 50, let's get 'em nailed.
Best Bets for UFC Fight Night 203
Every week, I pick out my top wagers and sleepers for the fights. This week, I'm sticking with my trusty formula of highlighting solid choices alongside the best value bets on the card.
With the former, we'll start with my betting tips for UFC Vegas 50.
Top Picks for UFC Vegas 50
What I'm looking for here are the best bets you can place on UFC Vegas 50, regardless of whether they are on the main card or not.
Ankalaev vs. Santos Over 3.5 Rounds (-125) – The odds for UFC Vegas 50 favor a whitewash by Ankalaev. Although that might be the case, this should be the most brutal fight of his career. Ankalaev has 9 KO/TKOs from 17. But he has gone the distance in his last two. Santos has been KO'd just three times in 31 fights, with the last coming in 2018.
Pereira to Win (-185) – A solid choice for those looking to win money on UFC Vegas 50. Although I see a KO, the odds for Pereira to stop Silva are not worth the risk.
Semelsberger to Win (-245) – A solid betting tip for UFC Vegas 50 is Semelsberger to beat Fletcher. Although some might be expecting Maverick to make my top bets for this Saturday's fights, I'm not feeling her. Semelsberger is a much better option.
That's the best wagers for UFC Vegas 50 done and dusted. Let's move on to the top sleepers.
Best UFC Vegas 50 Sleepers and Value Bets
My top sleeper picks for UFC Vegas 50 are as follows.
Caceres to Win by Submission (+1000) – I have no idea why Caceres wins by submission. But at +1000? Give me that all day. I just someone doesn't get fired if he wins by submission. The best of the top value bets for UFC Vegas 50.
McKinney to Win by KO/TKO (+525) – These odds are awesome as a standalone value bet for UFC Vegas 50. Can you imagine putting together a winning parlay for UFC Vegas 50 with Caceres by submission and McKinney by KO/TKO? McKinney is a monster. He can pull this off.
Song to Win by KO/TKO (+120) – The odds might not be as crazy as those above. But Song to win by stoppage is one of the best value bets for UFC Vegas 50. Hands down. Moraes' chin has folded like wet paper recently, and this kid hits hard. Two plus two equals four.
That's my top three picks and three best sleepers for UFC Vegas 50. If you're interested in betting on the fights this Saturday, keep reading, and I'll fill you in.
Betting on UFC Vegas 50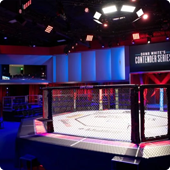 I promised you a comprehensive betting guide for UFC Vegas 50. And I'd like to think that I delivered.
At this point, you might be toying with the idea of placing real money bets on the UFC this weekend. If that is the case, you have six very good choices to work with above.
Of course, there are other ways to bet on Saturday's card. I'd recommend comparing some of the props for UFC Vegas 50 across some of our other recommended sites.
I tend to find BetOnline and Bovada deliver solid props for the fights, so either of those sportsbooks might be worth a look in.
Of course, there's a chance you might not be interested in this card at all. If you're saving your bankroll for another card, be sure to check out the other top UFC fights to wager on in March 2022.