6 Tips to Help You Profit from UFC Prelim Fights

You might not consider preliminary card fights in the UFC to be the most glamorous.
Better known as prelims, these fights are effectively the appetizers for the main card. On this portion, you'll generally find a mix of up-and-coming prospects, former champions, and the occasional "Who the F is that guy?"
I've got some solid UFC prelims betting advice to help you discern a good bet from a questionable one. From profiling a fighter to taking advantage of the bookies' apprehension, these tips for betting on UFC prelims should be very useful.
Let's get started with my MMA Prelims advice.
Find Sites with Top UFC Prelims Odds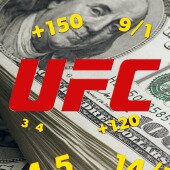 You might not think it now, but this is perhaps the most important feature of this prelims betting tips piece.
Once you have learned how to bet on MMA prelims, you will want to put your skills to good use. Finding the best UFC betting site should be your next move. Aside from the fact that many lower-end sportsbooks probably won't even offer odds on prelims matches, it only makes sense.
Even if you come across a middle-of-the-road outfit that provides odds for undercard scraps, how can you trust that they are any good? I'll cover what you need to know about comparing lines in my UFC prelim fight betting tips next. But to someone who doesn't have a lot of experience in this department, this might be a task that gets the better of them.
Ultimately, I'd recommend signing up for more than one site. This will make it easier to compare odds and get the best prices when all is said and done.
You can, of course, look at a site's odds for UFC preliminary fights without registering for an account. But if you're anything like me, you'll have a few different bookies you bounce between, depending on the wagers you want to place.
One of the most important things to remember is never to give all of your business to just one site without verifying that they consistently provide great odds and markets for undercard matches. And the first thing before you do business with any sportsbook is to verify they are safe, secure, and unequivocally trustworthy.
Lucky for you, we've done the hard part. Here's a list of some of the best sites for betting on UFC prelims.
How We Rate

Safety & Security
You should be able to gamble online without fear. So we only recommend licensed sites that use the latest security and encryption techniques.

Bonuses
Maximize your bankroll with fantastic bonuses. Our recommended sites offer valuable bonuses with fair terms and conditions, including manageable wagering requirements.

Games & Betting
The best sites have the best wagering options. That's why you will find extensive games and betting opportunities on our recommended sites.

Banking
Getting your money to and from your account shouldn't be a hassle. We only recommend sites with a variety of convenient banking methods, including cryptocurrency and e-wallets.
Learn How to Shop for the Best Lines
A very important topic to touch on is comparing odds by shopping for the best lines.
This is just as important as any other piece of UFC prelim fights advice you will come across. The reason is that you can potentially miss out on more cash by taking subpar odds.
If you had compared the price of a fighter or for that fighter to win in a particular way/round, you could have seen a major difference in your profit margin.
Here's an example.
| | | | | |
| --- | --- | --- | --- | --- |
| Bet Type | Betting Site 1 | Bettin Site 2 | Betting Site 3 | Betting Site 4 |
| Fighter A to Win | -185 | -190 | -180 | -200 |
| To Win by KO/TKO | +350 | +400 | +330 | +320 |
| To Win by Submission | +900 | +900 | +900 | +1200 |
| To Win by Decision | +170 | +180 | +170 | +200 |
As you can see, Fighter A is priced up differently by four separate sites.
You have taken my UFC prelims betting advice onboard and decided to find the best lines out there. Of course, there are multiple options. After all, Fighter A has many different ways he can win, and you want to explore maximizing your profits.
You will take the top price if you have made a quick odds comparison for UFC prelims fights on the moneyline market. Obviously. Here, that option is Betting Site 3 with -180. But you don't want that. You believe this fighter will win by KO/TKO, and Betting Site 2 will pay +400 despite having the second-worst straight-up odds.
Although Betting Site 4 has the worst moneyline price, they offer a staggering +1200 for Fighter A to win by submission. He has won 2 of his last five fights this way and is facing a guy with a poor ground game.
Congratulations. You just found a great value bet. We'll touch more on that later.
The bottom line here is that you would not have found the top odds if you hadn't compared the prices available. Furthermore, the example above illustrates how even though a site can be lacking in their moneyline offers, they might have prop bets for UFC prelims fights that turn your head.
Look for a Prelim Fighter's X-Factor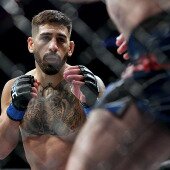 Per the example above, Fighter A is a very well-rounded fighter. Unfortunately, he wasn't given the greatest name at birth…
As we move on to more UFC prelim fight betting tips relating to the fighter, let's use a real athlete. Perhaps the powerful Vicente Luque won't mind if I nominate him for this next example. He's a great choice, by the way. Given he has multiple X-factors in his game.
As I write this, the Brazilian owns some of the most impressive numbers in the UFC.
You can look at Vicente Luque's UFC stats for yourself, but here are some key factors that are important to the point I am making.
4x Performance of the Night
4x Fight of the Night
2nd Most Finishes in UFC Welterweight History
2nd Highest Finish-to-Win Ratio in UFC history (92.86%)
When looking at what a fighter takes into the cage, analyze what they do well. And not so well.
Luque has 11 KO/TKOs, 8 submissions, and 2 decision wins to his name. He has never been knocked out but has six decision losses, and two submission defeats to his name. He's a great finisher with a rock-solid chin and typically takes the fight to his opponent.
Of course, it will be tougher to gauge what lesser-known fighters have in their tool bags. But not impossible.
There are many sites out there that cover fighters that are newcomers from European, Asian, or even regional North American promotions. The point is to create an image of how they will perform against their opponent. And if it is worth betting on that X-factor to win you some dough.
This is of vital importance when you are learning how to bet on UFC prelims. It would help if you also remembered that fighters from particular regions could have advantages in specific departments—for example, Brazilians with BJJ.
Feel free to read more about that in the post below. If you have already digested that information, let's move on.
Never Be Afraid to Avoid a Bet
You want uncompromising MMA prelims advice. Well, here's some brutal truth.
The quality of UFC cards has dropped over the past few years. This is down to more events scheduled in a calendar year, which needs more fighters to appear at those events. Call it the law of diminishing returns, if you like.
Now, what does this have to do with UFC prelims betting advice? Quite a lot. There will be wider odds if you have substandard fighters facing decent opposition.
Many bettors will make their picks exclusively on what the UFC prelims odds are for that card. And then, when a fluke happens, they end up losing hard-earned money.
This can be a common factor. But something even more customary is some unknown fighter popping up to ruin that unsinkable parlay you just invested a large portion of your wages in. I've seen it happen before, and I'd rather you sidestepped it.
How? Well, if you're not comfortable making a pick based on sound logic, reason — and following much spent time analyzing both fighters — avoid it. Walk away.
Instead, look for a fight where you can access a fighter's background and record. Hit up the Tapology fighter search function or Sherdog, and do your homework.
If you can't find enough data to be comfortable with, there will be plenty of other options. There is a UFC fight card almost every weekend these days. You'll survive.
Be Wary of the Hyped-Up Newbies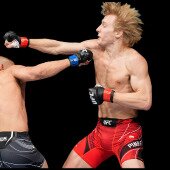 I'm not encouraging you to treat a new fighter like some foreign invader looking to ransack your castle, steal your oxen, and make off with your fair lady.
Although Paddy Pimblett looks like someone who would be happy doing just that, I'll cut him a break. But while his name is present, let's use him as an example. Again, I'm sure he wouldn't mind me doing just that.
One of my tips for betting on MMA prelims is not to get carried away with the "next big thing." Like Pimblett, we have seen some fighters arrive in the promotion with a greater reputation than their skillsets. This can influence the oddsmakers over on the sites and apps to bet on UFC fights.
It can also lead the casual fan into dropping money on someone that isn't as good as the promotion team wants you to believe.
There is a flip–side to this piece of UFC prelim fights advice, too. Sometimes a fighter without the charisma or commercial potential of the type above can be undersold. Perhaps they don't speak English or look like an average car mechanic/family man from the Midwest.
That doesn't mean they can't fight, though. As we have seen on numerous occasions, the biggest bubbles can be burst spectacularly. At the same time, the smaller ones continue their quiet and steady rise through the ranks.
Prioritize Positive Betting Value
I've provided you with what I believe to be the best advice for betting on UFC prelims fights. But I'm not entirely done yet.
I very briefly touched upon value a little earlier. Here's the thing — learning how to find value in betting odds is crucial to making money on prelims fights, main card matchups, or any other gambling endeavor you choose to pursue. It's the only trusted way to make consistent, long-term profits.
Now, it's difficult, either. Even if some MMA prelims advice tips haven't registered 100% yet, they will. This also applies to finding value.
The basic concept here is to look for odds that pay out more than they should in any given scenario. Here are a few super-quick examples to help you understand.
Fighter A (+275) vs. Fighter B (-333) – The odds for Fighter A come with an implied probability of 26.7%. That's despite this fight being more of a 50/50. There is a debatable gap of 24.3% on Fighter A reaching that 50% figure. The real odds should be around the +100 mark, so you're getting an additional +175. This makes her exceptional value.
Fighter B to Win by KO/TKO (+220) – They are 7-0 coming into their UFC debut from a smaller promotion, with five consecutive knockouts registered. This UFC prelims fighter is facing a guy who is 1-4, with three KO losses. The odds are only short as the 1-4 fighter is a former champ. But their chin has long gone, and they are on the way out. There is value to be had on Fighter B's odds.
Fight to End Over 1.5 Rounds (-120) – Value doesn't always have to come with positive odds. In this case, these two fighters have a combined 24 decision wins and losses from 28 fights. The odds should be much shorter, making this a value bet.
Again, always look for value. Whether gambling on the top US betting sites or sportsbooks located where you are.
It stuns me how even the most seasoned bettor will fail to wager on UFC prelims fights without doing their research first. That includes looking for the best value bets.
You won't make that same mistake, of course.
More UFC Prelims Betting Advice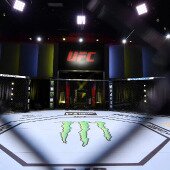 I hope you have enjoyed this little walk through my top UFC prelims betting tips.
It would help if you were more than adequately equipped to wager on the fights and make some money doing so. Things don't always go as you want them to, of course.
Ending up on the wrong side of a decision or flash knockout does not negate your hard work.
Always pay attention to the details. Whether you're betting on UFC prelims or gambling on ONE FC fights, these are what matter. If you'd like to learn some tips for the latter, be my guest!
August
Casino of the Month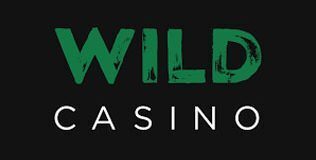 Welcome Bonus
250% up to $5,000