Predicting Every UFC Champion at the End of 2022 – Can Nunes Regain Her Title?

Who will be the UFC champion in every weight class in 2022?
That's as tough a question to wrap your head around as any. Mixed martial arts is such a volatile sport, with even the best of the best prone to having their greatness negated by one well-timed shot. Or, in the case of Petr Yan, one rush of blood to the head.
Still, I thought it would be fun to see how accurate I can be at this game. Predicting every UFC champion at the end of 2022 isn't for everyone. But I believe the following fighters will be the kings and queens of their respective divisions by the time 2022 comes to a close.
Heavyweight
Predicted Champion: Francis Ngannou
Current Champion: Francis Ngannou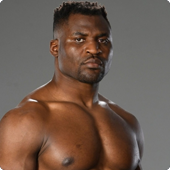 Ngannou 2.0 made history by becoming the first African UFC champion of the heavyweight division when he knocked out Stipe Miocic at UFC 260 in March.
I predicted that "The Predator" would finally get his hands on gold at the end of 2020, and he got the job done like a pro. All respect to Stipe Miocic, who was dethroned by Ngannou that night. But the Cameroonian was on fire and got his revenge having suffered something of an existential crisis in their first fight in 2018.
Although Ngannou is locked in a dispute with the UFC over pay right now, there's no way that the promotion is going to pass on a unification bout with Ciryl Gane in 2022.
Gane is the only man capable of beating the champion right now, but I suspect that he will fall short against the menacing knockout artist.
If Ngannou beats Gane in style, he should have things his own way for the rest of the year. By that logic, he is likely a good bet to be the UFC heavyweight king at the end of 2022.
Speaking of betting on Ngannou, you can wager on his fight with Gane. You can find the odds for Ngannou-Gane and my analysis, below.
Light Heavyweight
Predicted Champion: Jiri Prochazka (#2)
Current Champion: Glover Teixeria
When predicting who will be the UFC champion in every division at the end of 2022, light heavyweight is probably one of the easier ones to attack.
Of course, there's no simple answer for any of the weight classes. Especially when anything can happen. Don't believe me? Who would have thought that Glover Teixeria would be crowned the 205-pound king in 2021?
I did not see that one coming at all.
At the end of 2020, I put my chips down on Israel Adesanya taking over at light heavyweight. Of course, Adesanya was beaten by Jan Blachowicz at UFC 259 before being sent back down to middleweight with his tail between his legs.
Light heavyweight is not the most stacked division on the roster. Either way, there is one name that really sticks out for me and that is Jiri Prochazka.
Can anybody stop Jiri Prochazka? ?

(via @dc_mma) pic.twitter.com/tPcbZRw6oL

— ESPN MMA (@espnmma) May 3, 2021
A fight between Teixeira and Prochazka for the title would be fun. But the phenomenal striking of the Czech would likely be too much for the 42-year-old to handle.
Who will be the UFC champion at light heavyweight at the end of 2022? You know who I'm backing.
Middleweight
Predicted Champion: Israel Adesanya
Current Champion: Israel Adesanya
Adesanya will put his title on the line against Robert Whittaker at UFC 271 in February.
What a fight that should be. Although I'm favoring Adesanya at this point, there is still room for me to be swayed, given that so much can happen between now and fight night.
Whittaker is one of my favorite fighters. Old "Bobby Knuckles" is just a phenomenal athlete, with an excellent all-around game and a super fight IQ. Having lost to Adesanya in the poorest performance of his career, he will be eyeing up revenge on the night.
This fight should determine who will be the UFC middleweight champion at the end of 2022. If Adesanya wins, you would have to favor him to beat anyone else at 185. If Whittaker wins, an immediate rematch would likely be on the cards.
With elite fighters competing around twice a year, a loss for Adesanya would almost guarantee that the champ will be one of these two. But if Adesanya earns another quick stoppage, that would open the door for someone else to state their claim to the title.
Taking Whittaker out of the equation, this is kind of how the top ten fighters in the UFC rankings for middleweight would look like.
Jared Cannonier
Sean Strickland
Paulo Costa
Alex Pereira
Marvin Vettori
Kelvin Gastelum
Derek Brunson
Jack Hermansson
Darren Till
Uriah Hall
Adesanya has already beaten most of the top names in the official UFC rankings at 185. I'd love to see him take on Alex Pereira, given that the Brazilian knocked him out cold the last time they fought. That was, of course, under kickboxing rules.
Sean Strickland and Jared Cannonier are fighters that could give also give him a rough night. But ultimately, Adesanya is my pick to be the UFC champion at middleweight at the end of 2022.
Welterweight
Predicted Champion: Kamaru Usman
Current Champion: Kamaru Usman
Last year, I boldly stated that Kamaru Usman would be the champion by the end of 2021.
Now, I didn't exactly feel as though it was an audacious call. At that time, Usman was looking mightily impressive when compared to his peers. In 2021, he has proven himself to be a more formidable machine than first thought.
Usman is, hands down, the greatest welterweight on the planet. He is the pound-for-pound number one fighter on the roster and it's not even close.
Who can beat Usman at 170-pounds in 2022?
Again, things can happen in a fight that can catch us all by surprise. Not least the fighter defending their strap. Just look at what Julianna Pena did to Amanda Nunes in December. Few saw that coming.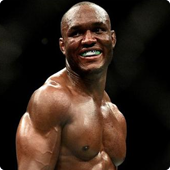 Usman has smashed pretty much everyone at welterweight that can beat him. Leon Edwards is the only elite fighter at 170 that hasn't shared the cage with Usman, but I believe even he would struggle to get past the first couple of rounds with "The Nigerian Nightmare."
The guy is in a different stratosphere right now. Unless he decides to retire next year, my prediction for the welterweight champion at the end of 2022 is Usman. Obviously.
What about that knockout of Masvidal though? Where would you rank that among the best UFC KOs of the year?
Lightweight
Predicted Champion: Justin Gaethje
Current Champion: Charles Oliveira
Before I even thought about predicting the champion of all UFC divisions, I knew this would be the toughest one to approach.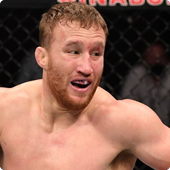 There is so much depth at 155-pounds that you could make a case for so many fighters having a shot. But logically, there are two or three fights that will involve this title next year.
Oliveira will defend his lightweight strap in 2022. According to the official UFC lightweight rankings, the next man in line is Justin Gaethje. But the Brazilian has claimed that he would welcome a shot at former 155-pound king Conor McGregor.
As you can imagine, news of "Do Bronx" inviting the Irishman to fight him next hasn't exactly gone down well. First and foremost with Gaethje, who threatened to "burn it all down" if the Dubliner gets the next shot.
"F**king burn it down, that's what I'd do. [Conor] is so irrelevant. He has not won a fight since 2016 in the lightweight division. I'm ranked No. 1. [in the UFC]. I saw they updated the rankings, I'm No. 1 now, that feels pretty good."
You can't help but agree with Justin. At the same time, Oliveira is entitled to a big payday, right? Either way, Gaethje should fight for the title in 2022. Whether that is against Oliveira or McGregor, he's winning the title.
The problem will be holding on to it, especially if Islam Makhachev gets a shot in this hypothetical scenario.
Featherweight
Predicted Champion: Alexander Volkanovski
Current Champion: Alexander Volkanovski
I love Max Holloway as a fighter and a human.
The guy has been nothing but awesome throughout his UFC career. But I'm not sure that his trajectory as a fighter is going the way fans wish it to.
Although he should have been awarded the win in his rematch against Volkanovski in 2020, the judges saw things differently. That sucked for "Blessed" and his fans. But for the Aussie, it meant he kept his grip on UFC gold.
He put in a phenomenal performance against Brian Ortega at UFC 266 in September to remind everyone why he is the best featherweight on the planet. Aside from pulling a miraculous submission escape out of the hat, the former rugby player looked the best we have ever seen him.
Holloway will get his shot at Volk in what is guaranteed to be one of the best UFC fights of 2022. Dana White says it "makes sense," and there is no one on the planet in their right mind that should disagree.
If you would have asked me at the start of the year who would win that fight, I would have backed Holloway. Right now, my money is on Volkanovski.
The Aussie makes my list of predictions for every UFC champion at the end of 2022 for the featherweight class.
Bantamweight
Predicted Champion: Petr Yan
Current Champion: Aljamain Sterling
It's no secret that bantamweight is full to the brim with top talent. But the best of them all is the incumbent interim champ, Petr Yan.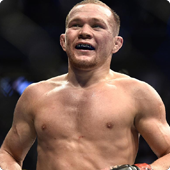 Despite suffering the mother of all brain farts against Oscar nominee Aljamain Sterling at UFC 259 — a move that would see him stripped of the title — the Russian is still the real champion in my mind.
Yan will take Sterling on in a rematch for the 135-pound title at some point in 2022. The fight was initially scheduled for October in Abu Dhabi, only for Sterling to pull out due to an injury. There's no escaping Yan, however, who will get his title back, come hell or high water.
That's the plan, at least.
The reason why Yan makes the list of predictions for every UFC champion by the end of 2022 is that he is the best fighter in the division. I believe he will win convincingly in the rematch and reject Sterling's advances for a third bout.
Undisputed UFC bantamweight champion

— Petr "No Mercy" Yan (@PetrYanUFC) October 30, 2021
The UFC will likely approve his request, opening the door for one of T.J. Dillashaw, Cory Sandhagen, Merab Dvalishvili, or Dominick Cruz to get a shot. It all depends on how those guys do in 2022, of course.
Whoever it is, I can't see any of the top fighters in the division beating Yan.
Flyweight
Predicted Champion: Brandon Moreno
Current Champion: Askar Askarov
Deiveson Figueiredo lost his title to Brando Moreno in one of the upsets of 2021.
The Brazilian, who I had as my 2020 fighter of the year, will be back for a third fight with Moreno in 2022. Although that bout is a 50/50, I don't see the promotion wanting a fourth fight with this pair in the event of either man winning.
Figueiredo isn't going to hang around at flyweight if he suffers another loss. The weight cut has been a problem for the Brazilian, and I can see him toying with the idea of a stint at bantamweight whether he is successful or not in the trilogy fight set for UFC 270 in January.
A great bet to become the UFC flyweight king at the end of 2022 is Askar Askarov, who I tipped to have a big year in 2021. He only fought once, retiring Joseph Benavidez. With that being said, that was a serious win for Askarov, who took his record to 14-0-1.
The Russian drew with Moreno in their fight back in September 2019. I reckon the takes the rematch and/or beats Figueiredo.
Women's Featherweight
Predicted Champion: Amanda Nunes
Current Champion: Amanda Nunes
Will the UFC look to get rid of the women's featherweight division in 2022?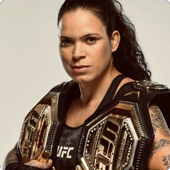 There is every chance that could happen. Especially if current champion Amanda Nunes decides to walk away from the sport.
Kayla Harrison, one of the top PFL fighters of 2021, is rumored to want in on a UFC deal. The problem for Harrison is that she fights at 155-pounds, while the 145-pound limit is the heaviest division in the promotion. A super fight with Nunes would be cool, but I'm not sure it's something we will see.
Also, Nunes' concentration will solely be on regaining the title she lost to Julianna Pena in her shocking upset at UFC 269. That means it's tough to predict the next champ in this division. So, I'll just stick with "The Lionness" for now.
Women's Bantamweight
Predicted Champion: Amanda Nunes
Current Champion: Julianna Pena
Julianna Pena deserves all the credit in the world for getting the win over Nunes.
Although I was tempted to wager on the upset with the top UFC betting sites, I talked myself out of it. After all, no one was good enough to dominate Nunes.
Before the fight, I spoke about how complacency might be an issue for the champ. After all, she had beaten everyone in her way since 2016 and made a boatload of money in the process.
Further, she had recently become a mother and wasn't getting any younger.
JULIANNA PEÑA SHOCKS THE WORLD AND SUBMITS AMANDA NUNES #UFC269 @SpinninBackfist

pic.twitter.com/4PzN9YjJsP

— Barstool Sports (@barstoolsports) December 12, 2021
Still, I backed Nunes to win the fight. But let's be honest; she looked very average and not inspired at all.
The loss to Pena will either mark a new start or the beginning of the end for the greatest female champion of all time. I'm leaning toward it being a positive, and Nunes coming back with a bang in 2022.
Women's Flyweight
Predicted Champion: Valentina Shevchenko
Current Champion: Valentina Shevchenko
The easiest of my UFC champion predictions for the end of 2022.
Shevchenko is miles ahead of the competition at flyweight. There is no one in the division that can match her, leading me to believe it should be a pretty straightforward year for the "Bullet."
It would be interesting to see Rose Namajunas move up to give her a fight at 125-pounds, but I doubt that even "Thug" will want any of that heat.
Women's Strawweight
Predicted Champion: Rose Namajunas
Current Champion: Rose Namajunas
Namajunas had a year to remember in 2021, asserting herself as the true queen of the strawweight division.
Rose stunned then champ Zhang with a beautiful head kick knockout at UFC 268 to regain her old title. The American followed up that win with a hard-fought split decision victory over the Chinese star to prove her first was no fluke.
Namajunas has a few options for her next fight. The likeliest is a rematch with Carla Esparza, who submitted the current champion in the inaugural UFC strawweight title fight back in 2014. I don't foresee Esparza winning that one.
Ultimately, Namajunas should hold on to the title in 2022.
Sealing My UFC Title Holder Predictions for 2022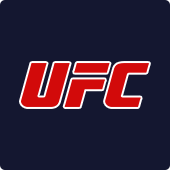 Now my ideas are set in stone, there's no turning back.
While anything can happen in this game, I'd like to think I've covered the most obvious bases concerning what can happen in all divisions. Thus, my predictions for all UFC champions at the end of 2022 haven't just been plucked out of the back of a trunk.
There is always the margin for upsets or surprises. It would be shocking if we saw the likes of Kamaru Usman or Valentina Shevchenko dethroned, however.
Well, that's all for now with my predictions for who will be UFC champions by the end of next year. If you enjoyed this piece, here's something else you might like.
September
Casino of the Month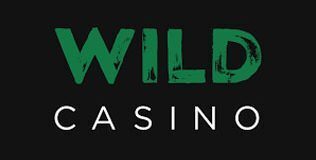 Welcome Bonus
250% up to $5,000