Betting Preview for UFC 277: Pena vs. Nunes 2

In December, Julianna Pena submitted Amanda Nunes to claim the UFC women's bantamweight title.
Nunes' odds to beat Pena were as wide as -1250 with some sports betting sites. Despite that, the female G.O.A.T was stunned by Pena, who locked in for a submission victory in Round 2 of their UFC 269 headline match. The two will run it back this Saturday, July 30, 2022, at the American Airlines Center in Dallas, Texas.
In addition to the odds for Nunes vs. Pena 2, I'll cover all the other prices you can get on in this UFC 277 betting guide. Are you looking for predictions for all fights? I have those, too. Better yet, I'll provide my top UFC 277 picks for you to wager on.
The Nunes vs. Pena rematch is the one most are talking about. Granted, why wouldn't they be? But Saturday's event has so much going for it, with some excellent supporting fights scattered over the UFC 277 fight card.
Brandon Moreno vs. Kai Kara-France, Derrick Lewis vs. Sergei Pavlovich, Alexandre Pantoja vs. Alex Perez, and Anthony Smith vs. Magomed Ankalaev are among the ones you don't want to miss out on. I'll be touching upon them in this UFC 277 betting preview, so let's jump in.
Before we get to the odds for the fights, let's cover where you can bet on Saturday's card in Texas.
Where to Bet on UFC 277: Pena vs. Nunes 2
How We Rate

Safety & Security
You should be able to gamble online without fear. So we only recommend licensed sites that use the latest security and encryption techniques.

Bonuses
Maximize your bankroll with fantastic bonuses. Our recommended sites offer valuable bonuses with fair terms and conditions, including manageable wagering requirements.

Games & Betting
The best sites have the best wagering options. That's why you will find extensive games and betting opportunities on our recommended sites.

Banking
Getting your money to and from your account shouldn't be a hassle. We only recommend sites with a variety of convenient banking methods, including cryptocurrency and e-wallets.
You can't bet on UFC 277 odds online without first having access to a betting site to place your wagers.
Of course, you don't want to pick just any old site. Not when our experts have worked hard to find the top sites for gambling on Pena vs. Nunes 2, and the rest of the matches are coming up this weekend. If you already have a site that you trust, perhaps you're sorted. If not, I'd recommend considering one of the sportsbooks below to get your bets down.
The first thing you should be thinking of before betting is whether you will get paid if you win.
Perhaps the biggest gripe bettors have when gambling online is choosing a site that doesn't honor their bets. There are plenty of those around these days, and we'd recommend steering clear of any sportsbook that isn't verifiably safe, secure, and trustworthy. Instead, opt for betting sites for UFC 277 that will pay you out when you get your picks right.
Instead of being lured into registering for a site on the promise of unrealistic bonuses and offers, find a top-rated sportsbook that provides genuine promotions.
Not just that, but one that will ensure your personal details are protected, and there is no chance that any third party can access what you want to stay private.
The sites above do all of that and more. From providing you with top betting odds for UFC 277 to a range of bets and markets, these trusted sites come highly recommended by our experts.
You can expect multiple banking methods, fast payouts, and, perhaps even more important, peace of mind knowing that you're betting with a genuine site.
Are you already signed up? Let's move on to the betting lines for UFC 277.
UFC 277 Betting Odds and Fight Card
Women's Bantamweight – Julianna Pena (+220) vs. Amanda Nunes (-260)
Flyweight – Brandon Moreno (-192) vs. Kai Kara-France (+167)
Heavyweight – Derrick Lewis (+100) vs. Sergei Pavlovich (-120)
Flyweight – Alexandre Pantoja (-161) vs. Alex Perez (+141)
Light Heavyweight – Anthony Smith (+500) vs. Magomed Ankalaev (-375)
Welterweight – Alex Morono (+129) vs. Matthew Semelsberger (-149)
Lightweight – Drew Dober (-205) vs. Rafael Alves (+175)
Light Heavyweight – Nicolae Negumereanu (+120) vs. Ihor Potieria (-150)
Welterweight – Orion Cosce (-160) vs. Mike Mathetha (+130)
Women's Flyweight – Ji Yeon Kim (-135) vs. Joselyne Edwards (+115)
Lightweight bout – Drakkar Klose (-205) vs. Rafa Garcia (+175)
Heavyweight bout – Don'Tale Mayes (-150) vs. Hamdy Abdelwahab (+130)
Welterweight bout – Michael Morales (-575) vs. Adam Fugitt (+445)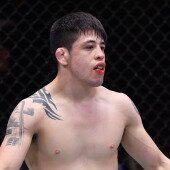 I've taken the UFC 277 odds from the BetOnline sportsbook.
As I pointed out earlier in this UFC 277 betting guide, this is a tight card with some interesting matchups from top to toe.
That means plenty of opportunities to bet. Depending on the fights you are targeting, of course. It's rarely a good idea to gamble on every single fight on a card, and this one is no different. Ergo, I would recommend considering the UFC 277: Pena vs. Nunes odds that make the most sense—starting with Pena vs. Nunes!
As you can see, the champion is an underdog heading into the second fight. Pena is certainly not the rank outsider she was before the first fight, with the bookies less enthusiastic about Nunes wiping the floor with her. I think the odds here are fair, with Nunes' previous accomplishments and overall pedigree making her a significant, but not astronomical, betting favorite on the night.
Brandon Moreno, the former UFC flyweight champion, is almost a 2-1 favorite over New Zealand's Kai Kara-France. There will be some bettors backing the underdog in this one, but I wouldn't like to bet against the first Mexican-born champion in the promotion.
For the most part, this is a balanced card. The only two remarkable gulfs in odds come in the Anthony Smith (+500) vs. Magomed Ankalaev (-375) and Michael Morales (-575) vs. Adam Fugitt (+445) fights.
There is certainly some scope to consider the odds in the first, but the latter is expected to be a very one-sided scrap. With that being said, so was the first Nunes vs. Pena fight. And look what happened there!
I'll cover my UFC 277 fight predictions for all matches on the card below. Join me for those. But before I preview any other matchup on the night, let's look at the main event.
UFC 277 Prediction and Pick for Pena vs. Nunes 2
Division: Women's Bantamweight
Betting Favorite: Amanda Nunes (-260)
Nunes Record: 21-5
Pena Record: 11-4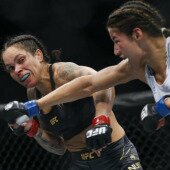 I was always going to start my UFC 277 betting preview for Pena vs. Nunes 2 with this question — what, if anything, changes this time?
If you're placing bets on UFC 277's main event, that's something to think about. Forget about the fact that a 12-fight win streak was snapped by Pena. You can also discard the oddity of a BJJ purple belt tapping out one of the strongest black belts in MMA history. Or anything concerning the perceived gulf in class between these two before the fight.
Well, you can. But keep some of that in the front of your mind when deciding who to back.
You can make a case for both fighters winning this one. First, we haven't seen anyone do what Pena did to the "Lioness" in a long time. You have to go back to Cat Zingano's TKO victory at UFC 178 for the last time Nunes was put on her back and stopped. From that fight on, the Brazilian would go to carve out a once-in-a-generation legacy that will take some beating in years to come.
Is Amanda Nunes finished? Was her loss to Pena in December 2021 a blip on the radar or a sign that her days at the top are over?
Nunes is 34 and has accomplished everything feasibly possible in this game. She has made stupid amounts of money and wouldn't be human if she didn't have one eye on retirement. She is married and has a child with her wife, UFC strawweight contender Nina Nunes. Her career is approaching the final stages. So, how much more does she have to give?
Although it's very tough to admit this, I don't think we will see the Nunes of even two years ago in there this weekend. I believe she has mentally checked out. She was beaten up badly in that first fight, and I don't think she has evolved since stopping Holly Holm at UFC 239 in July 2019.
Pena has the hunger of a newly crowned champion. I think she wins if she takes the same game plan into this fight. Yes, "The Venezuelan Vixen" now faces the challenge of trying to hold on to that title, which presents its own dangers. But I think we might see her pull this one out of the bag if she doesn't go in too cautious and can force Nunes into a dogfight.
The Rematch!! 🏆@VenezuelanVixen vs @Amanda_Leoa this Saturday at #UFC277 pic.twitter.com/V91Pz3kNRD

— UFC Europe (@UFCEurope) July 25, 2022
Nunes has had six months to make significant adjustments ahead of this fight. I don't think that will be long enough. If she does lose to Pena, that will more than likely see her walk away from the sport. With so much to look forward to, you can't help but think that part of her might be OK with a defeat.
Prediction: Julianna Pena to Win by KO/TKO
Pick: Julianna Pena to Win (+220)
More Main Card Predictions for UFC 277
Moreno to Beat Kai Kara-France by Decision
Derrick Lewis to Beat Sergei Pavlovich by KO/TKO
Alexandre Pantoja to Beat Alex Perez by Submission
Magomed Ankalaev to Beat Anthony Smith by KO/TKO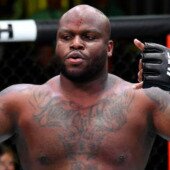 I'd recommend checking these predictions against the UFC 277 odds currently available.
You can go one step further by looking at the props for UFC 277: Pena vs. Nunes 2 and trying to find some value. If you can accurately predict the winner and method of victory in any fight, you'll see more of a return come your way than just an average moneyline wager.
That's not to say that the moneyline isn't the better option, at least in some cases.
For instance, although I believe Ankalaev will get the job done against Smith, the latter is massive at +500. Those odds warrant a small punt, as they are. But if you're going to commit to longshot bets for UFC 277, Smith to beat Ankalaev by submission (+700) is even better.
As you can see from these UFC 277 predictions for the main card fights, I believe the favorites look most likely to leave the Octagon with wins. Aside from Derrick Lewis, who I have picked to stop Sergei Pavlovich by KO/TKO. Lewis is the smallest of underdogs (EVENS) on the line. But you can pick up +145 if the UFC's heavyweight with the most knockouts adds to his tally of 13.
Compare the best props odds for UFC 277 by visiting the top UFC sportsbooks below.
Prelims Picks for UFC 277: Pena vs. Nunes 2
Matthew Semelsberger to Beat Alex Morono by KO/TKO
Drew Dober to Beat Rafael Alves by Decision
Ihor Potieria to Beat Nicolae Negumereanu by KO/TKO
Orion Cosce to Beat Mike Mathetha by Submission
Joselyne Edwards to Beat Ji Yeon Kim by Decision
Drakkar Klose to Beat Rafa Garcia by Decision
Don'Tale Mayes to Beat Hamdy Abdelwahab by KO/TKO
Michael Morales to Beat Adam Fugitt by Decision
Are you looking to gamble on UFC 277 prelims fights? If you are, you have some thinking to do.
At last weekend's UFC London, I got all but one of the prelims fights I picked right. Those, in addition to the four from six I got on the main card, made it a successful night. I hope my UFC 277 predictions and picks are even more accurate.
Starting from the top, I like the look of Semelsberger beating Morono by knockout. I think that is more than achievable for "Semi the Jedi," who is aiming for his third consecutive win on the bounce. You can get odds of -149, of course.
As you can see from the rest of my picks, I don't see a lot of surprises this coming Saturday. Still, Joselyne Edwards to Beat Ji Yeon Kim is worth considering. The Panamanian is coming off a win over Ramona Pascual in her last bout and has the toughness to cause the Korean problems. Don't expect a knockout, a la Derrick Lewis, in this one!
The KO king returns 👑💥

[ @TheBeast_UFC | #UFC277 | July 30 | @AACenter | Get your tickets: https://t.co/qwpnqRdQBO 🎟 ] pic.twitter.com/E4NmT2fGzp

— UFC (@ufc) July 17, 2022
Although it might not look it at first glance, this is a quality prelims card with plenty of opportunities to make a profit. That all depends on you making the right choices with your bets, of course.
Let's turn this UFC 277 betting guide up a notch and isolate the best picks and sleeper bets for UFC 277!
Best UFC 277 Betting Picks and Value Bets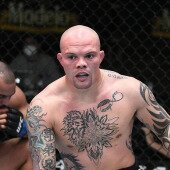 Before I reveal my choices, here is a quick introduction to my methodology for making my UFC 277 betting picks.
First, I'm going for three of the best bets. By that, I mean a trio of picks for UFC 277 that appear to be solid bets. Ones that should come through, barring anything unforeseen or particularly surprising. These are fighters that are likely to overcome the opposition and will appeal more to those looking for solid wagers rather than longshot picks and UFC 277 sleepers.
Those chasing the latter will find three good sleeper picks for UFC 277. These bets have less of a chance of paying out but are worth the risk, considering the value is up for grabs.
Is that all clear? Excellent. Let's start with the best bets.
Top UFC 277 Bets to Place
Michael Morales to Beat Adam Fugitt (-575) – Morales is 13-0, with 11 wins coming by way of stoppage. 10 are KO/TKOs, including a first-round knockout over Trevin Giles at UFC 270. Check out the UFC 277 props markets if you want to shorten his price. The KO/TKO looks very likely.
Drew Dober to Beat Rafael Alves (-205) – Dober is a great bet to beat Alves. Take him on the line at these odds. While he is more than capable of scoring the stoppage, this one could viably go the full stretch.
Brandon Moreno to Beat Kai Kara-France (-192) – The former champ is one of the best flyweights to emerge in the post-Mighty Mouse era. Moreno has only lose to Deiveson Figueiredo, Alexandre Pantoja, and Sergio Pettis in the last decade. Perhaps more apt is that he has already beaten Kara-France, who he overcame by way of decision at UFC 245 in December 2019.
UFC 277 Sleepers and Value Bets to Consider
Anthony Smith to Beat Magomed Ankalaev by Sub (+700) – Ankalaev is a beast. But former title challenger, Smith, is no joke. Ankalaev's only loss came from submission to Paul Craig in March 2018. Smith has 18 career subs, with three from his last five victories. Even if I favor Ankalev to win, the value is not there. UFC 277 sleepers and value bets don't get any better.
Julianna Pena to Beat Amanda Nunes (+220) – As it happens, one of the best value picks for UFC 277 can be found in the main event of the evening. Nunes is quality, and that cannot be undermined. But it appears to me that she has one step toward retirement. Pena has beaten her once and could catch her again on the way down.
Derrick Lewis to Beat Sergei Pavlovich by KO/TKO (+145) – Lewis has more knockout finishes than any other heavyweight in UFC history. Pavlovich is a knockout artist who wants to get the home state hero out of there ASAP. This is a 50-50 fight in my eyes, but one that will end inside the distance. The betting value is with Lewis at these odds.
With my best UFC 277, betting picks covered, that's almost all there is to talk about.
We've seen the odds, the Pena vs. Nunes 2 fight card, and have run through the important things to consider. By now, you should have a better idea of who to select and what bets make the most sense.
But before I wrap up this UFC 277 betting preview, I want to tie every loose knot up. So, let's close this out with a little more advice for the fights.
More UFC 277 Betting Advice to Take Away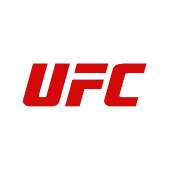 I'm not going to keep you much longer. But there are a few more UFC 277 betting tips to consider before hitting the bookies.
You should be able to make some picks for the fights confidently. Are you going to place bets before they start, or wait until a scrap starts before getting your wagers down? While there is mega value right now with some wagers, such as Smith, to beat Ankalaev by decision, that might not be the case a minute or so into the match. But other fights might warrant holding off to get a feel of how they are going.
If you haven't already done so, try to find the
best betting app for MMA
that comes with live betting markets. Wagering in-play could help you capitalize on things you wouldn't be able to predict beforehand.
Furthermore, consider what some of these fighters do best. In the case of Derrick Lewis, he's a menacing knockout artist. It would be unwise to back him to submit Pavlovich. I'm not saying it couldn't happen, but the likelier scenario is that he plays to his strengths and hunts for the KO.
Having an understanding of things like this can make such a difference on the night. That doesn't mean that things will go according to plan, of course. This is gambling, and there is always a chance you might make the wrong choice. But that doesn't mean you shouldn't think before you bet!
Sometimes, fighters can be a little… overrated. And this can affect the bookmakers' odds. Don't believe me? Read this next piece for some perspective.
AUGUST
Casino of the Month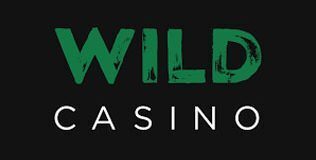 Welcome Bonus
250% up to $5,000
Read Review
Visit Site