Full UFC 275 Betting Preview with Fight Odds, Predictions, and Picks

If you haven't quite decided on your UFC 275 picks, this guide will help.
The big one is scheduled for this Saturday, June 11, from the Singapore Indoor Stadium in Kallang, Singapore. Headlining the card is a monstrous light heavyweight title clash between Glover Teixeira and Jiri Prochazka, with Valentina Shevchenko defending her women's flyweight strap against Taila Santos.
The odds for UFC 275 are out, and a few fights look like attractive options. One of the most eagerly anticipated rematches of all time between Zhang Weili and Joanna Jedrzejczyk is the case in point. But if you're hoping to bet on UFC 275 predictions today, I'll be making mine for every fight on the card.
Before I get to those predictions and betting picks for UFC 275, you should look at the lines for this stacked card from Singapore.
Latest Odds for UFC 275 – Betting Lines for All Fights
Wondering where to bet on UFC 275? If that's so, I'd recommend getting your odds for Glover Teixeira vs. Jiri Prochazka and the rest of the bouts down with MyBookie.
I've taken the odds below from the UFC section of their sportsbook.
Glover Teixeira (+160) vs. Jiri Prochazka (-200)
Valentina Shevchenko (-610) vs. Taila Santos (+400)
Zhang Weili (-165) vs. Joanna Jedrzejczyk (+135)
Rogerio Bontorin (+180) vs. Manel Kape (-225)
Jack Della Maddalena (-160) vs. Ramazan Emeev (+130)
Brendan Allen (-280) vs. Jacob Malkoun (+220)
Seung Woo Choi (-240) vs. Joshua Culibao (+200)
Hayisaer Maheshate (+125) vs. Steve Garcia (-150)
Andre Fialho (-160) vs. Jake Matthews (+135)
Kang Kyung-ho (+125) vs. Danaa Batgerel (-150)
Liang Na (+140) vs. Silvana Gomez Juarez (-165)
Ramona Pascual (+150) vs. Joselyne Edwards (-175)
I won't be spending too much time analyzing the UFC 275 odds, especially as I will be touching on the most important ones further down this page.
But let's talk briefly about the major fights on this weekend's card. What stands out first is that the UFC light heavyweight champion, Teixeira, is an underdog in his first title defense. At 43, the Brazilian takes on an absolute beast in the unbeaten Prochazka, who is looking like a very good bet at -200.
Shevchenko's odds for UFC 275 make her a solid favorite to beat Taila Santos. Now, that is no shock at all. Rated as the women's number one pound-for-pound fighter in the latest UFC rankings, it would be a major upset if Santos could pull off the win. Admittedly, it's not exactly out of the question.
Running back one of the best fights we have ever seen 🍿

[ 📺 #UFC275 Countdown Airs TODAY at 6amET on ESPN2 ] pic.twitter.com/juHEcC1sPA

— UFC (@ufc) June 4, 2022
And what about Zhang vs. Joanna 2? The first fight between these absolute warriors went down in March 2020 and is considered one of the greatest UFC fights of all time. Will the second meeting prove to be as exciting? Here's hoping.
Of course, these three fights are just the tip of the iceberg for what's to come this Saturday. So, strap in, and I'll reveal the full card for UFC 275 and the bout order and weight classes.
UFC 275 Full Fight Card with Broadcasting Details
Before we get to the meat and potatoes of this UFC 275 betting guide, here's a look at the fight card for Saturday.
You will find the weight classes for all fights and the order in which they will be fought. That's reverse order, of course, with Ramona Pascual vs. Joselyne Edwards opening the event at the Singapore Indoor Stadium and Glover Teixeira vs. Jiri Prochazka serving as the headliner.
UFC 275 Main Card Matches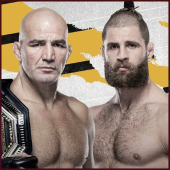 Light Heavyweight: Glover Teixeira vs. Jiri Prochazka
Women's Flyweight: Valentina Shevchenko vs. Taila Santos
Strawweight: Zhang Weili vs. Joanna Jedrzejczyk
Flyweight: Rogerio Bontorin vs. Manel Kape
Welterweight: Jack Della Maddalena vs. Ramazan Emeev
Prelims Fights at UFC 275: Teixeira vs. Prochazka
Middleweight: Brendan Allen vs. Jacob Malkoun
Featherweight: Seung Woo Choi vs. Joshua Culibao
Featherweight: Hayisaer Maheshate vs. Steve Garcia
Welterweight: Andre Fialho vs. Jake Matthews
UFC 275 Early Prelims Fights
Bantamweight: Kang Kyung-ho vs. Danaa Batgerel
Women's Strawweight: Liang Na vs. Silvana Gomez Juarez
Bantamweight: Ramona Pascual vs. Joselyne Edwards
Where to Watch and Stream UFC 275 Online and on TV
Are you looking to watch UFC 275 live this Saturday? If so, ESPN+ will be showing the card in North America, with BT Sport the place to go for those in Britain and Ireland.
If you're looking to find the best stream for UFC 275 online in the United States and other parts of North America, the ESPN+ app is the place to go. BT Sport also has a dedicated app for British and Irish subscribers.
A reminder: @Jiri_BJP is a Swiss army knife of strikes 👊

[ #UFC275 | Saturday | Live on ESPN+ PPV: https://t.co/IEu8bU0BAa ] pic.twitter.com/TPEKHtB0aJ

— UFC (@ufc) June 6, 2022
What time does UFC 275 start? Good question. The main card is set for 10 pm ET, with early prelims kicking off at 6 pm before the main prelims card for UFC 275 gets going at 8 pm.
Those looking for live streams of UFC 275 elsewhere, such as Australia and New Zealand, will need to access the event elsewhere.
So, that's how and where to watch this weekend's UFC card covered. Now, it's time to make some predictions and picks.
UFC 275 Predictions and Pick for Teixeira vs. Prochazka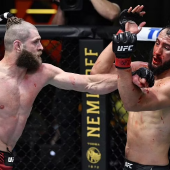 Predicted Winner: Prochazka
Method of Victory: KO/TKO
Round: 3
Glover Teixeira pulled off a stunning achievement by beating Jan Blachowicz to win the UFC light heavyweight title at 42-years-old.
The Brazilian veteran now defends that title against one of the most highly-rated fighters on the roster. The UFC 275 odds for Teixeira vs. Prochazka make him an underdog for this one, but by no means is anyone writing him off.
I've been comparing the Teixeira vs. Prochazka betting lines on various MMA betting apps and have found some interesting odds. But the bookies are united in their belief that Prochazka deserves his status as the favorite.
So, what makes "The Czech Samurai" such an appealing option in this fight?
Let's put it this way — no one who knows the sport and is betting on UFC 275 will tell you his price is not appealing.
The former Rizin light heavyweight championship is on a 24-fight unbeaten run at 205-pounds. At that time, he has just lost one bout, to Mo Lawal, at heavyweight. He has won his last ten fights by knockout, with a spinning back elbow finish over Dominick Reyes in May 2021, earning him his shot.
Teixeira is deceptively good and will be targeting what many see as an apparent weakness in Prochazka's game. That is, of course, his ability on the floor. With that being said, the 29-year-old has only lost by way of submission once in his career. But he has faced no one with such a strong submission game as the 2nd degree BJJ blackbelt.
Unfortunately for Glover, I see Prochazka's four-inch reach advantage and significant finishing power being too much. The European is much quicker, and he should win this one by knockout if he doesn't find himself in a precarious position on the ground.
Teixeira's durability will be a test for Jiri and something to think about for those making UFC 275 picks for Prochazka vs. Teixeira. But I'm happy to take the plunge and grab -125 for him to win by KO/TKO.
Pick: Prochazka by KO/TKO (-125)
Shevchenko vs. Santos Betting Preview with Pick
Predicted Winner: Shevchenko
Method of Victory: Decision
If you find yourself here for UFC 275 predictions, there is a high chance this one is on your radar.
One of the greatest mixed martial artists living today, Valentina Shevchenko's strengths and weaknesses are widely known. The problem for opponents of the Kyrgyzstan-born Russian, of course, is that she doesn't have many of the latter.
Taila Santos is the latest fighter tasked with stopping the seemingly inexorable style of Shevchenko.
The majority of seasoned mixed martial arts fans will naturally be making UFC 275 betting picks in favor of the women's flyweight champ. But there will also be some wondering if it's about time that the queen of the 125-pound division is due a slip-up.
It's tough to build a case for Santos in this bout. While anything can happen in any given fight, Shevchenko appears to be leagues above the competition. Amanda Nunes' loss to Juliana Pena has some entertaining major UFC 275 longshot bets for this one, but I can't see it.
The champ is just about better in every single facet these two fighters can be compared against. Both have strong Muay Thai bases, but Shevchenko is just an absolute machine on the feet. If this goes to the mat, expect her to come out on top, too.
While the odds for Shevchenko vs. Santos might be tough to take if you're backing the champ on the line, I'd recommend some of the top UFC 275 props available. I'll be covering some later, but you can have another of my free UFC 275 picks right now — Shevchenko by decision.
Pick: Shevchenko by Decision (EVEN)
All Other UFC 275 Fight Predictions Including Prelims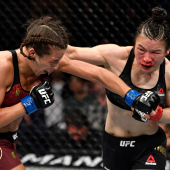 The main attractions are the main and co-main fights on the UFC 275 card. We know this. But there are also some other excellent bouts to wager on.
Let's start with the remaining fights on the main card before we look at the prelims.
Zhang Weili to Beat Joanna Jedrzejczyk by KO/TKO
I wasn't lying when I said that this fight is one of UFC history's most eagerly anticipated rematches. But in the second fight, I'm going to Zhang to stop Joanna.
Jedrzejczyk's inactivity could catch her out in this fight, especially with Weili desperate to get back in the win column following back-to-back losses against Rose Namajunas.
Manel Kape to Beat Rogerio Bontorin by KO/TKO
I'll take Kape all day in this fight.
The Portuguese striker has insane knock-out power for a man of his size, with 11 of his 17 wins coming by way of KO. That includes stunning back-to-back first-round finishes over Ode' Osbourne and Zhalgas Zhumagulov.

Top Tip
Identifying x-factors such as proven knockout power can help you win your bets. Consider this alongside more expert UFC betting tips for fights.
Bontorin is winless from his last four and could find confidence an issue in there. Contrarily, if he pushes the fight too much from the opening bell, that might be an open invitation for Kape to win.
Jack Della Maddalena to Beat Ramazan Emeev by Decision
Considering he lost his first two fights as a professional, Australia's Maddalena has done remarkably well to win every single fight since October 2016.
The Contender Series graduate scored a first-round knockout win in his UFC debut over Pete Rodriguez and will be confident of making it two from two against Russia's Ramazan Emeev.
Emeev has some solid wins in the promotion, having beaten the likes of Sam Alvey, Niklas Stolze, and David Zawada. He needs this victory and will surely make the best use of his ten years of experience over the Aussie.
I see this one ending in a decision victory for Maddalena.
UFC 275 Prelims Predictions
Brendan Allen to Beat Jacob Malkoun by Submission
Seung Woo Choi to Beat Joshua Culibao by Decision
Steve Garcia to Beat Hayisaer Maheshate by Decision
Andre Fialho to Beat Jake Matthews by KO/TKO
Danaa Batgerel to Beat Kang Kyung-ho by KO/TKO
Liang Na to Beat Silvana Gomez Juarez by Submission
Joselyne Edwards to Beat Ramona Pascual by Decision
A prelims card with seven UFC 275 fights to bet on sounds just about right for me.
Of course, you don't have to wager on every fight this Saturday. But to have as many UFC 275 betting picks to choose from will allow you to isolate the matches that look a little more promising from a bettors' perspective.
I'm particularly sold on Andre Fialho to win by knockout and Liang Na by submission. Will these make my list of top betting tips for UFC 275? Let's find out.
Picking the Top Bets for UFC 275: Teixeira vs. Prochazka
Danaa Batgerel to Win
-150
Before you declare your new sportsbook the best UFC betting site online, you should always do your reconnaissance.
Great odds and markets are part of what I look for in a top site. And that should be no different to anyone else.
As it happens, some of the best bets for UFC 275 are on the moneyline wins.
Instead of sweating over the possibility of a knockout or submission getting you paid, you just need the fighter picked to win. As per above, my top UFC 275 picks are Allen, Zhang, and Batgerel to come through with victories.
Uninspired by just betting on moneyline picks? Let's move on to my props selections for Saturday's card.
Best UFC 275 Prop Bets to Target
Shevchenko by Decision
EVEN
There are some longshot bets for the Teixeira vs. Prochazka card out there.
But you know what? I'm going down a different route with this one. As you can see, my top props for UFC 275 don't come with staggeringly large odds. With that being said, they all make sense.
Take Brendan Allen to beat Jake Malkoun by submission, for example. At +200, "All In" looks excellent value to improve his submission count to 11 in 19 fights against the Aussie.
He's coming off a submission victory over Sam Alvey in February and will be testing the moderately inexperienced Malkoun's ground game this weekend. He's a standalone candidate to consider in this UFC 275 betting guide.
Kape by KO/TKO, Shevchenko to win on points, and Prochazka to stop Teixeira are also excellent standalone wagers. But if you'd like to back them in a parlay, feel free to do so. No idea what a parlay bet is? In that case, get reading about how to place parlay bets now!
Where to Find More UFC 275 Betting Odds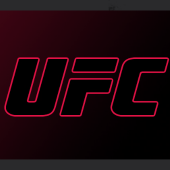 I've made my UFC 275 betting picks and am happy with them all.
With that said, I did emphasize the point of comparing odds and shopping for lines earlier. That's something that might have interested you, so I thought we'd close off with some more options you can use to your advantage.
Finding the best odds for UFC 275 will require a little bit of time. But if you're looking to minimize that, I'd recommend heading over to our page listing the top real money betting sites.
You can sign up with as many of these sites as you like or simply use them to find what sportsbook has the best UFC 275 odds out there. Prices will differ according to each site, as well as each fight. But at least you'll find what you're looking for.