Alexander Volkanovski vs. The Korean Zombie Odds for UFC 273
Those betting on Alexander Volkanovski vs. The Korean Zombie at UFC 273 can officially get excited.
Before the main event, you have just over one month to get yourself the best odds for Volkanovski vs. Zombie, whose real name is Chan Sung Jung. The fight goes down at the VyStar Veterans Memorial Arena on April 9th, and it promises to be a belter.
I'll be providing an analysis of the big fight and the odds for Volkanovski vs. The Korean Zombie. Once we've covered those important areas, my Volkanovski predictions and betting pick will give a clear answer to who wins at UFC 273. At least, from my perspective.
Let's roll.
Alexander Volkanovski vs. The Korean Zombie Odds
Alexander Volkanovski
-400
If you're looking to place wagers on Volkanovski vs. The Korean Zombie, BetUS has the odds. The oddsmakers have priced Volkanovski's odds to beat The Zombie at -400.
This means that a $400 bet would potentially net you $100 in profit, depending on whether Volkanovski beats the South Korean, of course. The incumbent UFC featherweight champion appears to be getting better and better with each fight, and he is sure to be the darling of UFC bettors until that changes.
For clarity, I will mainly be referring to Chan Sung Jung as The Korean Zombie throughout this piece. While I cannot confirm that Jung's mother is too happy with her son's nickname, this is the dude's name as far as fans are concerned.
Anyway, a bet on The Korean Zombie's odds to beat Volkanovski pays out at +300 with BetUS.
In short, a $100 punt on the Korean to beat his Aussie rival would net $300 if it is successful. I'll be addressing his chances as we go through this guide to betting on Volkanovski vs. The Korean Zombie, so stick with me for that.
First, let's get the ceremonial tale of the tape covered before I profile these two huge fan favorites.
Tale of the Tape for Volkanovski vs. Korean Zombie
Both men are fierce warriors with their strengths and weaknesses. But one of the essential things in this UFC 273 betting guide for Volkanovski vs. Chan Sung Jung is to understand how these pros and cons will play out on the night.
Crucially, elements of their physical makeup, experience, and other tools will determine who takes control of this bout.
| | | |
| --- | --- | --- |
| Alexander Volkanovski | Tale of the Tape | The Korean Zombie |
| UFC Featherweight Champion | Ranking | #4 Ranked UFC Featherweight |
| 23-1-0 | Record | 17-6-0 |
| 11 | KOs | 6 |
| 3 | Submissions | 8 |
| 33 | Age at Fight | 35 |
| 5'6″ | Height | 5'9″ |
| 71" | Reach | 72″ |
| Switch | Stance | Orthodox |
| Blackbelt | BJJ Grading | Blackbelt |
| Muay Thai/Wrestling | Prominent Styles | Kickboxing/BJJ |
| Australia | Nationality | South Korea |
The tale of the tape for Volkanovski vs. The Korean Zombie alone indicates that this fight could be a tremendous matchup.
In my UFC alternative rankings for 2021, Volkanovski was top with The Korean Zombie fourth in the featherweight division. Today, that is exactly where they are on the official standings.
Those betting on Volkanovski to win at UFC 273 will look to his excellent all-around style, punctuated by precise Muay Thai striking. Against Brian Ortega at UFC 266 in September, he also proved his BJJ, especially his defensive jits, was at a high level.
That's something that will be crucial against Chan Sung Jung.
The multi-talented Korean is regarded as one of the best strikers in the UFC, but he has a dangerous submission game. Although Dustin Poirier was the last fighter to be tapped by him, back in 2012, his extensive period away from the Octagon means that he has fought just seven times since then.
I'll touch more on that in this UFC 273 betting preview for Alexander Volkanovski vs. Chan Sung Jung a little later. First, let's look at "The Great" one.
UFC 273: Profiling Alexander Volkanovski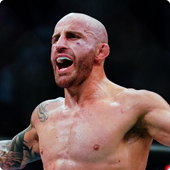 Gym: City Kickboxing/Tiger Muay Thai
Unbeaten Run: 20 Fights
Biggest Win: Max Holloway
Odds to Win: -400
Alexander Volkanovski's odds for UFC 273 set the foundations for much of the narrative heading into this fight.
The Australian was initially scheduled to face Max Holloway in a mouthwatering trilogy at UFC 272, only for "Blessed" to pull out with injury. Instead, he will square off with a very dangerous but beatable opponent in the form of Jung.
If you're betting real money on Volkanovski, there is a lot to be encouraged by. Not only has the diminutive native of New South Wales established himself as the world's best featherweight, but he also has not been beaten in a professional fight since May 2013. On the regional circuit in Australia, that loss is the only time he has tasted defeat.
He knows how to upturn men twice his size and wriggle out of a deathly "guillotine hold" – but homegrown MMA hero @alexvolkanovski isn't quite what you expect.https://t.co/D0PpI8kFUu

— GoodWeekendMag (@GoodWeekendMag) February 18, 2022
A former rugby league player, Volkanovski has somehow maintained an impressive level of strength despite allegedly weighing close to 205-pounds during his egg-chasing days. However, he is much more than a wrestler with a decent overhand right as a mixed martial artist.
Volkanovski's Best Skills
One of the things that makes Volkanovski such an effective fighter is the fluidity of his style.
In short, his movement, positional awareness, and distance management ensure that he gets the best from his best attributes in a quick time. Again, what makes Volkanovski such a special fighter is how he can put all these things together while under pressure or with time on his hands.
Below are five areas crucial to the Aussie's working style inside the Octagon.
Sublime Muay Thai Striking
Great Clinch Work
Top-Class Wrestling
Cardio
Durability
An excellent Muay Thai striker, The Great relies on chipping away at the tree's base rather than taking it out in one fell swoop.
There is calm confidence in his shot selection. Although he is very efficient in output, one of the most impressive areas is that he rarely chooses the wrong weapon.
Those betting on Volkanovski to beat The Korean Zombie at UFC 273 will probably look to back him on the cards, as he is not what you would refer to as a power puncher or stoppage artist, more general.
An excellent wrestler, Volkanovski's stats in the UFC are pretty impressive for takedown defense. He's currently at 70% in this department, making him a tough man to bring to the ground. However, most betting on UFC 273 might envisage this one being played out on the feet.
Profiling The Korean Zombie Ahead of UFC 273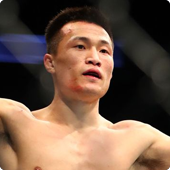 Gym: Korean Zombie MMA/Fight Ready
Odds to Win: +300
Unbeaten Run: 1 Fight
Biggest Win: Dustin Poirier
Although there is no way of knowing how many will be placing bets on The Korean Zombie to beat Alexander Volkanovski, I'd imagine he will have his backers.
The Zombie's odds for UFC 273 are +300. Is that a mark of disrespect to Jung or a simple nod to the great gulf between the headline acts? Take a look over the top UFC betting apps, and you'll find that most bookies believe Volkanovski is the man to back.
That doesn't mean that The Zombie is turning up to lose, of course. On the contrary, he will be entering the Octagon looking to make dirt of the UFC 273 odds that give him a slight chance of emerging with the win.
Volkanovski's odds of -400 return an implied probability of 80%. That means that if these two were to fight ten hypothetical bouts back-to-back, the Aussie would win eight of them. Chan Sung Jung's odds for UFC 273 return an implied probability of 25%.
You can read more about understanding betting odds if you like. However, I prefer to move on to how the Zombie can beat Volkanovski.
So, how can he get it done? What game plan can the Zombie use to defeat Volkanovski? A fighter who, admittedly, looks pretty darn close to the complete package.
What Is The Korean Zombie's Style?
The Seoul native got his unique cage name due to his ability to absorb significant shots while coming forward.
With Volkanovski also a pressure fighter, fans looking to bet on UFC 273 might be wondering how this might work out. The old paradox of the result when an unstoppable force meets an immovable object comes to my mind.
For The Zombie to beat Volkanovski, he's going to need to bring his A-game. And then some. But aside from his ability to take punishment — which some suggest might not be as impressive these days — what style would work most effectively for Jung?
Let's take a quick look over his skill set and what he has achieved to date.
Black Belt in Hapkido (3rd Dan)
Black Belt in Taekwondo (2nd Dan)
Black Belt in Judo
Black Belt in Brazilian Jiu-Jitsu
Impressed? You should be.
Of course, MMA is not a sport where one individual style can consistently thrive without being worked out. The clue is in the name. But mastering several individual ones does help. And no one can look at these contrasting disciplines and argue that, when put together, they are not dangerous.
Those looking to gamble on UFC 273's main event will cite Volkanovski's advantages in wrestling. But surprisingly, the Zombie's takedown defense is even better than the Aussie's at 77%. Coupled with his 47% takedown accuracy, this proves more to the Korean than all-out striking madness.
On the balance of things, you could make a compelling argument for why betting on The Korean Zombie to beat Volkanovski at UFC 273 is a smart move. Or, at the very least, why there is tangible value in Chan Sung Jung's odds.
Volkanovski vs. Jung Predictions and Pick for UFC 273
Let me start by saying that I would not laugh in your direction if you placed a bet on The Korean Zombie to beat Volkanovski at UFC 273.
Chan Sung Jung has a chance of winning this fight. I don't believe Volkanovski will stop him, which increases the chances of the underdog pulling something out of the bag at some point.
Would I be shocked if the Zombie's odds for UFC 273 change between now and fight night? Absolutely not.
But let's be honest – Alexander Volkanovski is a talented mixed martial artist who shows us something new with every fight while staying super consistent. The only fighter that has given him real trouble inside the Octagon and, well, should have beaten him is Max Holloway.
Although the Zombie's odds for UFC 273 bets jump out like a moth to a lightbulb, I don't see it coming down to betting on Volk or betting on the Zombie. There will be UFC 273 props bets available on the top MMA betting sites, and that will give us more control over how we wager on the bout.
Right now, I simply cannot see Volkanovski losing this fight. Although I am open to the chance of an upset going down, I'm not prepared to bet on it. Instead, I'm taking the odds for Volkanovski on points at UFC 273.
Predicted Winner: Alexander Volkanovski
Predicted Method of Victory: Decision
Betting Pick: Volkanovski by Decision (-115)
More Wagering Advice for Volkanovski vs. The Korean Zombie
That just about puts a full-stop on my UFC 273 preview for betting on Alexander Volkanovski vs. The Korean Zombie.
But before I go, I'd recommend doing a little research before you place your bets. That is if you are still unsure about who to bet on at UFC 273.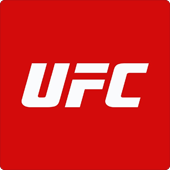 Furthermore, if you aren't using MMA betting strategies, make sure to do so going forward. Having a steadfast plan for betting on UFC fights like this will ensure that you avoid the various pitfalls and errors that can get in the way of us and our profits.
Finally, make sure to bookmark our UFC betting blog. I'll be back with a full betting preview for UFC 273 and could even decide to change my outlook on specific aspects of this fight if unforeseen factors demand it.
Good luck with your bets!
September
Casino of the Month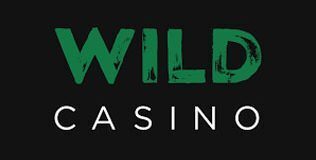 Welcome Bonus
250% up to $5,000