UFC 268 Betting Preview with Predictions and Top Bets for the Fights

Looking to bet on UFC 268? Struggling with who to back?
I feel you. There are some tough bouts to call ahead of the event scheduled for Saturday, November 6 at Madison Square Garden.
But I've done all the donkey work, so you don't have to. Not only have I listed all of the odds for the fights but have provided predictions and betting picks for UFC 268 that will help.
I've had to make some tough calls here but betting with your heart is never a good idea. Even if it does mean backing against one of the all-time greats.
Hold off on your wagers until you've read this preview of this weekend's UFC event from New York.
Latest Betting Odds for UFC 268
I've taken the odds below from the BetOnline sportsbook.
Kamaru Usman (-315) vs. Colby Covington (+265)
Rose Namajunas (+100) vs. Zhang Weili (-120)
Justin Gaethje (-215) vs. Michael Chandler (+185)
Frankie Edgar (+150) vs. Marlon Vera (-175)
Andreas Michailidis (+200) vs. Alex Pereira (-235)
Al Iaquinta (+155) vs. Bobby Green (-180)
Billy Quarantillo (+165) vs. Shane Burgos (-190)
Nassourdine Imavov (-115) vs. Edmen Shahbazyan (-105)
Jordan Williams (+295) vs. Ian Garry (-370)
Gian Villante (-121) vs. Chris Barnett (+101)
Ode Osbourne (-172) vs. C.J. Vergara (+147)
Chris Curtis (+260) vs. Phil Hawes (-335)
Bruno Souza (+250) vs. Melsik Baghdasaryan (-300)
If you're looking to bet on UFC 268, you have plenty of opportunities to get some bets down.
Kamaru Usman vs. Colby Covington is the big one. With that said, there will be plenty of fans drooling at the prospect of betting on Rose Namajunas vs. Zhang Weili 2, or the crucial lightweight scrap between Justin Gaethje and Michael Chandler.
The odds for UFC 268 are not limited to betting on the main card. Or wagering on the moneyline. I'll be covering some of the best bets and tastiest sleepers a little later. Make sure to stick around for those.
Now, I'm going to share my predictions for UFC 268.
UFC 268 Predictions for All Fights on the Card
Who wins at UFC 268? How will they win?
If you can get your picks right on Saturday, you might find yourself feeling a little celebratory. It's par for the course that nailing every single fight — from the fighter that gets the job done to the method of victory — is seldom going to happen.
This means that making the right bets is crucial to your chances of making a profit.
The following predictions will help you make up your mind about who to back.
UFC 268 Main Card Predictions
Most of the fights that fans want to see most go down on the main portion of the card.
Here's what I'm backing.
| | | |
| --- | --- | --- |
| Fight | Predicted Winner | Method of Victory |
| Kamaru Usman vs. Colby Covington 2 | Kamaru Uman | Decision |
| Rose Namajunas vs. Zhang Weili 2 | Zhang Weili | KO/TKO |
| Justin Gaethje vs. Michael Chandler | Justin Gaethje | Submission |
| Frankie Edgar vs. Marlon Vera | Marlon Vera | KO/TKO |
| Billy Quarantillo vs. Shane Burgos | Shane Burgos | Decision |
A few potential classics are going down this Saturday. But the main event is undoubtedly the biggest draw of them all.
Usman to Beat Covington Again?
As you can see, I'm taking Kamaru Usman to beat Colby Covington in the main event of the evening.
But as I discussed in my predictions and picks for Usman vs. Covington 2, it might be tougher than he expected. It could, at least in my opinion, be the toughest fight "The Nigerian Nightmare" will have in his career.
Them's fightin' words ?

[ #UFC268 | Saturday | Live on ESPN+ PPV: https://t.co/xRVlqJjGpn ] pic.twitter.com/W0MC0UevpK

— UFC (@ufc) November 3, 2021
This is down to the excellent wrestling and unyielding wrestling prowess of Covington. He is harder than a coffin nail, too, and can take a shot.
Ultimately, I like Usman to get the nod on the judges' scorecards. But I would not be surprised in the slightest if Covington manages to get the win.
Zhang to Reclaim Her Title Against Rose?
Rose Namajunas is an incredibly gifted athlete.
She takes the psychological advantage into the cage, having knocked out then-champ Zhang Weili in April to reclaim the title she lost to Jessica Andrade in May 2019.
Although the strengths and weaknesses of Zhang are clearer these days, few had expected "Thug" to make it such a short night. While the technique in her head kick stoppage was sublime, the defensive naivety of "Magnum" was just as surprising to commentators on the night.
Expect a more patient and less flustered version of Zhang Weili on the night. She will have her work cut out trying to get Rose where she wants her, but I believe her gameplan will ultimately bend the fight in her favor.
Bet on Gaethje to KO Chandler?
This could go down as one of the best fights we've ever seen in the lightweight division.
Now, if Joe Rogan's voice was in your head as you read that, you might deduce that's it nothing but hyperbole. But it's not. Trust me.
Unless the men that turn up are imposters of Justin Gaethje and Michael Chandler, this is going to be war. It's a perfect matchup between two NCAA All-American wrestlers that boast 29 combined KOs from 50 fights.
Although it's going to be an action-packed exhibition of mixed martial arts, there must be a winner in this one. I like Gaethje to get the job done by way of stoppage and immediately install himself as the challenger to the winner of Charles Oliveira and Dustin Poirier.
Predictions for the Prelims at UFC 268
I have put together my UFC 268 prelims predictions for those of you looking to bet on the undercard.
I've seen fewer prelims' lineups as good as this one. Here's how I see each fight going.
Andreas Michailidis vs. Alex Pereira – Pereira by KO/TKO
Al Iaquinta vs. Bobby Green – Green by Decision
Nassourdine Imavov vs. Edmen Shahbazyan – Shahbazyan by Submission
Chris Curtis vs. Phil Hawes – Hawes by Decision
Jordan Williams vs. Ian Garry – Garry by KO/TKO
Gian Villante vs. Chris Barnett – Barnett by KO/TKO
Ode Osbourne vs. C.J. Vergara – Vergara by KO/TKO
Bruno Souza vs. Melsik Baghdasaryan – Baghdasaryan by KO/TKO
Again, you're not limited to just betting UFC 268 winners.
Instead, you can look for value and a little bit more safety by backing other markets relating to these fights.
I'm going to take you through both avenues now that we have covered my UFC 268 predictions for all bouts. That means the top picks for the night and some sleepers and value bets that could see you make some money.
Best Bets for UFC 268
If you're looking for tips for UFC 268, I think it's best to start with the top picks for Saturday's fights.
You will find plenty of markets to bet on but knowing how to bet on UFC fights is key to your success.
Instead of just picking a few fighters to win, consider wagering on scenarios that give you a better chance of making money. Even better, mix things up.
Here are my top bets for UFC 268.
Iaquinta vs. Green to Go the Distance (-260)
Al Iaquinta is 2-3 from his last five fights. Let's take a quick look at his losses.
| | | |
| --- | --- | --- |
| Opponent | Result | Event |
| Dan Hooker | Decision (Unanimous) | UFC 243 |
| Donald Cerrone | Decision (Unanimous) | UFC Fight Night: Iaquinta vs. Cowboy |
| Khabib Nurmagomedov | Decision (Unanimous) | UFC 223 |
Alright. There's hardly much there to be embarrassed about. Heck, going the distance with Khabib is something to proud of, even if he lost the fight, right?
More importantly, five of Iaquinta's last six fights have gone to the scorecards. He's never been knocked out, and the only person he has stopped in almost seven years was a bombed-out and depleted version of Diego Sanchez.
Is that what makes this one of the best bets for UFC 268? It helps. But it's not the only reason.
Bobby Green, Iaquinta's opponent, has gone to the scorecards in all of his last ten fights. That's right, every single one.
The best lock for UFC 268.
Gaethje vs. Chandler to End in KO/TKO (-180)
Keeping things simple here, Gaethje to win is solid.
Although Chandler looked impressive in his UFC debut, he was submitted against Charles Oliveira in his last fight. While Gaethje doesn't have the same level of jits as the champ, he certainly has a chin that will not crack as Hooker's did.
With that being said, he's not immune to being stopped. Both Dustin Poirier and Eddie Alvarez proved that, and Chandler has a deceptively powerful overhand right.
Backing Gaethje to win gets you odds of -200. Backing him to win by KO/TKO is currently priced at -110. Rather than going that way, one of the top betting picks for UFC 268 is to bet on the fight ending inside the distance.
Someone is getting stopped.
Usman vs. Covington Over 2.5 Rounds (-200)
Although I agree that there is a chance that this one could end by stoppage, I would wager that the likelihood of it happening is greater in the second half of the fight.
While these two have no love for one another, they sure respect each other's respective skillsets. Especially when it comes to wrestling and cardio.
I imagine the first round will be a feeling-out process for the pair, with the stakes being raised from the 2nd. If you are placing bets on UFC 268, I'd consider backing the fight to go over the halfway point as a safe wager.
I picked Usman to win the fight, but there is a lot to be said for Covington's chances.
The piece below will help you to understand just how dangerous he is. Ignore the odds though, as they have changed since I wrote it back in September.
Vera to Beat Edgar (-175)
Oh, man.
Look, I'm not going to spend too long talking about why this is one of the top picks for UFC 268 because I'm a huge fan of Frankie and respect what he did for the sport.
Unfortunately, "The Answer" has yielded more questions than returns in recent times. He turned 40 a couple of weeks back and just doesn't have it anymore.
Vera should have too much for him.
The Chito Show Returns! ?

[ @ChitoVeraUFC | #UFC268 | Saturday | Live on ESPN+ PPV: https://t.co/xRVlqJjGpn ] pic.twitter.com/EtS3el4QXl

— UFC (@ufc) November 3, 2021
Best Value Bets and Sleepers for UFC 268
One of the best ways to make money betting on UFC 268 is to hone in on some sleepers.
There is value to be had in backing a couple of fighters and scenarios to play out in some of the bouts. Naturally, there is an element of risk with these bets, but I've nailed more than my share of nice ones over the years.
There are numerous longshot prop bets for UFC 268 on our recommended online betting sites for UFC fights. But instead of being drawn to silly odds, check out these ones.
Gaethje vs. Chandler to End in Round 1 (+400)
Four out of Chandler's last five fights have ended in the first round, while three of Gaethje's have not made it past the first stanza.
Given that Gaethje's last two fights were against Khabib Nurmagomedov and the human Terminator, Tony Ferguson, you can forgive him a little for not making it five first-round finishes from his last five bouts.
The nature of this fight makes it very easy to believe that we could be in for an early night, making this one of the top value picks for UFC 268.
Vera to Beat Edgar by KO/TKO (+300)
Again, it hurts to predict a loss for Edgar. But a KO/TKO loss? It's a said day.
It is what it is, and Edgar cannot afford to lose this fight. That leads me to believe that he will be a bit more reckless than usual as going the distance with this guy is not something he will want to do.
Although revered for his once-granite chin, Edgar has been stopped three times in his last six fights.
Two of Vera's last three wins have come by way of KO/TKO — granted, the win over Sean O'Malley might not count in some fans' eyes — and I think the veteran's desperation works against him here.
Frankie, please forgive me.
Pereira to Beat Michailidis in Round 1 (+280)
The 2021 Glory Light Heavyweight champion signed to the UFC in September.
He's an absolute beast that is highly regarded by fans who know of him. There will be plenty of new admirers gained after this fight, especially if he hits a home run in his promotional debut. Which he should.
Standing at 6'4″ and with an 80″ reach, the Brazilian holds four and five-inch advantages over the Greek.
This should almost certainly be another early finish for Pereira, making the value here very good indeed.
Wrapping up my UFC 268 Betting Guide
That brings an end to my top predictions and best picks for UFC 268. With that, my betting guide for the fight is done. Well, almost.
Before you go, it's a good idea to start thinking about more betting odds for UFC fights this month and see if you can get your hands on some early value.
I'll be providing my top tips and recommended betting tips on the UFC section of our betting blog.
There are some big bouts on the horizon, so read up on what's to look forward to for the rest of the month, below.
September
Casino of the Month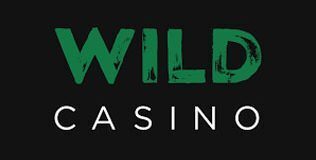 Welcome Bonus
250% up to $5,000